More T'North 
A Contemporary art exhibition by the Harris Young Producers – proving there's more to the North than thick accents and pies 🥧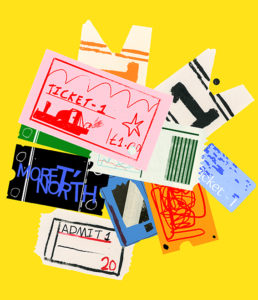 MORE T'NORTH aims to go beyond typical stereotypes and expectations of the North by bringing together a fresh collection of contemporary works selected by Harris Young producers which contrast against the historical setting of the Harris.
The Harris Young Producers is a collaboration between The Harris and Blaze. Blaze is an arts organisation led by young people to develop the next generation of creative producers.
Harris Young Producers a group of creatives aged 16-25 meet weekly at the Harris.