Take a virtual tour of the Harris
See the beauty of this historic building by moving around each floor digitally.
Ground Floor
Our welcome desk and gift shop are located at the front of the building. Our shop has gifts for all ages including art, postcards and books.
In the café, see Foucault's Pendulum and the stunning copy of the Baptistry doors usually seen in Florence. While you're taking a look, try one of our Fairtrade coffees and enjoy a bite to eat.
Library
The Harris Library has temporarily moved to its new 'Home from Home' in the Guild Hall Preston for work on the Harris Your Place project to be carried out.
First Floor
Ceramics & Glass
Explore a wide range of ceramics, decorative glass and Preston Guild commemorative items. From Staffordshire figures to studio pottery, our ceramics collection spans over 300 years.
You'll also find miss Mrs French's Scent Bottle Collection of over 2,700 bottles and Preston Guild commemorative items.
The ladies toilet can be found in the Ceramics & Glass gallery, along with the entrance to the Heritage Reading Room.
Discover Preston Gallery
Uncover the stories and people that make Preston special plus old favourites and new items from our history and archaeology collections.
You'll find the Poulton Elk – a 13,500 year old elk that displays evidence of the earliest settlers in the Preston area as well as our coin collection, ancient greek artefacts plus more.
Our heritage reading room (formerly known as the Community History Library) is also on the first floor, a space where you can use the computers, study and research your heritage.
Second Floor
Art galleries
Our Fine Art gallery is based on the second floor. Discover an impressive collection of paintings, drawings, photographs and sculpture from the 1700s to the present day featuring well-known artists as well as works with a local connection.
Inside our Fine art gallery there is also a Wellbeing gallery, a place where you can take a breather, relax, draw, and be at peace.
Fashion and Textiles
Check out fashion and costume from the last two hundred years plus all types of textiles from the extensive Harris collection.
Egyptian Balcony
If you have a head for heights, head up to a third floor balcony, for an incredible view through the atrium! The Egyptian balcony features murals painted by John Somerscales between 1909 and 1913.
The Egyptian Balcony is only accessible as part of a guided tour – see the events page for details of the next tour.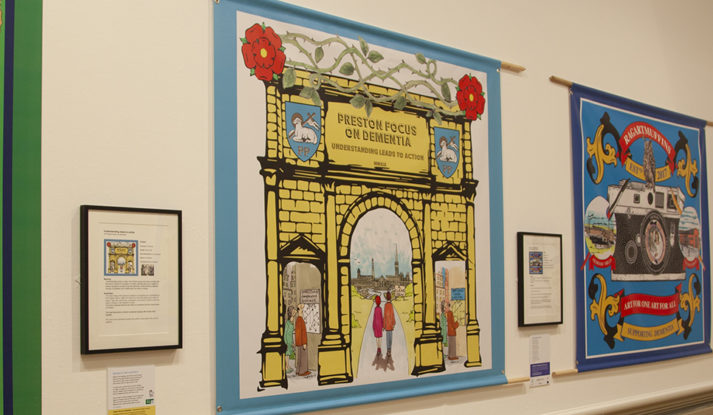 The Unfurlings: Banners for Hope & Change
Visit our dementia focussed exhibition, created by those in the community with the condition.
Visit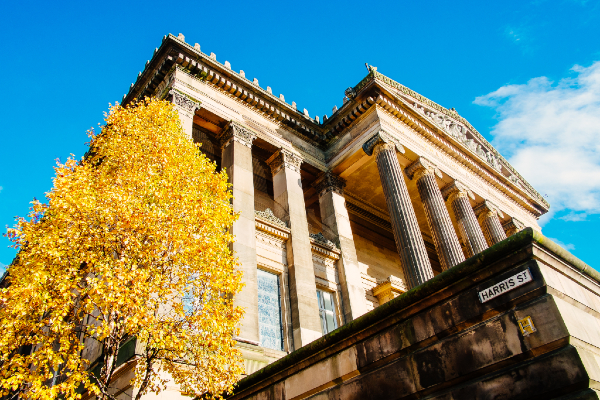 We're still busy behind the scenes
Find out what we're working on whilst temporarily closed, become a guest writer, download colouring sheets and have a sing-song. It's go go go in our latest news section.
Read