Local author Michael Barrett interviewed and photographed over one hundred Preston North End fans 
From 18 January 2021 – 17 April 2021
We are delighted to display a selection of photographs from Michael's new book PNE Forever – Stories from the fans of Preston North End
During the months of August 2019 to July 2020, local author Michael Barrett interviewed and photographed over one hundred Preston North End fans. The result was a 272 page football book like never before.
Turning the camera from the pitch to the stands PNE Forever – Stories from the fans of Preston North End provides a fascinating history as 116 fans share their memories and stories of supporting the Lilywhites.
From the '30s to the present, fans recall the days of rattles and rosettes, '54 and '64, Finney's farewell, the Black Prince, Nobby's heroes, and the goals of Elwiss, Fuller and Garner. Their memories are our memories; relegation, re-election, re-birth, promotion, the plastic pitch and play-offs galore.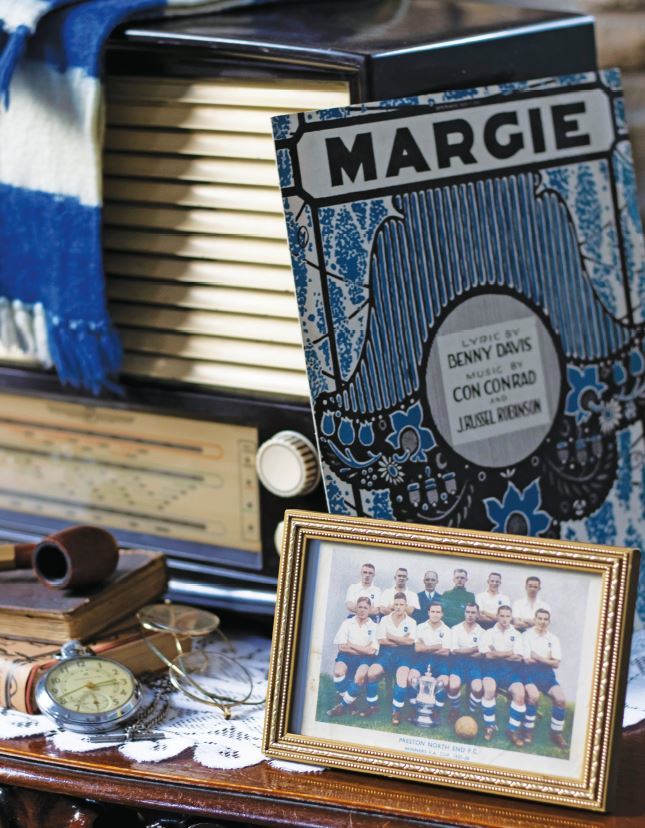 Amongst the memories lay a variety of personal and entertaining stories: Nicking Moysie's shorts; a phone call from Shankly; Maradona's barber; climbing Hartlepool's floodlights; a lift from Sir Tom; days in the Crazy Corner; and a half-time marriage proposal. It's all there!
Arranged into twelve chapters including Senior Whites, Away Days, Whites in Exile, and Prized Possessions, each interview resonates with the next to produce a unique history of a proud club.
Throughout the interviews the words family, passion, and community, often arise to highlight the enduring bond between city and club. And in turn this exhibition shows not only fans of Preston North End but also a snapshot of our proud community.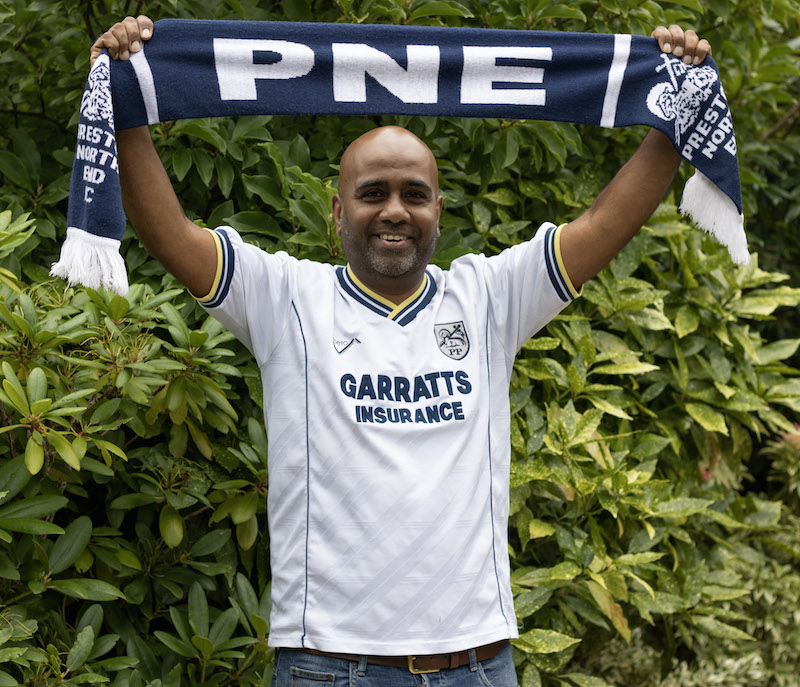 Arun Patel
"Remember Torquay at home when Moore got sent off for throwing a punch? The last match on plastic – that was something! My family used to have a shop on Inkerman Street and I worked there from the age of 17 to 47. The morning after the game, I went to open up at 6am and there were pieces of plastic pitch scattered all over the street. I thought, what the hell is going on? Then outside the shop was a massive piece so I took it inside and I've kept it ever since!"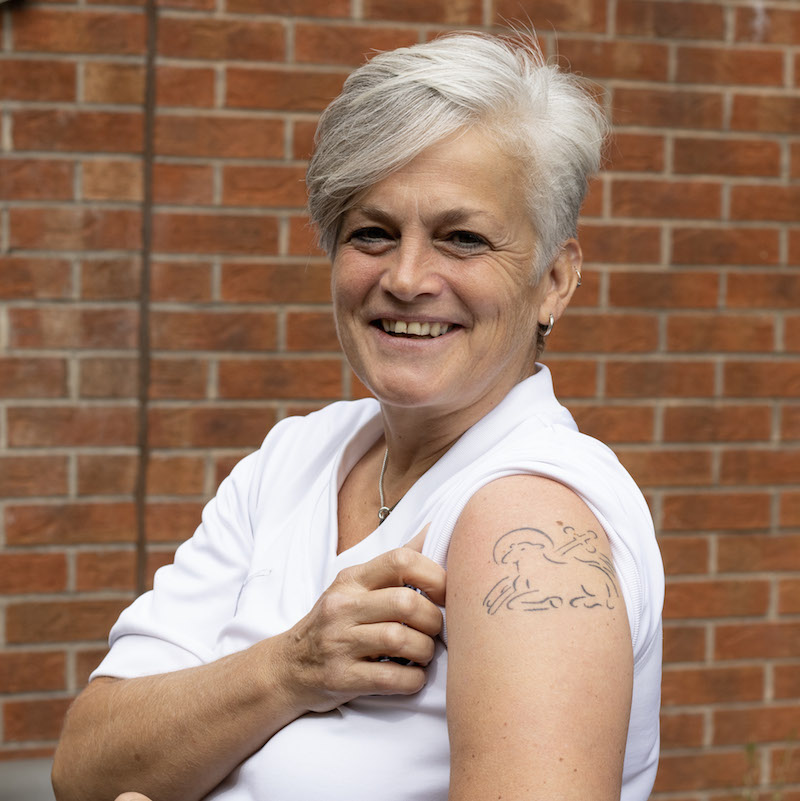 Bev Taylor
"I was brought up on Deepdale Road and more or less lived opposite the ground which explains why I'm a massive fan. My earliest PNE memory is of seeing Alex Bruce scoring and, over the years, I've loved watching players like Gareth Ainsworth and Grezza. For me, my favourite players have always been the ones who show some passion, those who put the shirt on and make that connection with us in the stands."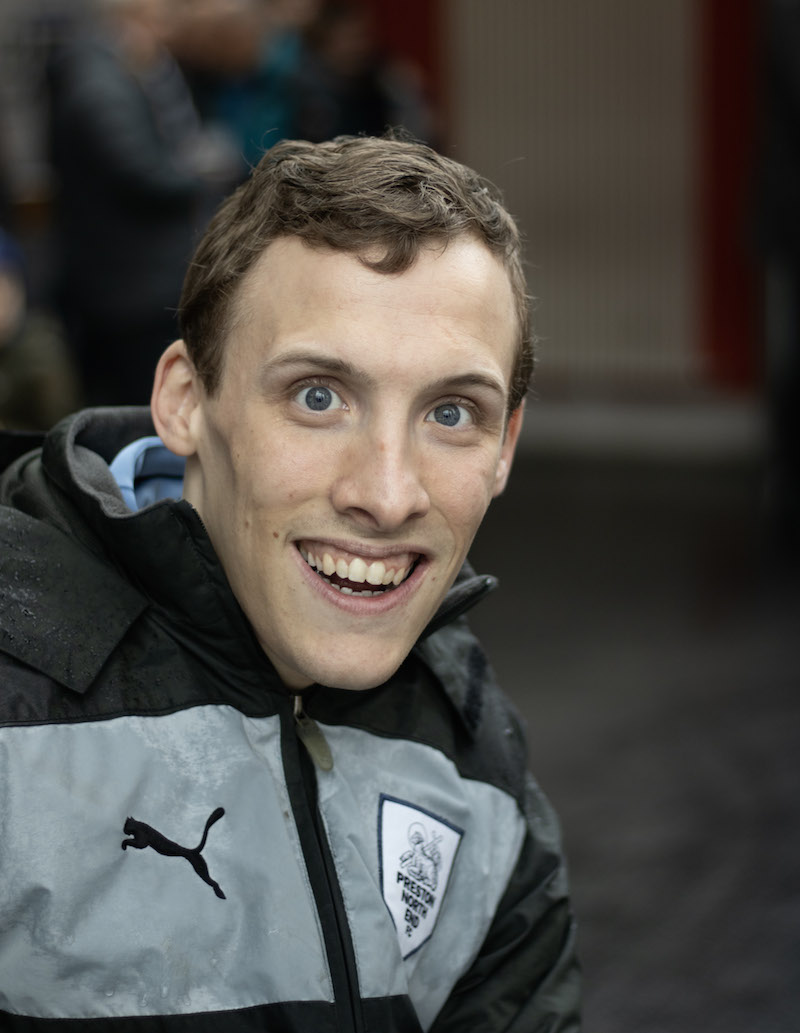 Christian Wainman
"Many years ago my Sister, Melissa, played for PNE Ladies under twelves where my Dad, Steve, was the coach. As I got older, I became more interested in football and Dad would take me along to watch the games. Then in 2000, the under twelves held a fundraiser event at Deepdale and as soon as I entered the ground I was hooked! At the event, I was lucky enough to win the raffle and was presented with the prize at PNE's next home game. That Saturday, I was wheeled onto the pitch and received a shirt signed by David Lucas. It was my first ever match at Deepdale, and I've only missed nine home games since!"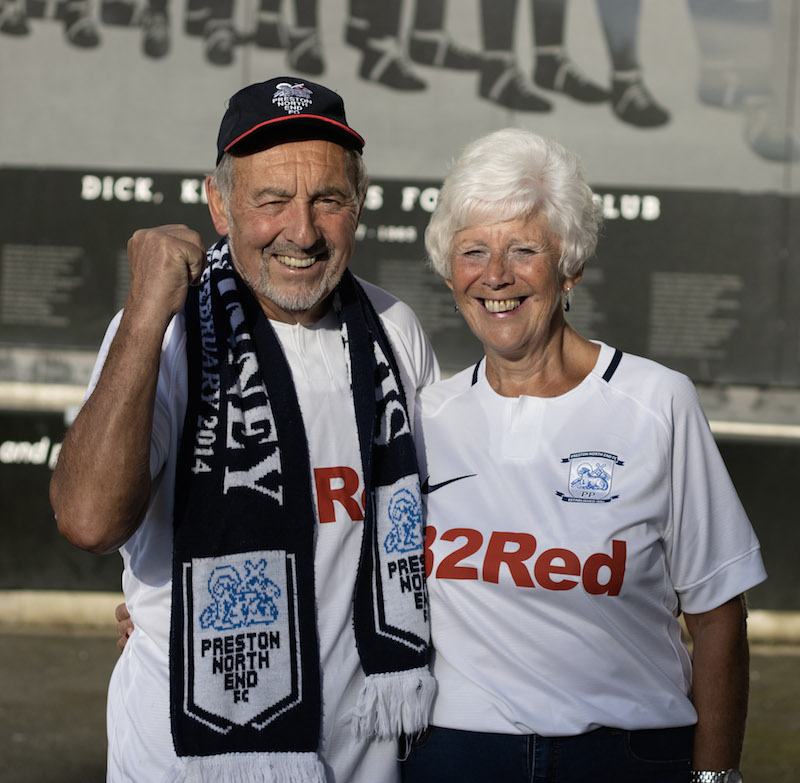 David Hodkinson
"As kids, we used to sit on the railings at the match and I remember having a rattle which made a heck of a racket! We also used to play footy on the area outside the old West Stand. That was our pitch. We'd use the West Stand gates as goals but those gates were so big, if you were in goal you'd no chance of saving anything! Tommy Docherty was one of my favourites back then. He lived on Lincoln Street near us and would always be very generous when we put our Guy Fawkes out on Peel Hall Street. Bobbie Beattie was another favourite along with Willie Cunningham and of course Sir Tom."
Photo: David & Anne Hodkinson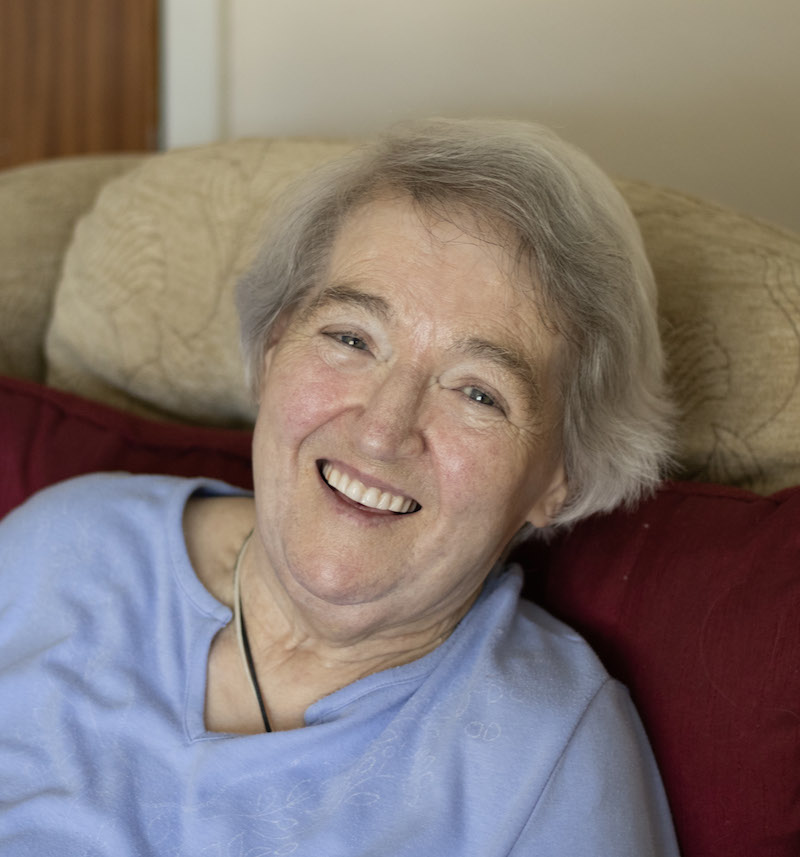 Dorothy Alice Dawson
"My first ever match at North End I went on the Spion Kop. I can see it now.
Oh, it was magical!
I had a regular spot on the Kop on one of the corners where they put the half-time scores up. I used to perch myself on top of the railings. It was a handy spot. The best I ever saw was Tom Finney. He was magic. They used to say, 'Give it to Tom, he'll score!' Bill Shankly was great too. I remember chasing him for his autograph. He lived on Deepdale Road by the County Arms. I got it too! I used to chase them all for autographs. I was football mad."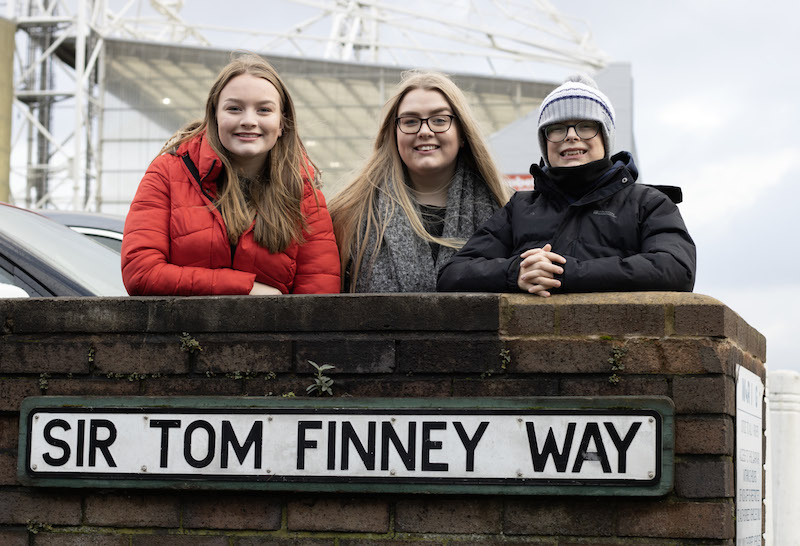 Emma Price
"Wembley 2015 is one of the stand-out games for me for obvious reasons but, other than that, it is really difficult to pick just one game. I think one of the reasons I enjoy going to football matches, especially away days, is for the atmosphere and the day out, sometimes more than the football itself. So, for that reason, my favourite games are Blackburn in 2016, and Fulham away in 2017 when it was Gentry Day.
Gentry Day is such a special part of being a Preston fan, and to have hundreds of North End fans dressed to the nines with their bowler hats and singing through London was such a brilliant day."
 Photo (L to R): Megan Price, Emma Price, Matthew Price.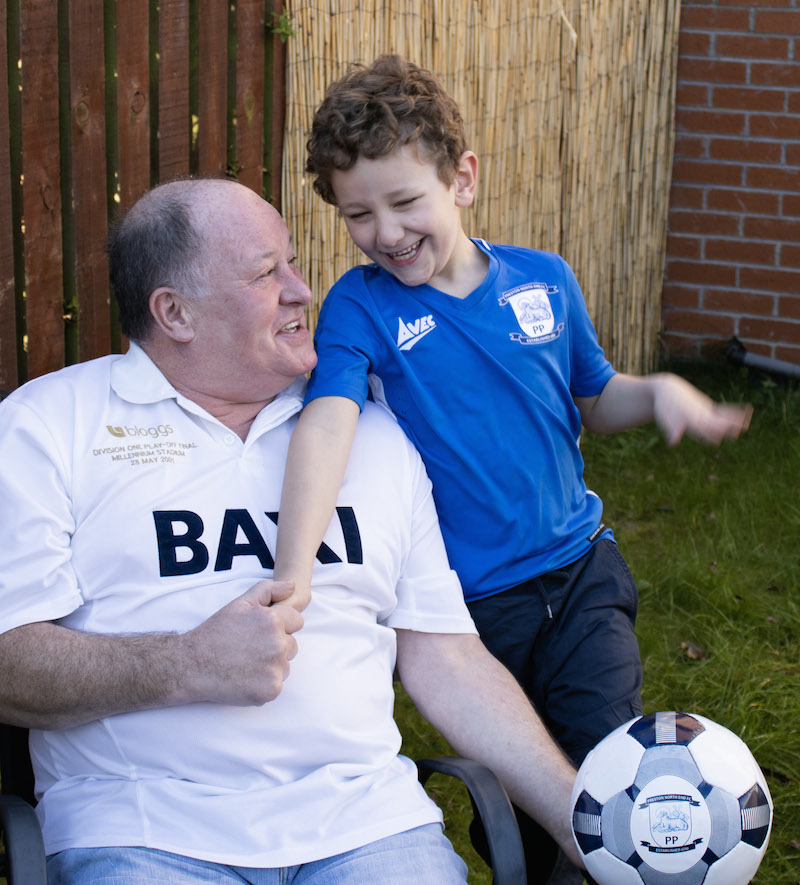 Gary Johnson
"When I was young, some friends started taking me on Deepdale with them and that's how I began.
My first game was in 1970 when I was aged eight. I sat in front of the old West Stand at the edge of the pitch on the cinder path with all the other kids. It was November and freezing. We were chucking the cinders onto the pitch when my mate threw one of my shoes on. I ran on to get it and the next thing I knew a Policeman had grabbed hold of me. 'You're not allowed on the pitch, son!' He shouted, 'we'll chuck you out next time that happens!' Ha! It wasn't a great start."
 Photo: Gary with grandson, Jayden.
Jayden Sutcliffe: Frontispiece – PNE Forever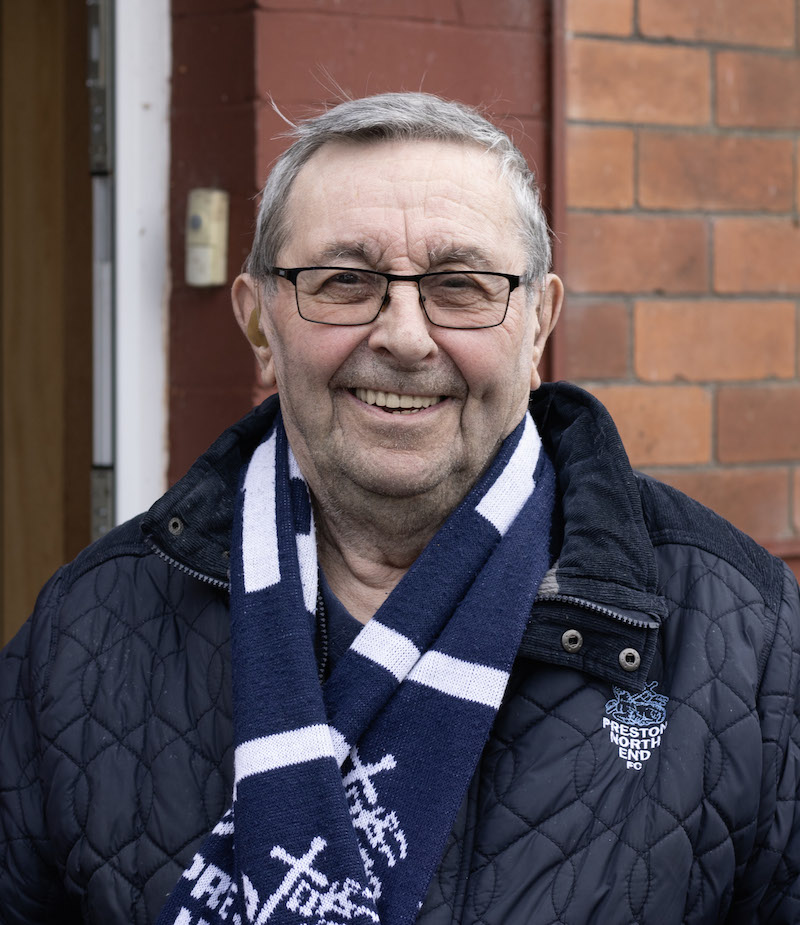 Harry Billington
"In them days, your Grandmother or someone would knit you a scarf, and everybody had these rattles which were really redundant stock from the war. They were from the ARP Wardens who would go round the streets spinning the rattles telling people to get inside or into the air raid shelters. They must have had thousands in stock. Now they'd be a lethal weapon. Oh, they were a noise; my Dad used to say, 'Stop that in house!'
At the cup final there were 100,000 fans, so imagine all the rattles. Oh, the noise!"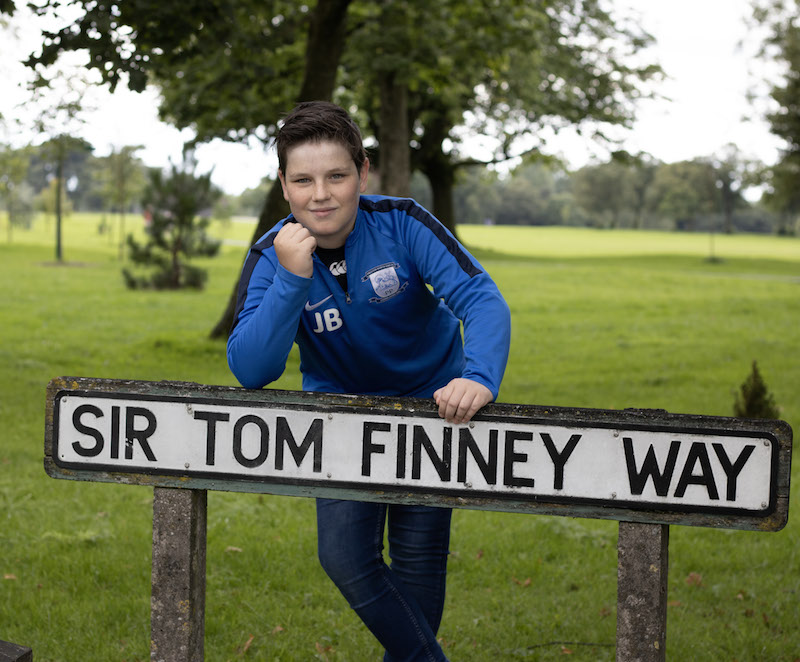 Jacob Baker
"For me, supporting PNE is not only a pastime, but a passion. There is truly no better experience than a cold floodlit Deepdale on a rainy Tuesday night. The atmosphere is unbeatable with tackles flying in and shots forcing goalkeepers into magnificent saves. Following PNE is to be immersed into a nail-biting world of goals, cards and excitement, unless it's a nil-nil draw, but every team has them. Ha! I love watching PNE; they play a huge part in my life and give me hope and ambition."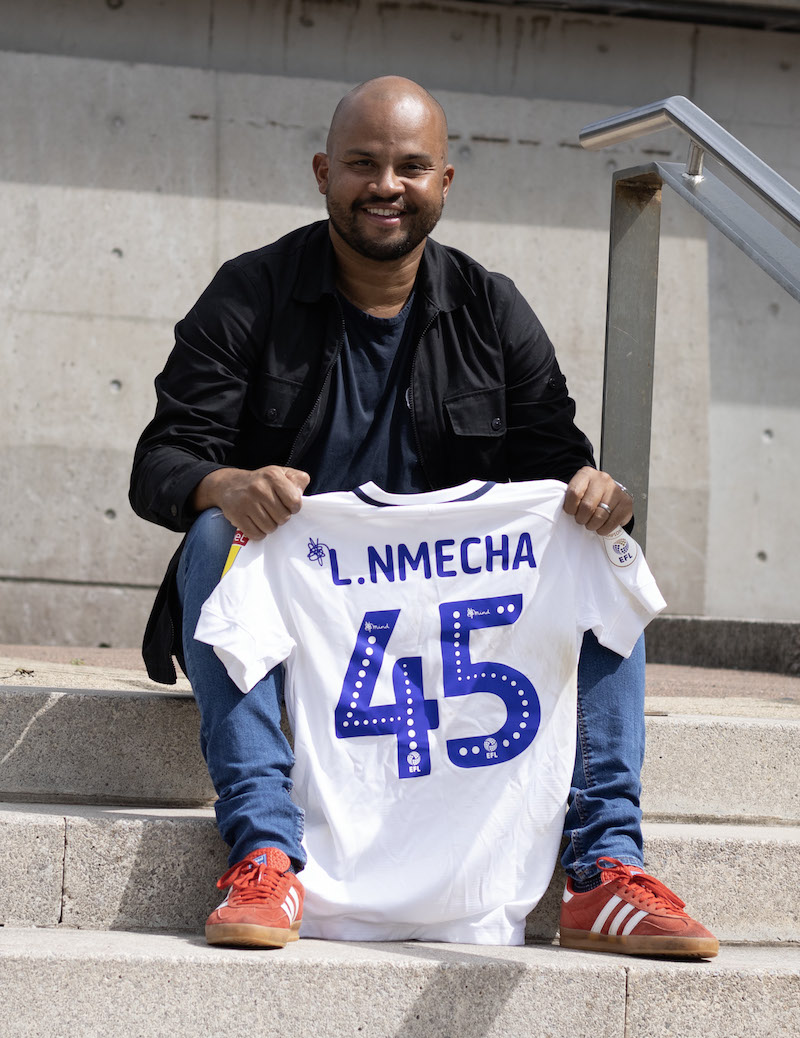 John Devey
"Last year, my now-ten-year-old Daughter went on her first ever home game having refused until then. It was Lukas Nmecha's debut and, at the end of the game as he walked off, she asked for his shirt and he threw it to her! She was buzzing. 'Will I get a players shirt every time, Dad?' she asked. He didn't really turn out to be a great loan signing for us but his kind gesture ignited the spark and, although she may never get a player's shirt again, my Daughter has definitely got the PNE bug."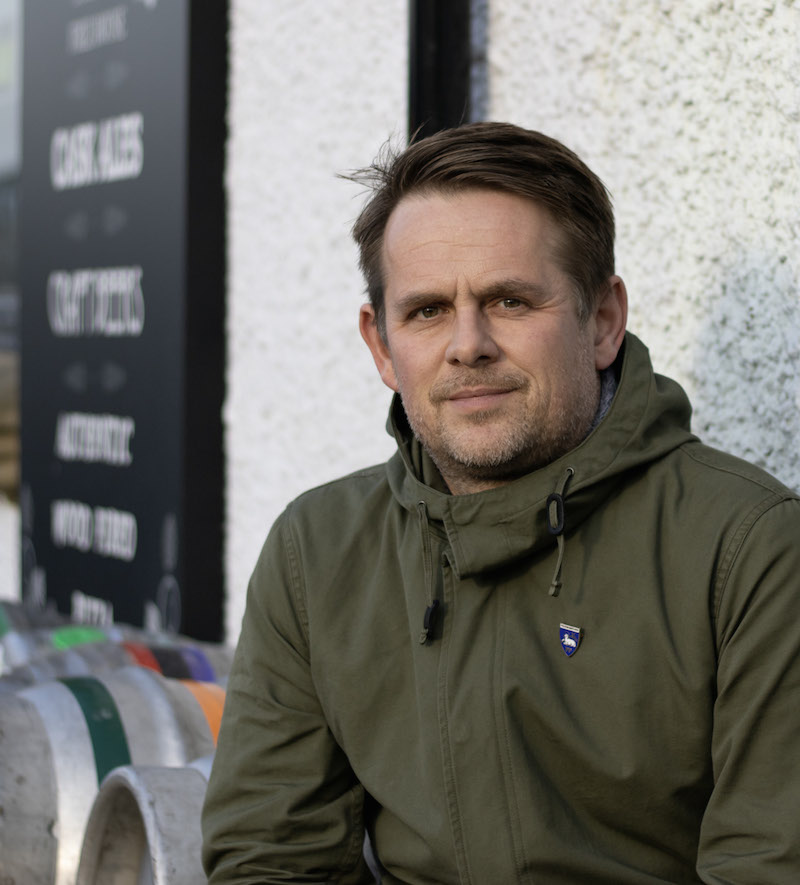 Jonny Richardson
"My first away game was in 1984 at Plough Lane, and I loved it. By the early 90s, we started to exploit away trips by jazzing them up, staying over in random places or taking major detours just because we could. It all began with Plymouth away in 1993 when my mate, Paul and I spontaneously took our passports and a significant detour by boarding the overnight ferry from Portsmouth to Le Havre on a Thursday night. We sailed back from France on the Friday night, arriving exhausted at Plymouth to see PNE lose 4-0 on the Saturday. But despite the defeat, we were buzzing at what we'd achieved, and PNE Ferries, as a concept, was born."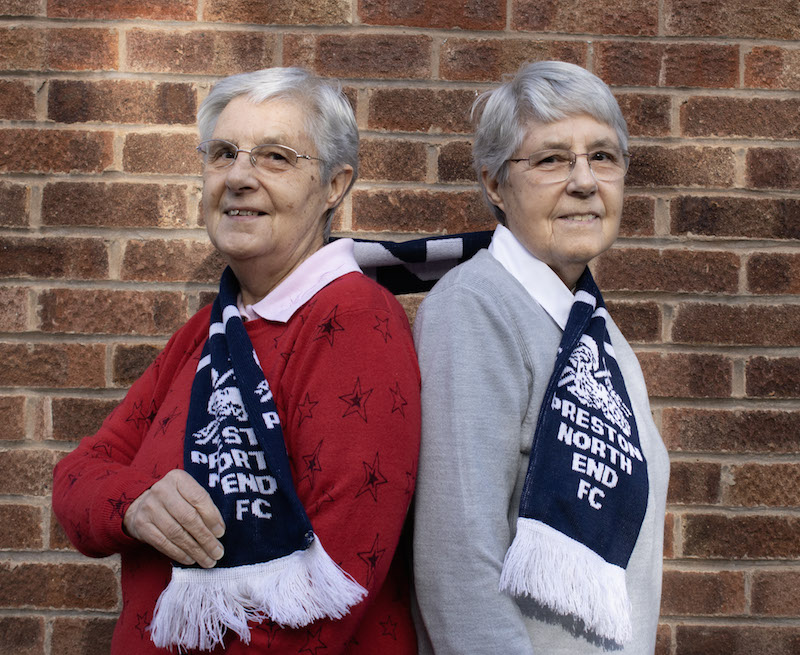 Joyce & Olive Watson
"In those days not many women really went to football, let alone play it. It was a couple of years before Tom Finney finished. Dad went in the old West Stand and we'd go in the Paddock. The Brindle Brass band used to sit in front of the Paddock on a long bench. We were so small we could barely see over the railings and the band members used to lift us over and sit us with them on the bench. If there wasn't enough room, we'd sit on their knees! They used to play 'Margie' when the team came out. That was the main one, and they'd march up and down the pitch"
.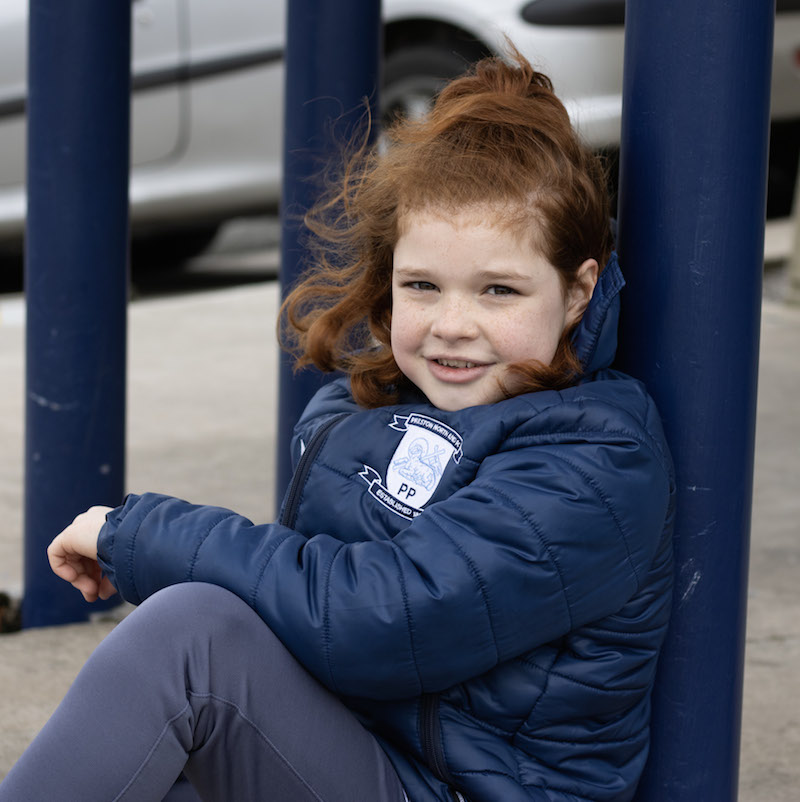 Kara Lee
"For my 10th birthday my Grandad paid for me to be a mascot at the PNE v West Brom game on the 2nd December 2019. Sadly, we lost 1-0 as they scored a penalty in the final minutes but the evening was great. I got a tour of the stadium, went in the dressing rooms and met nearly all the players. The ones I didn't see, I saw after the game as we waited outside for them. And I got to walk out on the pitch with Jayden Stockley. I asked him for one of his shirts afterwards and he gave me one with a message on it. It was the best PNE experience and even losing didn't make me disappointed."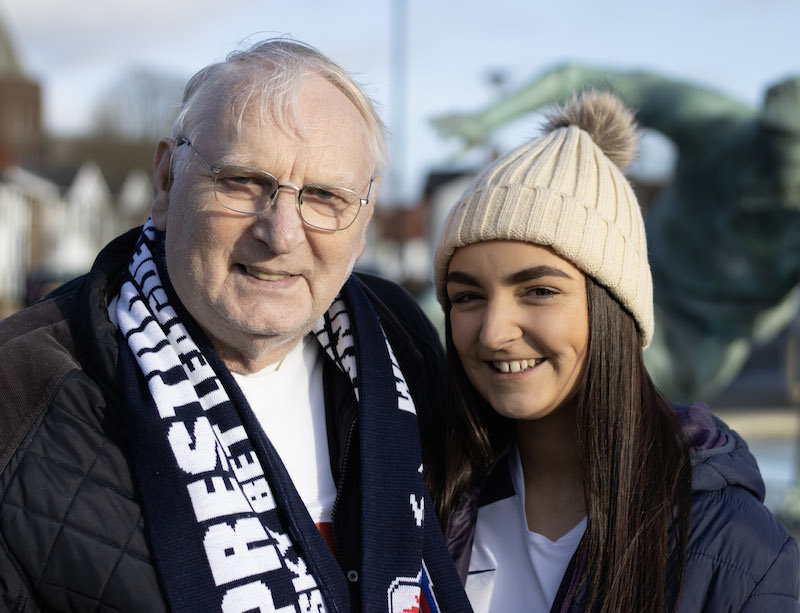 Lucy Crompton
"When he was older, the company Grandad worked for used to work together with Tom Finney's company at Marks & Spencer stores all over Lancashire. One day, Grandad's boss told him to be ready outside Moor Park Avenue on Garstang Road to be picked up for a lift to Kendal. It's 7:15am, he's waiting patiently and sees this car coming down the road and thinks, I know that car, it's Tom Finney's. The car stops and Tom Finney asks, 'Are you going to Kendal?' Grandad says, 'Yes' and Finney says, 'well, I'm taking you.' And that was it.  Tom Finney drove my Grandad all the way to Kendal and apparently never spoke of football once, nothing at all! Imagine."
Photo (L to R): David Williams, Lucy Crompton.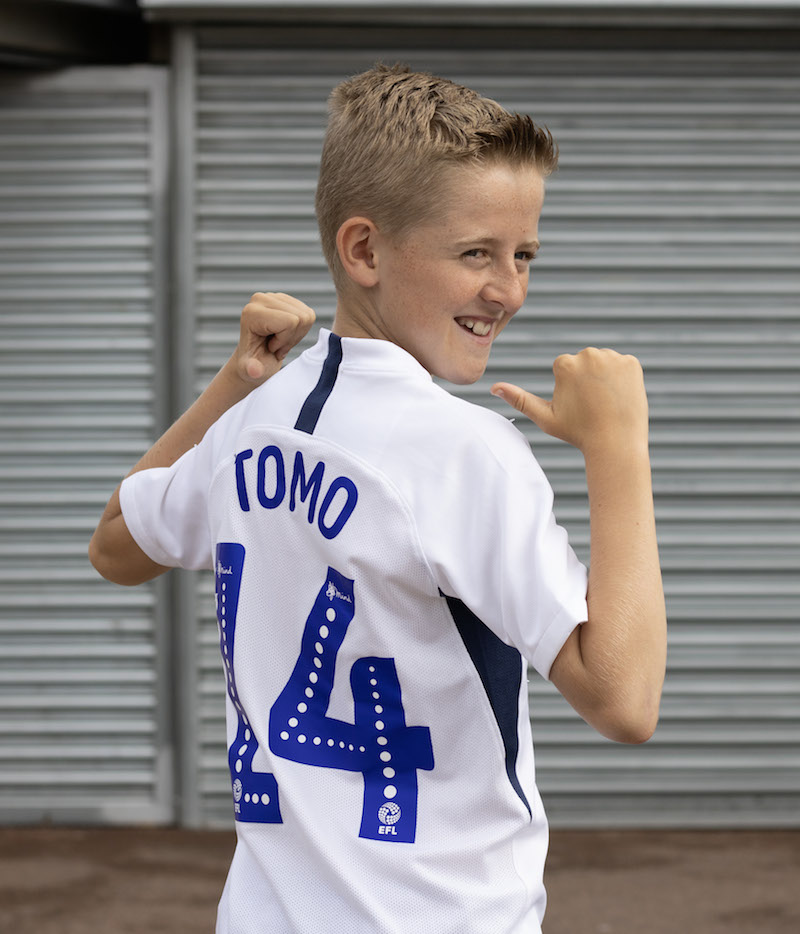 Luke 'Tomo' Thompson
"I'm at high school now but I became a ball boy when my primary school teacher recommended me and my friend to Michael Aspinall who runs the ball boys. My teacher knew I was a North End nut. Before I was a ball boy, I used to go on with my Grandad, my Uncles and my Dad. The whole family supports PNE. I love everything about the club and my dream is to play for North End. I used to play centre-mid but I'm more of a winger now, a bit like Barkhuizen. Supporting PNE and being a ball boy means everything to me. I don't know what I would do every other week without it. It's a big honour. I'm very lucky."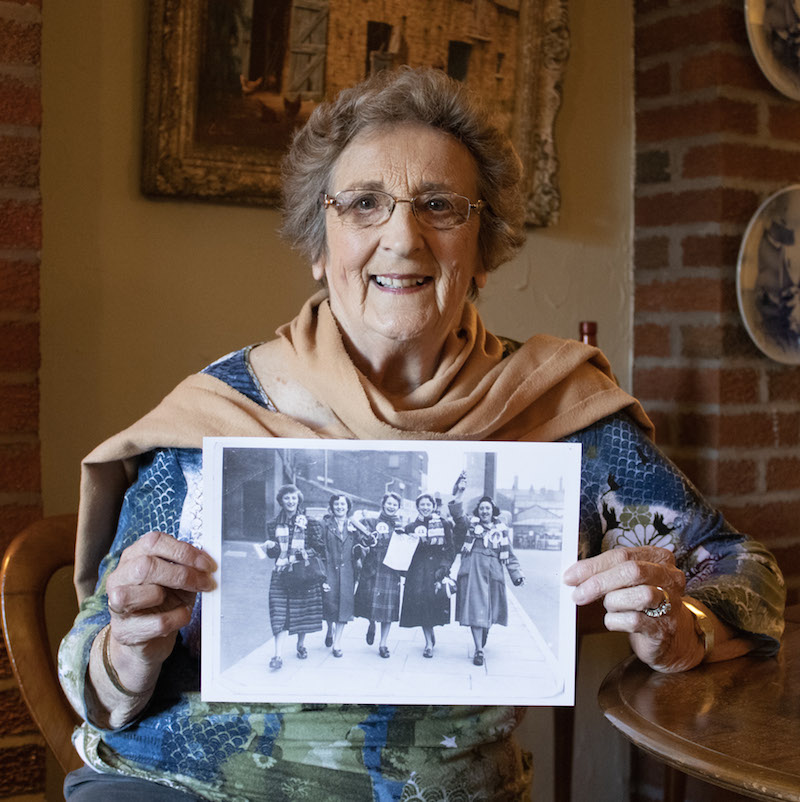 Mavis Penswick
"The photo was taken before the semi-final against Sheffield Wednesday at Maine Road in Manchester. Oh, it was a good day, a good day! Especially winning.
I can't remember much about the game to be honest, but afterwards it was funny. We went on the upstairs of the bus and I had this rattle which you can see in the photo, and I was hanging out of the window rattling it and I dropped it! Luckily we were stopped in a queue of traffic coming out of Maine Road, and some kind soul picked it up and brought it back on the bus."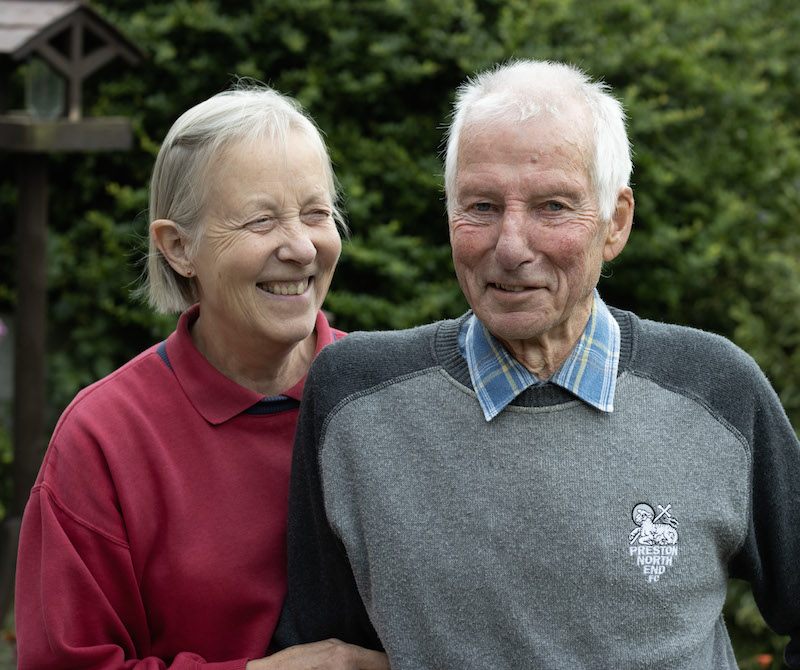 Paul Eastham
"The game that stands out for me is the semi at Villa Park in torrential rain. It seems like yesterday. It was hammering down from the moment we set off to the moment we got back. They wouldn't have played today in that rain and mud. It would've been called off. Anyway, Villa went a goal up and Dawson equalised with a penalty. Then late on, the ball was cleared from a corner and Singleton, from about forty yards out, booted the ball back. Whether he was really going for goal, I don't know, but we were right behind the goal and just watched it sail into the net. Incredible! I don't think he got many, but that was a great one."
Photo: Margaret & Paul Eastham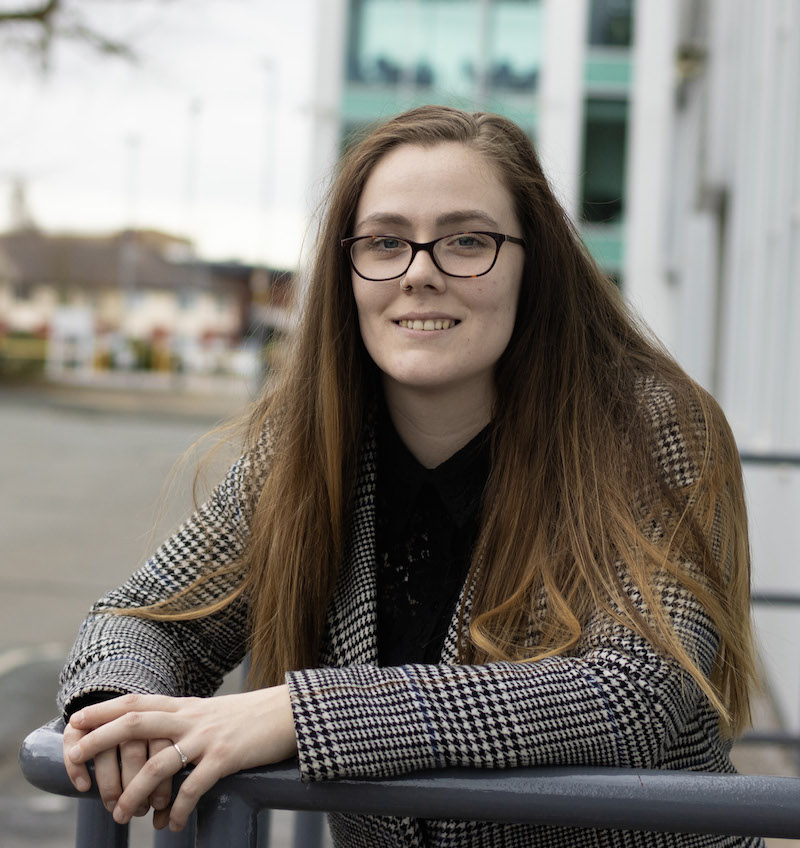 Stephanie Lambert
"You had two choices in our house: support North End, or pack your bags!
I'm one of three sisters and we're all keen supporters. Dad took us all to Deepdale as kids and my Mum has been to her fair share. Mum is from Chelsea, and I think it would be fair to say Dad converted her to the cause too. Dad actually left his wedding reception to be with his first love: PNE. Mum obviously has the patience of a saint. It was 1987, home to Doncaster Rovers, and we lost 2-1. Mum likes to say, 'He won me, what more could he want?"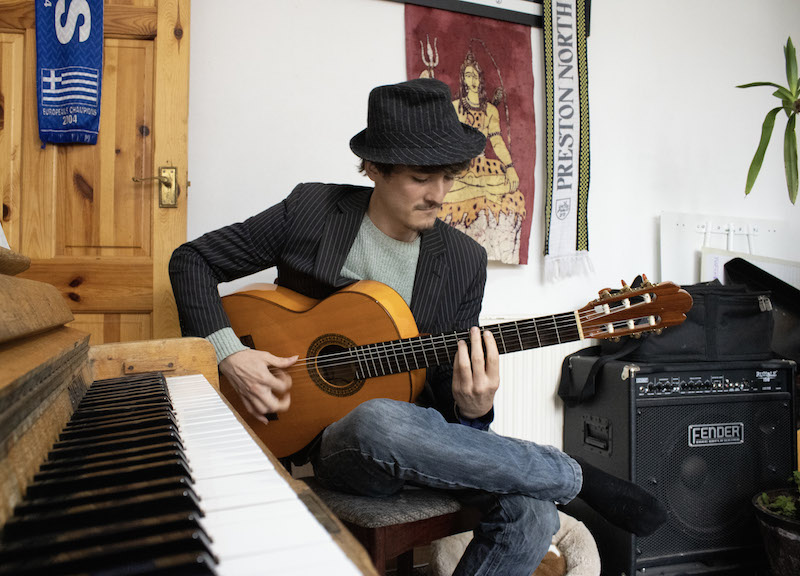 Tom Metcalfe
"Going on PNE is its own cultural institution, its own little world.
I remember when we were kids and someone saying, 'Yeah, my dad's letting me swear, but only for the Blackpool game!'
Following your local team, it's more like a religion – you don't get a choice. I know some people from Preston support Liverpool and so on and just watch Match of the Day, but they're not really fans. I'd call them hobbyists. It's not the same as going and supporting your local team. I learnt very early in life there are people who are just interested in football and then there are football fans, and I'm a football fan, and I follow PNE, do you know what I mean?"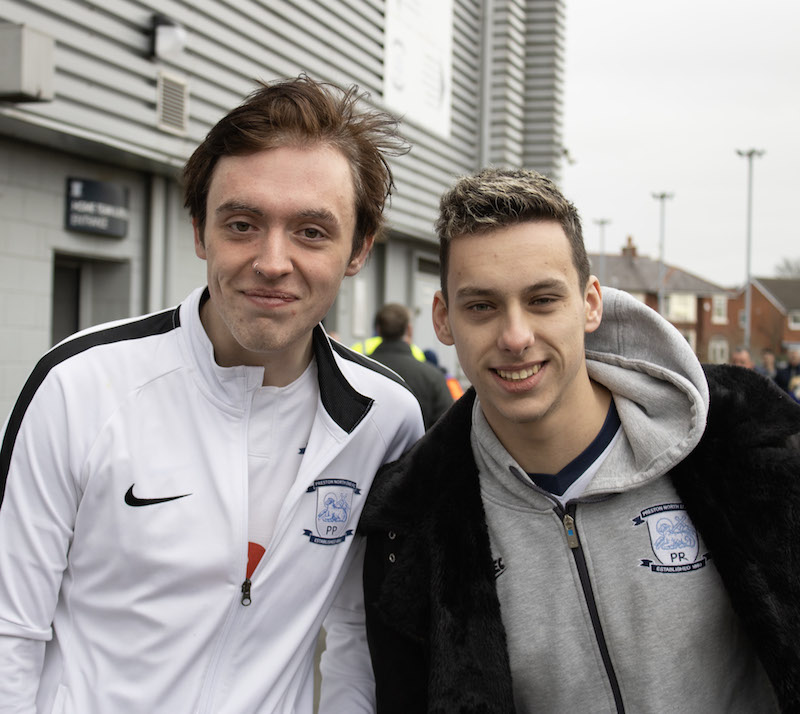 Tom Wright
"My favourite home game is the famous Blackpool match in August 2013. There's plenty to choose from but it's got to be the North West derby. It was such a special occasion for me given the importance of bragging rights (living there myself) and the sheer passion and rivalry between the fans. We hadn't played each other in a few seasons and they'd had the better few years compared to us, so to bring them back down to earth and let them know we're superior and the Pride of Lancashire made it so much better.
PNE means the world to me. It's a family club, and through it I've met the best people I could ever have hoped to meet!"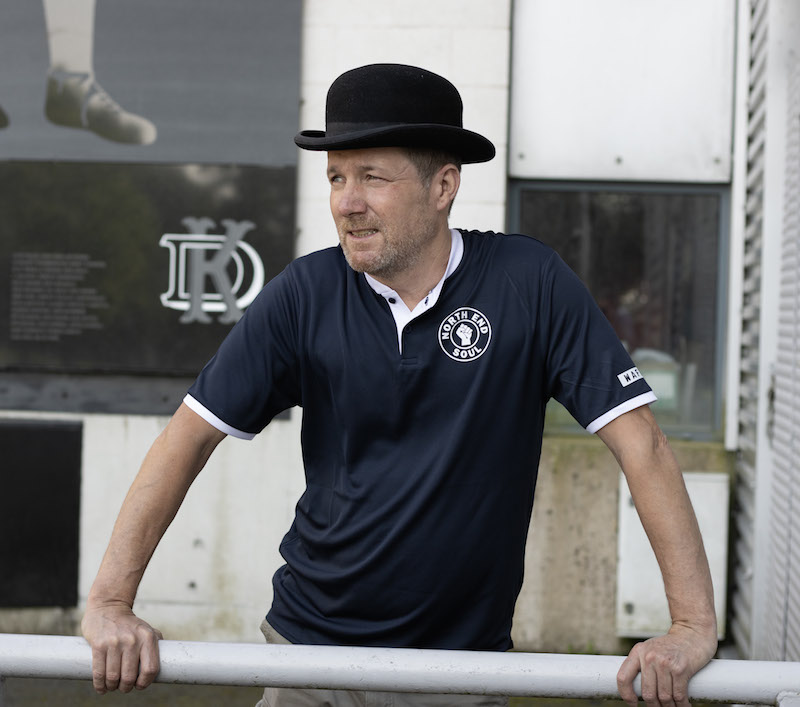 Trevor Johnson
"David Nugent's bowler hat, remember that? Well it wasn't David Nugent's bowler, it was mine, and still is. But it's the one he wore after scoring away at Watford. I lobbed it onto the pitch when he was celebrating and he duly picked it up and popped it on. Incidentally, I bumped into Nuge in Sharm El-Sheikh many years later in a bar. We got chatting and I said, 'Do you remember wearing the bowler hat at QPR?' And he quite rightly put me right and said, 'Nah, mate, it was Watford away."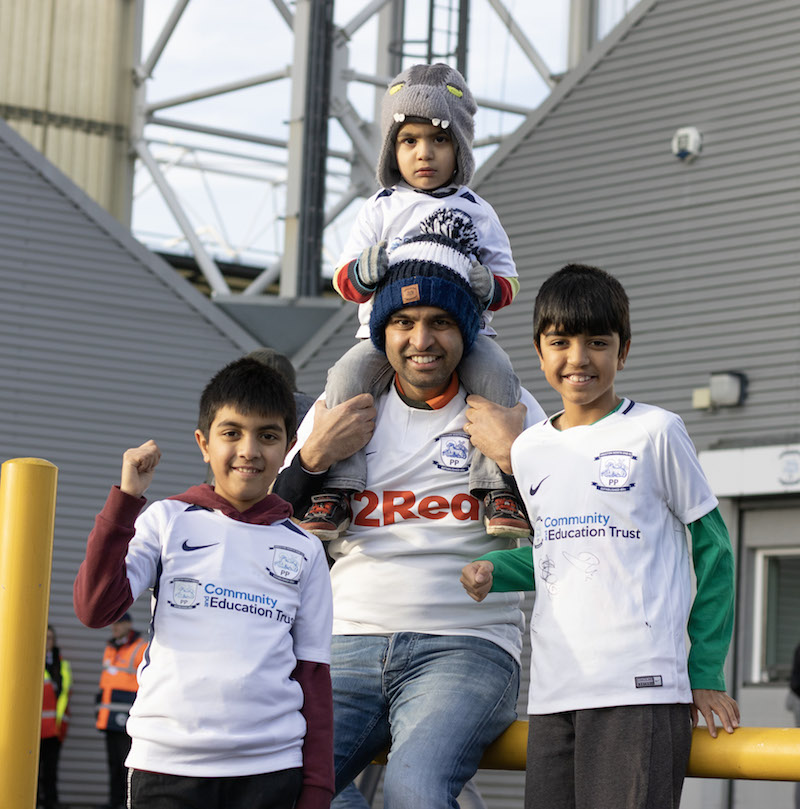 Vipul Patel
"Growing up, we were a cricketing family and never went to watch PNE but I always used to wonder what being on the terraces was like. The first match I actually went on was with my eldest son, Raj, when he was four. It was against Oldham and I remember the buzz around the ground before the match and how excited Raj was at being able to go inside the ground. It was a 1-0 win so a great start for our North End experience.
I believe PNE is a family-orientated club which is inclusive of everybody. I'm proud to support them. The club and its players are so involved with charity and community work and give a lot back to Preston."
 Photo (L to R): Aaryan, Bhim (top), Vipul, Raj.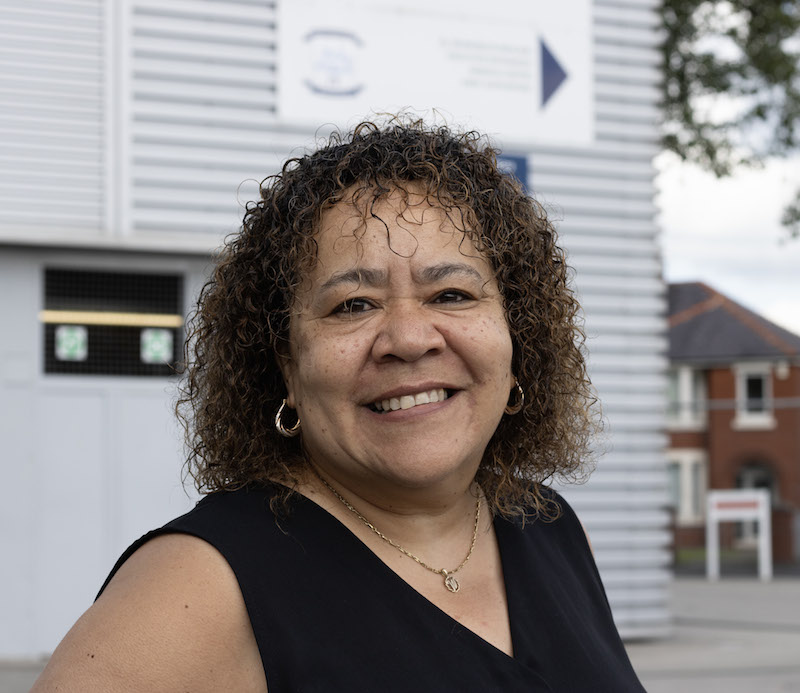 Wendy Skerritt
"In 2000, I was on the Flag Market after we'd won Division 2 under David Moyes, celebrating with thousands of other PNE fans, when I received a message from a friend working in the Harris asking if me and my friends would like to come up to where the players and VIP guests were gathered on the top steps. So we explained to the Police who were manning the barriers that we'd been invited up. They lifted us over the barriers and threw us in the back of a Black Maria (everyone thought we'd been arrested) and drove us to the side door where we gained entry. It was fantastic, and I got my photo taken with Moysie and the Cup!"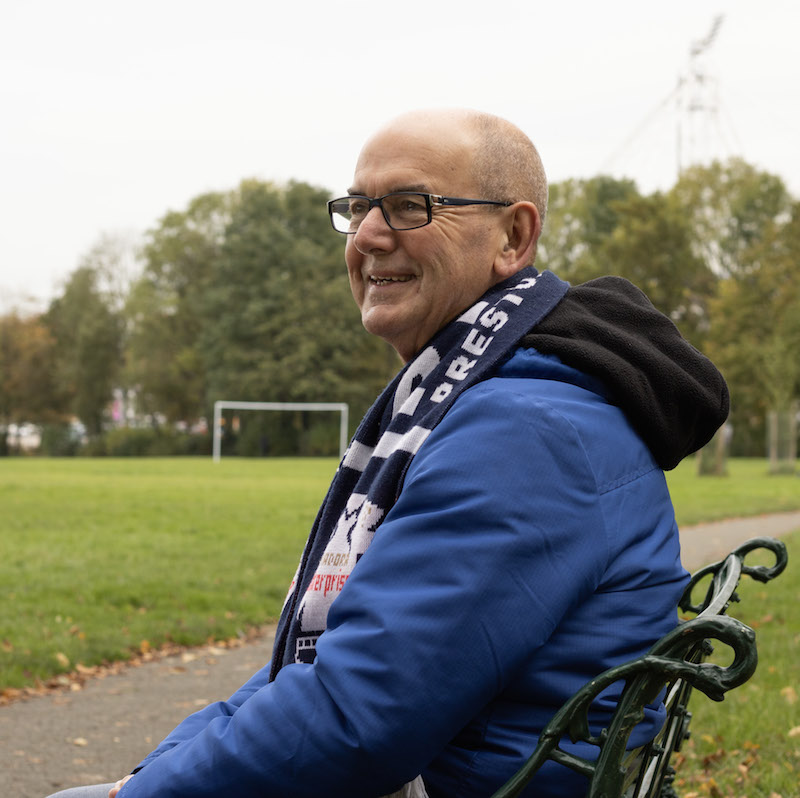 Mark Naylor
"I discovered my connection with PNE when I began researching my family history. Whilst scanning the local papers for a photo of my Grandfather, Sidney Naylor – who sadly died in World War 1 in 1918 – I came across an article in the Lancashire Daily Post, dated the 30th January 1905, which gave details on the death of Sidney's Father, my Great Grandfather, William Naylor. In the article it stated William was one of a group of cricketers who moved from 'the marshes' – now the Strand Road area – to Moor Park to play their matches. It would be members of this group of cricketers who would go on to become founders of PNE and make Deepdale its home ground!"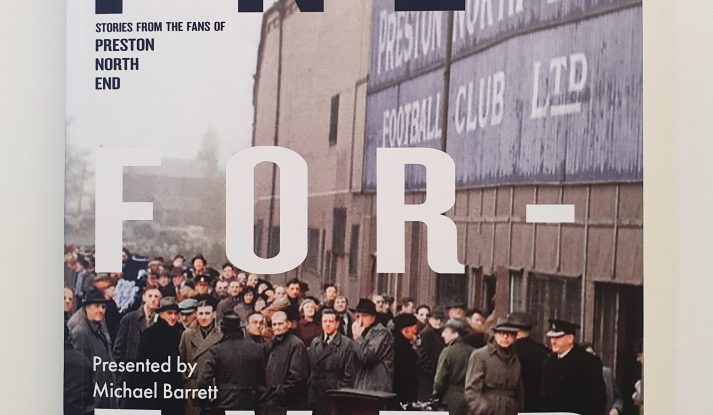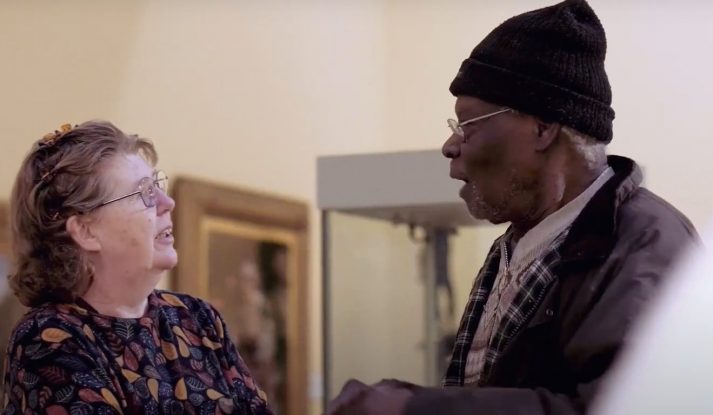 Re-learning the past together
Learn about the Wisdom Trail created by artist Bernie Velvick and Preston Black History Group how it spirals through the Harris.
Discover