Wisdom Shared
Re-learning the Past Together
Background of project
Artist Bernie Velvick has been a member of Preston Black History Group since before it became a constituted group. Creating the Wisdom Shared artwork trail in collaboration with the other members of the group has been an ideal way for us to celebrate our tenth anniversary and to reflect on the journeys we have made, both individually and together, to explore our shared history.
Recognising the one-sided nature of the history we were taught at school and finding the hidden voices that have been missing for so long has been an enlightening experience for us all. Preston Black History Group has members both Black and White, long standing and newly joined, so reflecting on the questions Bernie posed to the group has given each of us a chance to share our unique voices and perspectives. These voices are scattered around the Harris having a visual conversation with objects from the collection, the fabric of the building and the people of Preston through the windows of the Harris onto Preston Flag Market and Friargate below.
Here are the groups members' words in full.
The questions posed by Bernie Velvick as prompts. Some members answered all, some members chose to answer some of them.
Tell me something you have learned through being a Preston Black History Group (PBHG) member – it can be more than one thing?

How has the resurgence of the Black Lives Matter movement over the summer of 2020 affected you/ made you feel?

What motivated you to join the PBHG group in the first place – and has being a member met your expectations?

Tell me a story about something you remember – we've all shared lots of stories over the years?

What would you like PBHG's future to be like?

Has anything changed in your thinking or understanding through being a PBHG member?

What's the best bit about being in the group?
EW
"Since being part of Preston Black History Group  I have learnt about the relationships between the group and IBAR at UCLAN.
The Black Lives Matter movement has brought me partial understanding and allegiance. But I feel that the cause has been heavily politicised.
I Joined Preston Black History Group to learn through academia as opposed to just cultural celebration.
There are many stories to share through BTTF, especially the ones via Afrique Oye (Rakiyah) and her educational journey against the odds.
I would like the future of Preston Black History Group to be an independent School of African history & Literature. It could be an online reference tool, answering pertinent individual questions on black identity, politics, culture and the importance of a shared history for all.
The best part of being in the Preston Black History Group is its network and strong links."
Christina Cooper
"I have learnt about how resilient black communities are and how hard people work to overcome racism in their lives.
The recent resurgence of the Black Lives Matter movement has reinvigorated my motivations and commitment to Preston Black History Group and our work.
I felt that as a mother I had a duty to engage my child with both elements of her heritage.
There are so many stories to be told throughout our time together, trips, events, research projects.
I now hold a deeper understanding and awareness of how black history is world history and how its effects are still being felt to this day.
So much still to be done to address the differences in the way people are treated due to the colour of their skin.
The group also provides a unique platform to be able to ask difficult questions.
To try and understand people's experiences and impacts on their lives and how I and others like me overlook their privilege of being born of white British heritage."
Clinton Smith
"Since my involvement with Preston Black History Group, I have come to better realise the significance of the contribution that has been made to the development of mankind by people of African origin.
One of the biggest effects that being a part of Preston Black History Group has had on me is, the increase in the pride I have in my History and Culture. 
I originally joined Preston Black History Group to learn more about the History and Culture of people of African origin, irrespective of where they presently live i.e. Continental Africa, the West Indies, America, or the United Kingdom etc.
One of the fondest stories I would share is the surprise celebration of Philip Duncan's birthday at one of our annual food social gatherings in Preston City Centre.
I would like Preston Black History Group to retain all the excellent characteristics it presently has such as welcoming, open minded, a sense of camaraderie, honesty and integrity, resilience etc. but increase in size to expand it's skill base to include members with more experience and expertise in fundraising, researching, marketing, and I.T.
One of the best things about being a member of Preston Black History Group is the feeling of belonging to a family.
Burgess Jay Barrow
"As a member of Preston Black History Group, it is an experience within itself. 
Our team leader, influencer/organiser, works tirelessly for the group achievements, organising trips to the Rum Story in Whitehaven, Wilberforce Museum, Hull, Sunderland Point, visiting Sambo's Grave, Liverpool history walk; the Atlantic Slave Museum. I have enjoyed trips to Lake District and Colwyn Bay Wales, and many more places of interest.
I am proud of our main event BLACK TO THE FUTURE, held in October at the Fulwood Methodist Church Fulwood, Preston."
Keith Dagger
"I have learnt a great deal about Black History since I met up with Clinton, and I have enjoyed being part of it.
I got to know about Black History through Gateway. But somebody mentioned about the Black History Group and so I joined, I enjoy going out and taking photographs with Clinton. 
I would like more people to get involved and listen to their stories, to hear what it was like for them and where they came from.
The best thing of joining the Preston Black History Group, has been getting to know the committee of the Black History Group, and getting more information and getting to know the people at the AGM.  And getting the stories and history about Black History. And it gets very, very interesting. "
Margaret Singleton
"I have learnt about the history and how they treated the slaves, how the slaves escaped and made a new life.
I enjoyed the trip I went on to see Sambo's Grave and the female servant, how she was treated by the house owners, and also the love of the residents at Sunderland Point to Sambo.
There needs to be more stories and history from Black Lives Matter. I think because of what has come out so far they have a stronger identity.
It is important to learn about how Black People have been treated throughout history.
I would like to continue learning and seeing their history unfold, like the trip I went on, one member actually knew two of the Miners."
Bernie Velvick
"I've learned so much hidden history – stories and people who have been quietly turning the tables.
I am glad I've been working with Preston Black History Group to change the stories and redress the balance.
The group offers a sense of fairness, being a member gives me a sense of belonging to something greater than myself.
Looking back on how far we have come together, babies who have become young adults, elders who have left us but richer for having known them.
There needs to be More – just more! More connections, people and impact.
Growing my knowledge and understanding of the Eurocentric nature of my education has changed me and has given me ways to talk about difficult issues.
Family, friends, trust, working together, common goals, support."
Bernie Velvick – Artist
Joseph Barrow – Burgess Jay Barrow, Poet
Download Wisdom Shared Trail Map
Find out more about Preston Black History Group
Project curator Kerry Tenbey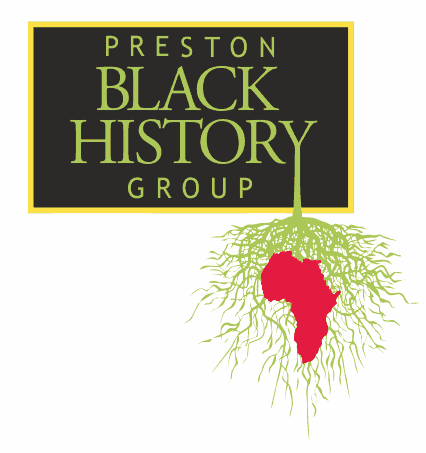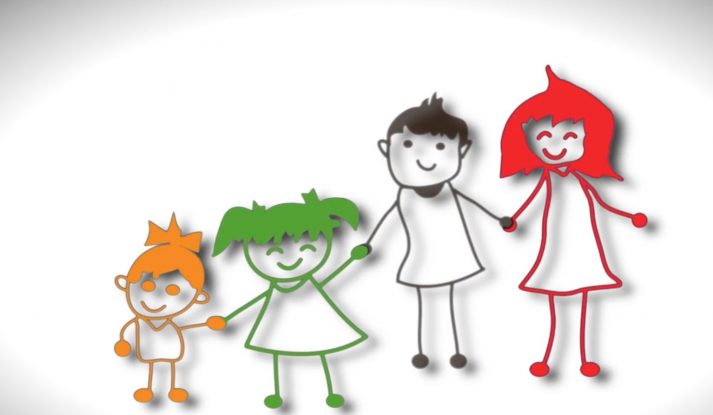 Preston City of Sanctuary
Hear the experiences of children and young people from refugee and asylum seeking families, through the pandemic.
Read more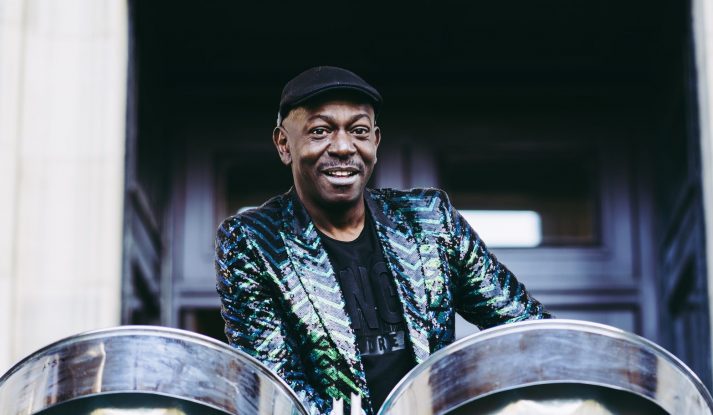 Introducing Silver Afro TV!
Find out why music is so important to the Dominica and Friends group and what their hopes are for the future of the Harris.
Discover