Preston Awakens| Visual Arts Exhibition
Visual arts exhibition celebrating creating in Preston
21st June – 1 September 2021
Preston Awakens| Visual Arts Exhibition
Part of the Preston Live Arts Festival that took place in June 2021 the Visual Arts exhibition run has been extended to give more opportunity for visitors to the Harris enjoy work local artists created for the festival.
Best of all you do not need a ticket to visit. All of the visual arts installations are on the Ground Floor so you only need to test and trace and then explore!
Harris Rotunda
Beth Wise
Stretch
@bethwise_art
Beth's work looks at repetition, the passage of time and manipulating material properties. This work expands on the process of making that she has been exploring over the last few years, where Beth use a photocopier to create layered pieces of art. By working in this way she is able to 'paint' with the line of light from the scanner to create intricate pieces that capture texture delicately. Beth often use foam within her work. She is interested in the material properties of soft objects that can be distorted and exhibited in different ways. The digital element of her practice exists alongside the physical as she aims to find ways of bridging the gap between flat and sculptural imagery.
Julia Preston
@sulikoulart
Julia was inspired to create this map-like representation of the Preston area as she has always been fascinated by cartography and for several years has done a sport called orienteering (basically navigation while running/walking). In this piece she has incorporated small sections of a vintage linen map, the Lancashire Rose motif and intricate designs based on folk art and mehndi patterns. Julia really likes the 'exotic' effect of copper and black together and thinks this has been one of the most enjoyable artwork pieces she has created to date.
Meera Panchal
This is a series of three highly detailed A5 acrylic paintings depicting some of Preston's great architecture. Depictions include: Miller Arcade, Primrose Mill and The Harris.
Chantal Oakes
Chantal is a Preston-based artist whose practice focusses on social research and engagement.Through the coronavirus pandemic, she took daily walks around Ashton Park for health and well-being. While the green space is not pristine, once being the grounds of a large house, a farm and then reserved for sports, it has never been built on, and is therefore home to pockets of old trees, settled wildlife, and native flora and fauna.
Talking to members of the Friends of Ashton Park and the Council's park ranger, the conversations and field recordings resulted in video works that explored local involvement in the maintenance and enhancement of the landscape, and wondered what the place for art is in this green space.
The park though, without the background noises of traffic, also revealed its own particular expression and – perhaps more importantly – disclosed the sound of its life, awake and present.
Iain H Williams
2+1=3 (my domain) 
@iain-h-williams

Iain explores the abstract image and mark-making within an expressionistic form creating his own bold visual language and motifs, referencing urban links and contemporary imagery whilst setting his own style.
Each painting is representative of his ongoing style embodying a strong abstract method incorporating staining, charcoal/pencil, paint and spray paint.  These elements combined mimicking the signature reference of explored elements and walls within the urban environment.
In this particular commission, attention has been paid to his own photographic images of random marks and wall surfaces in and around his hometown of Preston in creating a direct link to his place of origin and formative years.
Artworks have been exhibited at the Manchester Art Fair, The Other Fair with SaatchiArt, amongst others and purchased for domestic & corporate collections, both nationally and internationally. Iain is a regular contributor to the Harris Open Exhibition.
Kate Eggleston-Wirtz
It's Time Proud Preston
@eggwirtz
This artwork represents Preston, its history and a time of awakening.
1179: The year Preston received status of  market town.
Ship Steering Wheel: Steering into the future, The Docks and the River Ribble
Preston Coat of Arms: The Lamb of St. Wilfrid, Patron Saint of Preston. PP means Princeps Pacis (Prince of Peace) or Proud Preston City Council
Adverts: St Vincent's Home Bazaar Gazette, November 1909.
Map, Historic buildings/locations: Stability to Preston's community as one moves through an ever-changing world.
Train Tickets: Railway Station, movement in/out of the city.
Shuttle, Bobbins, Cogs: Textiles and Industry. Preston has produced textiles since the mid-13th century. The first mill was launched in 1777.
Mirror: The heart of Preston is you. See yourself in its story.
Kate is an American multi-disciplinary artist who has live in the North West of England for over 20 years. She specialises in storytelling 3D assemblage art often focusing on heritage and issue-based themes using place and identity as a foundation.
Our Place
Adrianna Krzoska
Memories yet to be Made
Adrianna's work is a multimedia projection mapping installation focusing on the most charming, powerful, and peaceful spaces in Preston. The work sheds light on items we have abandoned and gained during the pandemic, on a very local scale.
Combining the faded shapes of these obsolete objects with new, bright imagery of the city creates contrast and in turn, entertains the eye and the mind.
Adrianna specialises in Projection Mapping and collage approaches to art. Working with cinematography techniques, animation, and new technology she is inspired by the place and moment where complex and simple things meet.
 Hannah Browne
Hive
@onedumrib

Hive is an organic mechanism built to hold nodes of potential growth where they land, some nestled in more nurturing positions than others. To mould our environment is one of the characteristics that makes us human. We invent new ways of changing the world around us to better ourselves and our community. Social engineering has existed for at least as long as the economy and the two hold influence over one another. To make the decision to starve one area while overindulging another, takes power.
The denial of a truth a person knows through the fibres of their flesh is unhinging and dysphoric. In isolation this can overwhelm the mind, this environment is a connected network of shared experience through individual consciousness. A mutual understanding feeds and nourishes the self through socialisation and community. Being around like minded people gives a sense of relief, not having to justify a position or explain in intricate detail a trauma only to be met with disbelief or dismissal. Empathy gives the gift of time and energy and is empowering.
Please bare in mind that this piece is made of latex and also contains gluten. Please be careful if you have severe latex or gluten allergies.
20 – 23 Fishergate – Former BHS
Garry Cook
Face of Preston
@gazcook
Preston has one of the most diverse communities in the country – approximately one in five people who live in the city are black or ethnic minority.
This project celebrates that diversity through photography – with these two-metre high face portraits displayed outdoors on the street.
Garry photographed dozens of Preston people at various locations across the city.
Although it is impossible to capture the diversity of the city in four images, these graphically detailed face portraits have been reproduced and installed here in order to grab your attention – to make you stop and stare, hopefully make you smile and ultimately feel proud of the people who bring this city to life.
Please take a photo or selfie with these images and use the hashtag #FaceofPreston
Part of the Preston Live Arts Festival 2021 which took place in June celebrating Preston through dance, singing, writing, acting and creating.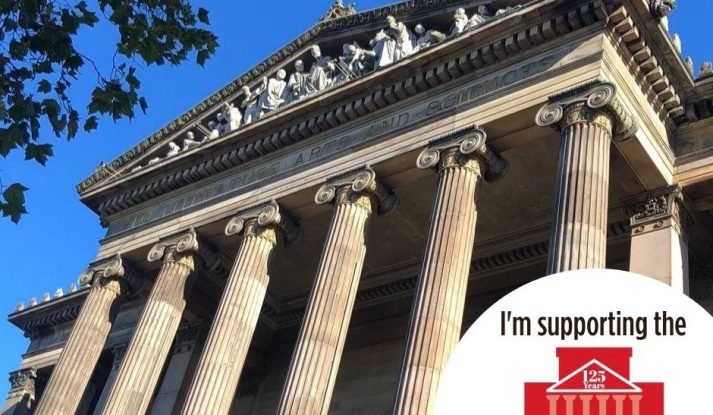 Eric Knowles and Lubaina Himid back charity campaign.
A donation from you today will support local people, including those most in need, by helping to create #HarrisYourPlace for everyone.
FIND OUT MORE