Laura Knight: A Panoramic View
Four Laura Knight paintings from the Harris Fine Art collection go on loan…
Description
Laura Knight: A Panoramic View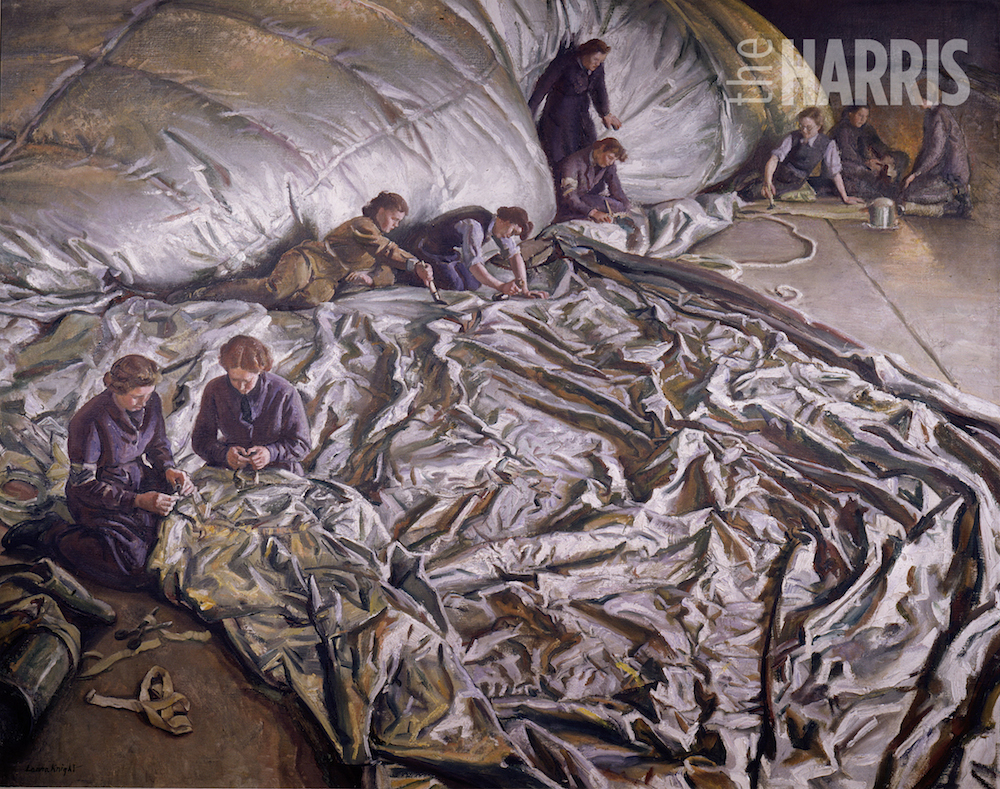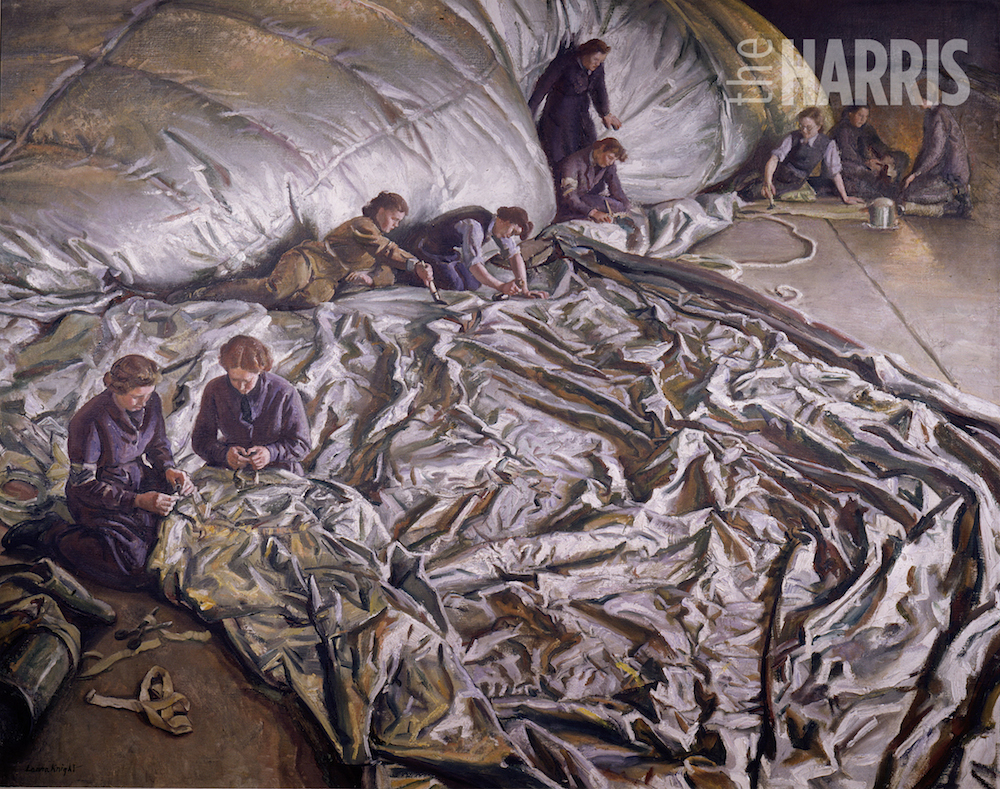 ---
Aerial Bodies, 2022:Lily Ford
"This film examines the moment when women operated barrage balloons during the Second World War. Ever since I watched a Pathé newsreel passing judgement on the bodies of servicewomen on balloon sites, I have been interested in how both the balloons and their operators were represented as strange objects. I made it for the MK Gallery and Paul Mellon Centre conference on the painter Laura Knight. Thanks to historian Peter Garwood for his help."
---
Laura Knight: A Panoramic View
Four Laura Knight paintings from the Harris Fine Art collection go on loan
A major exhibition at the MK Gallery, Milton Keynes celebrates one of the most popular English artists of the twentieth century, a pioneering painter of performers, war and marginalised communities with a long and successful career that saw her break conventions and achieve many first for female artists.
Laura Knight: A Panoramic View presents an in-depth look at Knight's career, bringing together over 160 works from public and private collections, including iconic works and rarely seen paintings and graphic works as well as designs for ceramics, jewellery and costume.
This highly anticipated exhibition surveys Knight's career spanning almost a century – from her fascination with the backstage world of ballet and theatre and portraits of people's every day lives, to depictions of marginalised communities and racial segregation in America. Powerful commissions created as an official war artists during the Second World War will also be on display.
A rare opportunity to see the largest exhibition of Dame Laura Knight in over 50 years at MK Gallery.
Paintings on loan from the Harris collection include Susie and the Wash Basin, A Musical Clown and In For Repairs.
Image: In for Repairs
Laura Knight (1877–1970) Photo credit: Bridgeman Images
A conference linked to the exhibition will present new research on Knight's career and will take place on Friday 28 January.
Online tickets available.