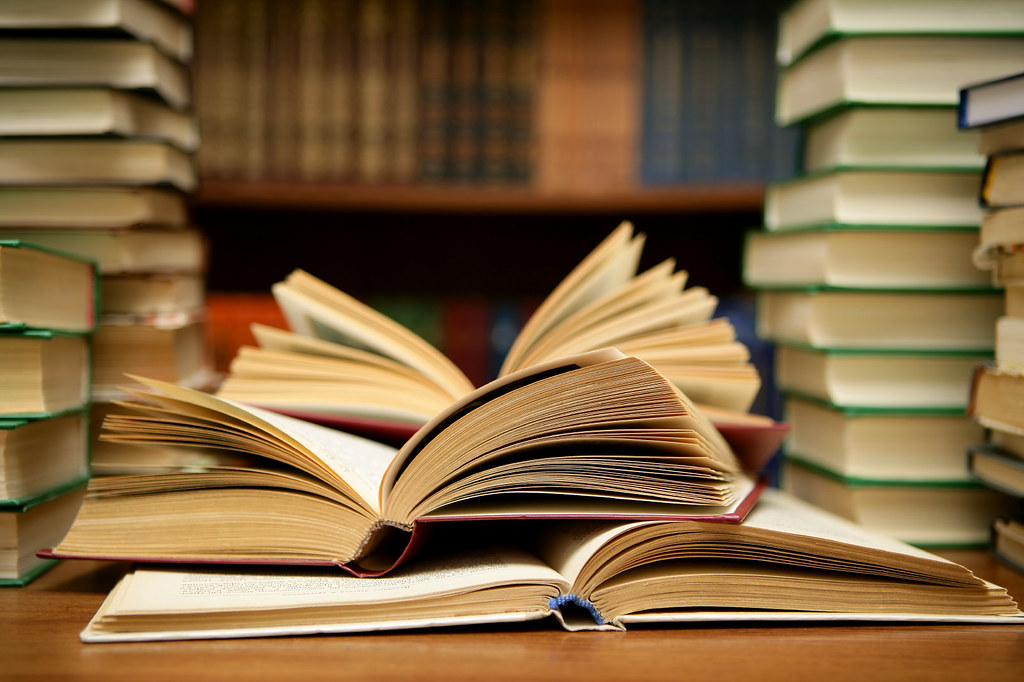 Six of The Best Staff Picks
Six of The Best – Staff Picks
You can still borrow books using the Six of The Best Service. Harris Staff share six books they love to help give you some ideas. 
With the Six of The Best service, you can arrange the collection of a bag of up to six books at the main entrance of the Harris. Library staff will select the books for you but you will be able to specify what genres/ authors you would like. To help give you some ideas Harris Staff are sharing some of the books they love.
Deborah's Six 
A Room With A View – E.M. Forster 
Down Among The Women – Fay Weldon 
Murder On The Orient Express – Agatha Christie 
House of Glass – Susan Fletcher 
The Valley of Amazement – Amy Tan 
The Catcher In The Rye – J.D. Salinger 
The books I've chosen represent something of a timeline showing my love of books. I first read The Catcher in the Rye when I was 18 and Fay Weldon's Down among the Women when I was in my early twenties. I borrowed both from the Harris and I have been a member here since I was a little girl.
A friend then introduced me to the work of Amy Tan and I loved all of her books: The Valley Of Amazement is one of her more contemporary novels. Like many others I was so enchanted with the film version of A Room with a View that I had to read the novel.
The original novel does differ from the film and is both beautiful and poignant. Susan Fletcher is a recent discovery and The House of Glass is one of her latest books. Finally, I have chosen Murder on the Orient Express. I have just started the Poirot novels in honour of my Dad as Agatha Christie was his favourite author and he was the person who encouraged my love of reading.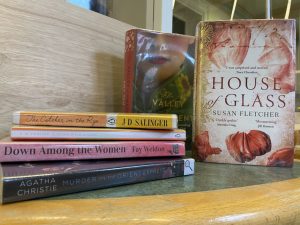 Izzy's Six 
Pippi Longstocking – Astrid Lindgren 
Pride and Prejudice – Jane Austen 
Holes – Louis Sachar 
The Taming of The Queen – Philippa Gregory 
Six Dinner Sid – Inga Moore 
How Baking Works – James Morton 
The books I have chosen reflect my love of reading from childhood to adulthood. 'Six Dinner Sid' was a book I adored as a child, and still do. The light-hearted, childish and innocent Pippi Longstocking stories remind me of a time as a child when I would play outside into the late evenings and make up silly games and stories.
Holes, by Louis Sachar, was a firm favourite of mine as a teenager and remains one to this day. I picked 'How Baking Works' namely because James Morton, the author, was my favourite to win his series of The Great British Bake Off due to his incredible technical baking knowledge. His book displays his precise scientific baking techniques but unfortunately not his lovely Scottish accent – maybe I should give the audiobook a try!
My final choice is more reflective of my typical reading habits as an adult – historical fiction is my all time favourite and Philippa Gregory is the quintessential author for this genre. Every one of her books is atmospheric and engaging, but the one I enjoy most is 'The White Queen' for its opulent rags-to-riches theme.