VE Day: 75th Anniversary Celebration
Head on down to the Harris as we celebrate the 75th anniversary of Victory in Europe Day.
VE Day: 75th Anniversary Celebration 🇬🇧
Celebrate the 75th anniversary of Victory in Europe Day​ – the end of the Second World War in Europe – when Allied forces accepted the unconditional surrender of Nazi Germany's armed forces.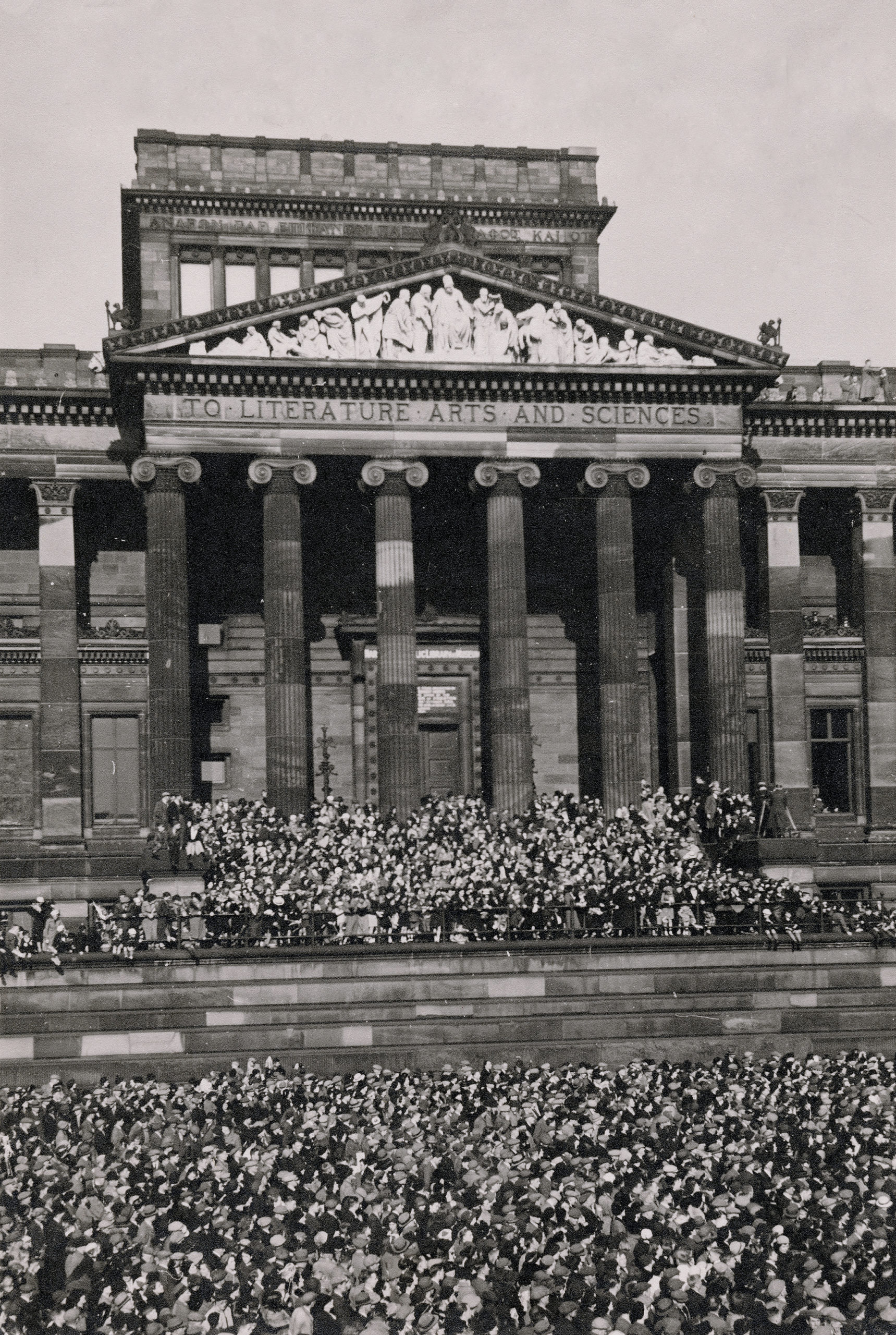 VE Day events across the city may have been cancelled, but there are still plenty of celebrations and activities that you can join from home.
"VE Day 1945: Join the North West as it celebrates VE Day in 1945 after 6 years of hardship."
This video has no spoken words, only songs from the era being played in the background.
VE Day 1945 from NWfilmarchive on Vimeo.
Fashion on the Ration
We're pleased to present a brand new video on wartime fashions by Karen Harvey of Reinvintaged. Karen is a dressmaker who specialises in vintage style recreations using original or reprint vintage patterns. She will give us an exclusive 'behind the scenes' look at how she creates her stunning 1930s and 1940s outfits along with a fascinating glimpse into the events that influenced the distinctive styles of the wartime era.
At Home
Preston City Council has pulled together a selection of super activities so that you can have your very own 'stay at home street party'. As if that isn't enough, why not take a look at the Virtual VE Day hosted by Preston-based vintage singer and student Hattie Bee? There's a jam-packed programme of history, fashion, music and entertainment starting at 9:25am.
Across the UK, people will be taking part in the following collective moments of commemoration and celebration:
The Day's Events
11am: Two minutes silence to remember the sacrifices of the wartime generation.
3pm: The Nation's Toast
Pause your bank holiday fun to raise a glass, cup or mug in celebration, remembrance and gratitude. "To those who gave so much, we thank you."
Churchill's Speech and address from the Prime Minister
The perfect follow up to the Nation's Toast will be Churchill's famous speech that declared the end of war in Europe. The speech will be broadcast live on the BBC, just as it was in 1945.
9pm: Queen's Speech
Her Majesty The Queen will send a message to the nation at the exact moment her father, King George VI, gave a radio address in 1945.
9:15pm: We'll Meet Again singalong
Following the Queen's speech, the nation will be encouraged to open their front doors and join in a national moment of celebration by singing along to Dame Vera Lynn's wartime classic 'We'll Meet Again'. You can find the words to the song here.
A trip down memory lane
Do you have any memories of VE Day in Preston? If you would like to share any memories or old photos with us please do! You can tag us on social media or share them on our Facebook and Twitter pages.
Calling Blighty
Calling Blighty is a series of short films made in 1944-46 of individual servicemen and women in the Far East sending personal messages home to their family and friends. These poignant filmed messages were shown to invited audiences in local cinemas, bringing much laughter, and certainly a few tears.
Do you know any of these Preston servicemen? The North West Film Archive would love to find out more about these films, so if you:
belong to one of the families
know of someone who is connected, or
know something about the films or the original screening
Please contact the North West Film Archive by email or by calling 0161 247 3097.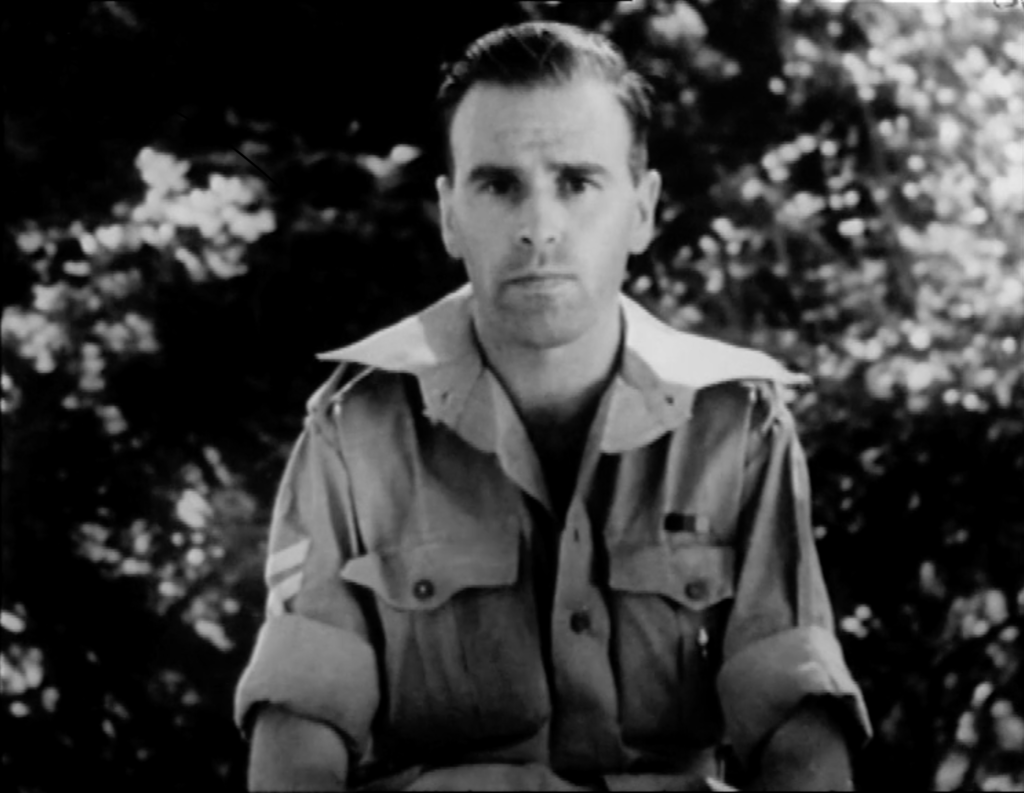 A Message home from Cpl A Hunter (RAF Ceylon) – from Longton 183 19Hunter from NWfilmarchive on Vimeo.
View the messages from the other Preston servicemen.
Did you know that wartime Prime Minister Winston Churchill visited the Harris?
Take a look at this fascinating silent piece of archive film footage showing the Prime Minister and wartime leader Winston Churchill receiving a rousing reception while addressing a crowd from the balcony of the Harris.
The Prime Minister, the Right Honourable Winston S. Churchill visits Fulwood and Preston, 27th June 1945 from NWfilmarchive on Vimeo.
Filmed shortly before the General Election, when Churchill's Conservatives were swept aside by a surprise Labour landslide, this is a glimpse of a war-weary Britain in the months between V.E. Day and V.J. Day.
Just think, when you next take a seat in the Heritage Reading Room, you may be sitting on Winston's chair!