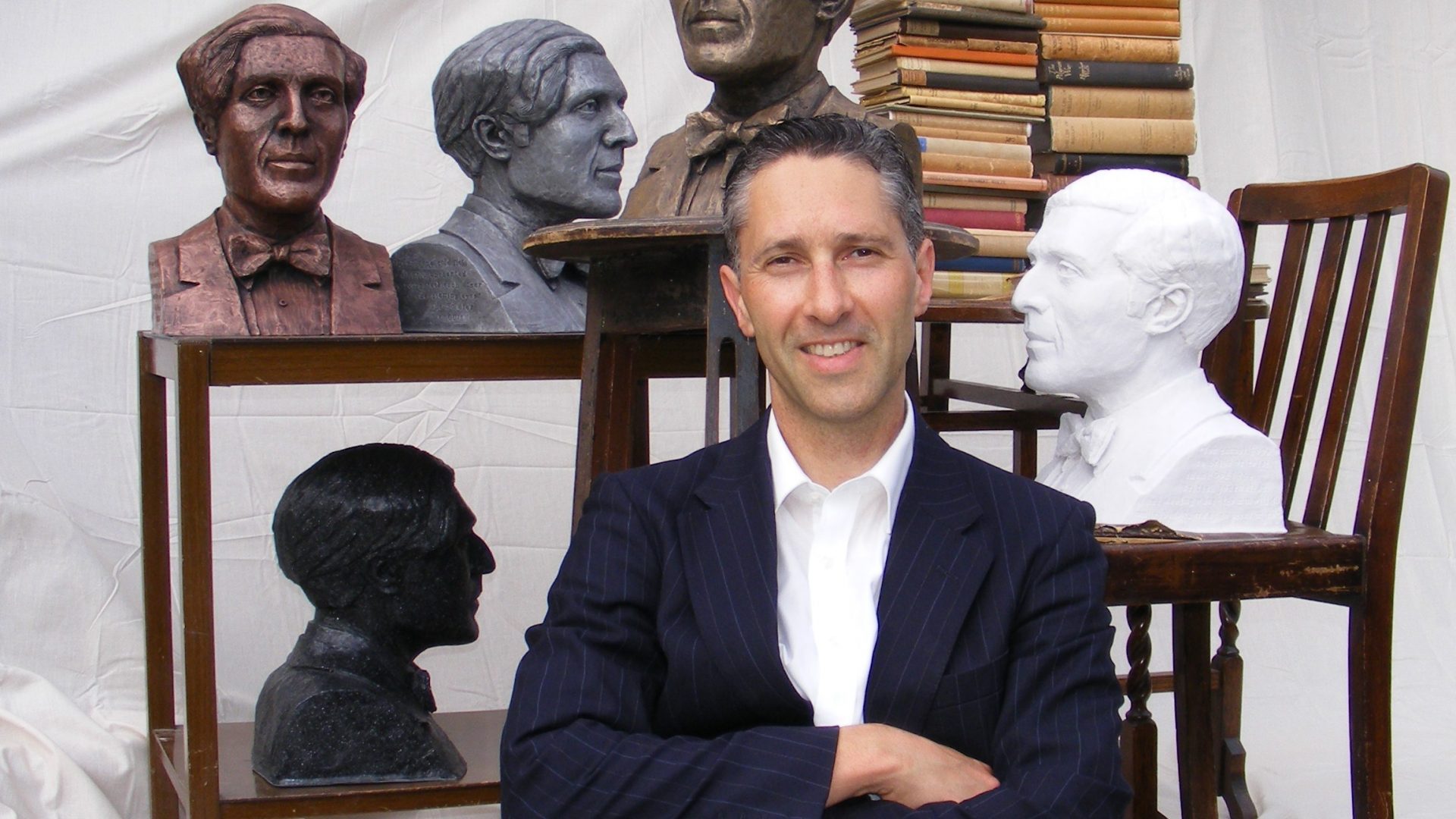 Preston's Second World War Stories
Anthony Padgett
Twelve people from the Preston area responded to a Harris call out for Second World War stories for the exhibition Art of the Second World War.  
This is Anthony's Second World War story for the project.
Wolfe (1885-1940), a once-famous poet and Whitehall civil servant in the inter-war years, was my great-great-uncle. I only know him through his books, and the letters and photos left to my parents by his daughter, Ann.
I made a sculpture of Humbert which now resides in the gardens of Eccleston Square in London, where he lived. He worked close by at the Ministry of Labour, and, in 1938, he was the editor of the National Service Handbook. A guide telling people how they could serve their country during the Second World War, it was distributed to every household in the UK. He joked, at an after dinner speech, that he was "the only living author whose first edition had run to twenty million copies".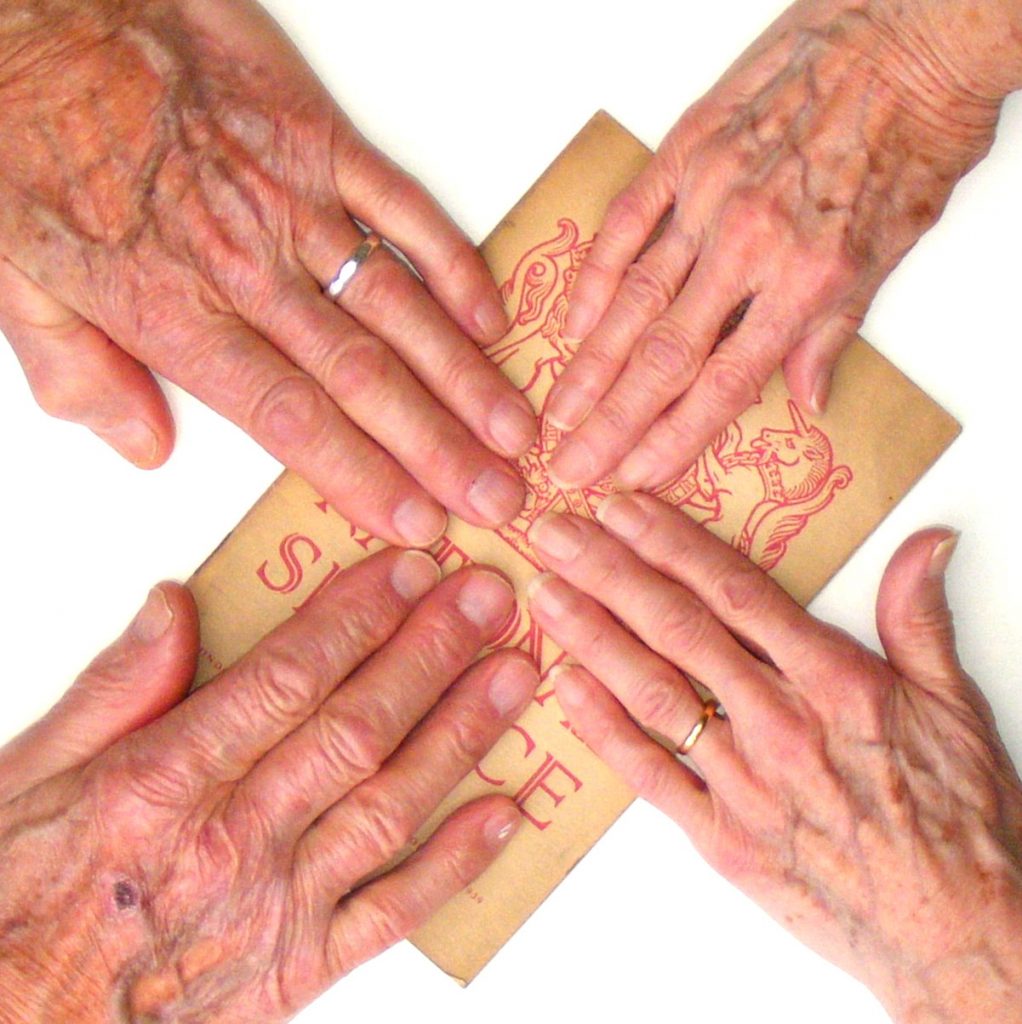 Photograph © Anthony Padgett, National Service Handbook held by my mum and dad