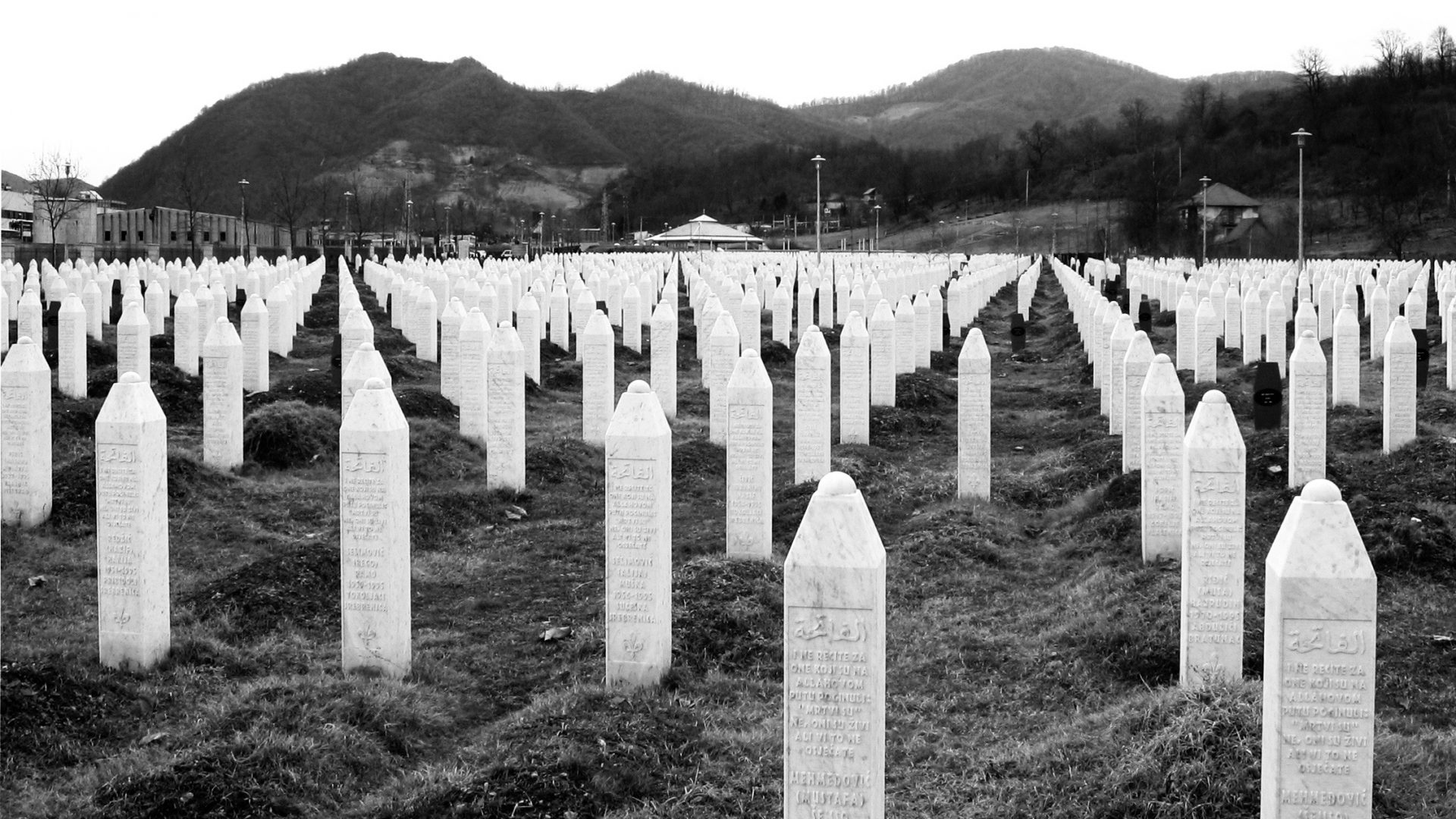 Remembering Srebrenica 25 years later
Remembering Srebrenica 25 years later
July 2020 marks the 25th anniversary of the Srebrenica Massacre. A genocide that took the lives of over 8000 Bosnian men and boys in July 1995. This act was undertaken by the Serb army on UN protected ground, as part of an ethnic cleansing operation. On 11th July each year, a memorial is held to remember those who lost their lives.
Councillor Nweeda Khan, Cabinet Member for Communities and Social Justice, shares with us her experience of visiting Srebrenica and the surrounding areas in 2019.
A moving visit to Srebrenica
By Councillor Nweeda Khan
Prior to my visit to Bosnia, my knowledge and understanding of the events that took place there 25 years ago was almost non-existent and mainly formed from memories of TV news images at the time. All I knew like many others was that a genocide ethnic cleansing had taken place and Muslims were killed because of their faith.
I had no idea that 8,372 innocent men and boys were killed or of the events leading to this catastrophe.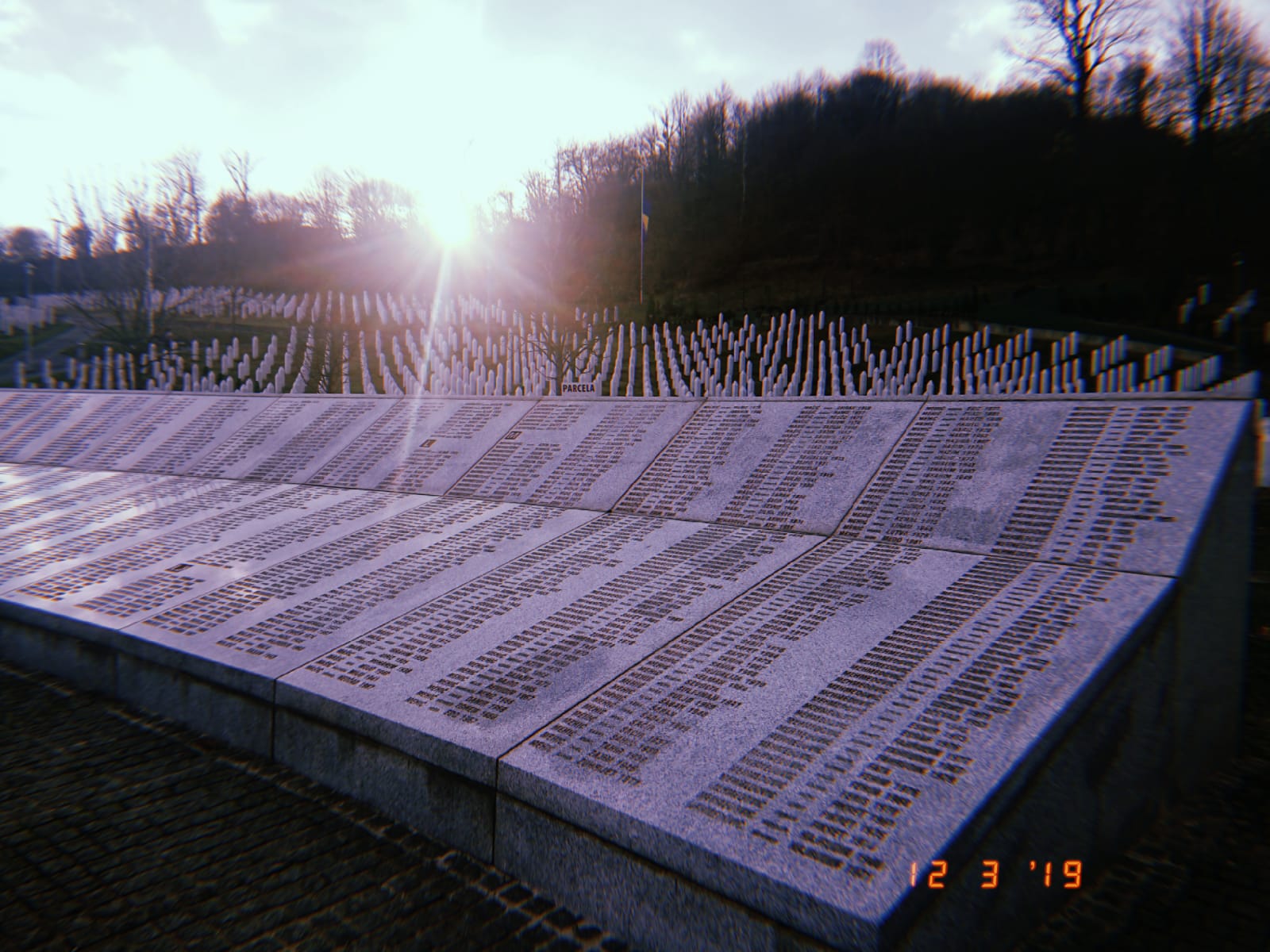 The organisation Remembering Srebrenica is a charitable initiative that works by bringing communities together through organising commemoration events here in the UK. Their vision is a society free from hatred. They also take people on educational visit programmes to learn about what happened and lessons from Srebrenica and the survivors of the genocide, to build safer, stronger communities in the UK.

My visit was with other Councillors and people from varying backgrounds, all with the common aim of learning and raising awareness of human rights violations. In the world today, our obligation is to do everything we can to prevent war and confrontation.
My first expression and feeling of Sarajevo, the capital of Bosnia and Herzegovina, was a feeling of hollowness and emptiness. It was bleak, with many buildings left scarred and damaged by constant bullet and mortar fire; traits of the siege that took place.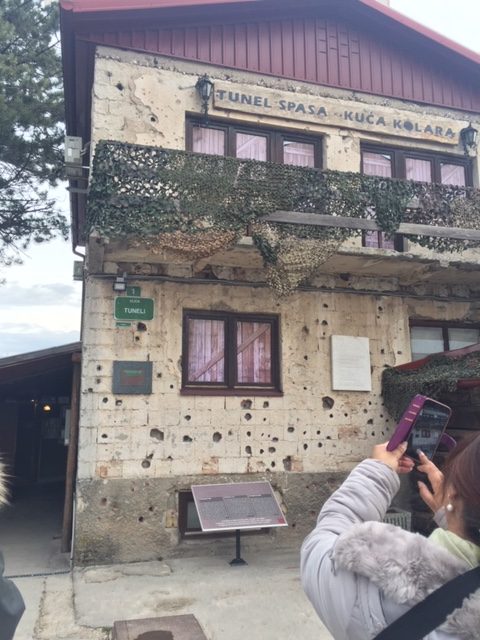 This is a city and a country now rebuilding itself. What was significant was the aged population who were working to support their families. Having lost their younger generation of men and boys to the genocide, they are left with mostly older women.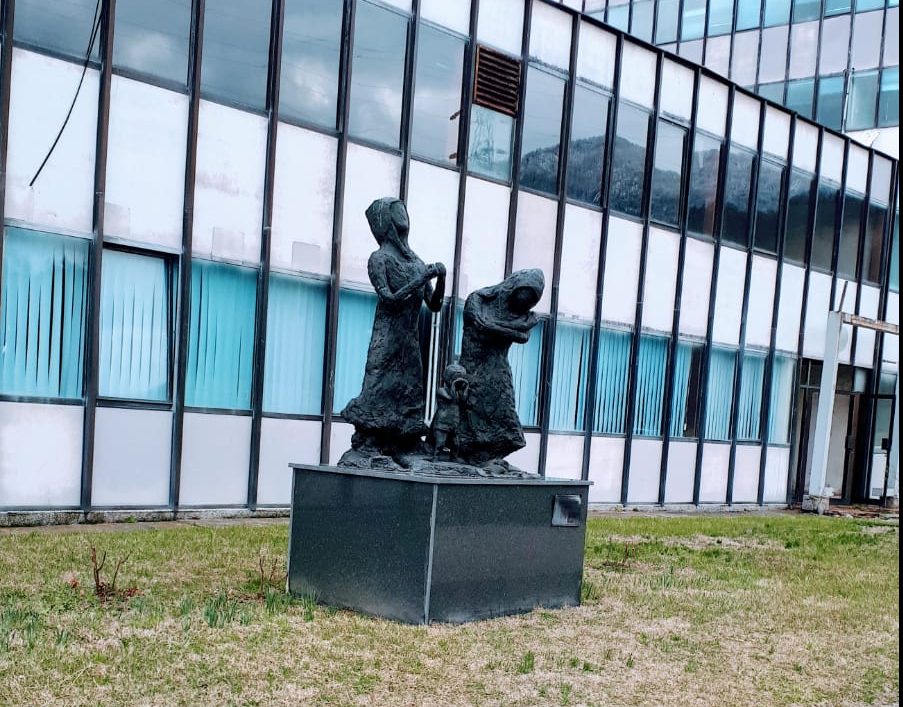 The landscape is so beautiful and the people very humble, generous and most of all brave and courageous. They rely mostly on tourism to boost and grow their economy now which makes me think what devastating effects the current Covid-19 pandemic will be having.
It was surprising and heart-warming to see and learn that Sarajevo was a multi faith/ethnic city with places of worship only 500 meters away from each other. There are mosques, churches, synagogues and this demonstrated that irrelevant of your faith they were one community who supported and helped each other. The division of hate then sadly destroyed this human connection.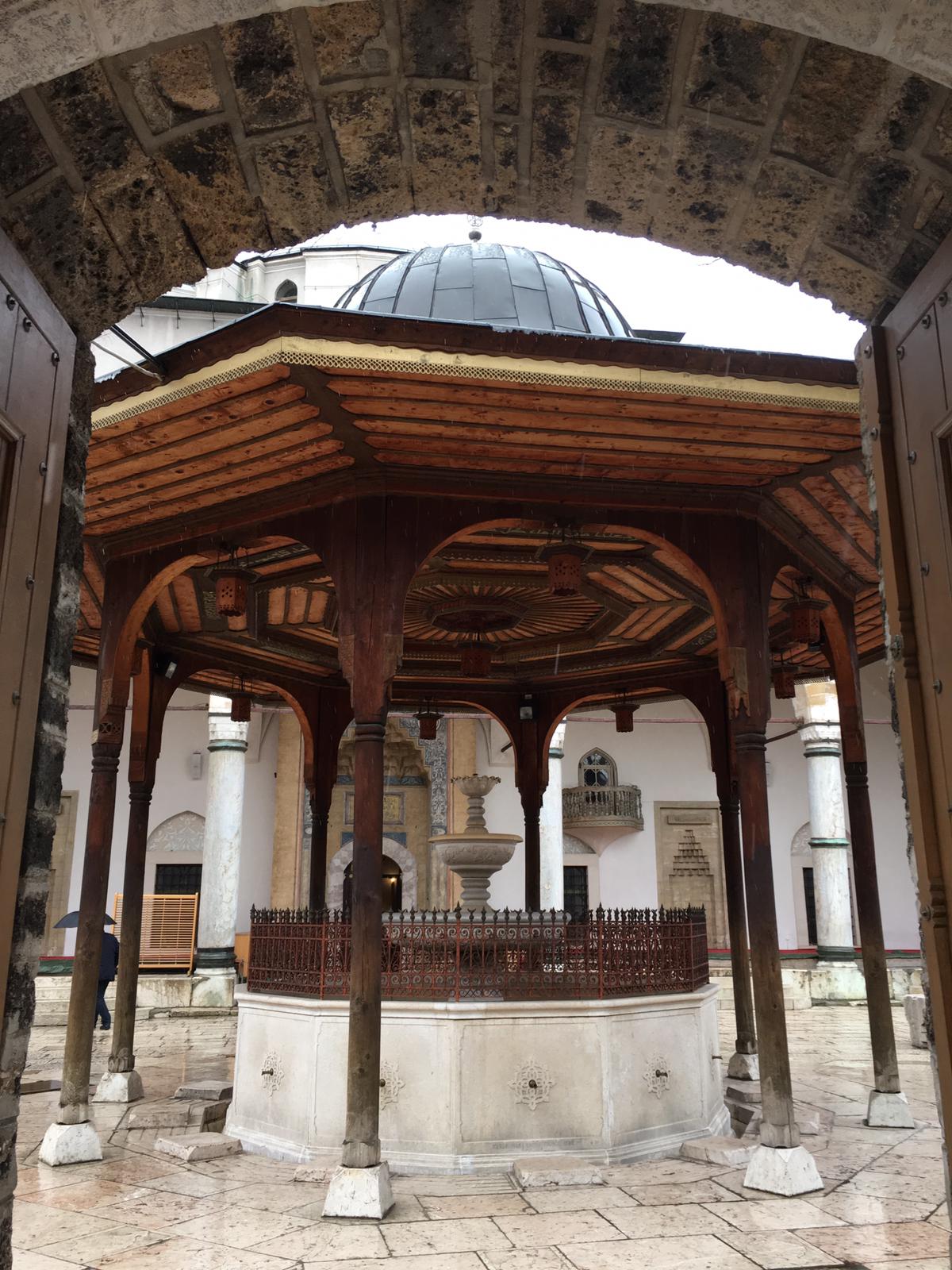 Talking to survivors, I was overwhelmed by their harrowing experiences, yet they demonstrated such courage and hope to survive.
"It is said that there are five stages of grief: denial, anger, bargaining, depression, and acceptance. For some women in Bosnia, the stages are on loop. For every time a woman thinks she has buried the remains of her husband or her son, another piece of him resurfaces, and she must relive the anguish all over again."
One of the most heart-wrenching and horrific facts was how the ethnic cleansing was orchestrated. Non-Serbs had to identify themselves by wearing white armbands and hanging white bedsheets from their windows. Further to this, the women and girls were separated and raped, systematic torture taking place.
Places we visited included:
Tunnel of Hope
The only route in and out of Sarajevo was over the runway at the UN controlled airport, which was vulnerable to Bosnian Serb snipers. In March 1993, during the Siege of Sarajevo, the Bosnian army started building a tunnel to connect Sarajevo to the free territory. This became the only route in and out of Sarajevo; a symbol of hope for struggling Sarajevans, bringing supplies into the city and the possibility of escape for those trapped within. Seeing this was a saddening reminder of the reality that they had to endure.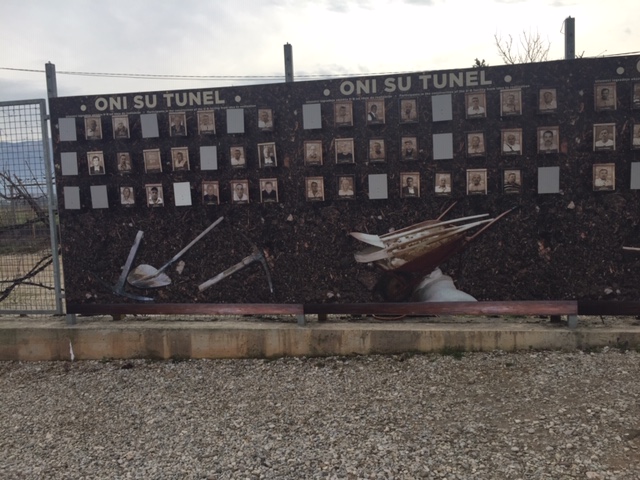 The Children's Museum
Reading through the stories of children's experiences of loss and grief was unimaginable and continued to fill me with emotion.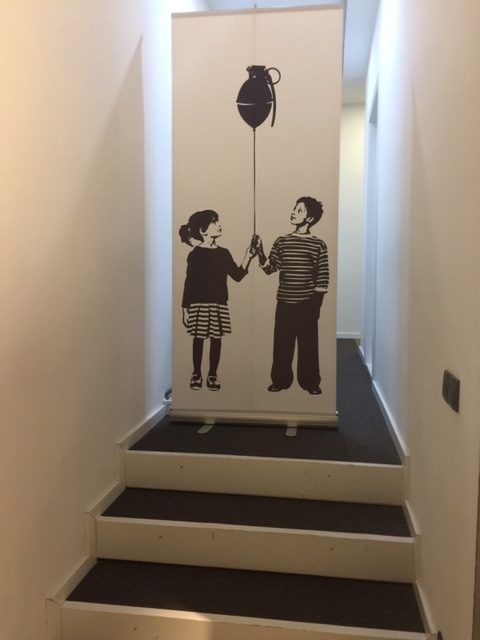 International Commission on Missing persons (ICMP) offices in Potacari
This is where mass graves were exhumed and DNA identification of missing persons takes place. Bones and parts of the body that are exhumed are coded and bagged for examination and families can come to collect and bury, putting closure on their search.
UN Base Potocari now the Memorial Room
This was harrowing knowing that this was where men, women and children sought refuge, before being removed and separated by Bosnian Serb troops. The Dutch army were guarding and could not let another 25,000 in and closed the gates. People thought they were safe inside until the Dutch army told them to leave. Under the UN flag 5000 refugees were marched to the gate one by one where the Serbs took the men and boys to their death. It is now a memorial room and holds belongings of victims, information about the genocide and International Criminal Tribunal for the former Yugoslavia.
The whole journey and experience was very moving and emotional and one I will truly never forget. Upon returning home, I became a champion for the cause in the North West. In my role as Cabinet Member for Communities & Social Justice, I raise awareness of not only the genocide in Bosnia but also the effects on communities of racism, discrimination and hatred and how this can divide and cause unimaginable and long-lasting harm.
The lesson from Srebrenica is that no society is invulnerable to prejudice and intolerance. We must all remain vigilant against these forces and take positive action to build stronger, resilient communities. We will continue to work with representatives from Remembering Srebrenica, our local faith communities and Hate Crime Reduction group to commemorate all genocides through our annual Holocaust Memorial Day events and community discussion events.
---
Follow Councillor Nweeda Khan's work on Twitter
Read about Preston City Council's commitment to fairness, equality and diversity.
Download the Remembering Srebrenica – Virtual Commemoration pack
July 2020
Written by Councillor Nweeda Khan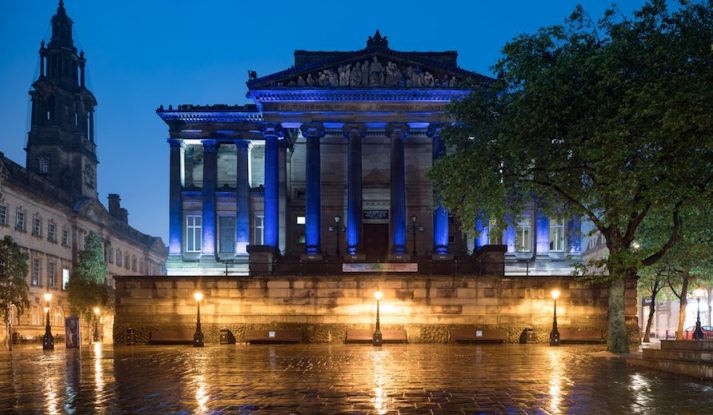 Ground Floor reopening
Read about how we will be welcoming back our visitors into the building.
Read more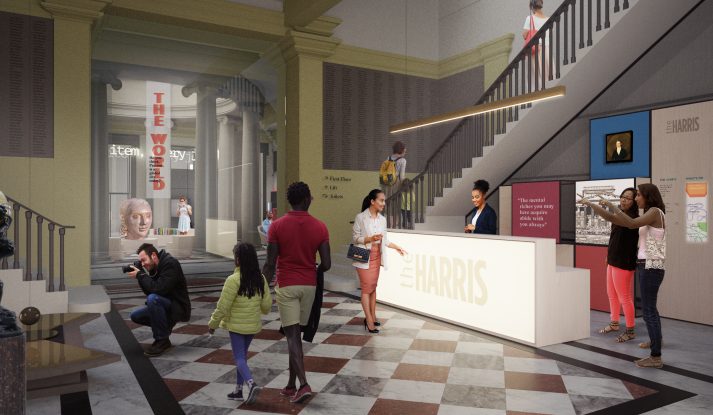 #HarrisYourPlace
We need to raise £25,000 from supporters like you to help make this one in 100 year opportunity happen.
Donate now