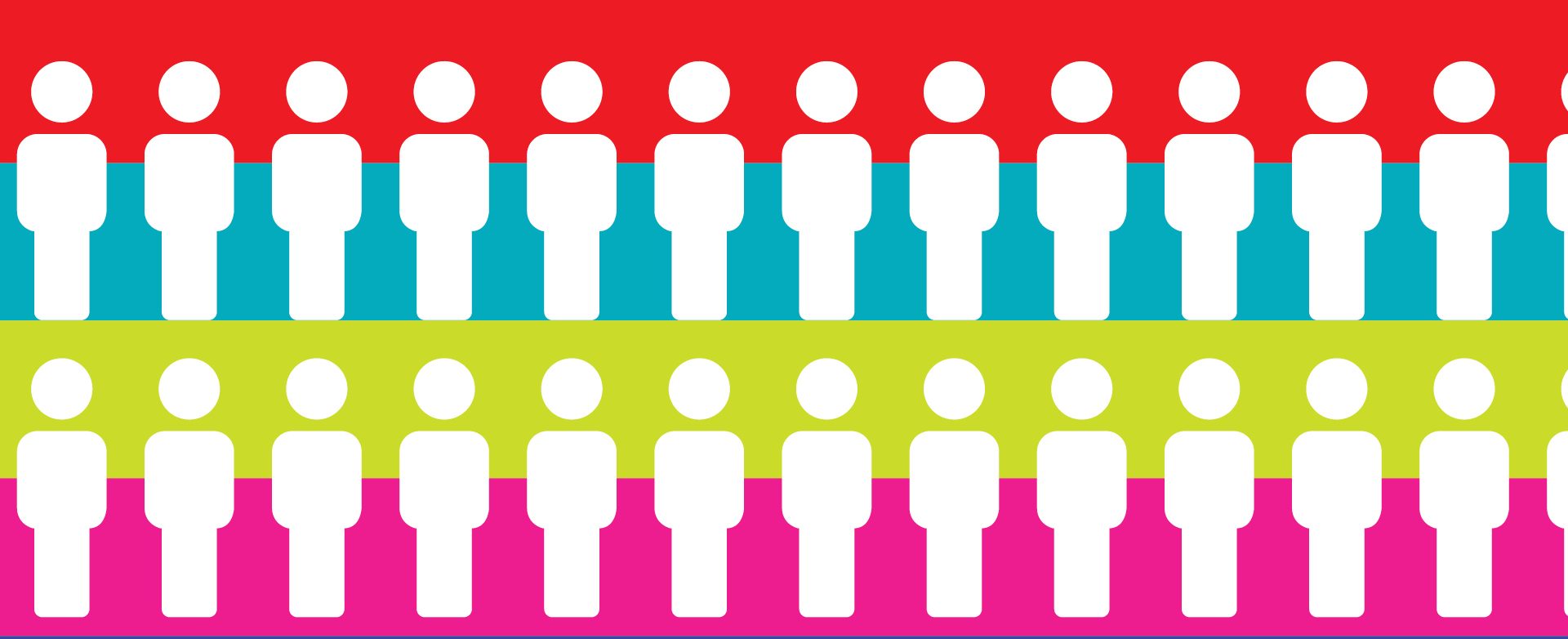 End of year reports:

2020 – 2021, 2019 – 2020, 2018 – 2019
We welcome thousands of visitors to the Harris every year. We are always looking at ways to improve. Take a look and see what we've achieved.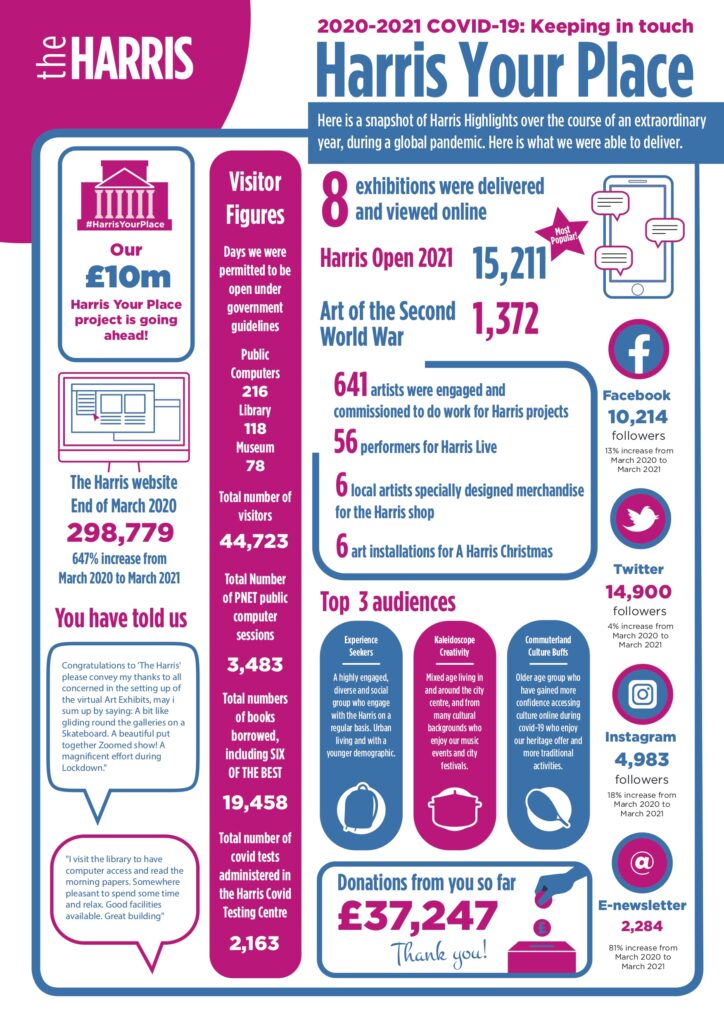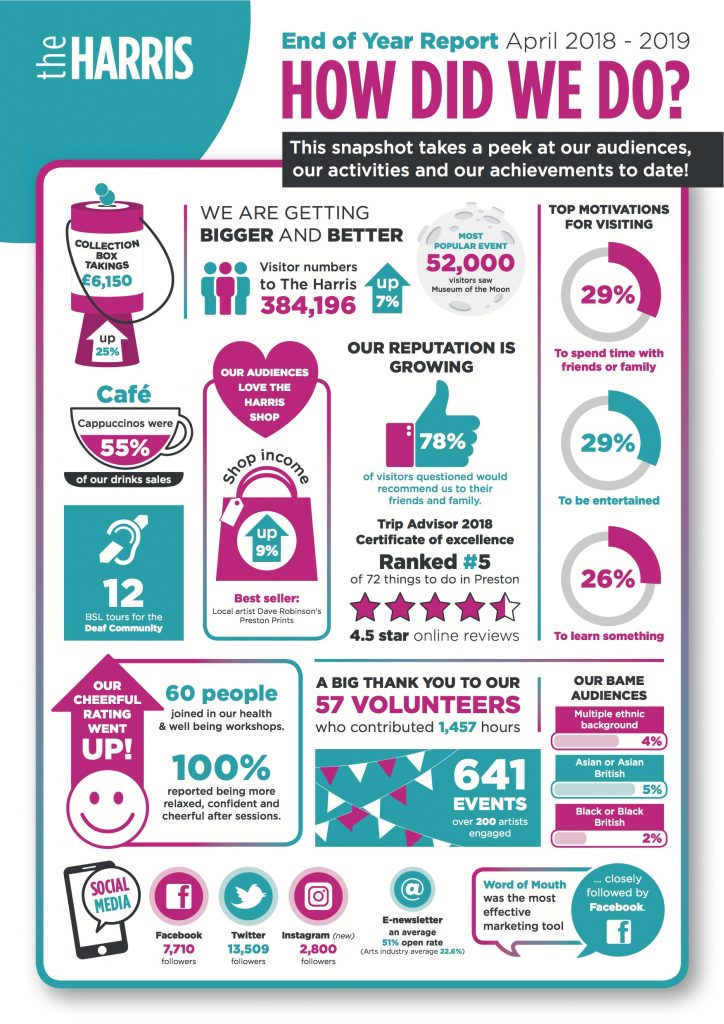 You can keep up to date with our activities by signing up to the Harris newsletter or by following us on social media.
June 2020
Written by The Harris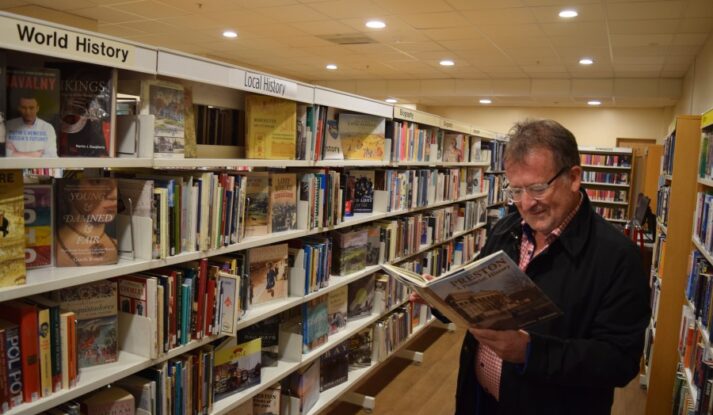 The Library has moved to its temporary new 'Home from Home' in the Guild Hall whilst the Harris Your Place project is in progress.
Visit the library