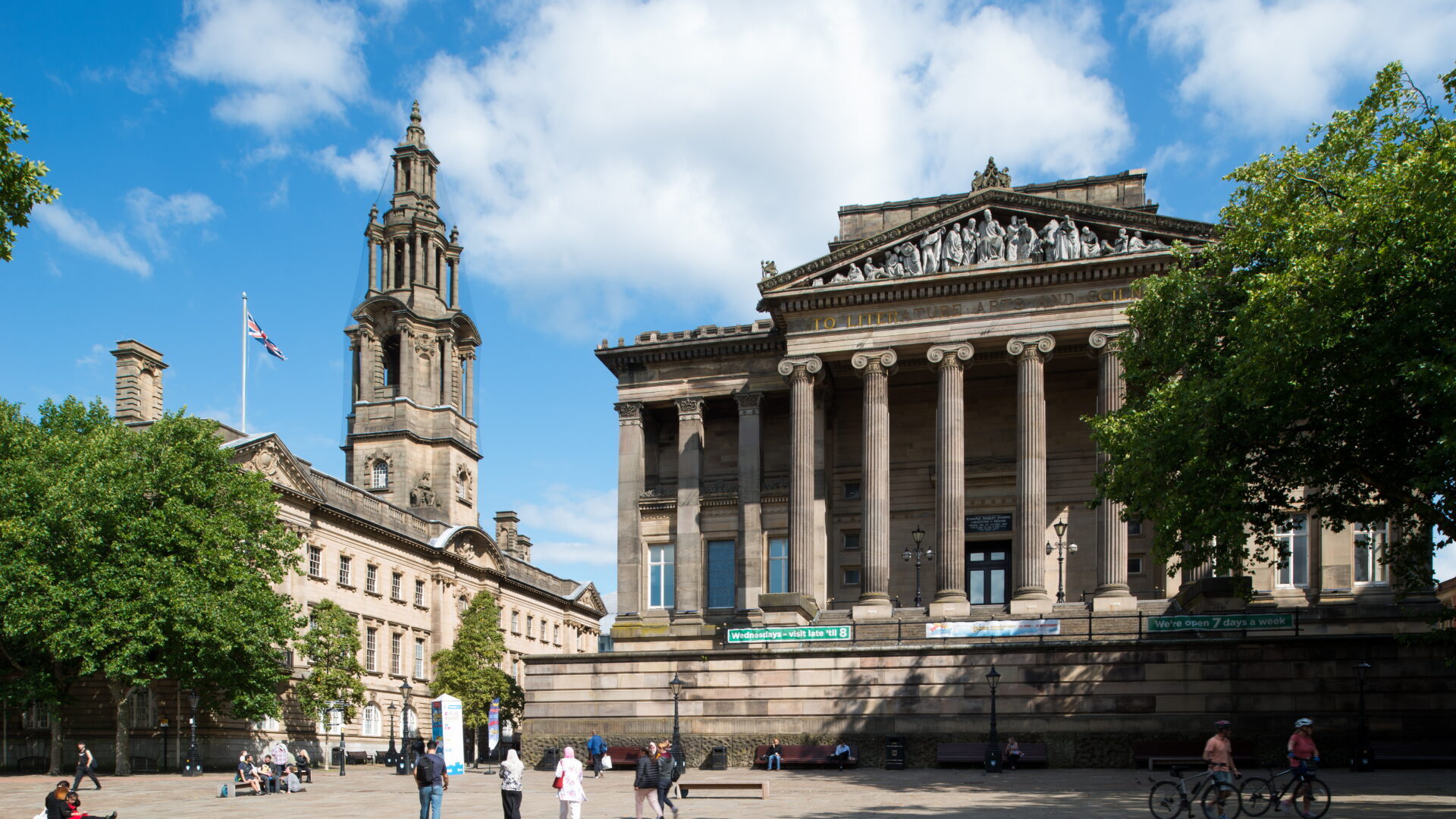 #HarrisYourPlace awarded £4.5m by The National Lottery Heritage Fund
Ambitious transformation of Preston's Harris to go ahead
The National Lottery Heritage Fund has approved critical £4.5m funding for £16 million #HarrisYourPlace project.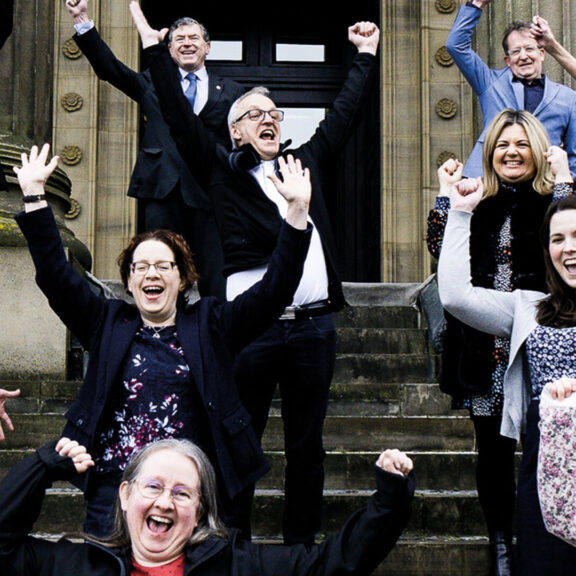 The scheme will make the Harris more welcoming, inclusive and boost the wider Preston economy.
Includes structural works and layout improvements to the Grade I-listed building.
Works will begin in autumn 2021 and are due for completion in 2025.
The ambitious plans to make the Harris Museum, Art Gallery & Library a world-class cultural attraction and community hub for the 21st century are to go ahead.  This is possible, because The National Lottery Heritage Fund has approved critical funding for the project, thanks to National Lottery players.
The National Lottery Heritage Fund is to provide the final £4.5m needed for the £10.02m #HarrisYourPlace scheme following a competitive bidding process.
The grant joins a further £3.6m already committed by Preston City Council; Lancashire County Council; the Preston, South Ribble and Lancashire City Deal; Arts Council England and the Friends of the Harris.
The scheme has been developed thanks to the input of local people, community groups, partners and Historic England via an in-depth consultation process.
A fundraising campaign, backed by Antiques Roadshow and Bargain Hunt star Eric Knowles and internationally-known artist and Turner Prize winner, Professor Lubaina Himid, has also seen local people generously donate to the cause.
#HarrisYourPlace will make the Grade I-listed Harris the UK's first blended museum, art gallery and library and make the building more accessible to welcome an additional 100,000 visitors per year.
Due to commence in autumn 2021, works will return the building to its original splendour and reveal some of the Harris' original architectural details which have previously been hidden.
Councillor Peter Kelly, cabinet member for culture and leisure services at Preston City Council, said: "We are enormously grateful to The National Lottery Heritage Fund for this fantastic support, which is the final piece of funding we need to make this exciting reimagining of the Harris a reality."
"This is wonderful news for the Harris and for Preston. It means we can bring to life the transformational plans that have been developed in partnership with expert advisors and local people, at the same time as giving the Harris the structural attention it so deserves.
"A huge number of people, from the city and county councils, partners, volunteers, community groups and many, many local people, have given incredible amounts of time and energy to make sure these plans are just right for our treasured Harris."
The transformation will allow more of the Harris' extensive collections, many of which are internationally significant, to be displayed. By blending the displays of textiles, sculpture, photography, historic books and digital art on similar themes in the same space, visitors will enjoy an immersive cultural and learning experience.
With newly-created spaces for children, young people and community groups, the scheme is set to encourage more visitors of all ages and backgrounds to discover the 127-year-old Harris, which already welcomes just under half a million visitors per year.
David Renwick, Area Director for the North, The National Lottery Heritage Fund, says: "It is fantastic news that thanks to the National Lottery players, we have been able to support the #HarrisYourPlace project in ensuring that these amazing collections are preserved and made more accessible for local communities and visitors to learn more about Preston's rich heritage.
"We know that heritage in the North can play a huge role in bringing people together and in turn boosting the local economy. The project team has worked hard to engage a wide range of different audiences and this project will open up opportunities for people of all communities to explore/celebrate the past and create stories for the future."
Councillor Peter Buckley, Lancashire County Council's cabinet member for community and cultural services, said: "The pandemic has shown just how important welcoming, safe, cultural and community spaces are, and #HarrisYourPlace will ensure that that this wonderful asset can be enjoyed for generations to come.
"With the fantastic support of all our funders, who include the generous people of Preston, Lancashire and beyond, we can ensure that the Harris continues to be a vibrant, thriving space for people to learn, explore, come together and feel very much welcome, whoever they are."
Physical changes to the building include important works to address long-standing leaks and damp which threaten the Harris' structure and collections.
Improvements will also see the Harris become more accessible for less able-bodied visitors, with the addition of a Changing Places facility and a new internal stairs and external stairs and helping visitors move more easily between floors and spaces. Accentuating an original entranceway on Lancaster Road will make the building more welcoming, encouraging more people to step inside and explore the Harris.
Preston City Council's Planning Committee unanimously approved the structural changes to the building in January. That decision was further ratified by the Secretary of State Digital, Culture, Media and Sport, the Rt Hon Oliver Dowden.
Greta Krypczyk-Oddy, chair of Friends of the Harris charity, says, "We are delighted that these once in a generation #HarrisYourPlace plans will now go ahead. Many of our members have made personal donations and our status as a charity has enabled us to raise significant funds towards it. We look forward to working with the Harris in the coming years to see #HarrisYourPlace realised."
The green light for funding from the National Lottery Heritage fund comes just a few weeks after Preston's bid for funding through the government's Towns Fund was also approved.
It means a suite of six regeneration projects around Preston City Centre will benefit from a cut of the £20.9m funding, including #HarrisYourPlace. Funds will also support renewal of the Harris Quarter: redeveloping publicly-owned buildings around the Harris for cultural and community use.
Works on the Harris are set to be completed in 2025. Whilst the Harris building itself will be closed for the works, the Harris team will continue their programme of community-based events and activities.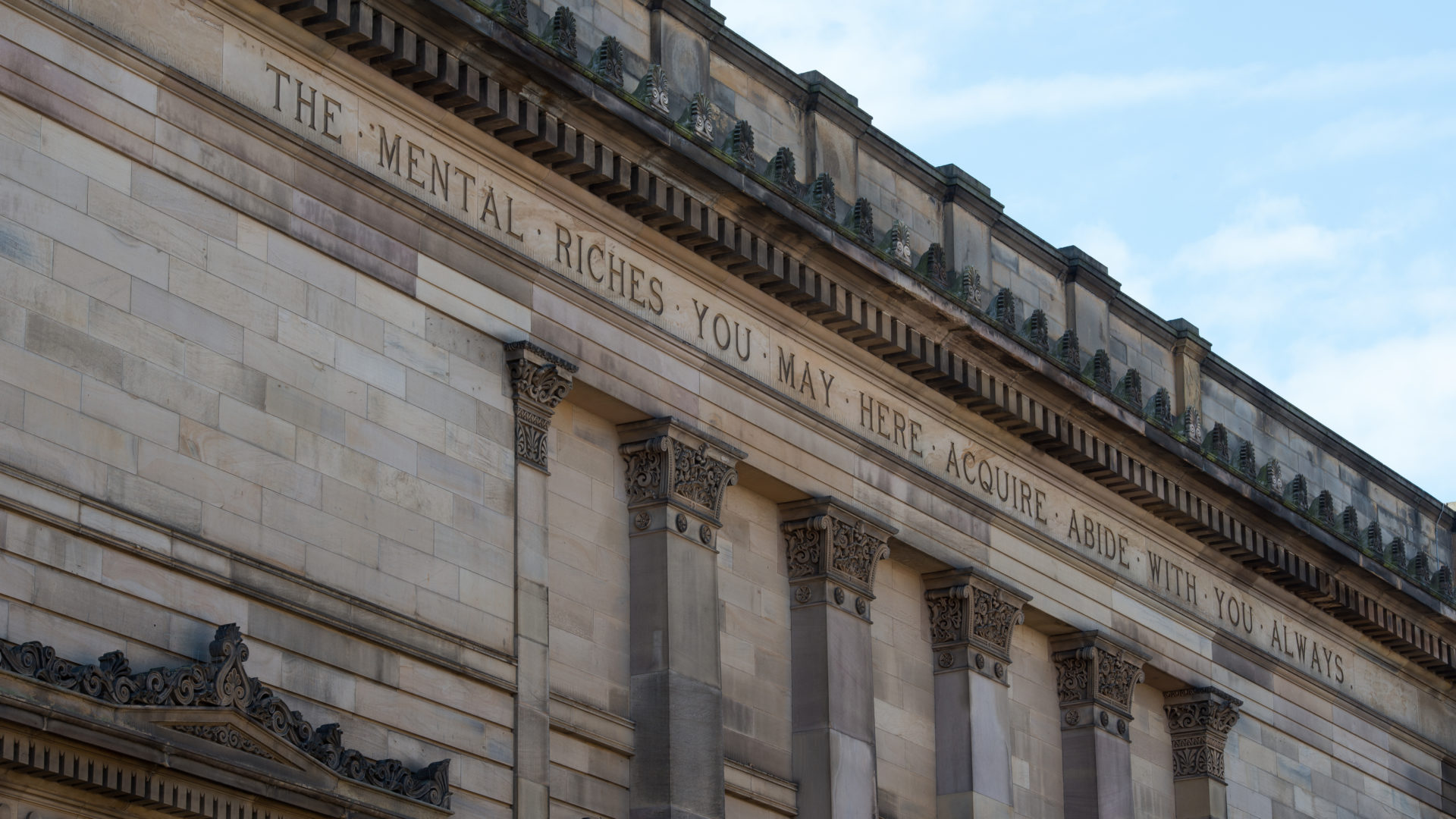 Make your donation today, donate online here
There are many ways you can donate, including:
• Cheque, payable to 'Friends of the Harris', sent to:
Preston Guild Hall, Lancaster Rd, Preston PR1 1HT.
Please enclose your details so we can thank you.
• Cash using our donation box in the library.
• Card using one of our contactless donation points.
If you would like to get involved in another way, such as running your own fundraising event or volunteering to help us, please drop us a line at harrisfriends@preston.gov.uk or call 01772 258248.
We'd love to hear from you.
Friends of the Harris
Registered Charity Number: 503726

March 2021
Written by The Harris Museum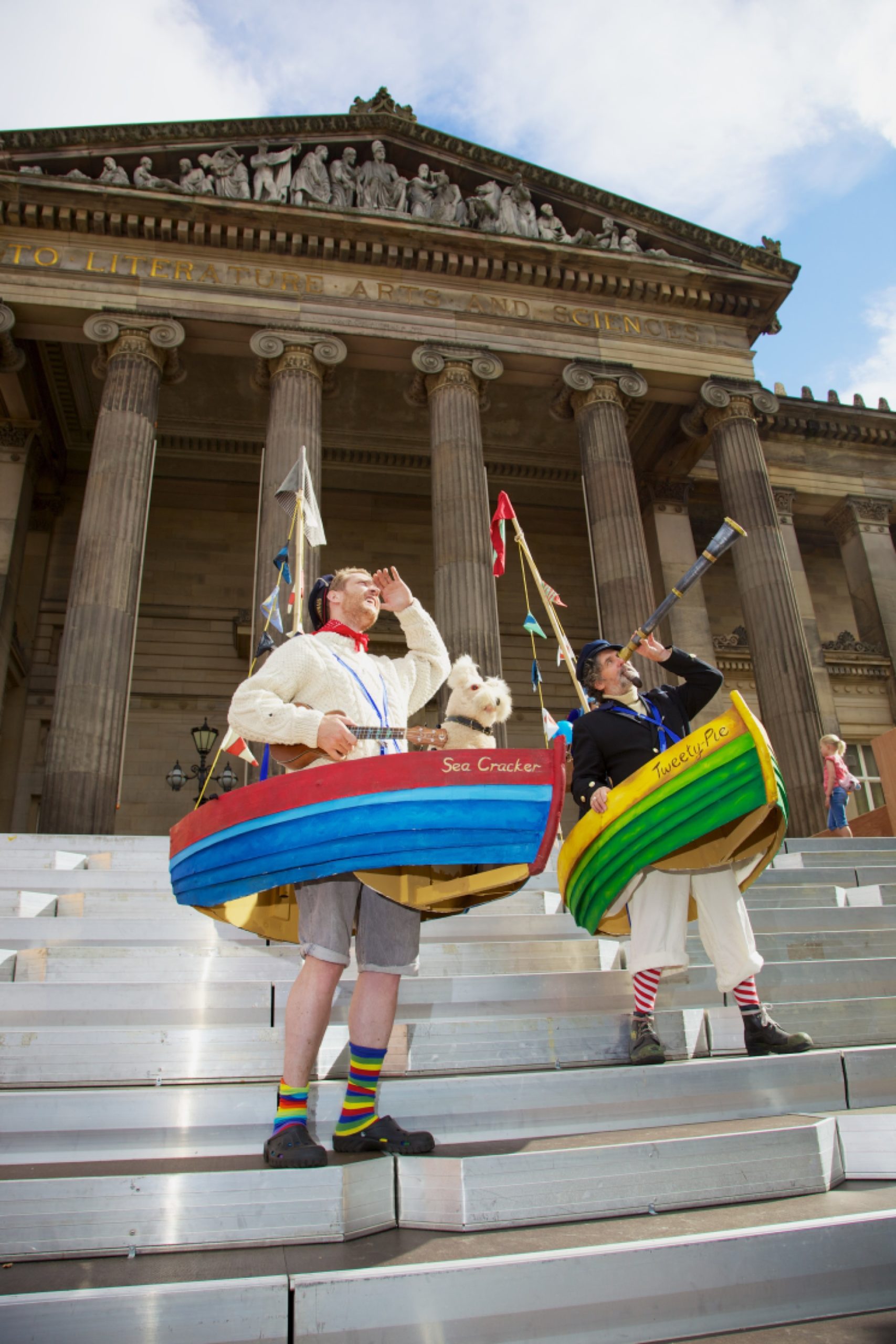 We have activities for adults, young people (12-16 and 16-19) and families with children. The majority of our events and workshops are FREE and there's a packed programme of regular events as well as special talks, tours and workshops.
VIEW EVENTS