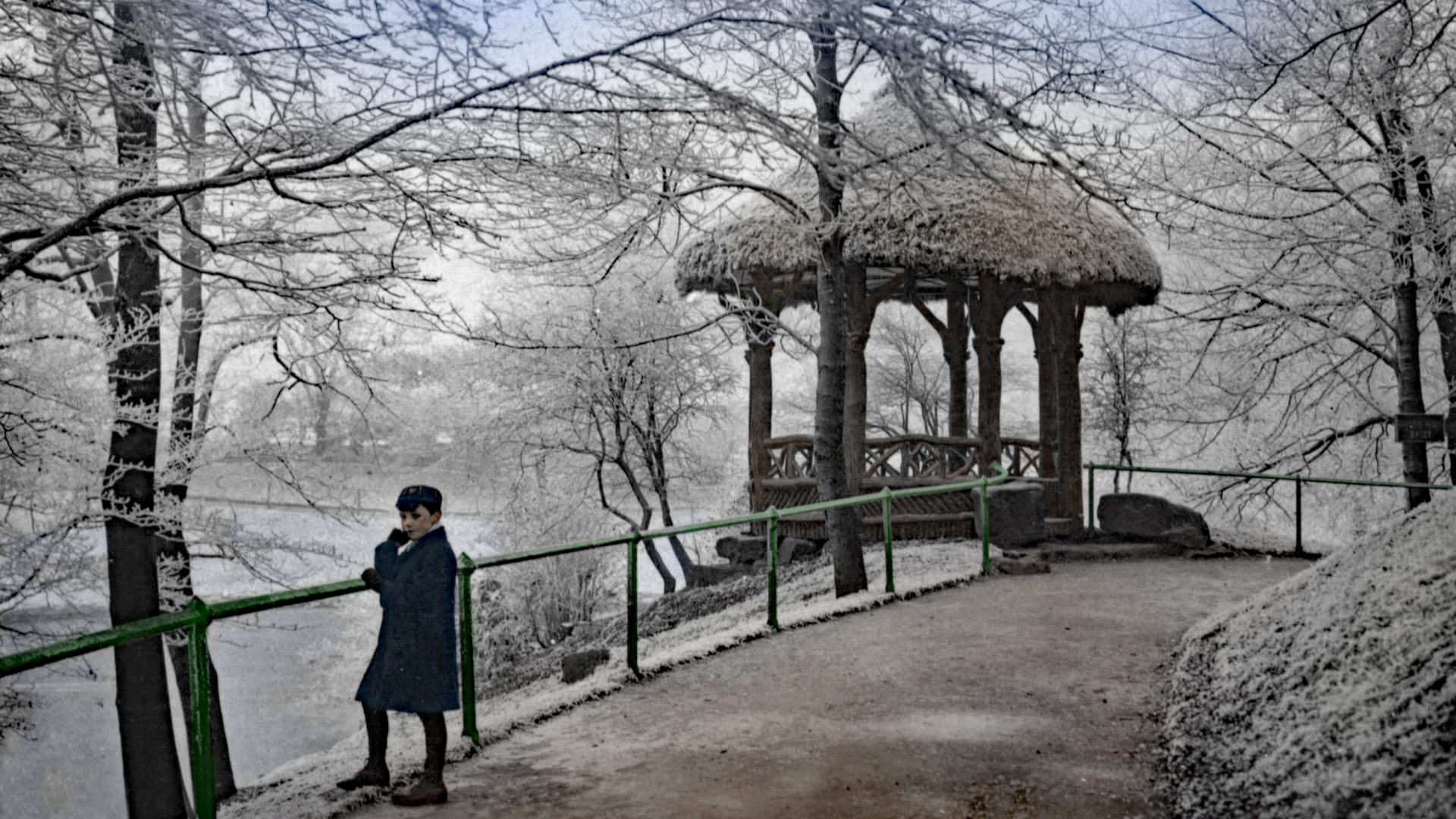 Guest blog: Memories of Preston
Memories of Preston 
Edwin Williams shares memories of Preston, his family's passion for photography and his love of Watercolour
Like many people from the Preston area, I have a deep affection for the Harris Museum, Art Gallery and Library and some of my earliest memories relate back to many visits with my family.
Art Influences 
It was here that my interest in art, photography and social history began, particularly the works of Sir James Gunn and the portrait of his wife Pauline in the Yellow Dress, and the extremely detailed Why War by Charles Spencelayh.
I was also influenced by the many works by Edwin Robert Beattie a colourful character who created important scenes of Preston, using artistic licence for compositional reasons.
Recalling Family Influences
My mum was a collector of postcards, photographs and books and her collection was passed down to me. These items show and describe the historical development of Preston. I have continued this with my own collection and have combined this with my interest in family and social history.
Interest in photography stems from my dad, who was a keen amateur photographer. He developed his pictures in a dark room which was situated in my bedroom. He often coloured black and white prints with inks.
My Art Today
After a couple of serious injuries left me immobile for many months I had the  incentive to develop a deeper interest in painting, particularly watercolours. These days I enjoy restoring old photographs but use a computer instead of inks. It is a time-consuming process and each piece of work will typically take me up to seven hours to complete, but during this investment in time and research, I am transported back to the period. I suppose this is where I am rather like Charles Spencelayh, as I am passionate about the details being factually correct, because future generations will consider my work as a true record.
I now pass on my skills to other artists through my voluntary Watercolour Workshops at St Catherine's Hospice that helps to raise much needed funds. New dates announced for September 2020 when permissible.
Edwin Williams
See more of Edwin's work at eddysgallery.com
James Arnold History Curator at the Harris said:
"A big thank you to Edwin for sharing these fantastic photographs and watercolours. I am always drawn to Preston photographs that show the buildings that were swept away to make way for the Harris.
It has struck me that if you were born in Preston in 1840 and lived until the grand old age of 90, nearly every building on the Flag Market that you would have known in your youth would have been swept away.
New buildings were popping up all over the place – George Gilbert Scott's Gothic Town Hall, the Harris , the Miller Arcade, the Sessions House, the Central Post Office and the War Memorial."