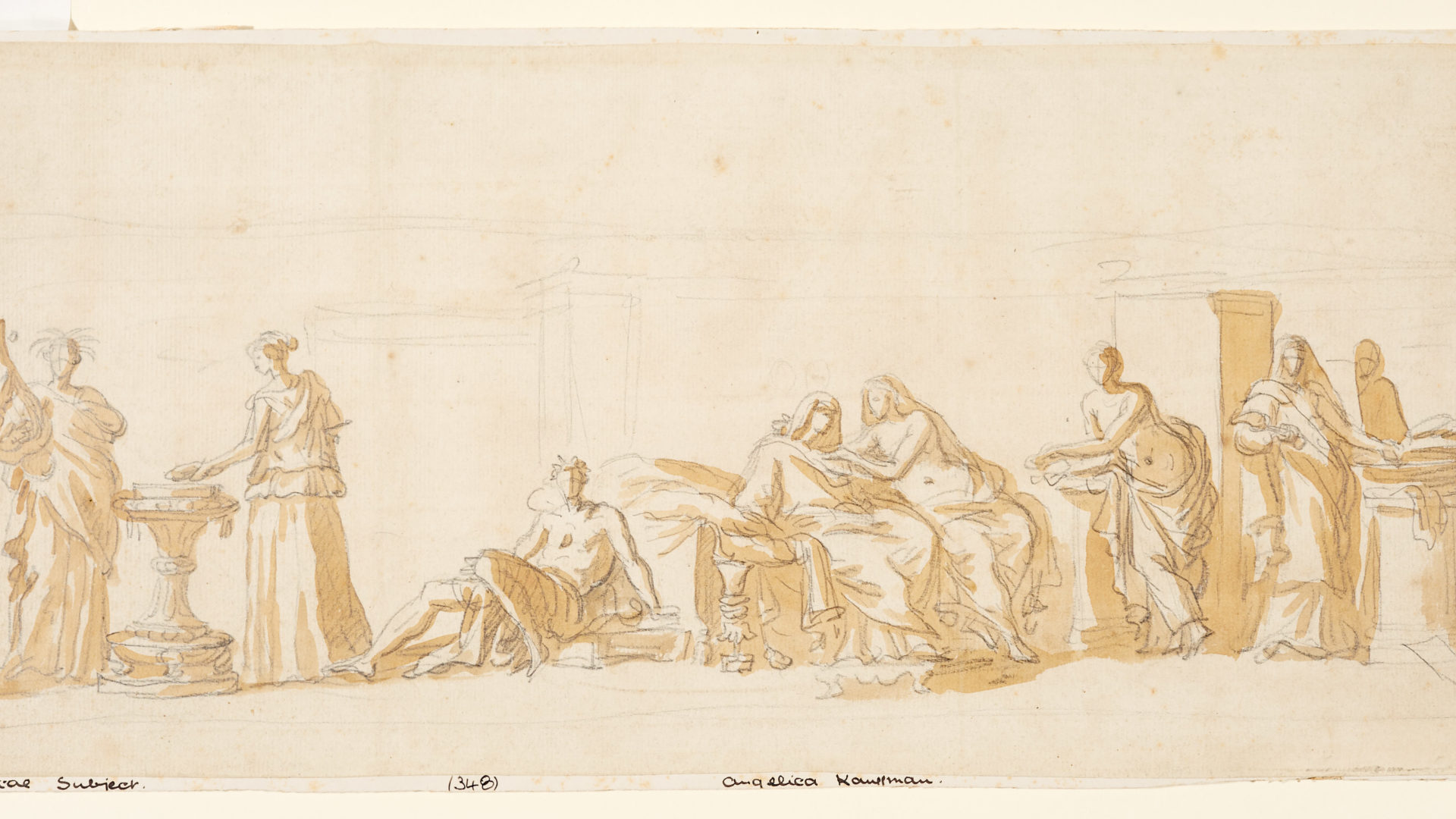 Courtauld exhibition features in The Big Issue North magazine
Courtauld exhibition features in the
Big Issue North magazine
Holly Nesbitt our collections assistant was invited to share her experience of cataloguing drawings. 
The Artful Line virtual exhibition caught the eye of the people behind the Big Issue North magazine, who were intrigued to find out more about the 'behind the scenes' preparations for their readers. With a focus on drawing, the exhibition brings together four significant works spanning a range of eras and approaches from the Courtauld Gallery, with rarely displayed highlights from the Harris' own collection and three newly commissioned works by artists from Preston. 
You can read the full magazine and help support the street vendors in these difficult times by purchasing the online version for £2 or the magazine from selected stores.
https://issuu.com/bigissuenorth
You can see Holly's article below.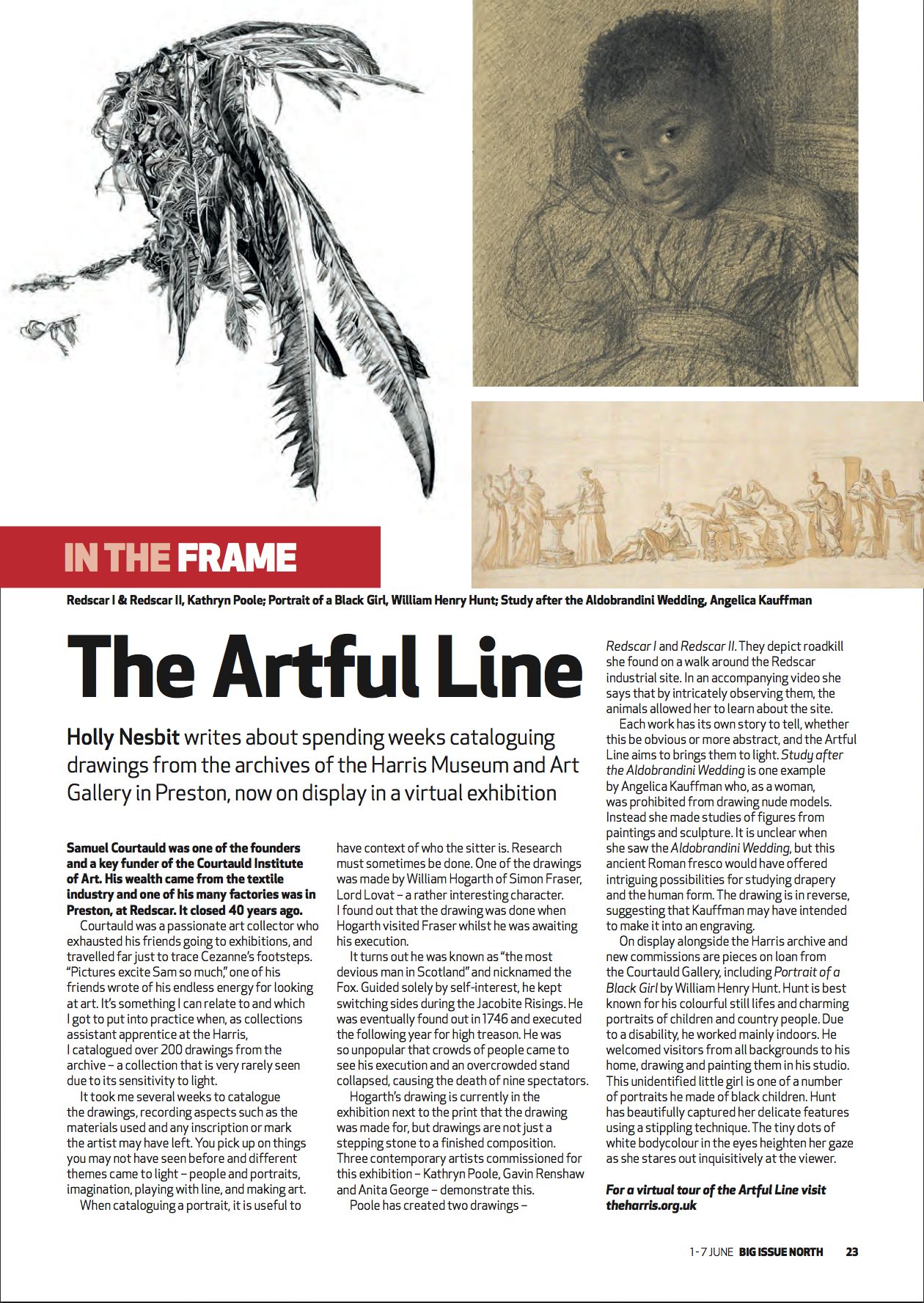 June 2020
Written by Guest Blogger Holly Nesbitt & The Big Issue