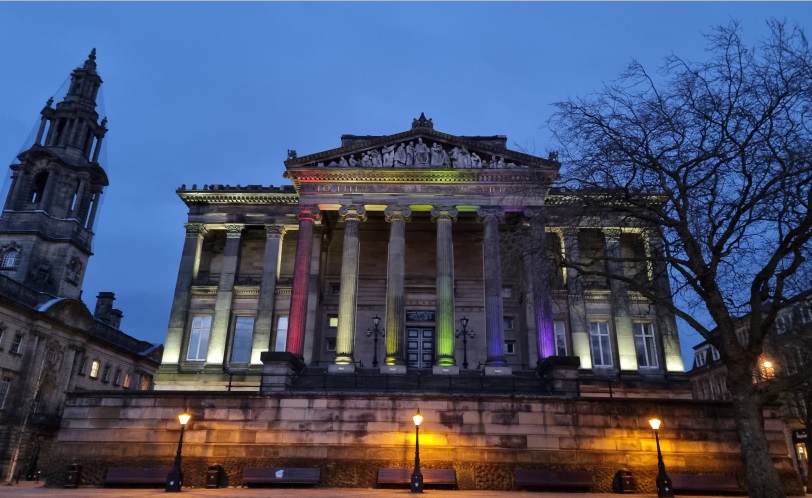 Celebrate Pride Month With Some of These Amazing eBooks
Perfect Reads For Pride Month
Celebrate Pride Month with some of these amazing eBooks.
It's Pride Month and at the Harris, we want to celebrate the LGBT+ community by showcasing some great eBooks that tackle LGBT issues or feature LGBT characters. So, if you're looking for some Pride Month reading material check out our list below.
Perhaps the most well-known book on our list is The Well of Loneliness by British author Radclyffe Hall. The book which details the romantic life and adventures of tomboyish woman Stephen Gordan, an upper-class English woman caused much controversy upon its release. Believed to be one of the first books to star a lesbian protagonist the book is well-worth reading during Pride Month.
A Matter of Oaths is a space opera telling the story of a group of intrepid adventures that deal with deadly assassins and galaxy-wide adventures. The book by Helen S. Wright was first published in 1988 but is notable for breaking a number of boundaries. Characters are incredibly diverse, and it counts bisexual and homosexual characters amongst its main trio. If you're a fan of Sci-Fi then this a great choice for Pride Month reading.
Black Diamond Fall is a story about secrets, sexuality, and a gripping mystery. After popular college student, Luc Flanders disappears detectives Nick Jenkins and Helen Kennedy suspect that not everything is as it seems. If you're a fan of mysteries or thrillers then this poignant read could be perfect for you.
How It Feels to Float shows that you shouldn't judge young-adult books by the YA stereotypes. The book deals with complex themes of mental illness, sexuality, and grief. It tells the story of Biz and her life and struggles. While at times a harrowing read the book carries a message of strength, hope, and resilience. The eAudiobook read by Candice Moll adds new dimensions to the story as well making listening along a riveting experience.
The Music of What Happens is part of an ever-growing wave of young-adult rom-coms featuring LGBT+ characters. It tells the story of total opposites Max and Jordan who learn there is more to each other than what they present on the surface. If you're looking for something more light and fluffy for Pride Month then this eAudiobook is the perfect choice.
So, that's some of our favourites but there are plenty more LGBT+ books available of the Digital Library worth checking out. If you'd like to read some you'll need a library card and pin number to access the Digital Library. If you don't have one don't worry you can register for one online and if you've never used the Digital Library be sure to check out our guide. 
June 2020
Written by David - Library Assistant