Gallery Oldham is working in collaboration with the Harris and Grundy Art Gallery to develop a programme of activity and events that will explore artist and suffragist, Patti Mayor (1872-1962)
Gallery Oldham
Collection Spotlight: Patti Mayor (1872-1962)
Gallery Oldham is marking the 150th anniversary of the birth of Patti Mayor with a Collection Spotlight exhibition dedicated to her work.
Mayor's work predominantly takes the form of painted portraits of women and young girls with her mostly unnamed subjects drawn from Preston's working-class population. Patti was a popular Preston-born artist who painted portraits of many local people. She attended the Slade School of Fine Art, one of the UK's most prestigious art schools, and was a member of the Women's Social and Political Union, better known as the Suffragettes.
As part of our loan programme during the Harris Your Place project, five of our Patti Mayor paintings will feature in an exhibition to commemorate 150 years since the artist's birth. Gallery Oldham is already home to Mill Girl with a Shawl and will be adding The half timer, The sewing maid, Miss Mary Martin, Portrait of girl with apple and Portrait of a girl in cap from the Harris collection.
READ MORE ABOUT THE EXHIBITION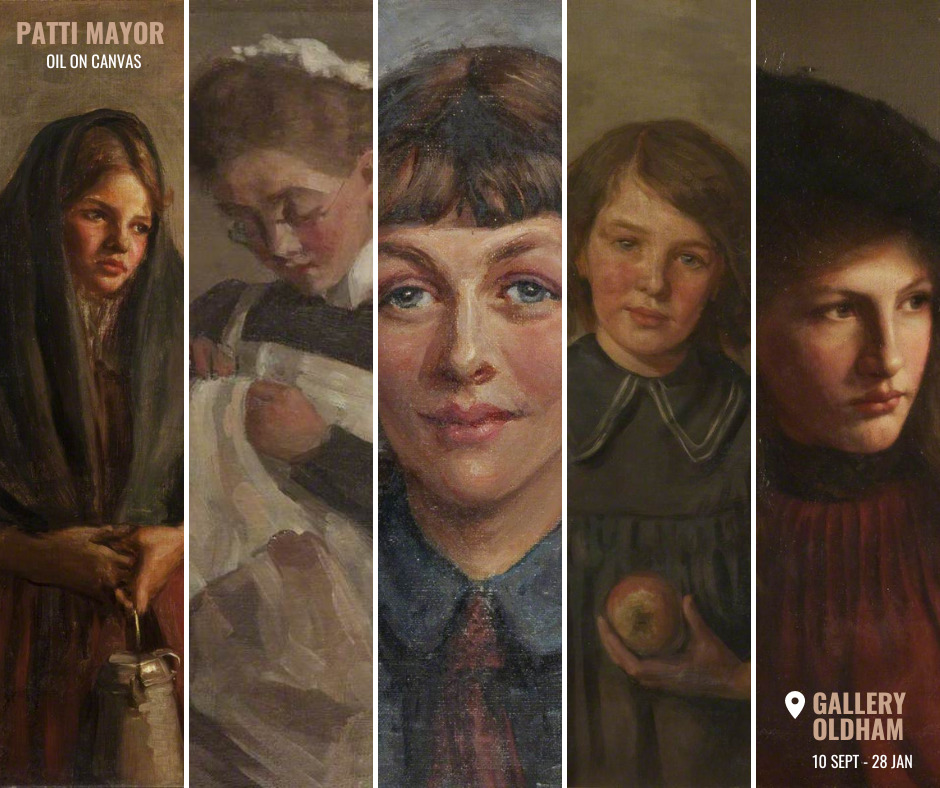 A fantastic opportunity to see five of our most popular paintings whilst we are closed for the Harris Your Place project.
Exhibition dates: 10 September 2022 – 28 January 2023
Previous Patti Mayor exhibitions as part of the programme at the Grundy Art Gallery: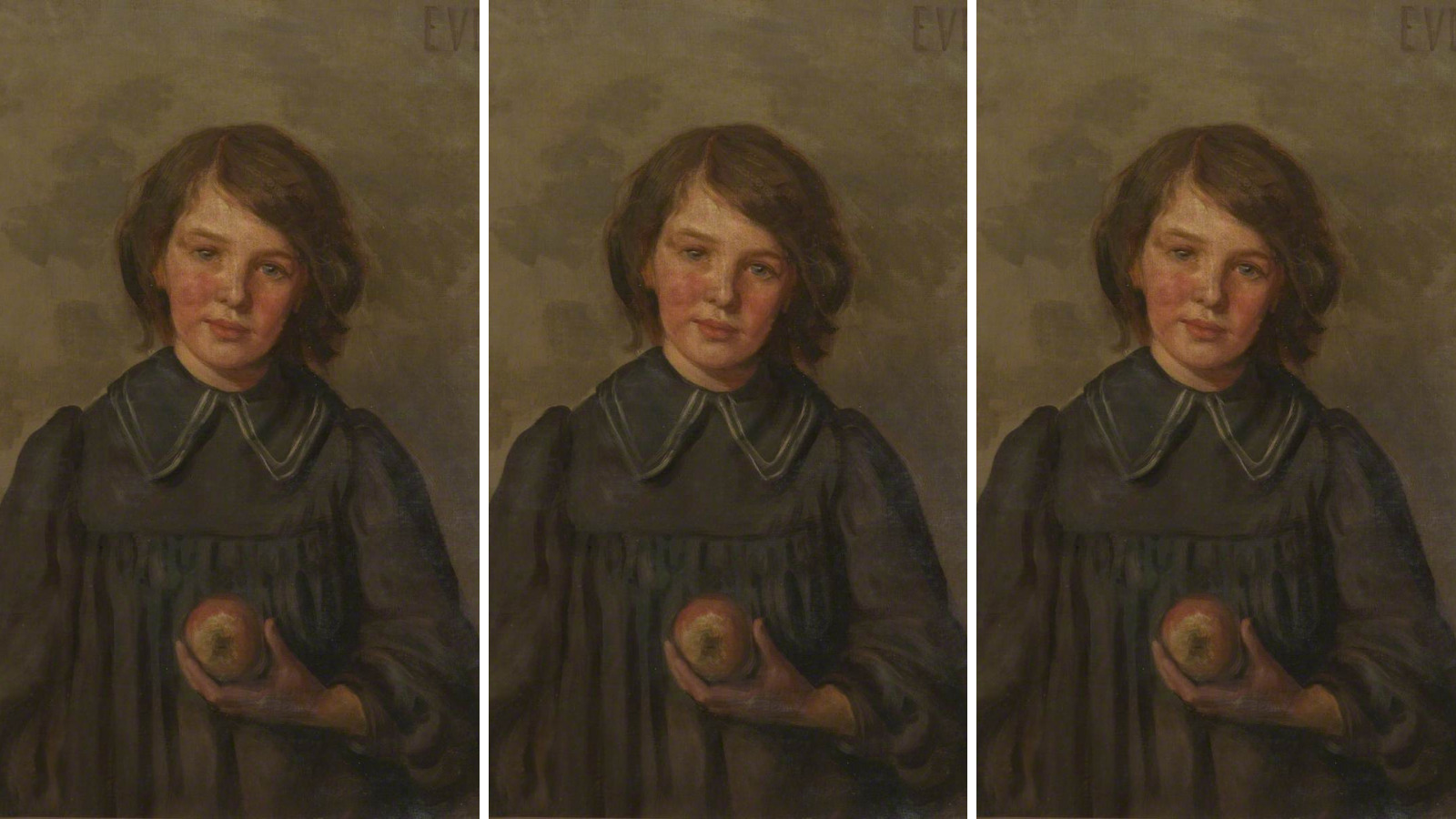 Not much is known about the unnamed female muses in Patti Mayor's work. However, we have brand new information about the
'Portrait of a Girl with an Apple'