Patti Mayor – 'Portrait of a Girl with an Apple'
Patti Mayor was a
Preston-born artist who painted portraits of women and young girls with her mostly unnamed subjects drawn from Preston's working-class population. However, recently we've discovered new information about the 'Portrait of a Girl with an Apple'.
The girl in the painting was named Marjorie Hill, a local girl from Ashton born in 1928, who later married and became Marjorie Gore.
Marjorie believed Patti Mayor chose her because she was a 'solemn-looking' child. Marjorie liked going to Patti Mayor's house; as it was always warm, but she didn't like the actual sitting for the painting as she was continually told to stop fidgeting. As an incentive, Marjorie would get to keep the apple she posed with plus a threepenny bit.
Later in Life
Marjorie emigrated to Canada and unfortunately never viewed the painting whilst on display. Although, Marjorie's daughter rediscovered the painting on The Harris website and Art UK.
After viewing the painting for the first time, Majorie noted that the little girl was too pretty to be her but her daughter believes she captured her mother's expression perfectly! Majorie mentioned that she had to suffer sleeping in rags to curl her poker-straight hair and interestingly the dress she wears was created from one of her Mothers olive green dresses. 
Majorie's daughter believes her mother in this painting resembles her Nannie and she can see the likeness of both her own daughter (Majorie's granddaughter) and niece (Majorie's other granddaughter) within the painting.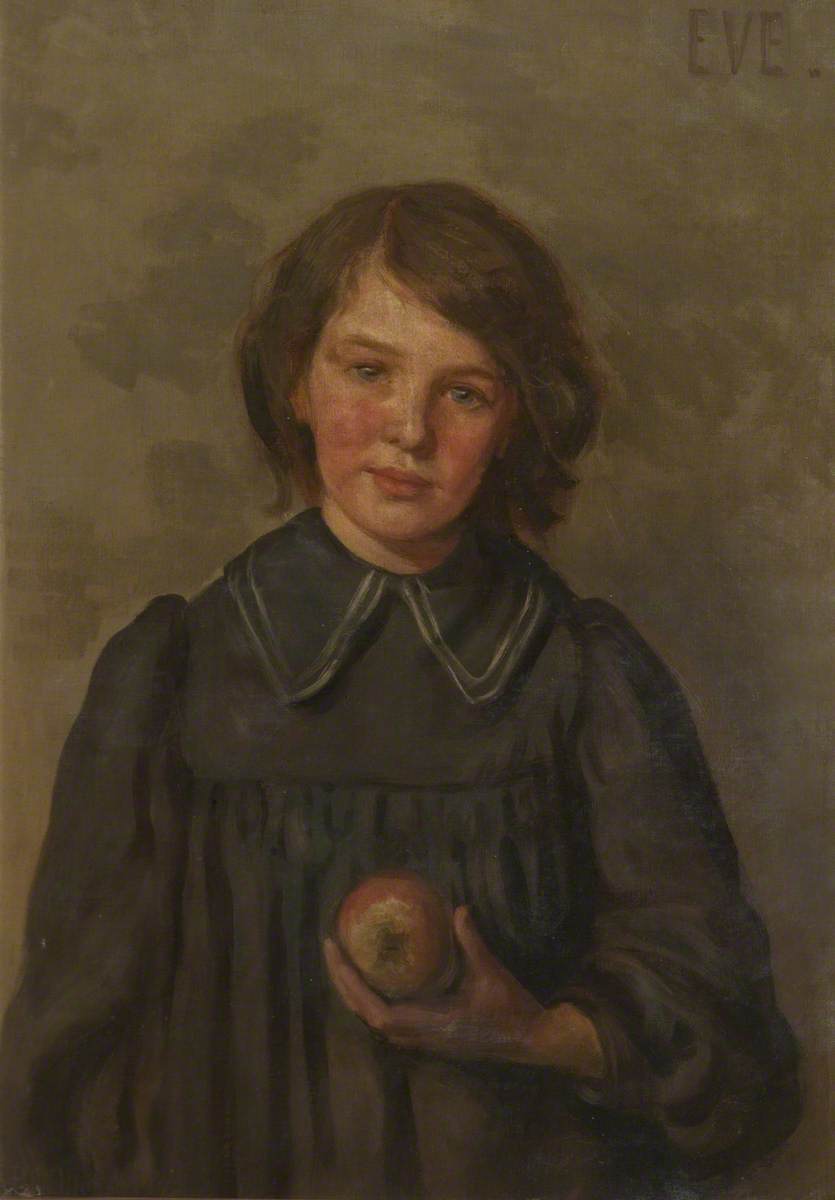 You can find 'Portrait of a Girl with an Apple' displayed at Gallery Oldham as part of our loan programme during the #HarrisYourPlace project. Where five Patti Mayor paintings are featured in an exhibition to commemorate 150 years since the artist's birth from 10th September to 28 January 2023.