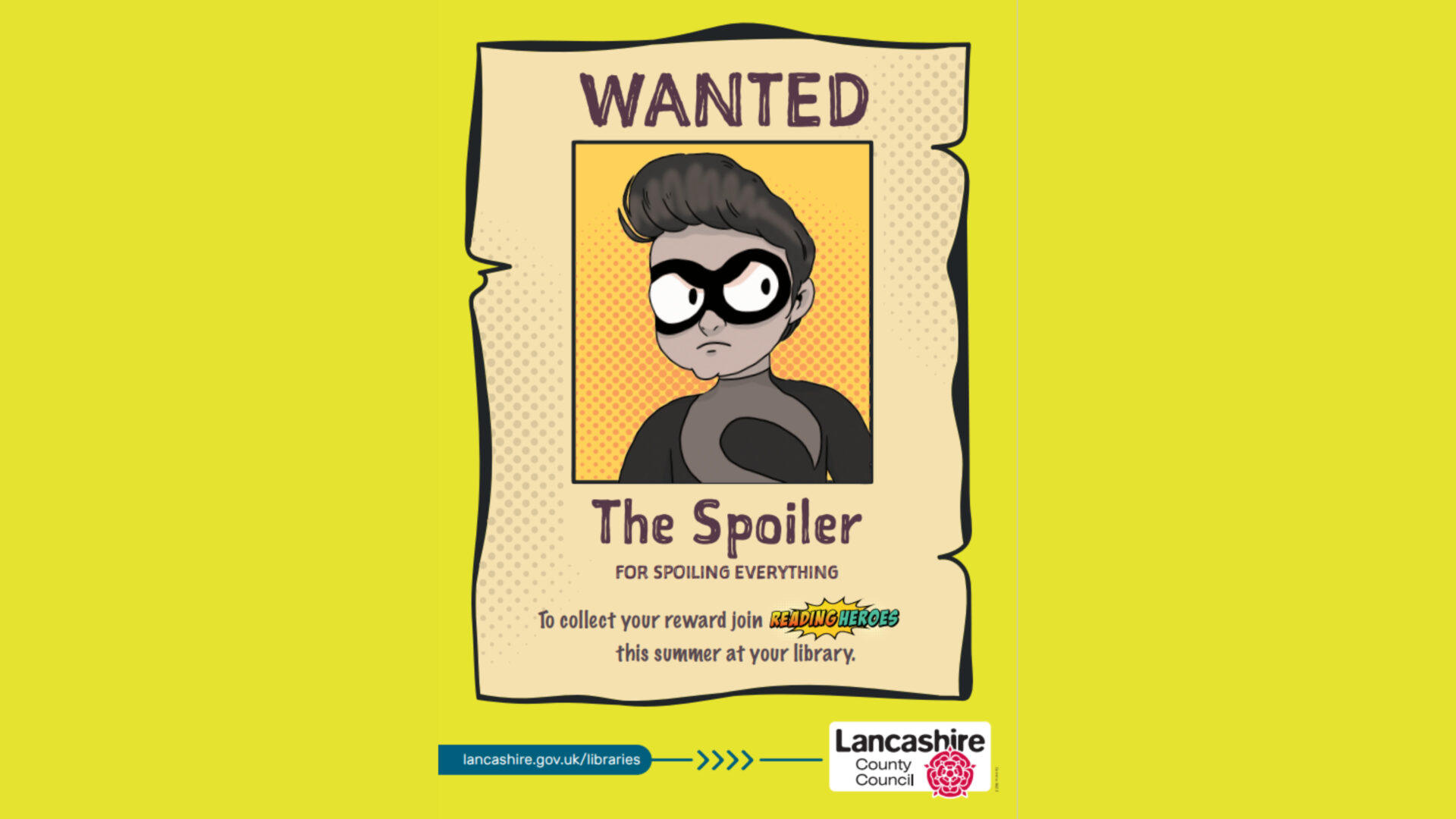 Reading Heroes: Summer Reading Scheme
Reading Heroes: Summer Reading Scheme
Calling all parents and young bookworms – do you have what it takes to become a Reading Hero and keep Lancashire safe?
Reading Heroes is the summer reading programme offered in all libraries across Lancashire, which encourages children aged 4 to 12 to keep reading during the summer holidays.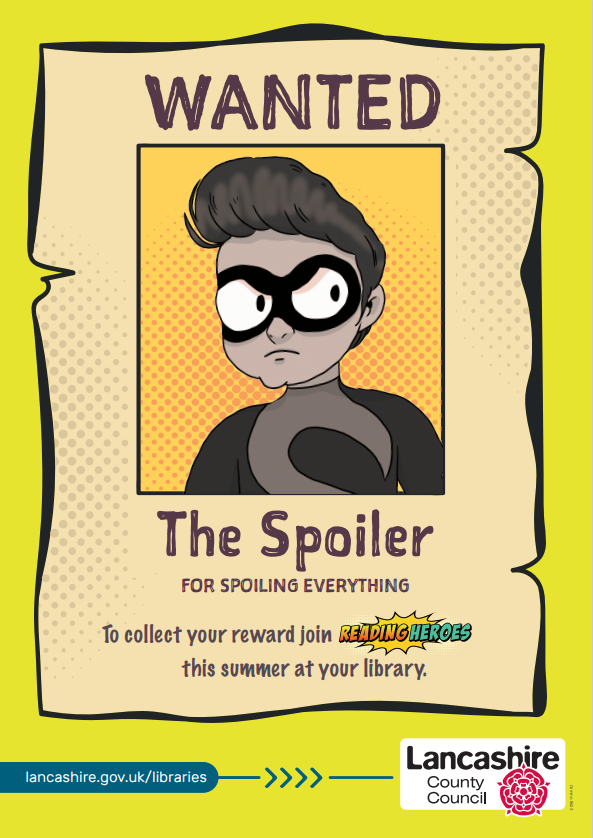 Join us at the Harris Library for an exciting adventure with the new Reading Heroes Scheme! Visit the Harris Library, located at The Guild Hall, Preston open Monday to Saturday, 9:00am to 5:00pm, to collect your Reading Heroes booklet. 
In the booklet, you will find instructions on how to defeat the evil super villain, The Spoiler. Read books to unlock puzzle stickers that will help catch The Spoiler and earn your superhero mask and medal. Read 5 books to become a Reading Hero, and complete 3 tasks to become the ultimate Reading Superhero!
Once you have read all your books and completed the tasks, tell your librarian what you have been up to. You can also scan the QR code in your booklet to enter the prize draw for a £50 Lego Kit of your choice. Make sure to keep your booklet safe as it allows 1 child and 1 adult free entry into one of the Lancashire Museums between 1 July – 3 September.