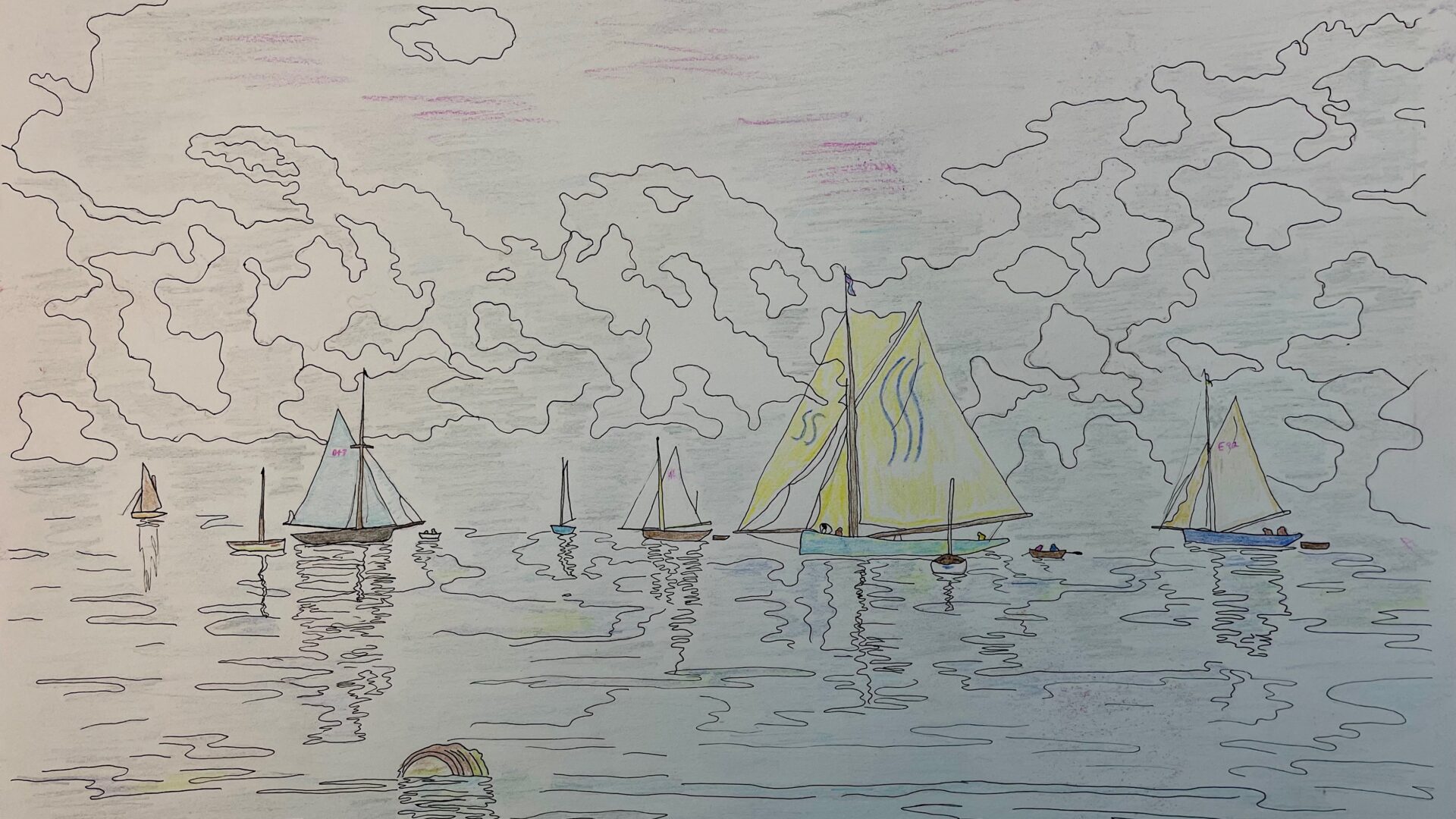 The Harris Libraries Project: Phase One, HMP Preston 
The Harris Libraries Project: Phase One, HMP Preston 
While The Harris is closed, we have been continuing to connect the community and work together to discover stories, reactions and interpretations relating to The Harris' collections. We are encouraging communities to have a voice, to be involved in the decisions that affect them and most importantly, to know they are being listened to.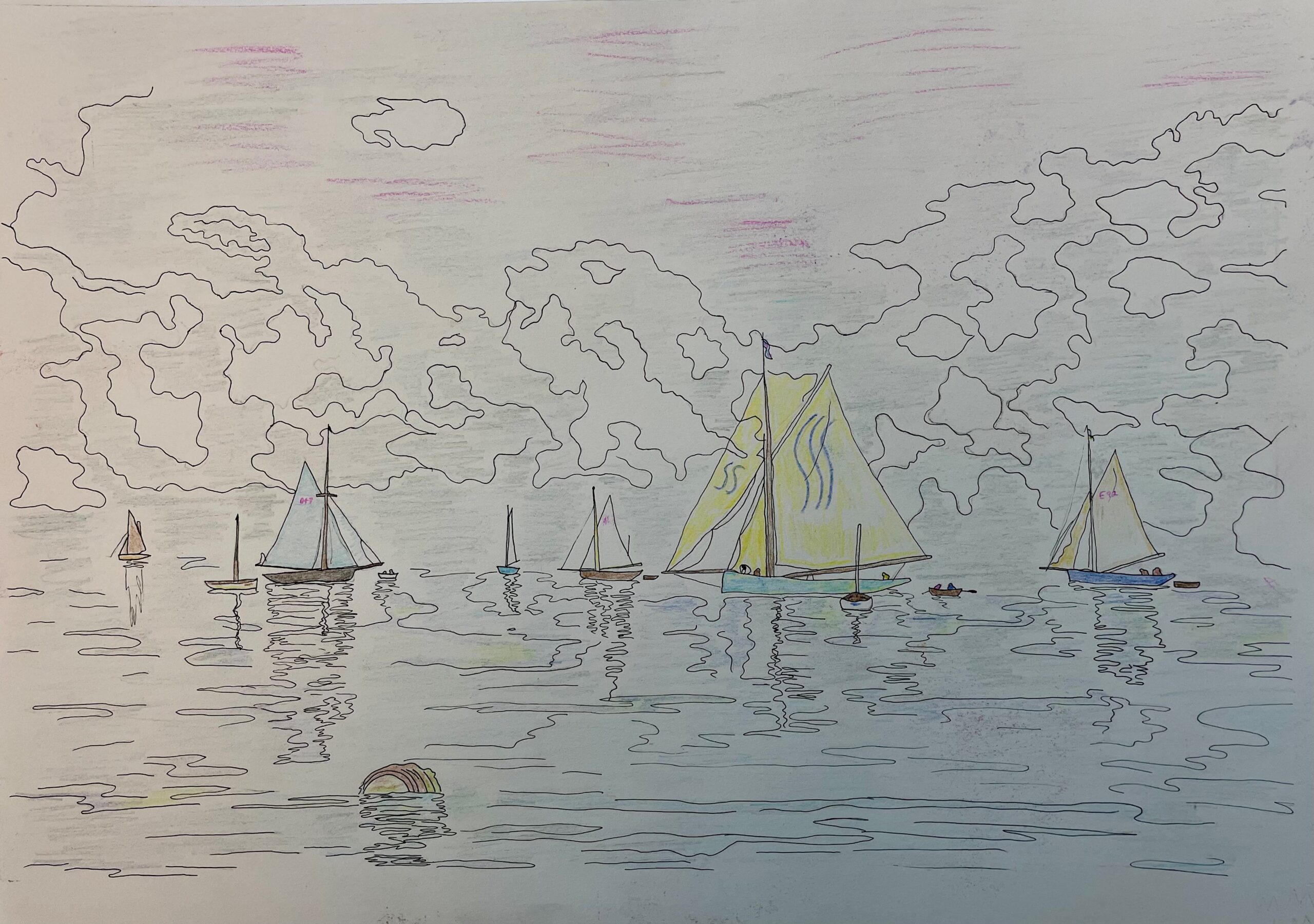 As part of this drive, the Harris is partnering with six libraries within the Preston area; Ingol, Ribbleton, Freckleton, Kingsfold, Longridge and HMP Preston. Focusing on the theme of 'Well-Being', this project is an opportunity to make an important contribution towards the museum's new vision as a cultural hub for Preston.  The definition of well-being is to be comfortable, healthy or happy and some common activities that people do to achieve a sense of well-being include art, reading and exercising.  
In phase one of the project, we worked with the libraries service and inmates of HMP Preston. HMP Preston librarian Heather Aird Said: "To bring in a project which broke down the walls of all our perceptions, introduced the men and staff to new ideas and expanded our creativity – was completely fantastic. We all wish the sessions could happen every week and appreciate the opportunity – it will stay with all of this. To display replicas of the works from the Harris Collection will be a permanent reminder of the escapism we can find in art and will mean we will be speaking daily about art and what it means to each of us. An invaluable experience".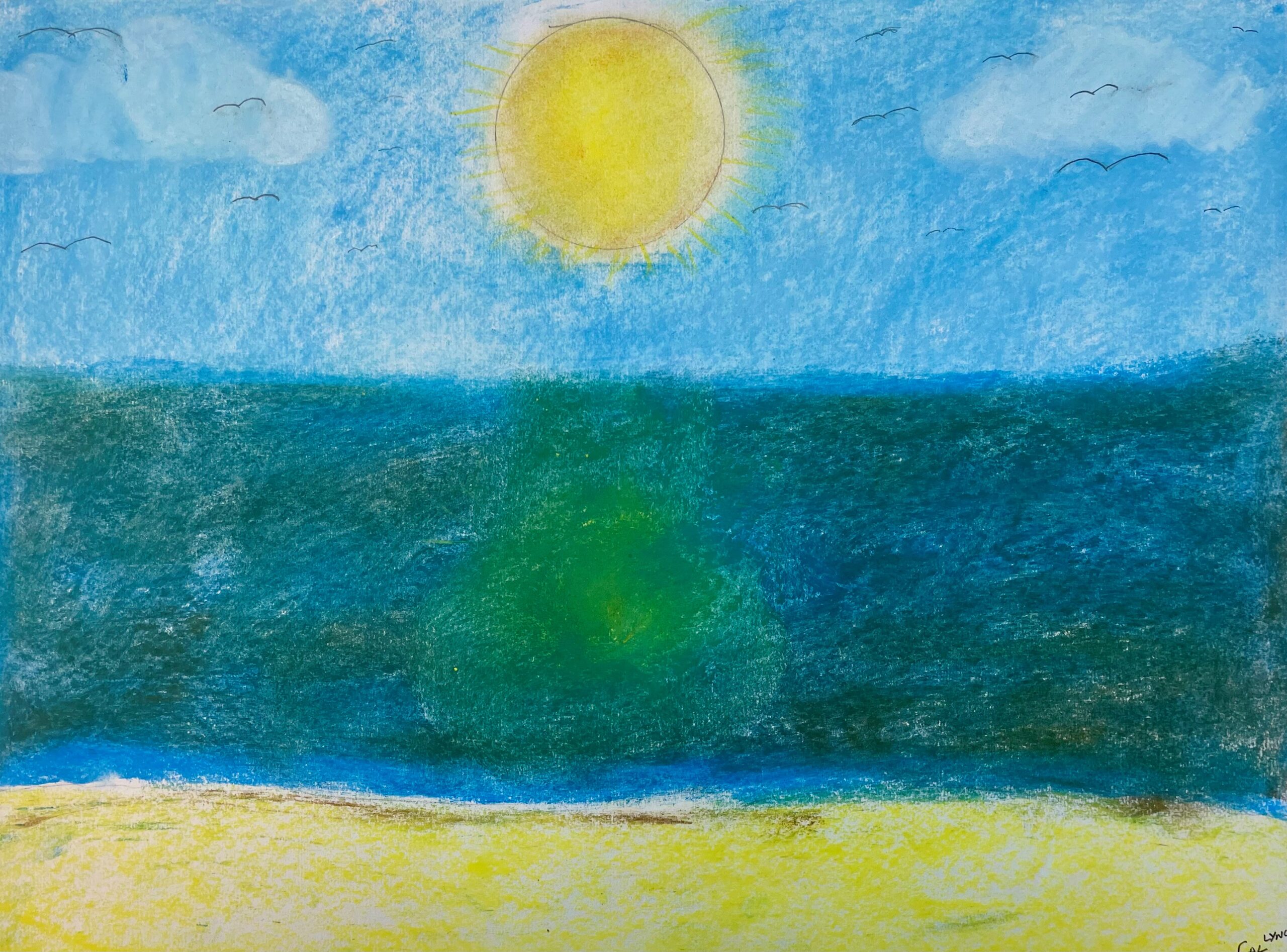 The project took place over three sessions. A large portion of the men said they had never heard of The Harris before so this was a great opportunity to introduce them to the collections. The men said they felt a sense of importance and inclusion to be part of a much bigger project.  
We led discussions around the questions "why is well-being it important?" and "what activities do you do for well-being?". We produced a word cloud containing some of the most common words.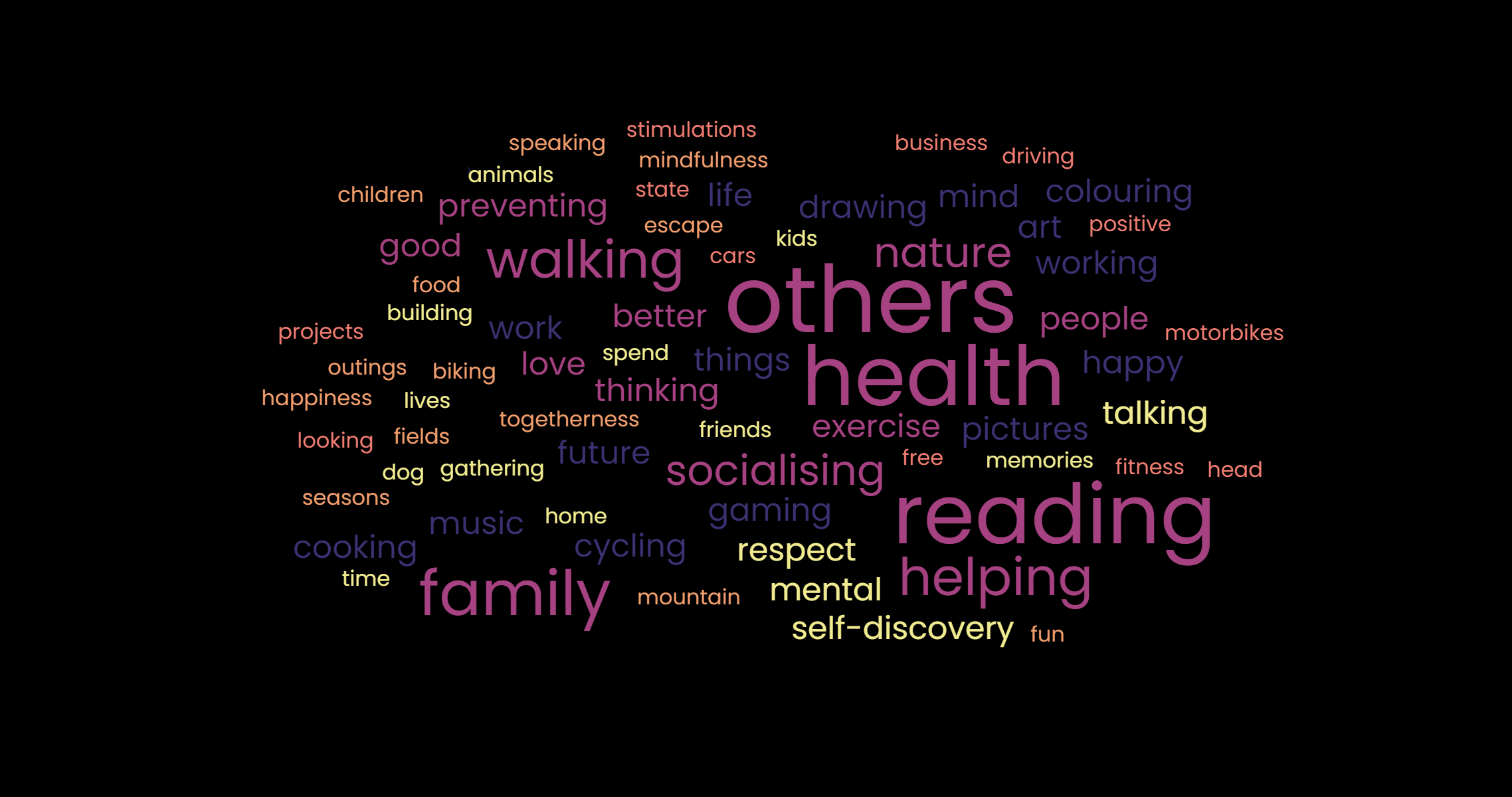 We then looked at The Harris' oil painting collection. The men took their time looking and, with well-being in mind, identified their favourite pieces. This was a nice, quiet and solo activity. The men said they enjoyed being able to see what is in the Harris collection and this visual activity appealed to those who had expressed a special interest in art. 
The following week, we took large scale reproductions from the Harris' Fine Art collection that were specifically chosen by the inmates the week before. We were able to put them up around the room, creating our own private art gallery! The men said they enjoyed looking up close at the paintings and talking about art. We discussed how the paintings made us feel and how they linked to our sense of well-being. 
Some notable themes ran throughout the painting choices including memories of family outings, childhood, mental health and work. The men also felt confident enough to discuss their different interpretations of abstract art. We had fun turning paintings on their side and upside down to create new perspectives, asking questions such as 'what are they representing?' and 'what do they mean?'.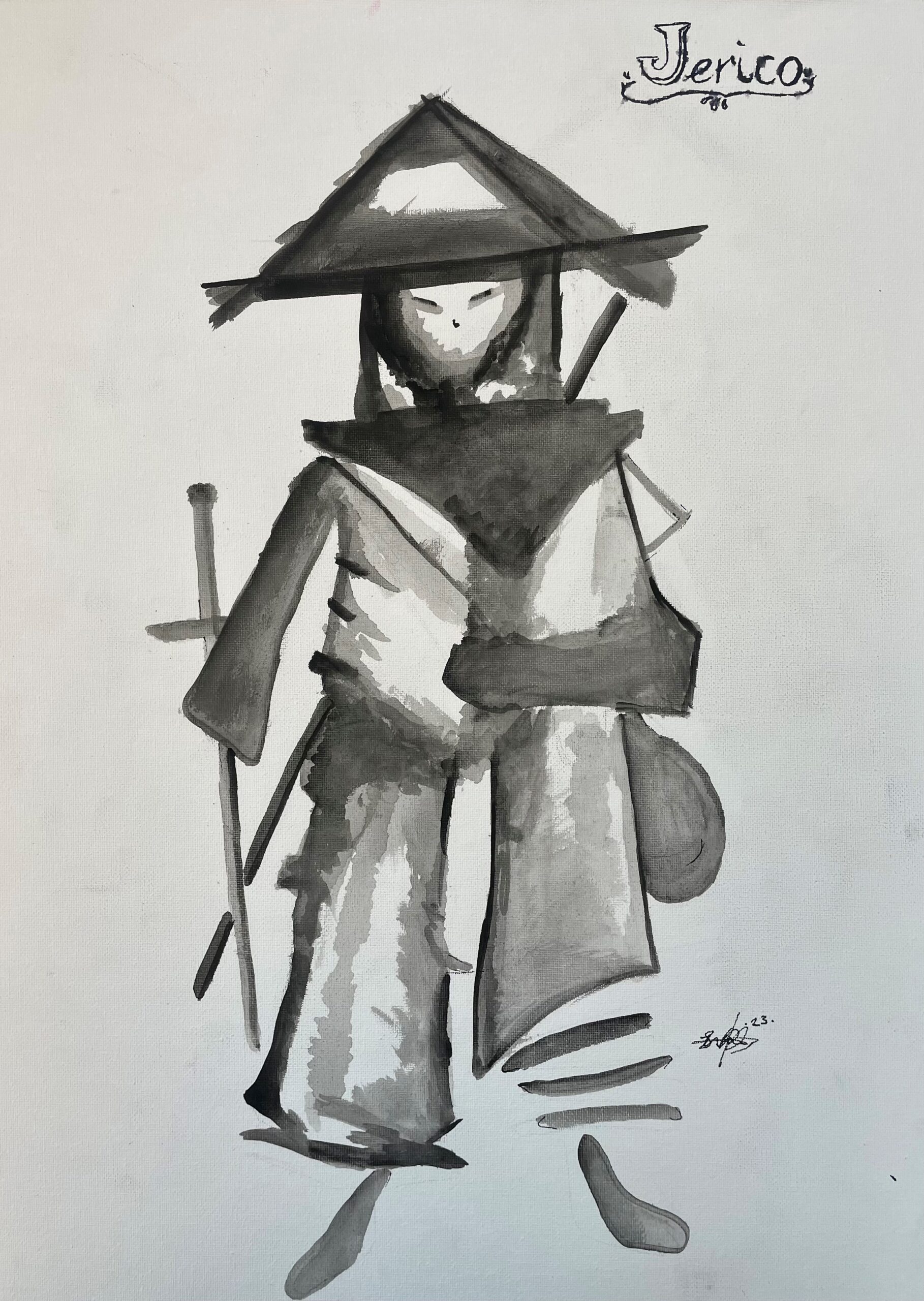 With the theme of well-being in mind, the men were asked to choose one or two favourites. They said they found this task hard as many wanted to choose more than two, and some did! Afterwards, we shared as a group why we had chosen our specific pieces. This discussion was touching, as the men were very open and honest about how the paintings reminded them of happy memories, family outings, childhood, life on the outside and reminders of home. 
In the final session, the men produced their own creative responses to pieces from or inspired by the Harris' collection. Some knew exactly what they wanted to produce whilst others needed gentle guidance and reassurance on how to use certain materials to create their vision. Some of the men who had never drawn or painted before, created beautiful and meaningful pieces that reflected a small but important part of their personal experience. Others decided to write poetry or short stories. Everyone, including staff, produced something creative. It was heart-warming to see the men push themselves outside their comfort zones. A selection of artworks produced by the men have been chosen for you to enjoy here.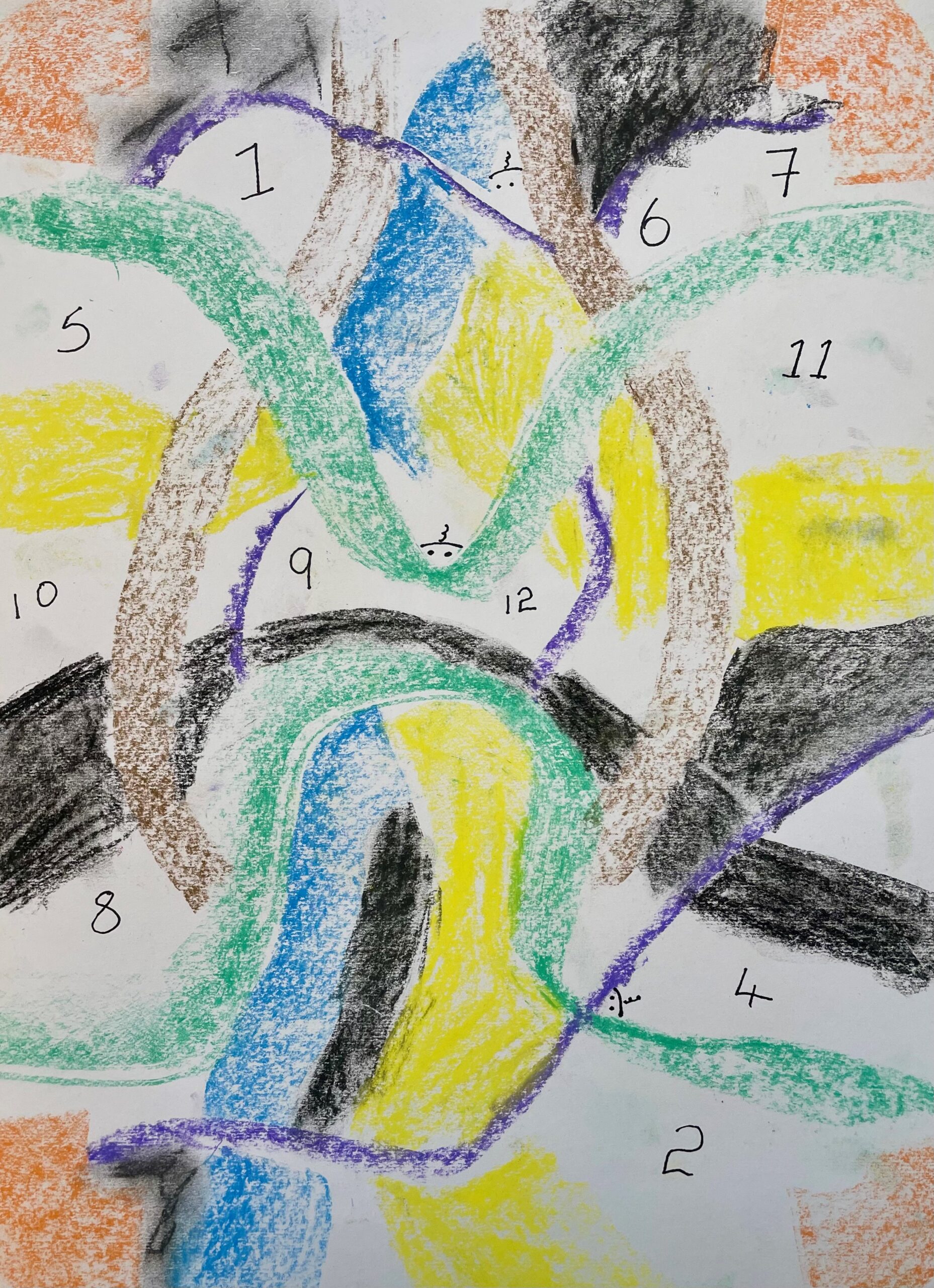 Alongside the libraries, we partnered with Novus Foundation for Change, an organisation who, for almost 30 years, have been helping men, women and children of all ages and abilities, in prison settings across England and Wales.
Sarah Hartley, Novus National Lead for Creative Strategies said: "The opportunity to be involved in the project with the Harris Museum has been brilliant, it has provided a fantastic platform to inspire and enable individuals to discover new and creative directions, resulting in positive changes and complementing the rehabilitative culture of the criminal justice sector. It also adds a further level of value as it has given learners a chance to be part of something that exists in the community and a sense of connection to external opportunities. Finally, it offers a chance to support wider understanding of rehabilitation and community cohesion".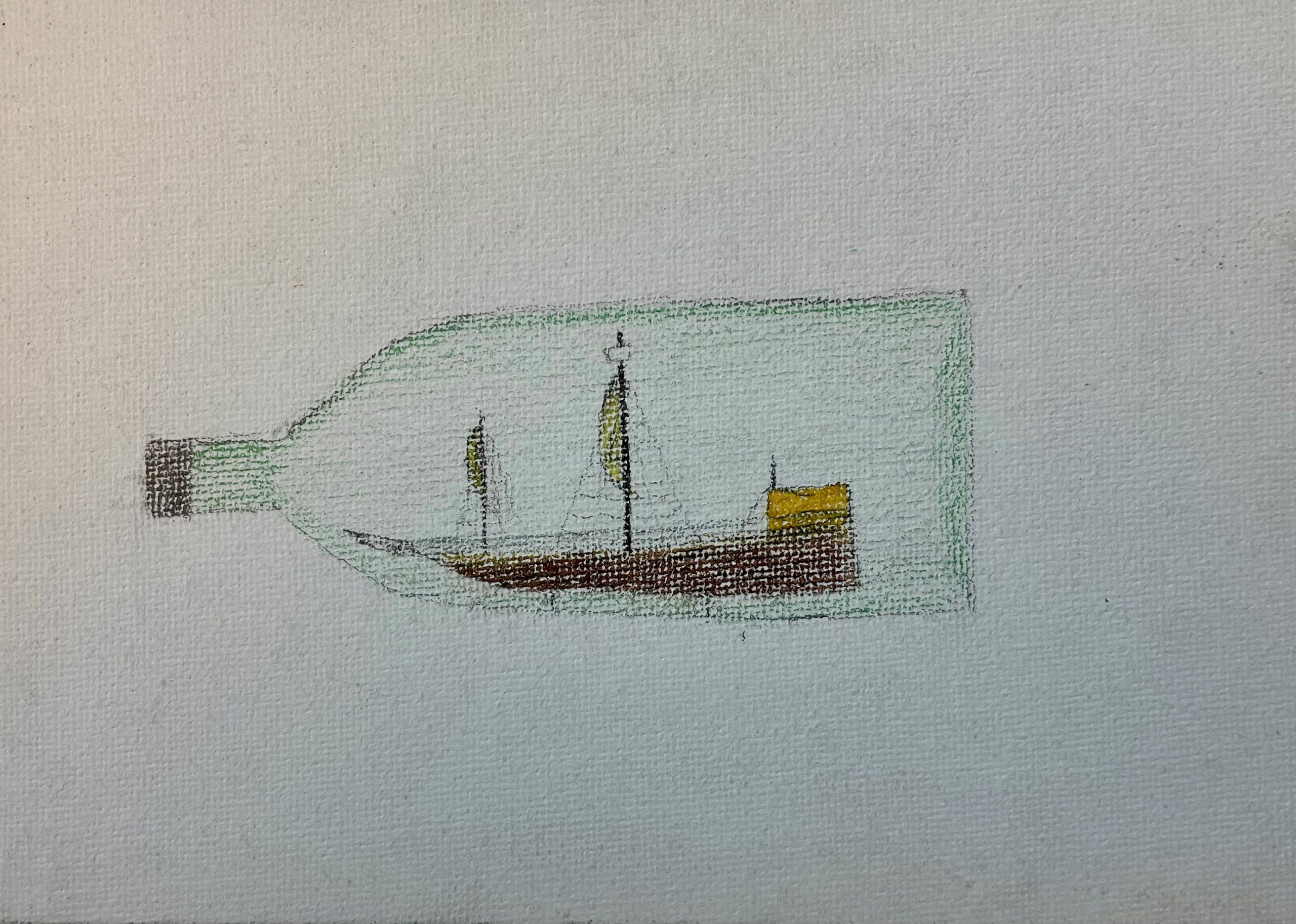 Through the sessions, the men said they learnt new skills and appreciated learning about the Harris, its collections and talking about art. However, they said that the most rewarding part of the project was being creative and channelling their emotions and experiences through pictures and words.    
Now that our work with HMP Preston has come to an end, for now, we are starting to roll out the project to the other selected libraries. Collectively between all six libraries, this project will provide an opportunity for our communities to make an important contribution towards the museum's new vision as a cultural hub and influence how The Harris' new art gallery will look when we reopen in 2025.  
VIEW THE WHOLE COLLECTION HERE