W A N D E R I N G S
12.00 – 4.00 Fridays and Saturdays
29th October – 13th November
Booking not needed, but please wear a face covering, and follow our covid guidance. Other times by appointment.
The Birley is pleased to present WANDERINGS a solo exhibition by studio member Florian Houlker; 2021 Grizedale Residency artist with the Royal Society of Sculptors & Forestry England. The Birley is an artists-led studio and project space in Preston supported using public funding by Arts Council England. The Harris is a friend of the Birley.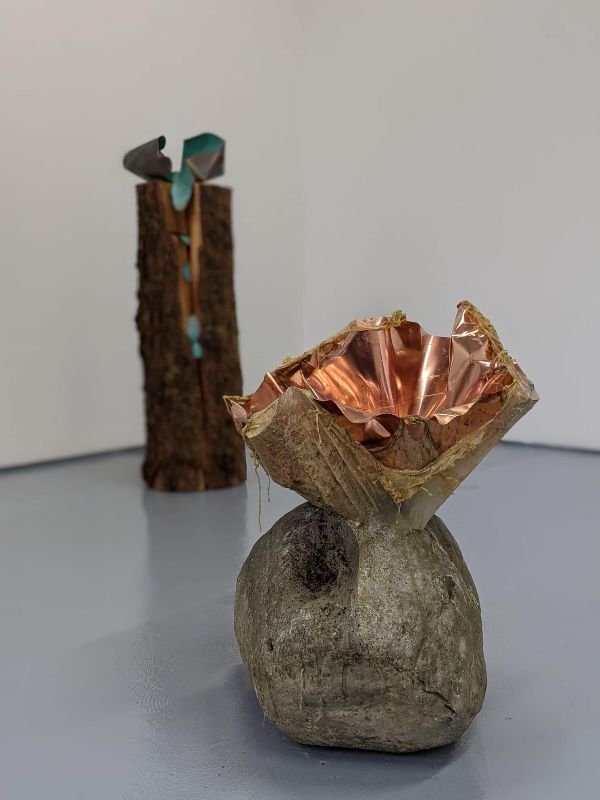 WANDERINGS
An urban artist escaping into 6,000 sq acres of the Lake District, to draw inspiration from nomadic wanderings. Grizedale forest was a place for the human artist to reconnect with nature; a place of reflection in an environment considerably different to the terraced streets of the post-industrial landscape in which the artists practice has predominantly resided.
'Going off the track and further down the path and deep in to the thickness of the woodland. The residency allowed me to slow down and experience the fundamentals of the nomad; identity, water, shelter, food, fuel, light, dark, and from them the inevitability time.' – Florian Houlker
Image: 'Elixir l' & 'Elixir II' 2021.
Photos courtesy of @photogoughy & @bee.beata
SOLO EXHIBITON: FLORIAN FOULKER