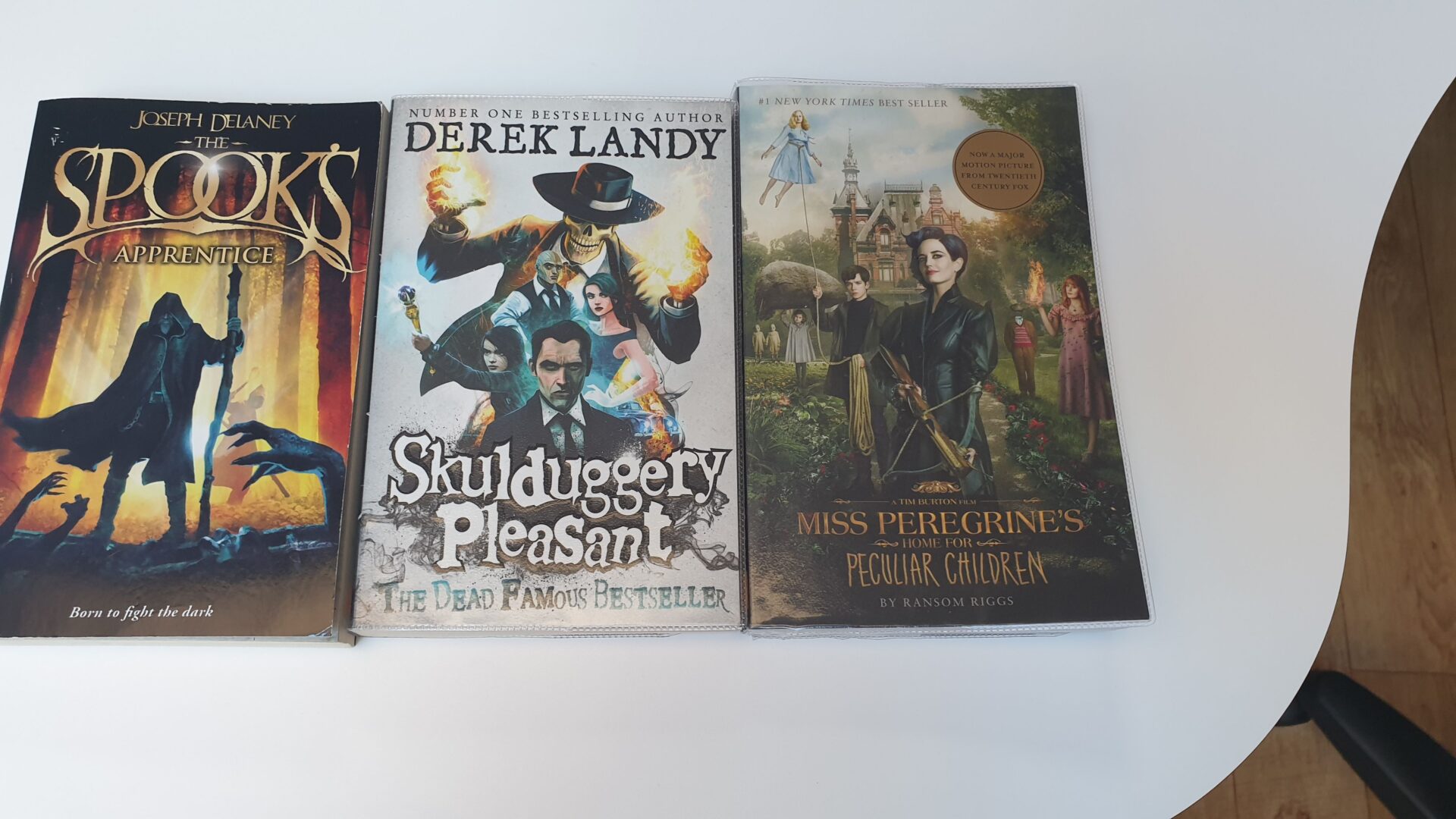 Skulduggery Pleasant by Derek Landy
Skulduggery Pleasant by Derek Landy
Gordon Edgley's death was sudden and unexpected. A successful writer, his of horror fiction had brought him enough success to have enabled him to buy a large house, named Haggard, near Dublin, and had given him wealth, fame and some rather strange friends.
His two brothers had kept in touch with him but had become a little distant because of these friends and because Gordon had a sense of humour that could offend; he didn't suffer fools either. All in all, his life was a bit mysterious. He did like his niece, Stephanie though; she understood him and his sense of humour. Stephanie was only 12 but knew her own mind and, like her uncle, had little time for fools. She liked to visit her Uncle Gordon at Haggard and loved his old and interesting home.
Stephanie's father owns a construction company and, together with her mother, they lead a quiet and conventional life that borders on a little bit boring. He had been close to his brother when young, until Gordon got in with his strange and unsettling crowd. Their other brother, Fergus, had also drifted away. Fergus was as unpleasant as Stephanie's father was nice and Gordon was strange. His wife was no better. Beryl was spiteful and unpleasant, a trait she'd passed onto their twin daughters.
At the funeral Stephanie notices a man wearing a long coat and whose face is covered with a hat, scarf and dark glasses. He says that he was a friend of Gordon and tells her that Gordon had liked her and appreciated that she understood him. The mysterious mourner leaves but it is not the last time Stephanie will see him, in fact, he will play a significant role in her life and would change it in a way she could never have imagined.
At the reading of Gordon's will a short time later, Stephanie is astonished to learn that she has been left the bulk of his estate, including the house. Stephanie's parents are made custodians of the estate until she turns eighteen. Her Uncle Fergus and Aunt Beryl are furious to learn that all they have been left is a small brooch. The man at the funeral also attends. Mr Skulduggery Pleasant merely receives some advice from his old friend, that his life and destiny are his own.
Having visited Haggard many times over the years, Stephanie is unconcerned when she and her mother get stranded there by floods and their car breaking down. Her mother decides to walk for help before the floodwaters make this impossible. Stephanie assures her that she will be fine; she not afraid of this house after dark. She finds her uncle's last book and became engrossed in it. Then the phone rings . . .
From this point onward Stephanie discovers another world, a supernatural world known to Gordon and his friend Skulduggery Pleasant. Not everybody in this world is friendly and the man who breaks into Haggard is more than unfriendly, he is downright dangerous. Skulduggery bursts in and come to her rescue. During the fight with the intruder his disguise quite literally slips, and Stephanie finds herself face to face with a talking skeleton, a member of the undead who is also a detective. Hundreds of years have passed since Skulduggery took part in a battle between the forces of Good and Evil in which he had been killed and lost his body, but Good had won in the end and there had been a state of truce ever since.
Skulduggery suspects that the forces of evil are up to something, and Gordon's death is linked to this. They are after a particular object, one which could only be obtained after Gordon's death. Stephanie has no wish to stay alone in the house and insists on going with him to investigate, besides, she had seen this new world of magic and mystery and wants to know more. They find that the object in question is a sceptre, the Sceptre of the Ancients. The only problem with this is that this object is viewed in a similar fashion to that of Holy Grail, an object believed by some to exist but believed by many others to be nothing more than a legend, a fairy tale.
Fairy tale or not, there are persons willing to harm and even kill to find it, namely Skulduggery's nemesis, Nefarin Serpine. Skulduggery and Stephanie have to run the gauntlet with Serpine's foot soldiers, the 'Hollow Men' sent out to find the 'key' that would enable Serpine to locate the sceptre. Smart and very streetwise, Stephanie finds that she can take the danger to life and limb in her stride; she has no wish to go back to her 'normal' life, but like her uncle before her she wants to know more about this hidden world. Despite Skulduggery's misgivings she wants to get involved in his investigation, learn magic and find out why her uncle died. Her lack of experience and knowledge of this world is a worry to Skulduggery. Stephanie could unwittingly do something that could add to the danger they all now faced.
There is a great deal at stake; the truce had held and maintained the peace for such a long time and no one wished to see war break out again. The Elders fear that Skulduggery is a dangerous maverick, hell bent on revenge on those who killed him and did untold levels of damage to his personal life; and this girl who is with him, knows nothing of their history and so could set off a chain of events leading to disaster because of her ignorance. Mysterious deaths have been occurring, but Serpine denies any involvement. Skulduggery sets out to find more information about the sceptre, find it before Serpine does and stop him for wreaking havoc. The safety of the world and all who live on it is at stake.
Stephanie proves to be smart, resourceful and above all, very courageous, facing hollow men, vampire art gallery guards and Nefarin Serpine himself. Skulduggery is irritated at times with Stephanie, and Stephanie frustrated at Skulduggery for holding her back in her quest to learn how to do magic but the disagreements they have contain undercurrents of humour and respect towards each other.
As the race to find the Sceptre of the Ancients before Serpine heats up and becomes more dangerous, Stephanie knows that her life is at stake and her parents may never see her again, but the pull of this secret world of magic and mystery is too strong; besides that, she wants to find out who killed her uncle and why. Skulduggery has his own personal reasons why he wishes to confront Serpine, but both Stephanie and Skulduggery's actions could lead to an all-out war between Good and Evil that would surpass the last one. In the quest for the sceptre and for answers Stephanie learns that in this world, as in that of her own, hidden motives, shifting loyalties and outright betrayal are a constant threat, but deep down she knows where her future lies as the Detectives apprentice. More adventures of the spooky kind are to come in this fabulous series.
Written by Library staff member Janet
October 2022
Written by Janet - Library Assistant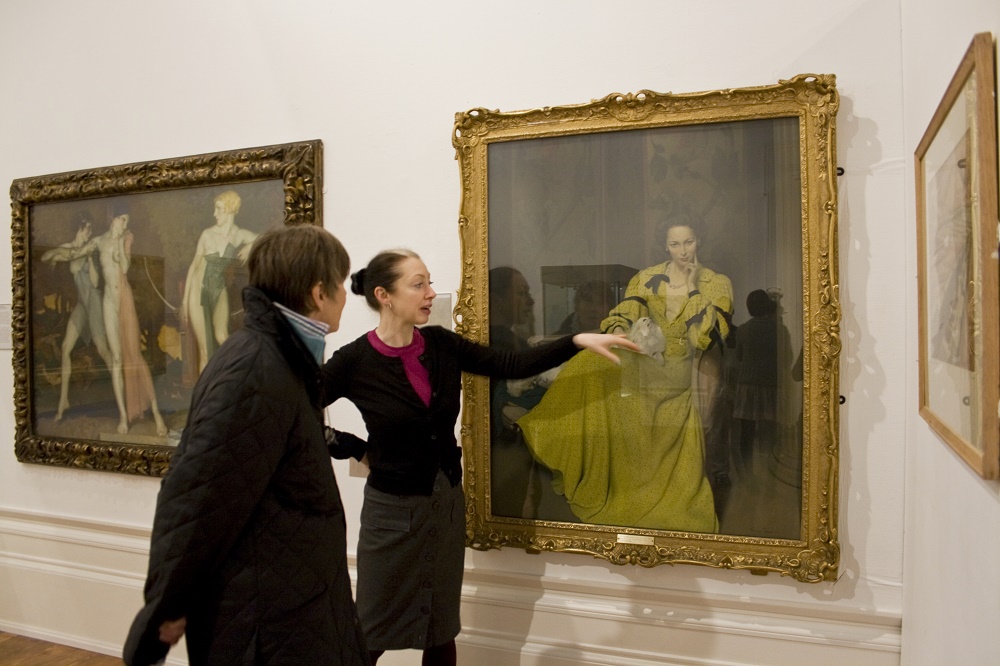 Join us today
Help more of Preston's people enjoy the Harris by becoming a Friend – and you'll get closer to artists, curators and collections too.
Find out more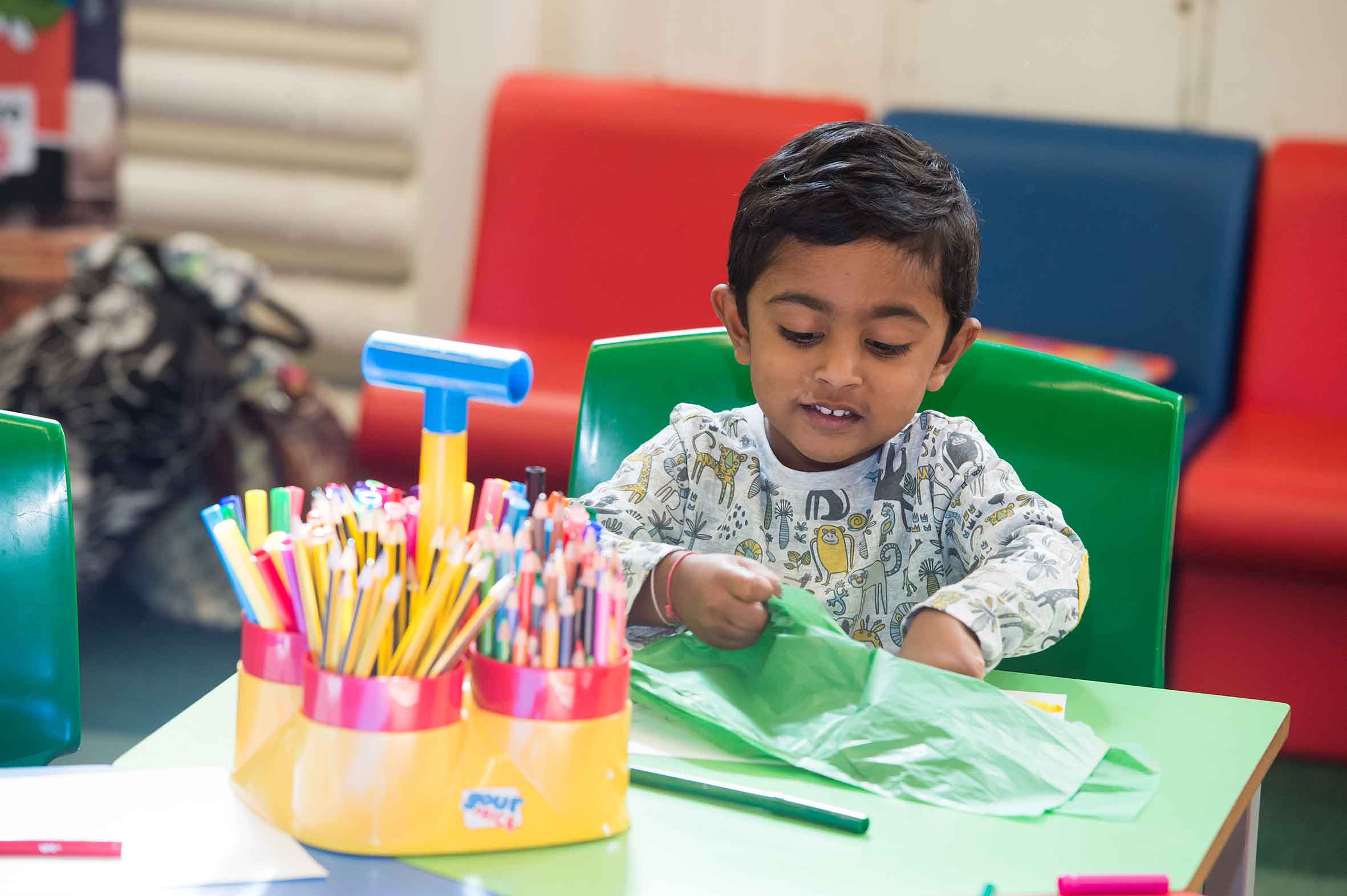 Your community needs you 
A donation from you today will support local people, including those most in need, by helping to create #HarrisYourPlace for everyone.
Donate now