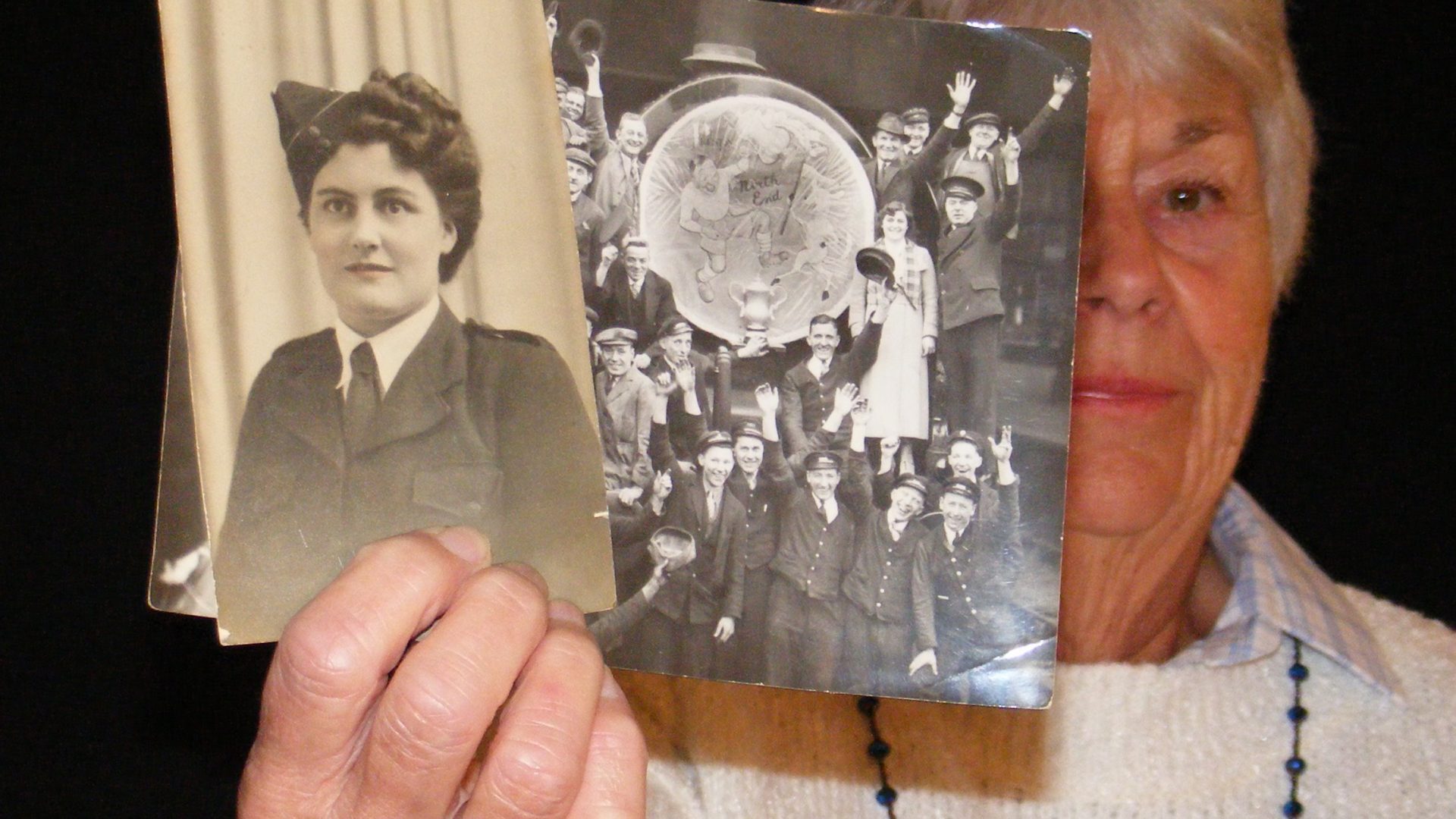 Preston's Second World War Stories
Pat Fogg
Photos of my mum, Jessie Thew (née Scott)
My mum was one tough northern woman, who didn't
stand any messing. At fifteen, she came from the Lake District to live in Preston with her aunt. She worked at the booking office at  Preston station, and, after qualifying as
a stenographer, transcribing speech into shorthand, she
became secretary to the Station Master.
The station was a busy place during the War. Mum was in the ambulance team doing first aid, and she was chief cadger of food for Preston Free Buffet. She looked after
travelling refugee children and stranded passengers – including the Queen of the Netherlands who was fleeing to Balmoral.
When off duty, Mum was an Air Raid Precautions Warden,
patrolling the streets during blackout. She  also ran the Girls'
Training Corps at St. Matthew's church, training girls in preparation for joining the forces. When she had time to sleep, I have no idea!