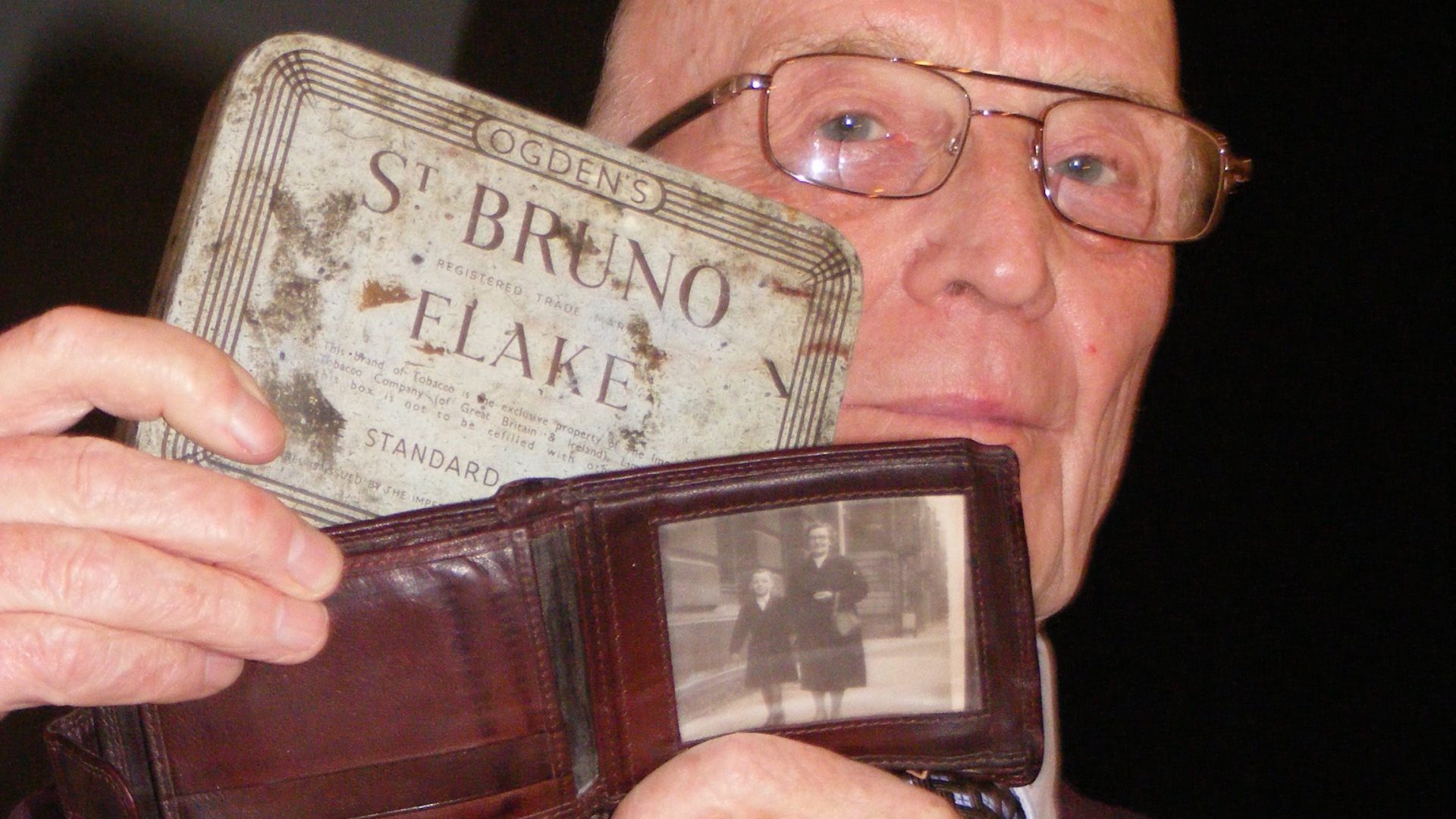 Preston's Second World War Stories
Edward Nutter
Dad's Tobacco Tin and a photo of me with Mum outside the Harris
A man in an Army grey overcoat and large cap walked into
our home and put a kit bag on the floor. This is my first
memory of my father when he returned home from the War.
I remember being passed to neighbours when my mother
went to work at the munitions factory in Chorley. It was a time
of great uncertainty, very little food, poor rented housing and
no heating apart from a coal fire, if you could get coal.
For some years after the War, food was still rationed and
housing was still poor. Even with both parents working, it
was hard to make ends meet. I got used to my father being
around. At school we had a good meal every day. My school
years passed very quickly, as I started work when I was fifteen.