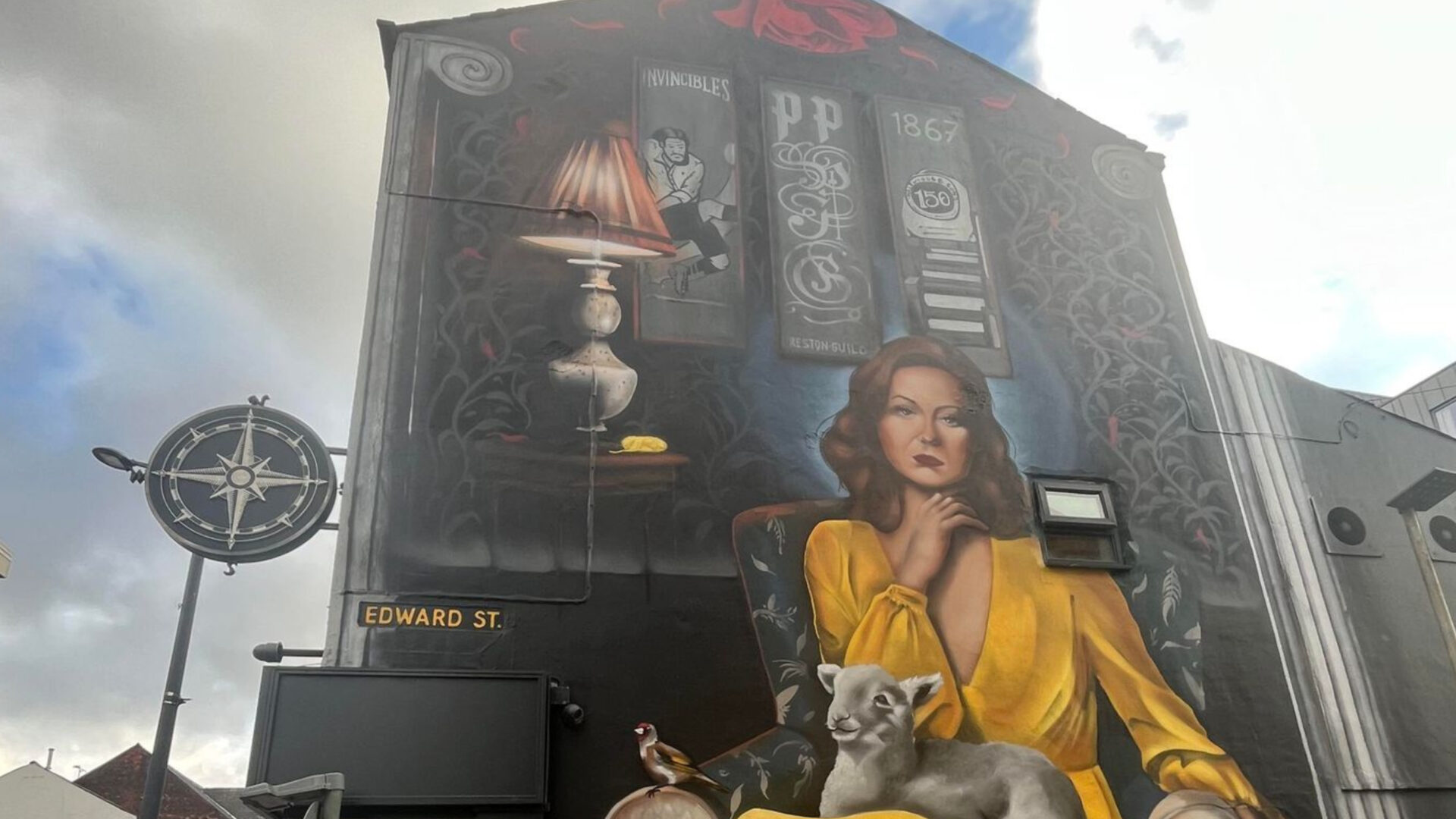 Q&A with Shawn Sharpe
We had the pleasure of catching up with Shawn Sharpe, the talented local mural artist behind the captivating 'Mother' mural adorning Hogarths, Preston. We delved into his latest project, an intriguing interpretation of a familiar face – Pauline in The Yellow Dress, and explored the inspiration that fueled this new artwork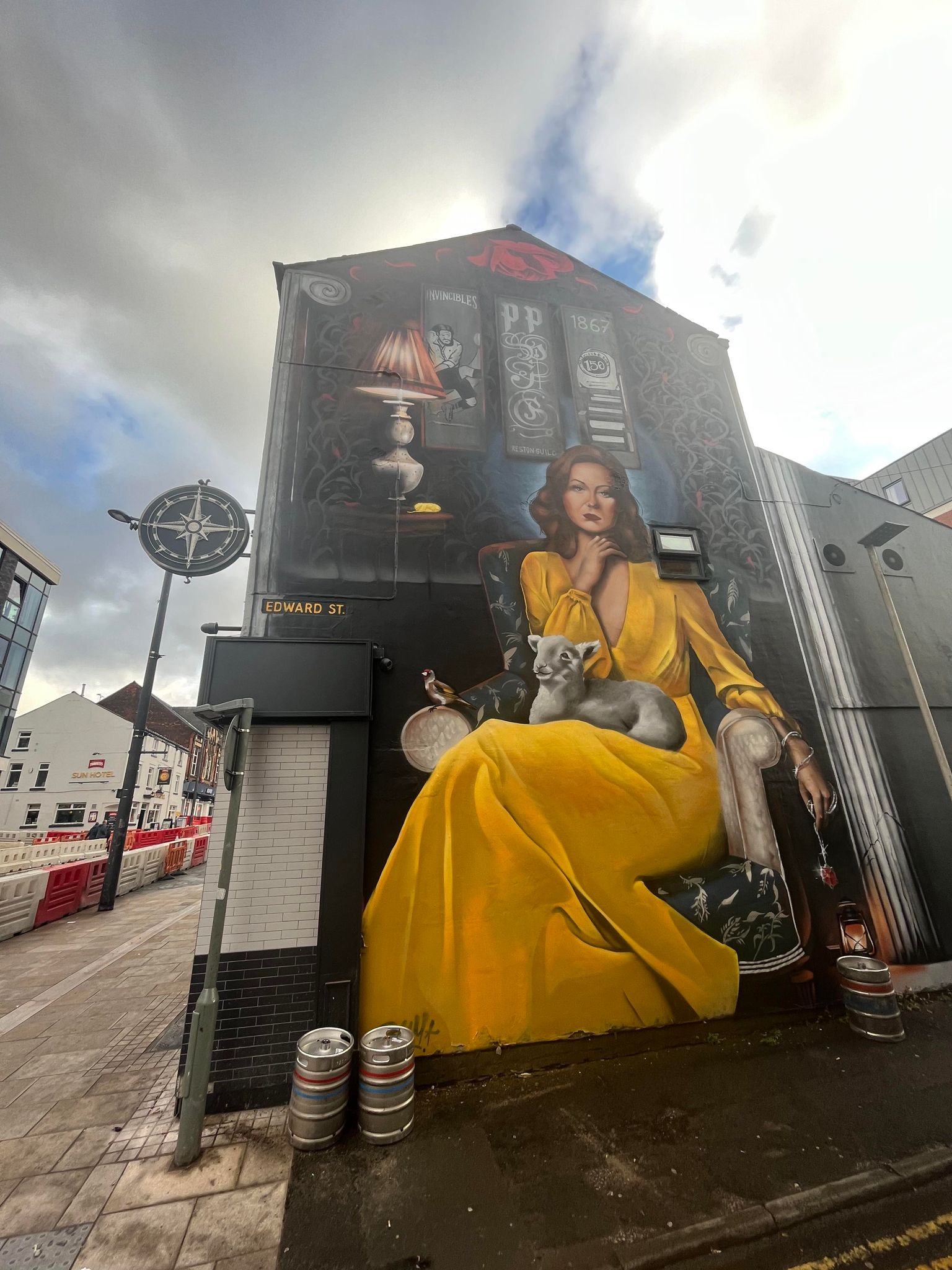 1. Could you share some background about the inspiration behind this artwork?
The inspiration came from a member of the public commenting on my last mural saying she could be Pauline in the yellow dress, I thought it would be a good idea to re-imagine the painting in my own style. It's still Preston themed but not everyone would of seen Pauline so it's nice to bring that story outside of the Harris for the public to see.
2. What is it like to be working on such a large scale? Did you experience any difficulties while working on this project?
Every large scale mural has a different challenge that gets thrown at you, with 'Mother' I struggled to see the lips and fingers because the scaffolding was obstructing me. With Pauline I can't stand back far enough to judge the scale so I have to constantly check everything is in proportion which required a lot of going up and down on the lift.
3. Preston seems to be a common theme in your murals, do you have any more murals planned around Preston?
I have one more for planned before the end of the year, the painting will be in Ashton. I love painting murals for the community so maybe I can approach it in a different way. I'm still in the planning process.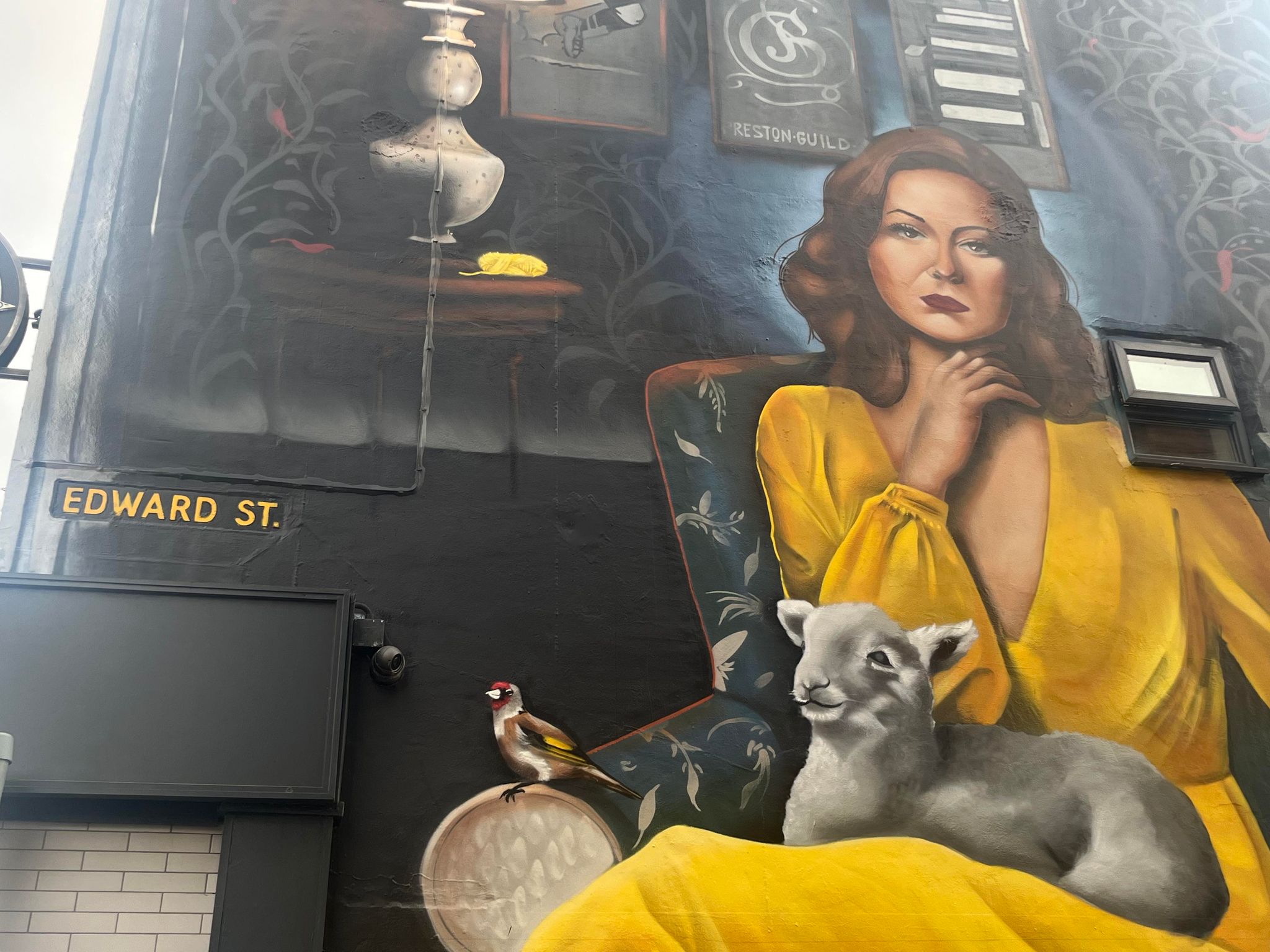 We've worked with Shawn previously when he created some brilliant mural work for the Preston Street Style exhibition.


If you'd like to see more of Shawn's fantastic work, check out the mural painted on The Northern Way (79 Friargate, Preston PR1 2ED) or follow him on Instagram.
Harris Your Place

Harris Your Place is a £16 million project set to restore and reimagine the Harris for 21st-century audiences as a cultural learning space. The aim of this project is to protect the building and the architecture for future generations whilst enhancing accessibility options and positioning the Harris as a community hub for Preston and Lancashire.
The capital project is more than simply preserving this much-loved building; Harris wants to ensure that it remains a vibrant heart of the community. A place where people want to spend their time.