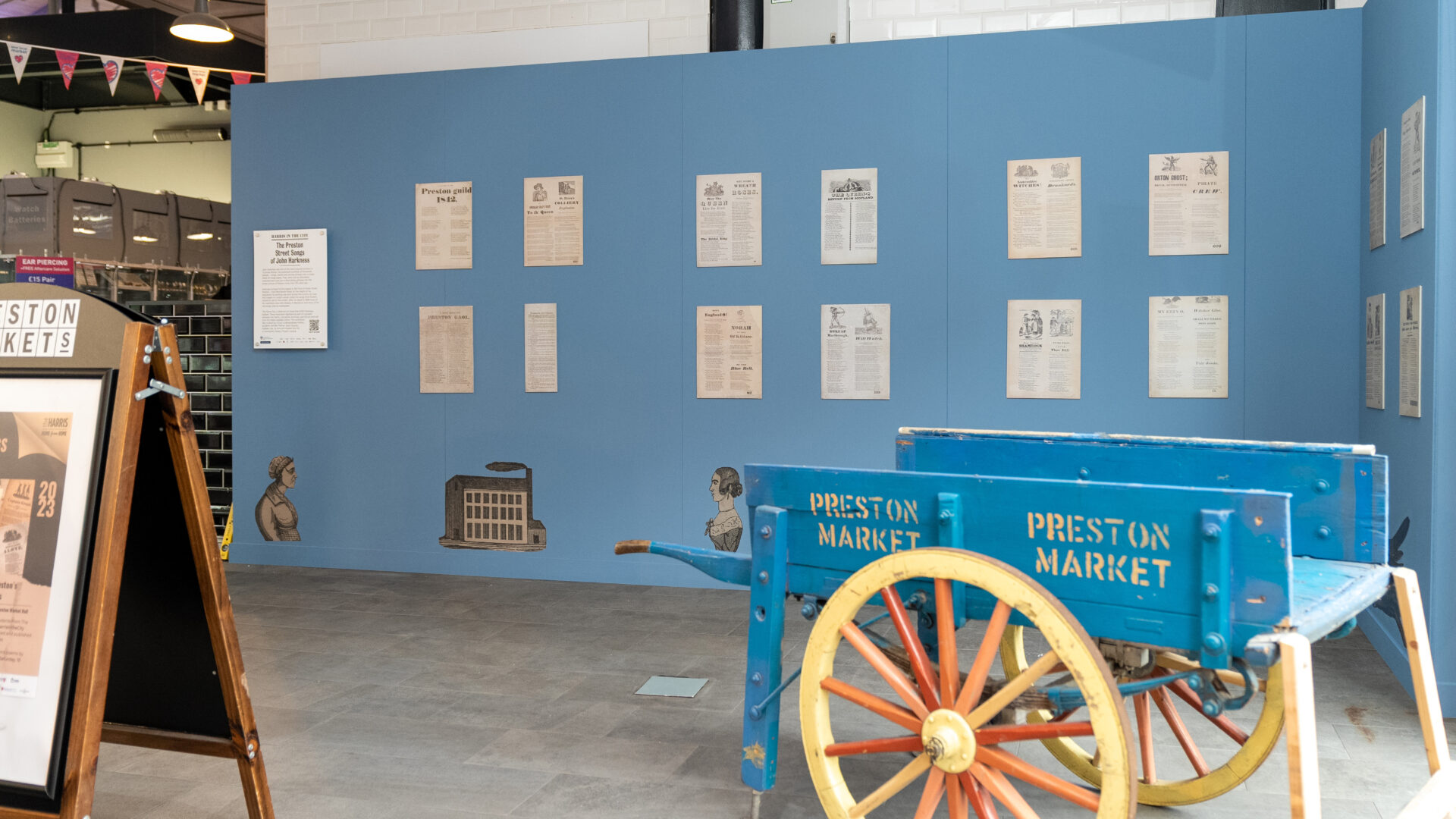 Preston Street Songs: Victorian Harkness Ballads Performance
Preston Street Songs: Victorian Harkness Ballads Performance
On June 10, Preston Market Hall became the stage for a mesmerising exhibition that transported visitors back in time with Preston's Victorian street songs. The collaboration between The Harris and University of Central Lancashire students brought to life the 'Harris in the City' exhibition, showcasing a collection of ballads originally printed and published in the 1800s by John Harkness, a prominent printer in Preston.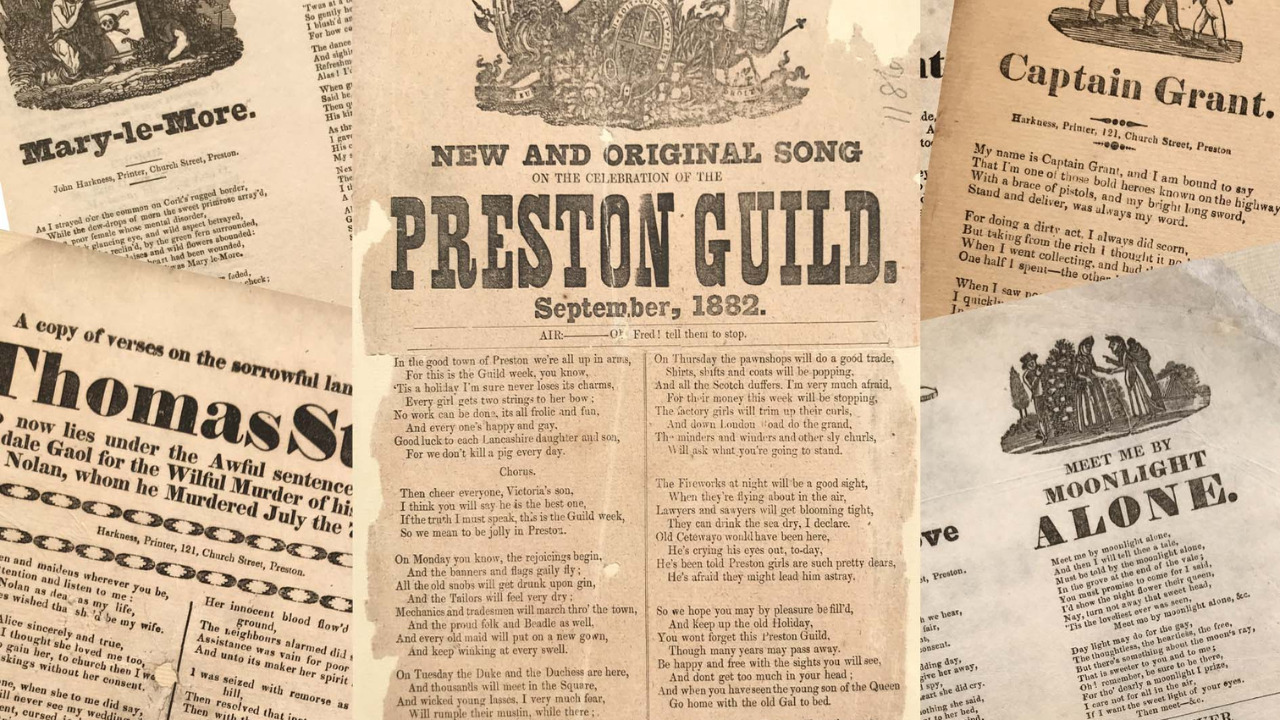 Underneath the canopy of Preston Markets, history lovers had the opportunity to witness snippets of Preston's fascinating past. The exhibition features 16 reproductions of broadside ballad sheets. These remarkable reproductions provided a fascinating window into the street culture of Preston over 150 years ago. The selection of ballads covered diverse themes, including comic tales, love stories, tragedies, and songs that revolved around the city of Preston itself, mentioning significant places and events like the Preston Guild.
View the Harkness Collection here
One of the highlights of the exhibition was the enchanting live performance by the talented singer Jennifer Reid. With her captivating voice, she breathed life into a selection of these historic ballads, transporting the audience back in time to an era filled with rich storytelling and melodic beauty. The Market Hall buzzed with excitement as Jennifer Reid's powerful vocals filled the air.
Throughout the event, visitors had ample time to explore the exhibition and immerse themselves in Preston's vibrant history. The exhibition will remain open until mid-July, allowing more people to view the melodies of the past.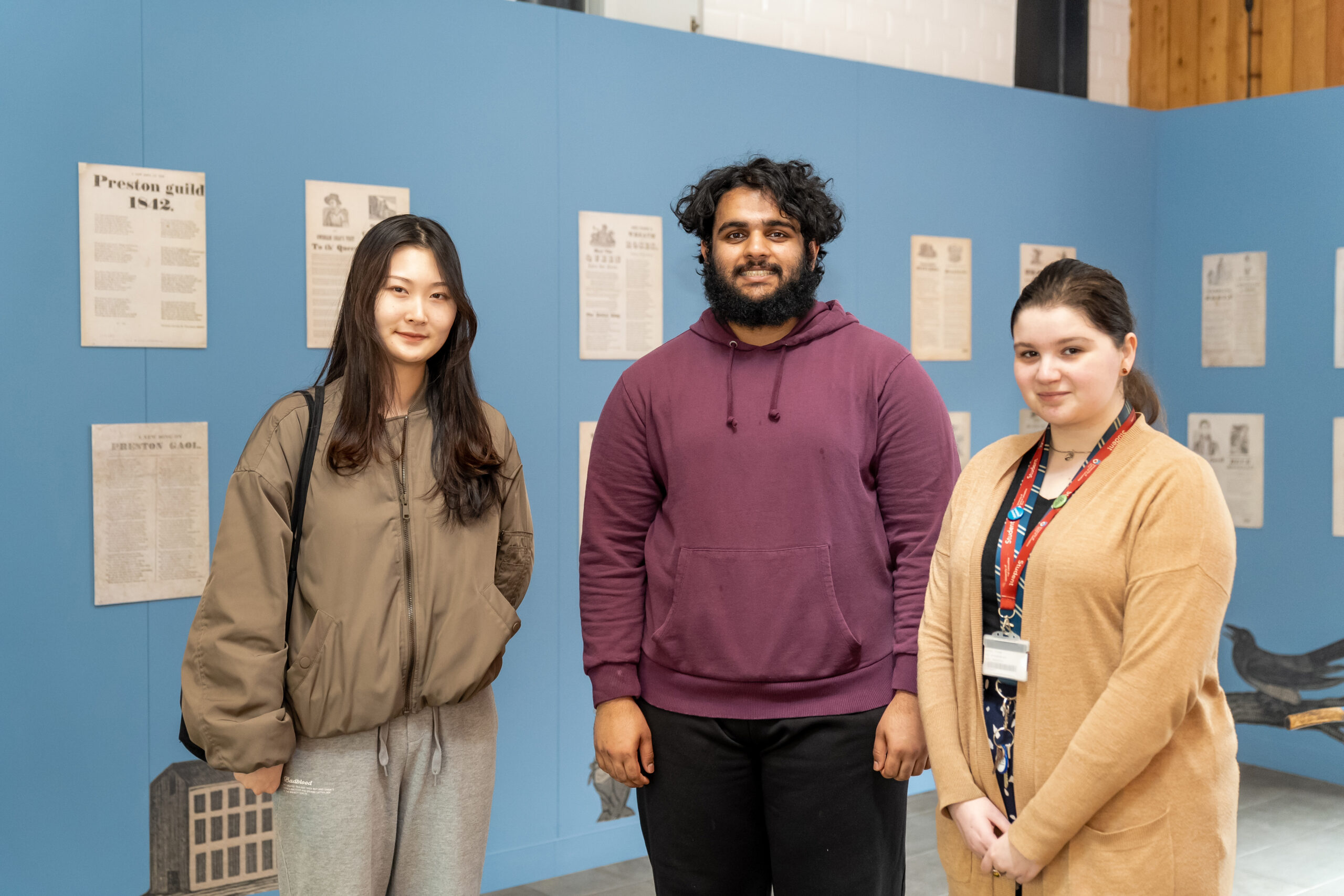 The 'Harris in the City' exhibition is a part of The Harris' programme, which aims to provide public access to their diverse collections during the extensive refurbishment of the building. Thanks to the collaborative efforts of The Harris, UCLan, and Lancashire Archives, the Harkness ballads have been meticulously digitised and catalogued. Soon, this valuable archive will be accessible online, serving as a valuable research tool for anyone interested in local history.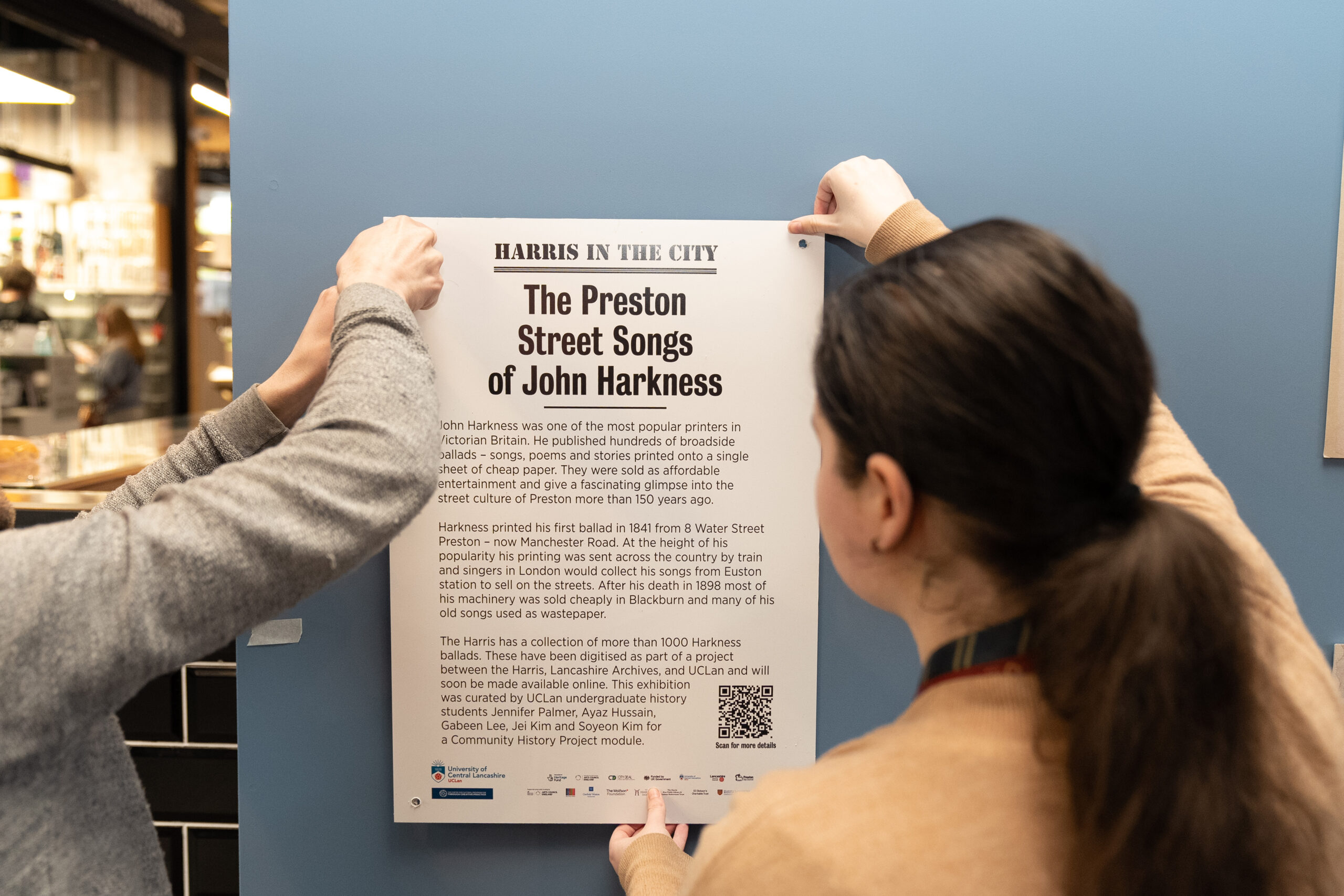 The 'Harris in the City' exhibition was a testament to the power of community collaboration and the preservation of cultural heritage. Visitors were able to connect with the past, gaining a deeper appreciation for the roots and traditions of Preston.
If you missed the exhibition, stay tuned for future events and opportunities to engage with Preston's history on our social media and website. Keep exploring, keep learning, and let the melodies of the past continue to inspire us today.
Harris Your Place

Harris Your Place is a £16 million project set to restore and reimagine the Harris for 21st-century audiences as a cultural learning space. The aim of this project is to protect the building and the architecture for future generations whilst enhancing accessibility options and positioning the Harris as a community hub for Preston and Lancashire.
The capital project is more than simply preserving this much-loved building; Harris wants to ensure that it remains a vibrant heart of the community. A place where people want to spend their time.