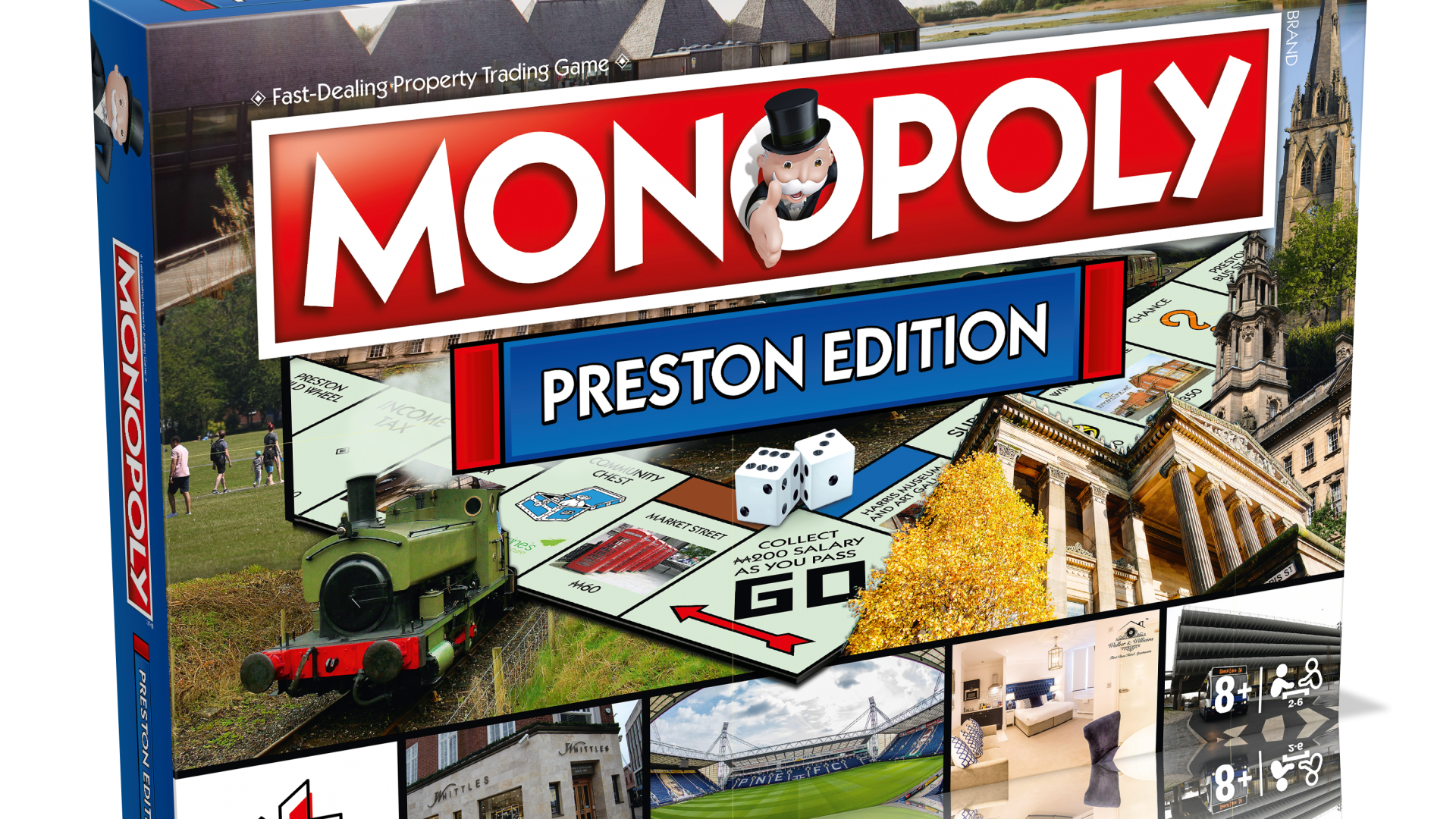 Preston Monopoly has arrived!
Preston Monopoly 
Discover some of the finest sites and attractions from around the city of Preston in this beautiful new edition of MONOPOLY.
The administrative centre of Lancashire, Preston has a distinguished past and a fascinating, vibrant community featuring a number of interesting sites. Begin your tour of the board at Market Street, then take a bicycle trip around the Preston Guild Wheel before moving on to the Ribble Steam Railway and Museum to discover the most exciting facts about the Lancashire and Yorkshire Railway.
Pick up some bargains at Fishergate Shopping Centre but don't dally – you can't miss the Harris Museum, Art Gallery & Library! Improve your properties with houses and hotels, and grab a Chance or Community Chest card for an unexpected fine or bonus. Whether you're a local or just visiting, Preston has plenty to offer, and you'll find all of its highlights are up for grabs. So roll your dice, bankrupt your opponents and claim Preston for your very own!
Find out if this game is in stock at our gift shop and reserve yours by calling 01772 905 414.