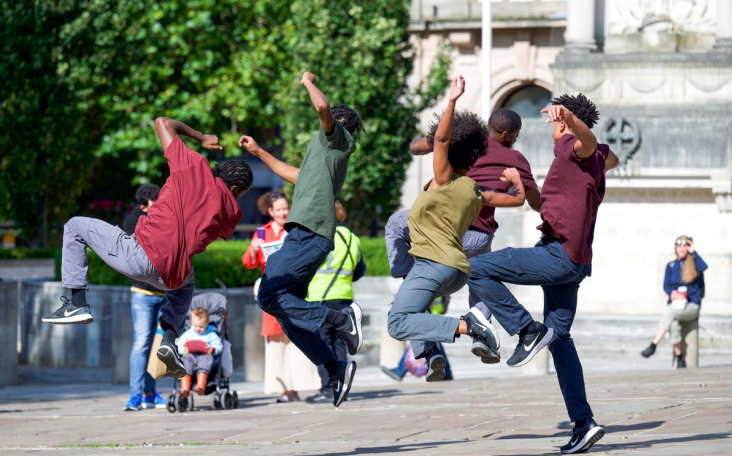 Preston Arts Sector Survey
Preston Arts Sector Survey
Have your say – artists we want to hear from you!
Preston City Council are working with Arts Lancashire to develop a package of support for Preston-based artists and producers. If you're an artist living or practising in Preston, please take some time to answer this very short survey to tell us what your greatest needs are.
Please fill in this short survey through this link: 🔗https://www.surveymonkey.com/r/YVWBRBL

As a first step, artists are being asked to complete a short survey about their professional needs around thinking, fundraising, space for creative practice, showcasing work and business skills. There is also the opportunity to volunteer to take part in a one-to-one telephone or zoom research interview where questions will be asked in relation to individual experiences and perspectives. All data will be anonymised and treated confidentially, and participants will not be identifiable from the data used.
This research will highlight the challenges for artists and producers working in a range of contexts across Preston and provide an understanding of the different forms of support needed. The survey results will be collated and evaluated in March, after which, recommendations for a programme of support to meet the needs identified will be put forward to the Preston Cultural Framework Board.
Tim Joel, Head of Culture at Preston City Council said: "The arts are a significant part of life in Preston and we are keen to hear the voices of the valued artist communities who live and work in the City.
The Preston Arts Sector Survey offers creatives a chance to inform the future strategy and ambition of working together, providing vital information concerning the challenges faced by artists and how to manage these moving forward. Recognizing the last couple of years have been challenging with Covid and now the cost of living crises, rising inflation and energy prices, we are keen to understand how the local creative sector is fairing and what support is needed now to help artists grow and develop.
Addressing key matters involving support, networking, spaces to create, business skills and access requirements will be the first step in guiding how we develop and enhance the cultural offer for Preston-based artists. The Cultural Framework Board, Cultural Governors have shared sector need around support for creatives to help turn their ideas into reality, understanding the steps they need to take to get projects off the starting blocks.
To create positive change in an area as important as the arts, it is essential that a range of artists participate to fully understand the scope of their greatest needs. Through consultation, interviews and discussion we hope to gain insight from artists on ways in which we can continue improving this provision both now and into the future
The survey will inform a tailored made package of support for artists to address the challenges raised and the Council is committed to working with Arts Lancashire to fund and support a sector support programme to roll out this year in direct response to the needs of artists."
Alex O'Toole, Chair of Arts Lancashire, said: "Arts Lancashire is delighted to be working with Preston City Council to support Preston artists. The Preston arts sector is incredibly important to Lancashire's cultural offer and has a key role to play in activating the city as a vibrant, exciting place to live, work and visit and in helping to meet the wider social and wellbeing needs of residents.
We want to help make it more possible for people to develop careers as artists in Lancashire.
We need this kind of research to help ensure artists are valued and properly supported for the work they do so they are able to deliver their best work and feel ambitious for their practice in Preston and beyond.
The needs survey will give us a base of real knowledge about the needs of Preston's creative practitioners and will help us support cultural leaders to better understand how to make this work sustainable, professionally and personally."
Preston City Council and Arts Lancashire plan to develop a package of support for Preston-based artists and producers as the outcome of the survey, which will focus on guidance, fundraising, practice space, showcasing work and more.
The deadline for the Preston Arts Sector Survey is the 6th of February 2023.

January 2023
Written by The Harris Museum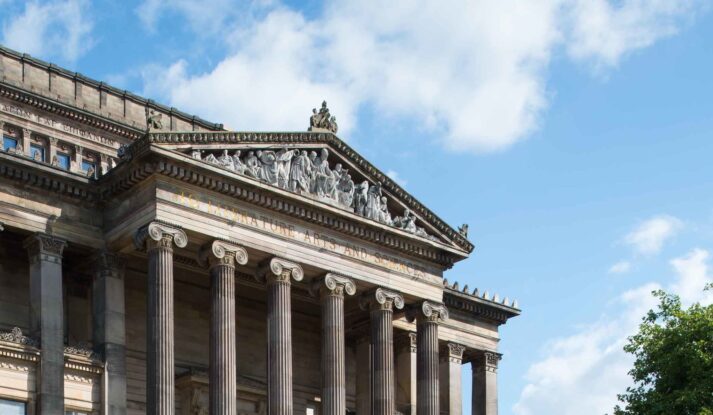 We're creating a better Harris for everyone!
Find out the latest updates on the
Harris Your Place project.
READ MORE