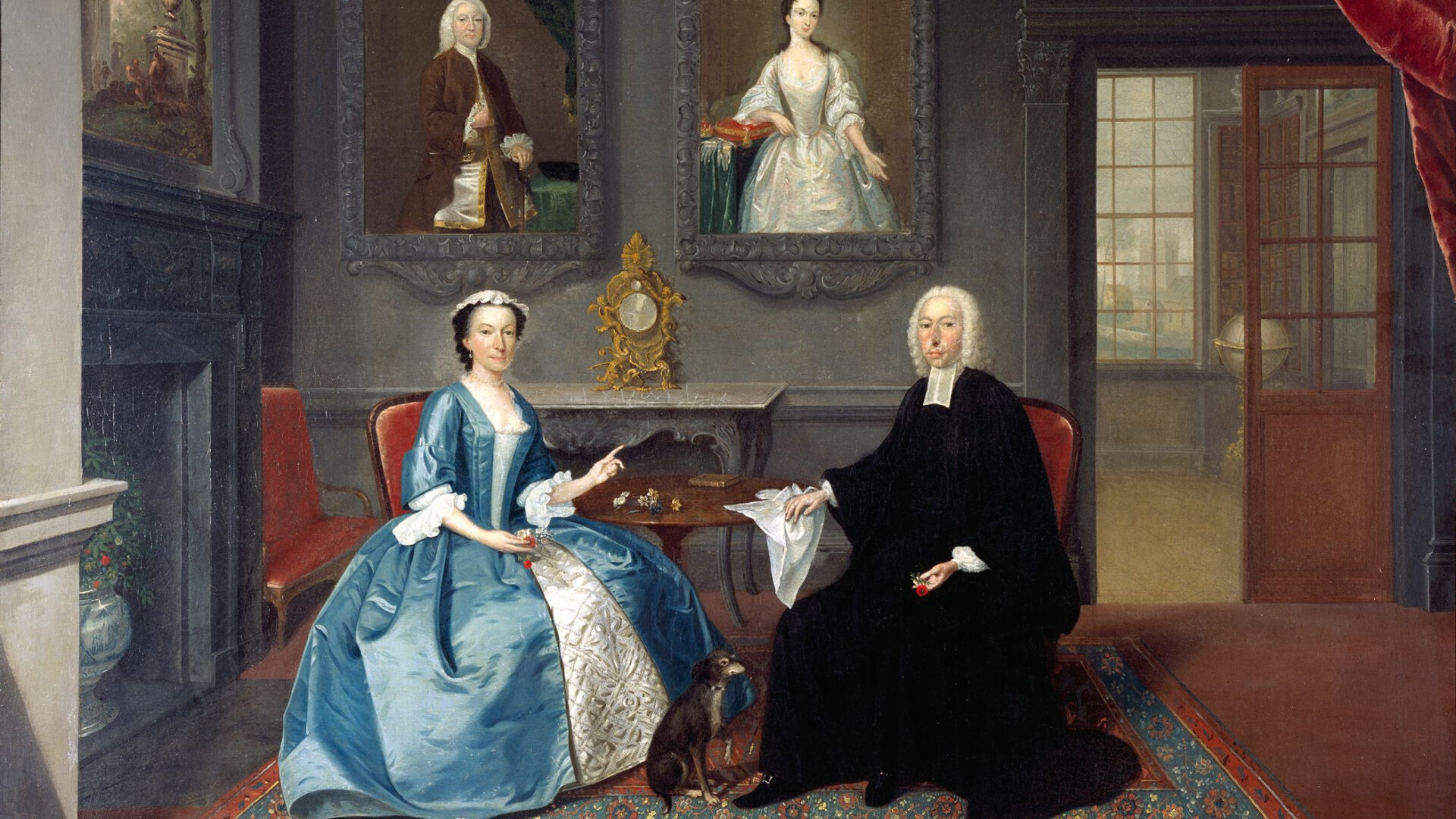 North West Reads Book 8: A Dark Anatomy by Robin Blake
North West Reads Book 8: A Dark Anatomy by Robin Blake
Book 8 of our North West Reads is a story involving a mysterious death, set in Preston in 1740.
Very little remains of the Preston of the eighteenth century, dominated as it is by the red brick houses and mills and the neo-classical civic buildings built by the Victorians. In this novel by Preston-born Robin Blake, we are taken back to 1740 to a smaller but still very prosperous town.
Titus Cragg is a Lawyer and the town's Coroner, his friend, Luke Fidelis, a Doctor; A Dark Anatomy is the first in a series of novels featuring the investigations of these gentlemen during the age of Enlightenment. Cragg is an admirer and avid reader of the Spectator and has his own well-stocked library, similar maybe in content to the library of Dr Shepard whose own library, bequeathed to Preston and its people, forms part of the Harris's special collection of books. In this story Titus's library proves to be invaluable in a case involving a brutal death.
It's March 1740 and Titus Cragg is summoned by a messenger to Garlick Hall, situated on the north-west edge of Fulwood Forest and the home of Ramilles Brockletower, landholder, Squire, Justice of the Peace and local MP. Dolores Brockletower, his wife, had been found dead in the nearby woods with her throat cut from ear to ear. She had gone out for her morning ride, something she did regularly, and her horse had returned sometime later without her and with blood on her mane. Lady Brockletower was found, after a search, by one of the estate employees. When Cragg arrives at the scene he notices that the estate workers gathered by the body do not seem upset or distressed by their mistress's death. She had been stand offish with them and with people of her own class, steadfastly refusing to play the role of society hostess that was expected from members of the gentry and upper classes. The man who found her body, Timothy Shipman, mentions her insistence of riding astride her horse rather than side-saddle, which he regarded as scandalous.
Dolores was the daughter of a Jamaican sugar plantation owner who had met and married Ramilles (he was serving as a naval officer in the West Indies at this time), returning to Britain with him to take her place as Lady Brockletower of Garlick Hall. Her status as a 'foreigner' was something people held against her. There were rumours of her being a witch and of practicing what Titus thinks is called 'woo doo'. Timothy, a member of a dissenting sect called the Heptamerians, was convinced she was a witch and had had dealings with the Devil. His theory was that she had met the Devil in the woods who had then killed her.
These prejudices were not the only reasons why she, and her husband, were unpopular. This was the time of land enclosures, the taking of common land used by working people for centuries to feed their animals, gather firewood and trap small game such as rabbits for the pot. As with other landowners of the period, the Squire had enclosed the land to make it profitable, excluding the people from using the land by law. Infringement could lead to convictions for trespass or theft, serious offences that could result in transportation or even execution; it was the view of lawmakers that harsh sentences deterred crime. For those barely scraping a living this made life even harder, especially in winter, and hardened their feelings towards the rich and powerful.
Titus examined the body which lay in an odd position, face downwards. There was no sign of a murder weapon and the only other item he finds nearby is a discarded horseshoe. He keeps an open mind as to the reason for her death; murder is bad enough but if it was suicide this would cause a scandal, an act regarded in these times as deeply shameful and which would be further 'punished' by burial in unconsecrated ground. Titus had no wish to see the ruling classes undermined in the eyes of the workers and the poor in order to maintain social stability and prevent disorder.
He directs some of the estate's men to place the body in the Hall's ice house in order to have it examined in due course by Dr Fidelis. While this is done he visits the Squire's sister, Sarah, at the Hall. She also doesn't show much grief at her sister-in-laws death, it seems that they were not close and Sarah describes her bluntly as a 'rough-riding hoyden'. She confirms that Dolores went out the previous morning for her ride as usual, and tells Titus that she was aware that she was angry about something, but didn't know what was upsetting her. Maybe, Sarah suggests, it was all the building work going on at Garlick Hall. The Squire was bringing an Italian influence to their home by employing an architect, Barnabus Woodley, to make improvements and to build a classical-style temple. Woodley was from York, a young man of 23, and rather full of own importance. When interviewed he tells Titus that he had seen Dolores the previous day and she had cut past him rudely. He says she did not try to build good relations and friendships with others and made enemies. His theory is that she was set upon and killed by vagabonds.
As Titus continues to interview staff and witnesses he gets a troubling picture of the Brockletower's marriage. It was undoubtedly an unhappy one to the point that the relationship was breaking down. No heir has been born to the couple and this had added to the tensions between them. Dolores's maid tells Titus that the Squire had waited for his wife in the woods early one morning and jumped out at her as she was on her morning ride, supposedly as a joke, but Titus wonders if this was actually a rehearsal.
The Squire was away in York on business but was now on his way back home. The Squire's valet returns to the Hall first and confirms that the news has reached him that his wife is dead. Titus learns from him that the Squire has taken a detour to Settle and had sent his servant ahead and would arrive at the Hall the next day. This arouses Titus's suspicion. Did the Squire go to Settle or did he ride to the woods to murder his wife? Titus makes him his prime suspect. Lady Brockletower's commonplace book contained a quotation, familiar to Titus but one which, for the moment, he cannot place: 'The Soul of a Man and that of a Woman are made very unlike. Imagine therefore my pain and fear'. Was this fear referring to fear of her husband, and a fear for her life?
Titus and Luke, as men of the age of science and empiricism, try to work out rationally what could have happened to Dolores Brockletower, examining the scene of her death, the motives of a potential murderer and the state of her relationship with her husband and society in general. Luke is very keen to do a post mortem on a member of the gentry, a rare opportunity as it was usually criminals whose bodies met this fate. Titus is dismissive of the convictions of some of the community that the Devil was responsible for her death, that she was a witch or that she was even a werewolf! Old beliefs in the power of the supernatural were still widespread and Titus notes in a conversation with his wife, Elizabeth, (a fine, supportive and sensible woman who Titus adores) that a world that admits the existence of witches is one in which the law and the truth can't operate. Although a law had been passed in 1735 in order to prosecute people making claims to have and use magical powers (in other words there was no such thing as a witch), beliefs take a far longer time to change, particularly amongst those who had not had access to an education of the level received by Titus and Luke.
The Squire eventually returns to Garlick Hall allowing Titus the opportunity to question him. He is not is a good state of mind, understandably, and has already sent the Sergeant of Preston away with a flea in his ear. Titus, as the coroner, cannot be refused an interview, but the Squire is still furious at being subject to questions regarding his wife's death and his movements on his journey from York to Preston. As a magistrate himself he regards himself as the law but Titus is not cowed or intimidated by him. He tells the Squire that he will be holding an inquest and have the body examined by Dr Fidelis.
Unfortunately Titus's plan goes awry when a vital piece of evidence disappears. He has to organise the search and retrieval of this evidence, the possible reasons for its disappearance and what the significance of this could be to Dolores Brockletower's death. This takes Titus's investigations into some of the shadier sides of Georgian science and medicine whilst, at the same time, he has to deal with Preston's officials who are accusing him of incompetence. As Titus delves deeper into the Squire's life, and follows the evidence found at the scene, some dark secrets come to light. There's more evidence of the Squire's hot temper and rashness, but does this make him a murderer? Who is trying to hide evidence and stop Titus from finding out why Dolores died, and what are the motives for this?
No matter how unpopular and disagreeable Dolores Brockletower was she, as far as Titus is concerned, deserves justice. When, after many difficulties and numerous theories the truth is revealed, it is met with shock and astonishment and is nothing that Titus and Luke could ever have imagined.
Robin Blake not only recreates the Preston of the eighteenth century, the reader can picture the streets, buildings and surrounding areas of woodlands and gardens vividly, but also the society, politics, class relations and religious divisions of the period. Both Elizabeth Cragg and Luke Fidelis are Catholics in a country that controls and places restrictions on people of that faith. They practice their faith quietly. The eighteenth century was a time of social, philosophical, industrial and scientific change and discovery, a time of enlightenment, but it also had a dark side. Dolores Brocklebank's family owned a sugar plantation and therefore would be owners of slaves, so the price paid to build the beautiful Italianate temple in the grounds of Garlick Hall was not solely a monetary one. Titus Cragg and Luke Fidelis have an insatiable curiosity about their world for its own sake and not just to enhance their professional lives, very much men of their times. Calm and rational, Titus is more than a match for the rich and powerful and the secrets they wish to hide.
May 2022
Written by Janet - Library Assistant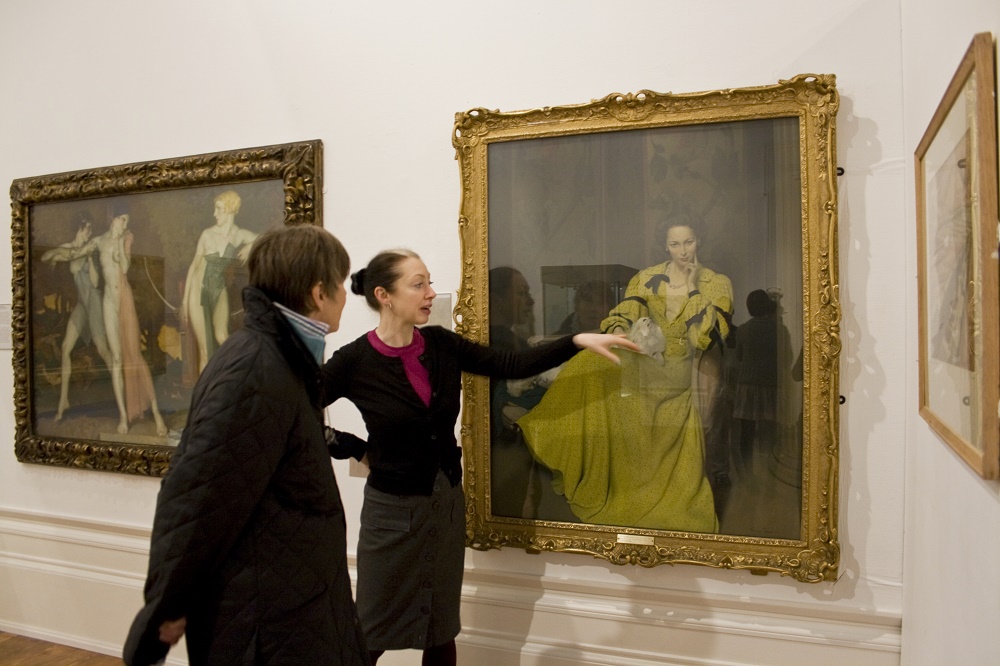 Join us today
Help more of Preston's people enjoy the Harris by becoming a Friend – and you'll get closer to artists, curators and collections too.
Find out more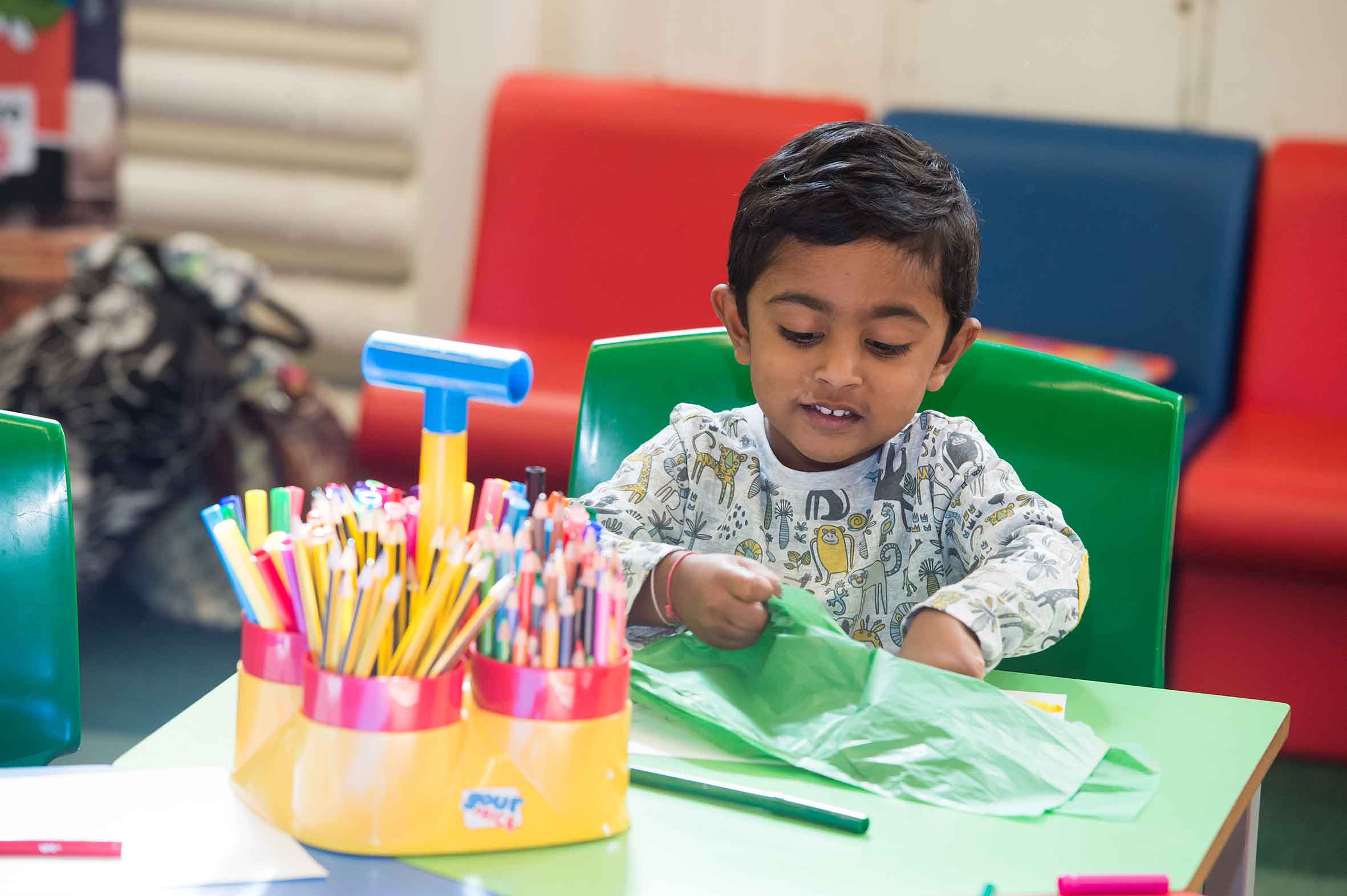 Your community needs you 
A donation from you today will support local people, including those most in need, by helping to create #HarrisYourPlace for everyone.
Donate now