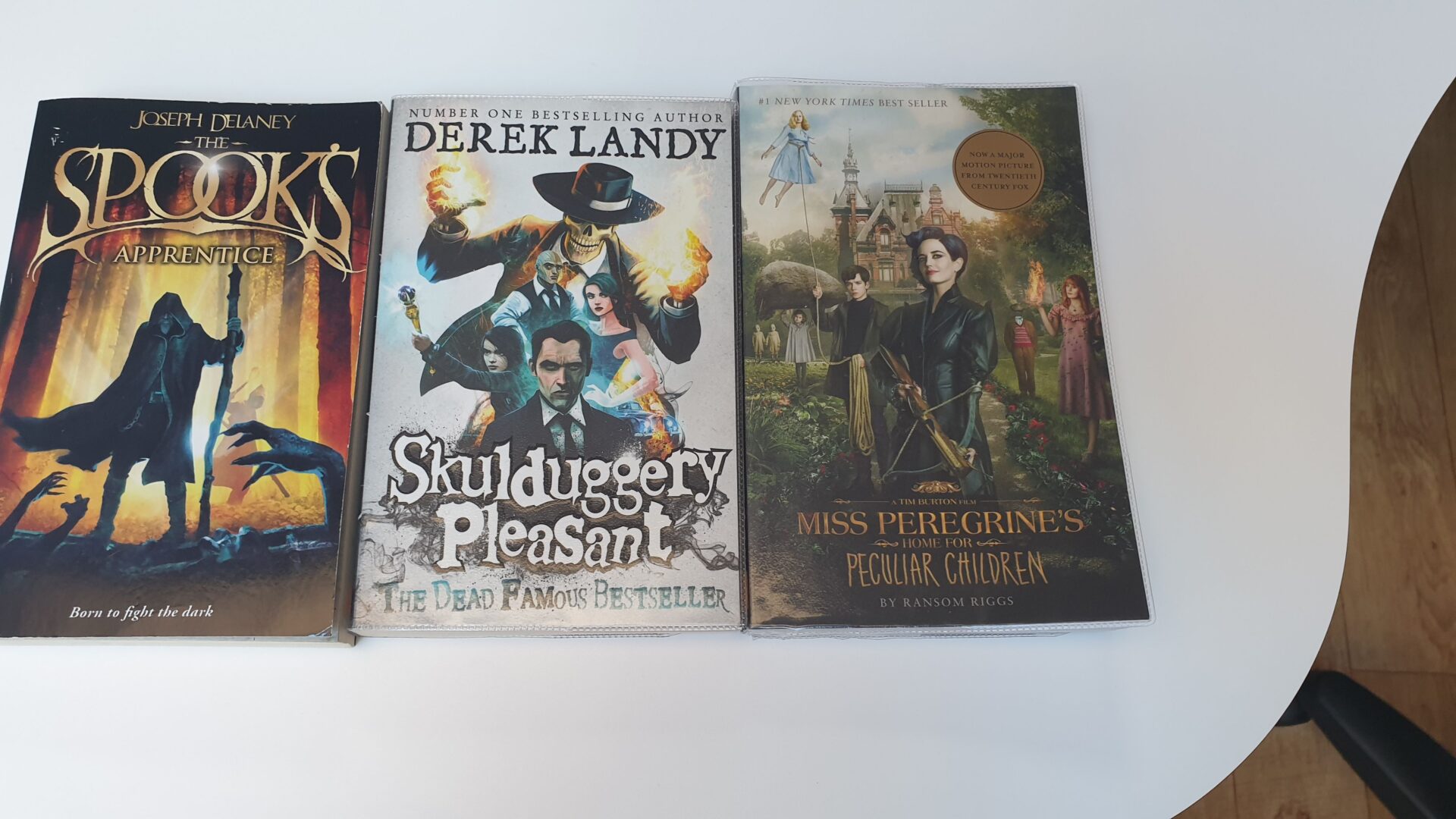 Miss Peregrine's Home for Peculiar Children by Ransom Riggs
 Miss Peregrine's Home for Peculiar Children by Ransom Riggs
This is a fantastically imaginative novel in which the author has used actual photographs that are very peculiar, surreal, and unsettling to illustrate the story. It's a great gothic read and a perfect novel for all those who love the Halloween season!
Jacob Portman is a regular young 15-year-old school kid, albeit from a wealthy family, owners of a string of drug stores in their home state of Florida, USA. He expects life to pan out in a regular, normal way going through school, University, first job, home, marriage, children etc. At the present time, however, he is working at one of his parent's stores, bored and desperately trying to get himself fired, an impossible task as he is the child of the store's owners.
Jacob lives not so very far from his paternal grandfather, Abraham (Abe) Portman, and they have had a close relationship right from when Jacob was a child. Abraham was a veteran of the Second World War in which he had fought the people who had murdered his family. Abraham was from Poland and was Jewish; he had been the only member of his family to escape and survive. The stories he told the young Jacob of his own youth were not the conventional war stories generally recounted by that generation. His were strange and fantastical, full of children with amazing powers who lived in a beautiful house away from the 'monsters' who if they found them would kill them. Abraham had some equally strange photographs as evidence; a girl in a bottle, a boy full of bees, another girl miraculously levitating off the ground.
As Jacob got older it dawned on him that these stories were not true, and the photographs were fakes. He did not contradict his grandfather, he loved and respected him too much for that, and reasoned that his stories were his way of dealing the trauma he experienced in wartime Poland. Now Jacob was becoming worried that his grandfather, whose behaviour had become more erratic and the stories of 'monsters' coming for him were becoming more frequent and alarming, was suffering from dementia. His grandfather was convinced that the 'monsters' were close and were coming to kill him.
Then on one horrifying night, Jacob's world gets turned on its head. Visiting his grandfather's house he finds it wrecked. Convinced that he has finally completely lost his mind Jacob goes in search of him, figuring that he would have gone into the local woods near to the neighbourhood in which he lived. To his horror he finds his grandfather on the ground, face down and fatally injured with a nasty slash across his body. Abraham has just enough life in him to tell Jacob to find the bird in the loop, an old man's grave, an island, Emerson and a date, 3rd September 1940. He warns Jacob that he is in great danger and then he dies. Crouching beside his body, Jacob senses that he is not alone; there is something else in the woods. He directs his flashlight and see something that he had come to believe was a figment of his grandfather's imagination, the monster of his stories right there in front of him, a grotesque creature with tentacles coming from his mouth. It runs off leaving Jacob shocked and traumatised.
Jacob tells his parents and the police of the circumstances of his grandfather's death. He is full of guilt for not believing his grandfather or taking heed of his warnings. Not surprisingly the police and his parents conclude that Jacob is suffering from a mental crisis brought on by the discovery of his grandfather. He goes to a psychiatrist and comes to accept that the trauma of the death combined with the vividly told stories created an hallucination of a monster in the woods. That night, and the subsequent nightmares after the event, are explained as an 'acute stress reaction'.
Jacob's life returns to normal, though he is still having nightmares. His sixteenth birthday arrives, and his family throw him a surprise party with friends and family attending. It is going well, but then Jacob is given a present that his parents find unsettling and unwelcome given his recent health issues. This Aunt Susie had found a birthday present from Abraham when they were clearing his house, and she had not the heart to throw it away. It is an old copy of the Selected Works of Ralph Waldo Emerson. Emerson, one of the last words his grandfather spoke to him. A letter drops out and Jacob leaves the party to read it. This 15-year-old letter from the Island of Cairnholm, off the coast of Wales from an Alma Peregrine (with an accompanying photo) sets Jacob off on a quest to find out more about his grandfather's early life and to get answers about the strange fantastical stories he told him as a boy. What is the truth of them? Maybe he could find this Miss Peregrine who had cared for him as a young man, before he decided to go to war and take on the monsters killing his and other peoples.
It was relatively easy to persuade his parents that he wished to visit Cairnholm Island during the summer vacation. His doctor felt that this would help his recovery from the mental health trauma. Jacob's father was a very keen ornithologist and had tried (unsuccessfully so far) to write books on the subject. Cairnholm was a haven for birds and perfect for his research. Jacob was hoping for a rational explanation of his grandfather's life, but what he finds on the beautiful, isolated Island of Cairnholm reveals that both he and his grandfather before him are not ordinary, everyday people but something far more special and magical; but the danger that comes with this are not figments of the imagination, they are very real, they are out there and they are closing in on him and on others like him.
Miss Peregrine's Home for Peculiar Children is the first book in a series charting the fight for survival of Jacob and the 'peculiars', people with extra special abilities. The security of the colonies of peculiars is under attack and their lives in danger. It takes Jacob into the fight for his life and the life of his new friends, friends who have been safely hidden from the everyday world for generations.
Written by Library staff member Janet
October 2022
Written by Janet - Library Assistant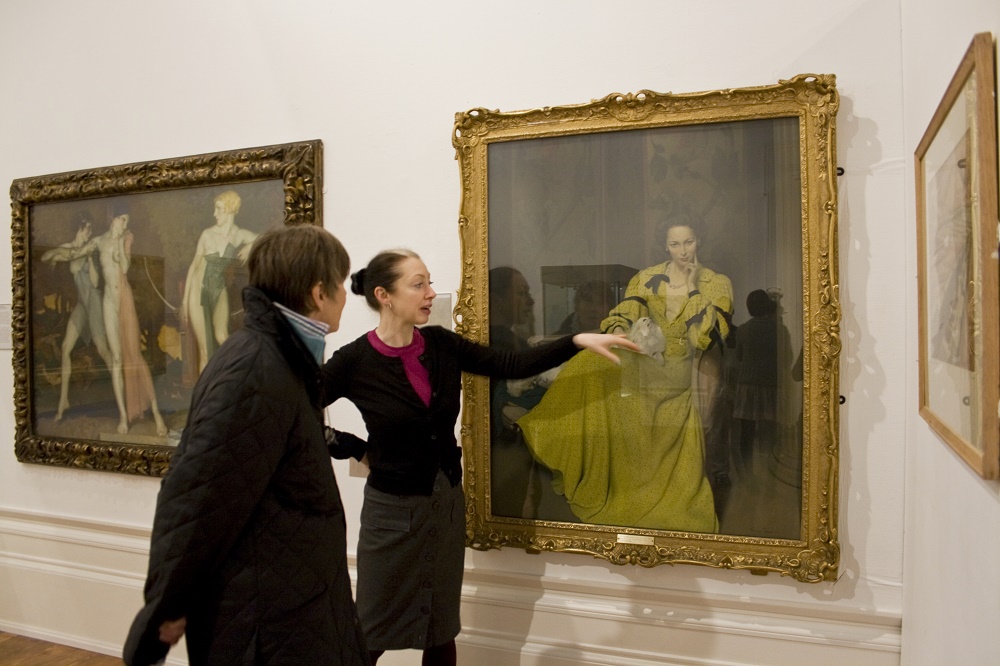 Join us today
Help more of Preston's people enjoy the Harris by becoming a Friend – and you'll get closer to artists, curators and collections too.
Find out more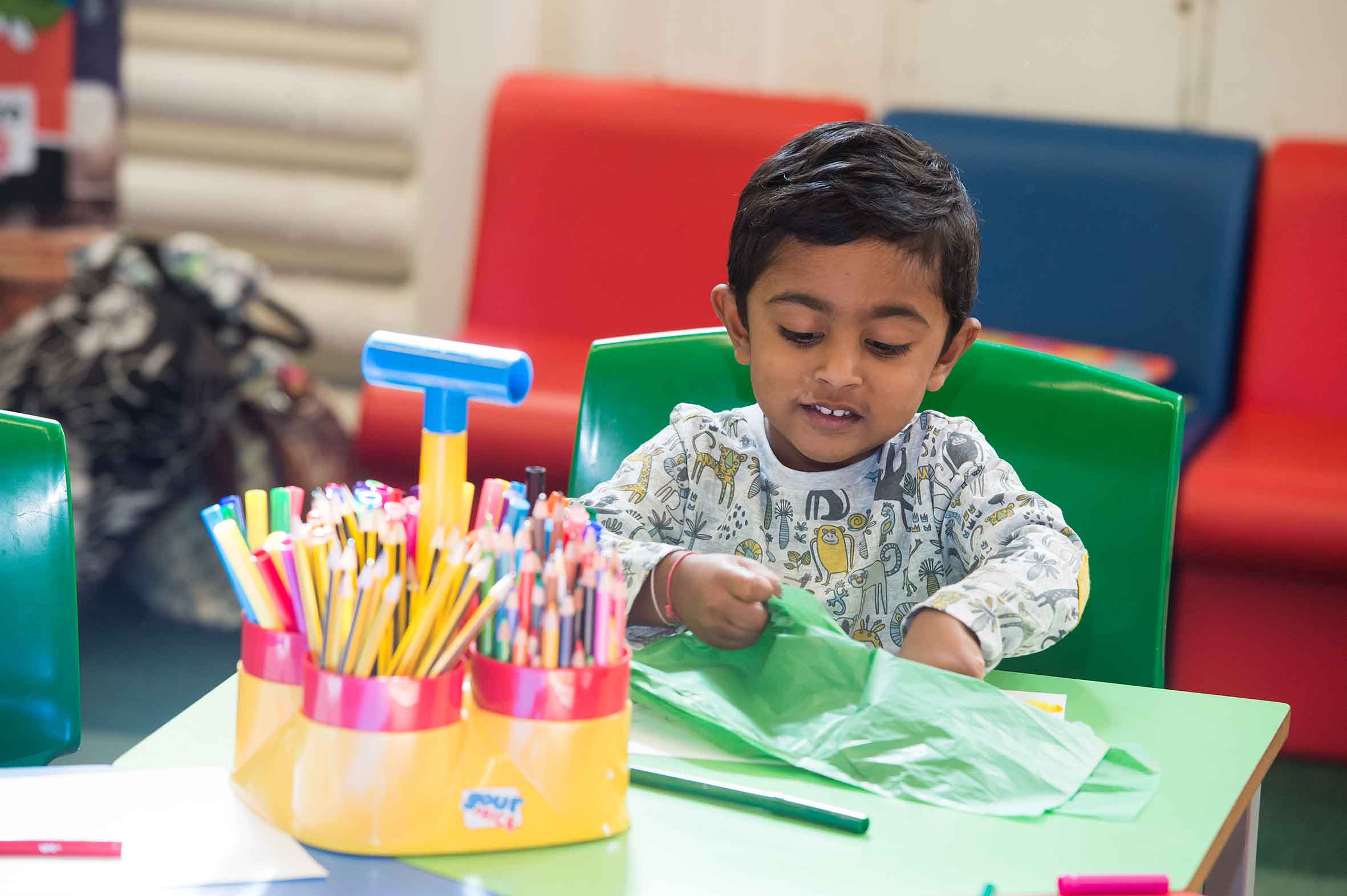 Your community needs you 
A donation from you today will support local people, including those most in need, by helping to create #HarrisYourPlace for everyone.
Donate now