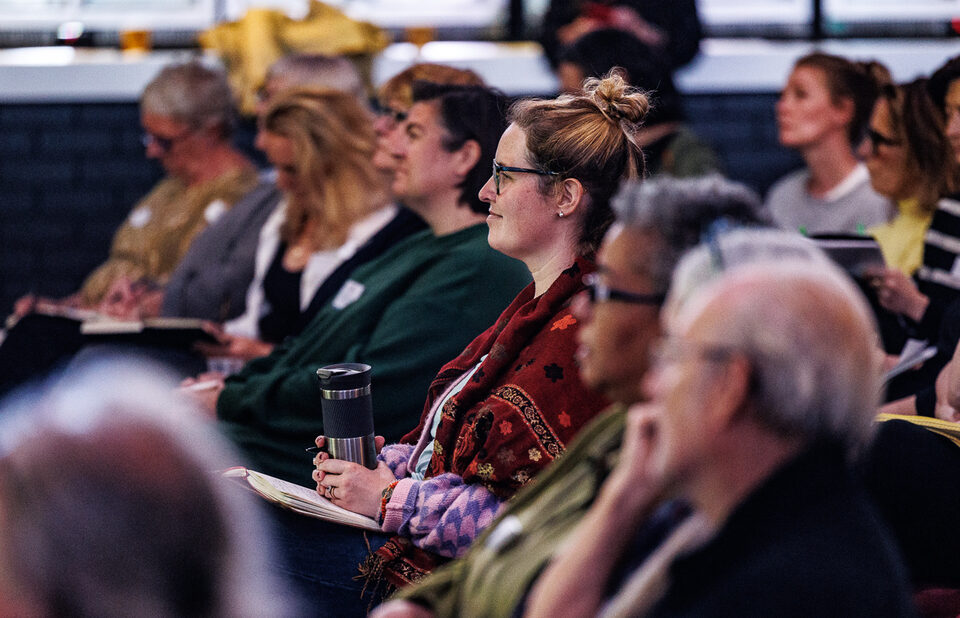 Meet the Funders Event a Success
Arts & Community Funders Advise Over 100 Lancashire Artists , Groups & Organisations in Preston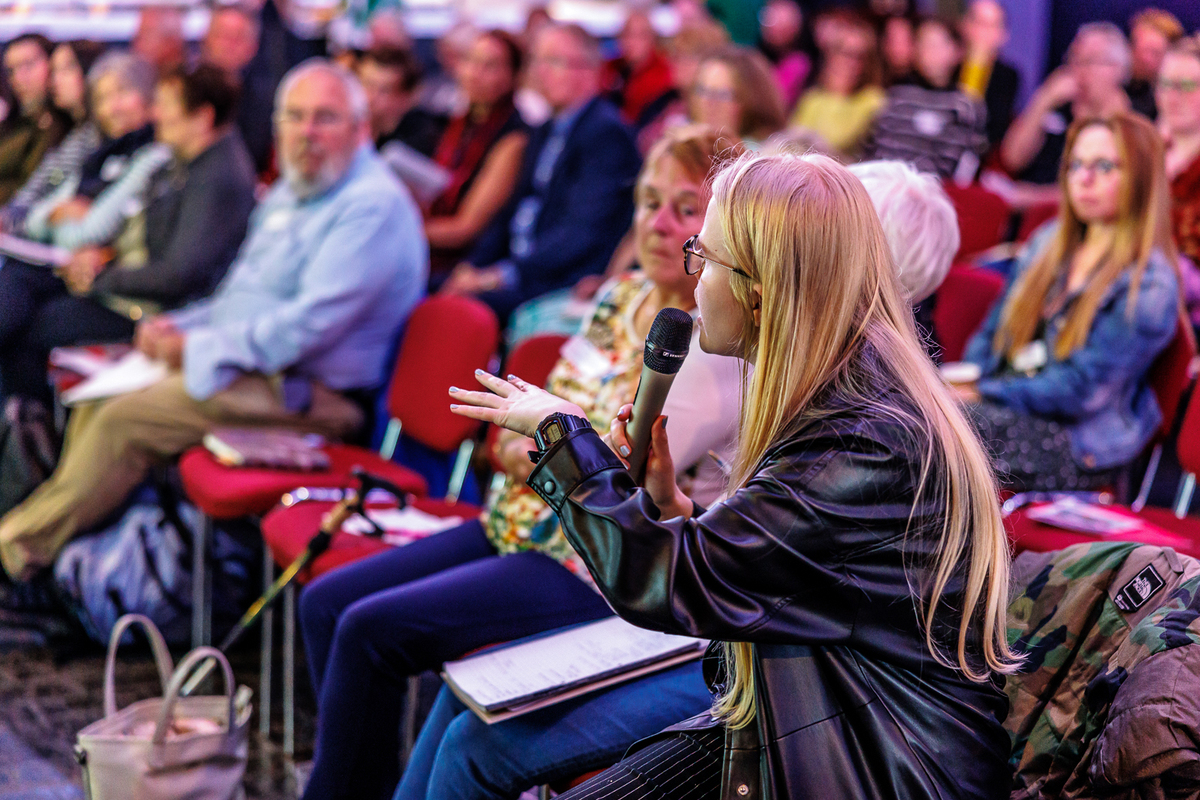 Image Credit: Michael Porter
Over 100 artists, culture and community groups and organisations attended a Meet The Funders event in Preston last week. Co-hosts, Preston City Council and Arts Lancashire, welcomed representatives from the National Lottery Community Fund, Arts Council England, Crowdfund Lancashire, The Harris Charity and My Funding Central to Preston Guild Hall for a day of support and guidance on finding and applying for funding and investment for culture and community projects.
The event, which was open to artists, culture and community organisations and voluntary groups from across Lancashire, delivered a programme of back-to-back presentations from each funder. In addition, 36 attendees received specific advice for their project ideas through one-to-one advice surgeries.
Alex O'Toole, Chair of Arts Lancashire said: "The funders were extremely generous in speaking to so many people directly. They managed to deliver far more one-to-ones than we had scheduled, which goes to show it's always worth attending these events in person. Making in-person connections with funding representatives is invaluable in helping you to understand what to include in your funding application and how you might think about developing your project so it is more attractive to funders."
Lucy Mellor from Mellor & Rose Calligraphy said the event was "incredibly insightful and engaging throughout".
Tim Joel, Head of Culture for Preston City Council said: "We were pleased to work with Arts Lancashire to respond to what the sector told us they needed in the artist survey conducted at the beginning of the year. It was such a creative and productive day, bringing together local creatives and funders to discuss new ideas and projects. Over 100 creatives coming together at the Guild Hall – let's hope 100 new ideas start to grow!"
A new funding toolkit to accompany the event is now available on the Arts Lancashire website. As well as providing more about the funders who presented at the event, and a range of other funders, the toolkit also includes top tips for planning and writing funding applications and a list of local key contacts across Lancashire for you to connect with if you need to discuss your project.
Download the funding toolkit
More information about Meet The Funders

Harris Your Place

Harris Your Place is a £16 million project set to restore and reimagine the Harris for 21st-century audiences as a cultural learning space. The aim of this project is to protect the building and the architecture for future generations whilst enhancing accessibility options and positioning the Harris as a community hub for Preston and Lancashire.
The capital project is more than simply preserving this much-loved building; Harris wants to ensure that it remains a vibrant heart of the community. A place where people want to spend their time.