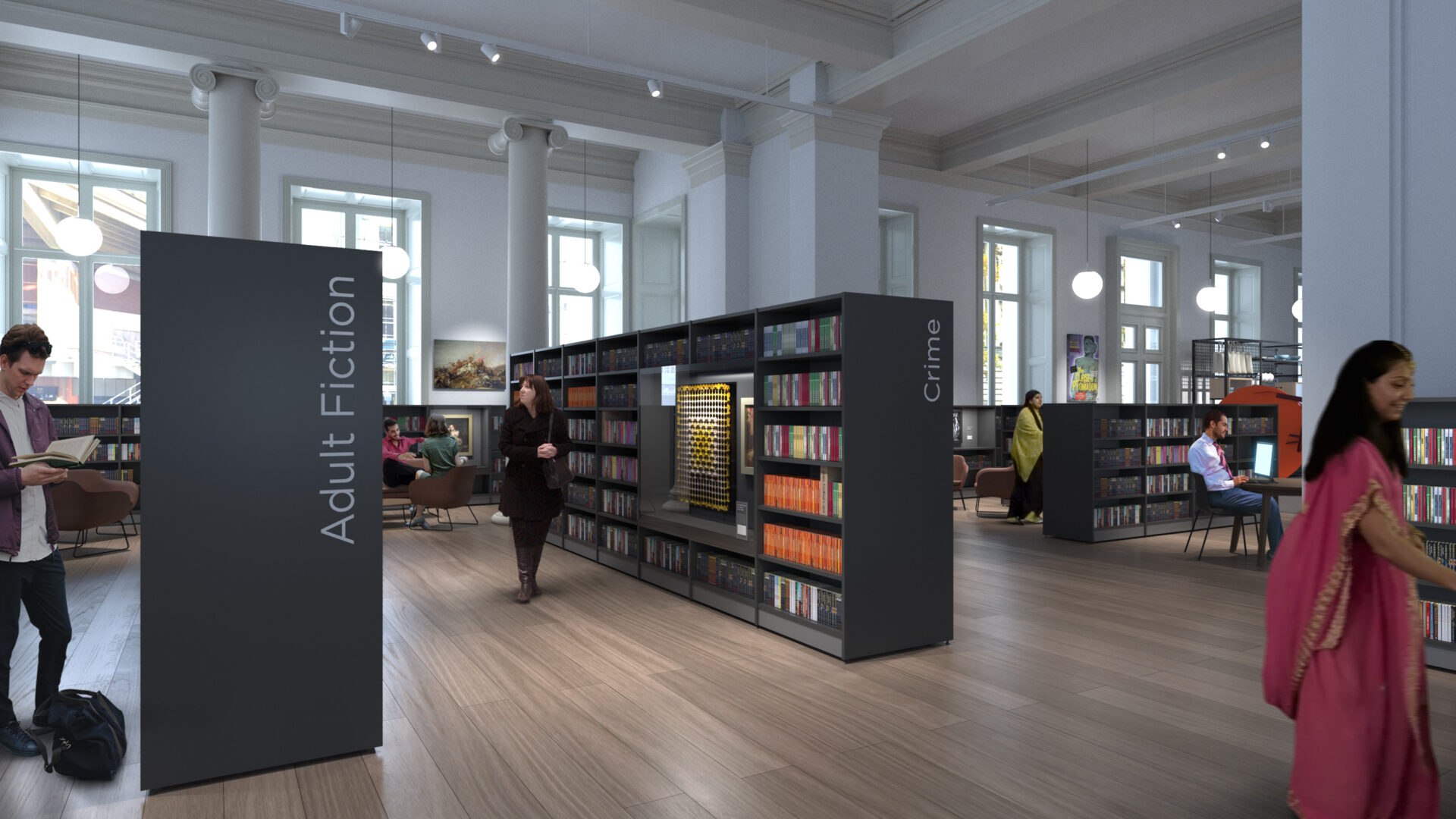 Harris Your Place First Look: The Library
Harris Your Place First Look: The Library
Welcome to the new Harris, where new spaces have been designed to activate curiosity, creativity and reflection. Prepare for a unique blended offering of library services visible amongst the art and history collection items.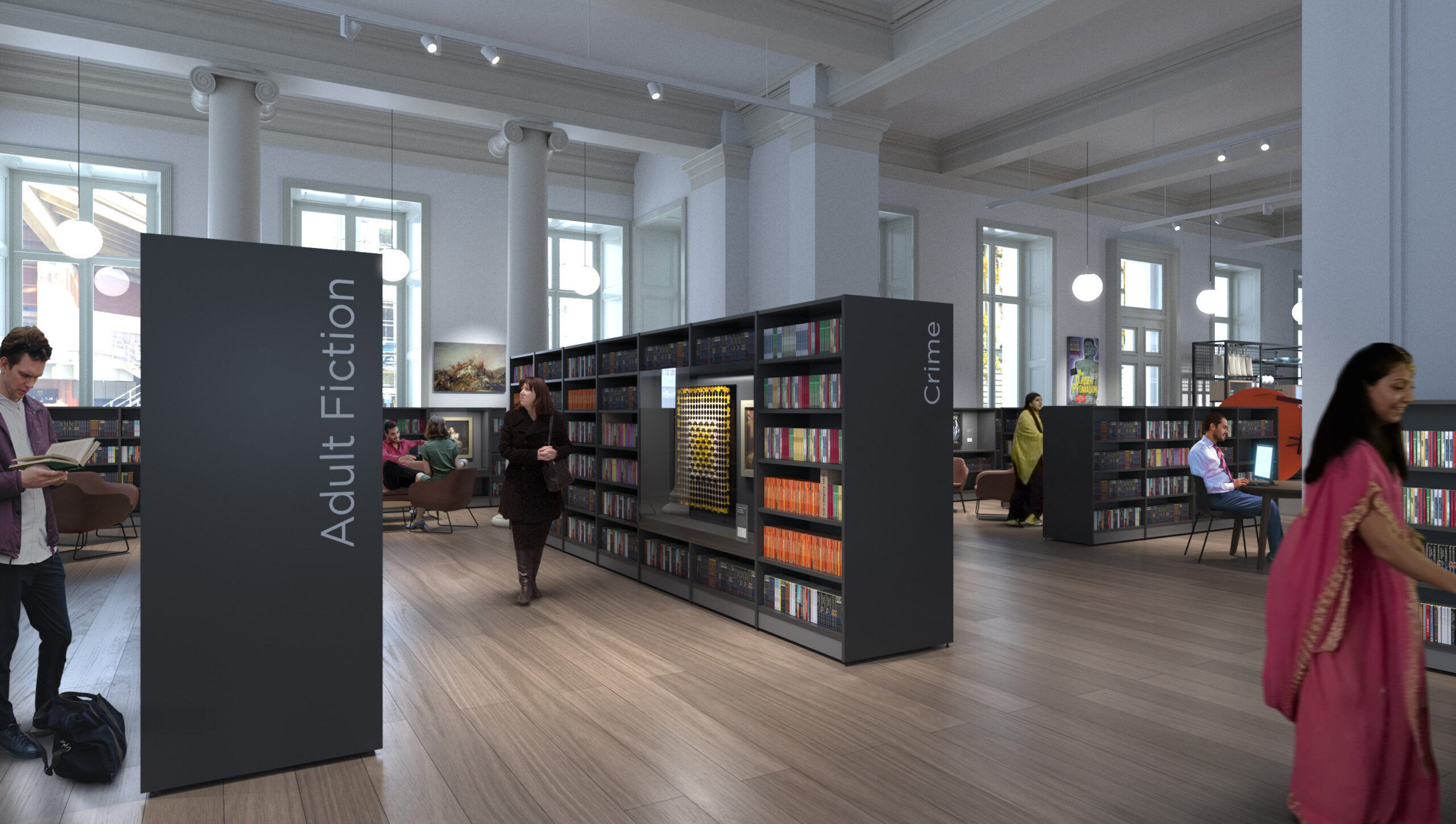 Planning and Design of the rendered image by Ralph Appelbaum Associates.
Introducing the brand new Library, offering visitors the opportunity to browse our fascinating book collections!

We're excited to share that we will be integrating selected Harris collection items within all spaces to create a unique blended experience for our visitors. Historical objects, artworks and paintings will be woven through the shelving of the books so that visitors who are browsing for what to read next can discover items from the collection that complement their chosen titles.
Our popular non-fiction subjects can be found at different locations around the building, for example, you can browse cookery books in the new Harris Café while waiting for your tea and cake or peruse the history stock outside the Discover Preston Gallery.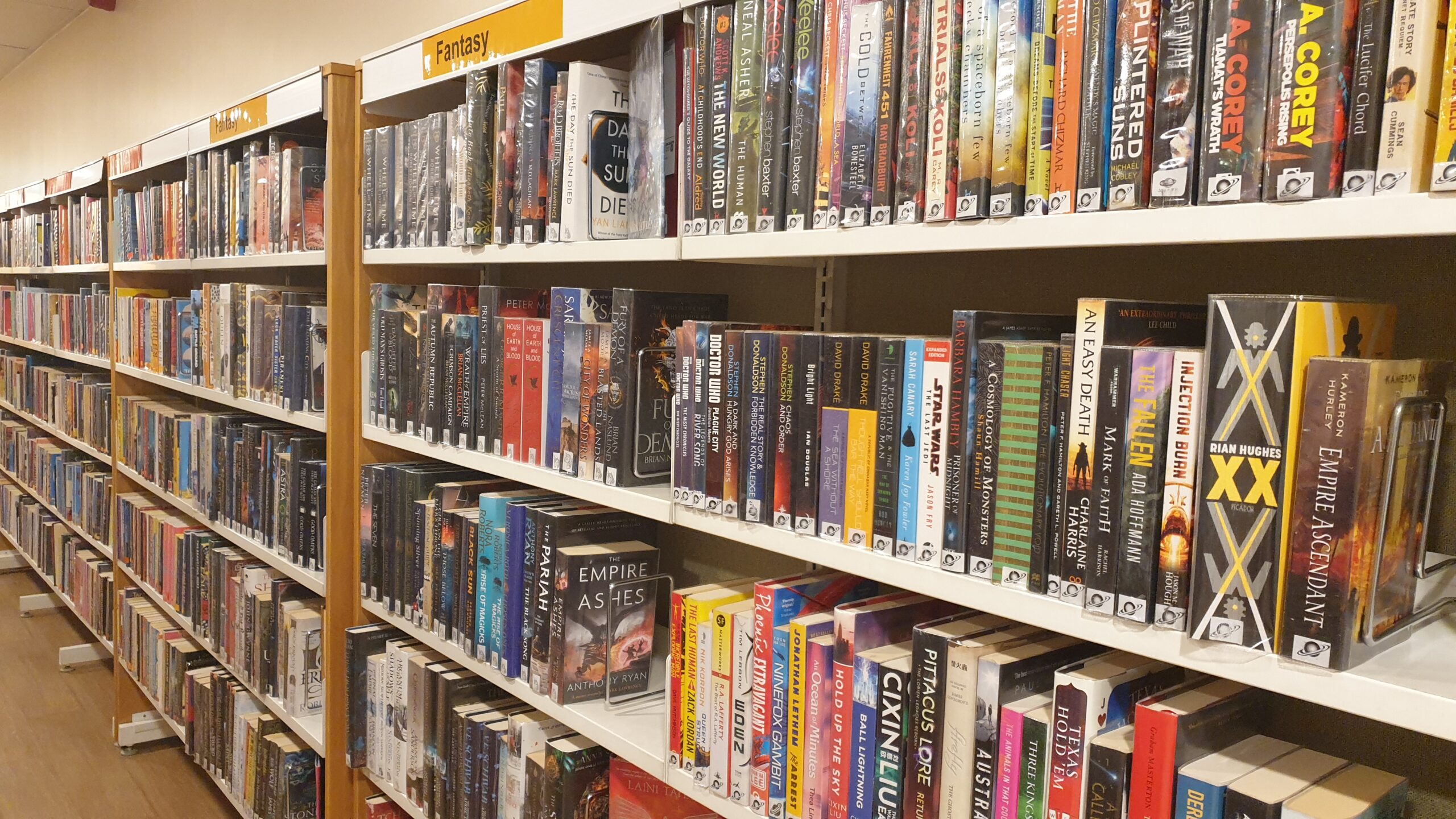 Whether you're looking for something to read on a rainy day or want to dive into a world of fantasy, the Library will be stocked with a wide range of books that are sure to inspire. We'll have books from popular best-selling authors on crime, science fiction, folklore, myths and legends, historical events, and a selection of modern novels.
The Library is located close to the new Lancaster Road Entrance for quick access to pick up or drop off books on your lunch break using our convenient self-service machines. We offer a variety of facilities and amenities to help you focus, stay entertained and get work done. You'll have access to public computers as well as designated study spaces within the surrounding area.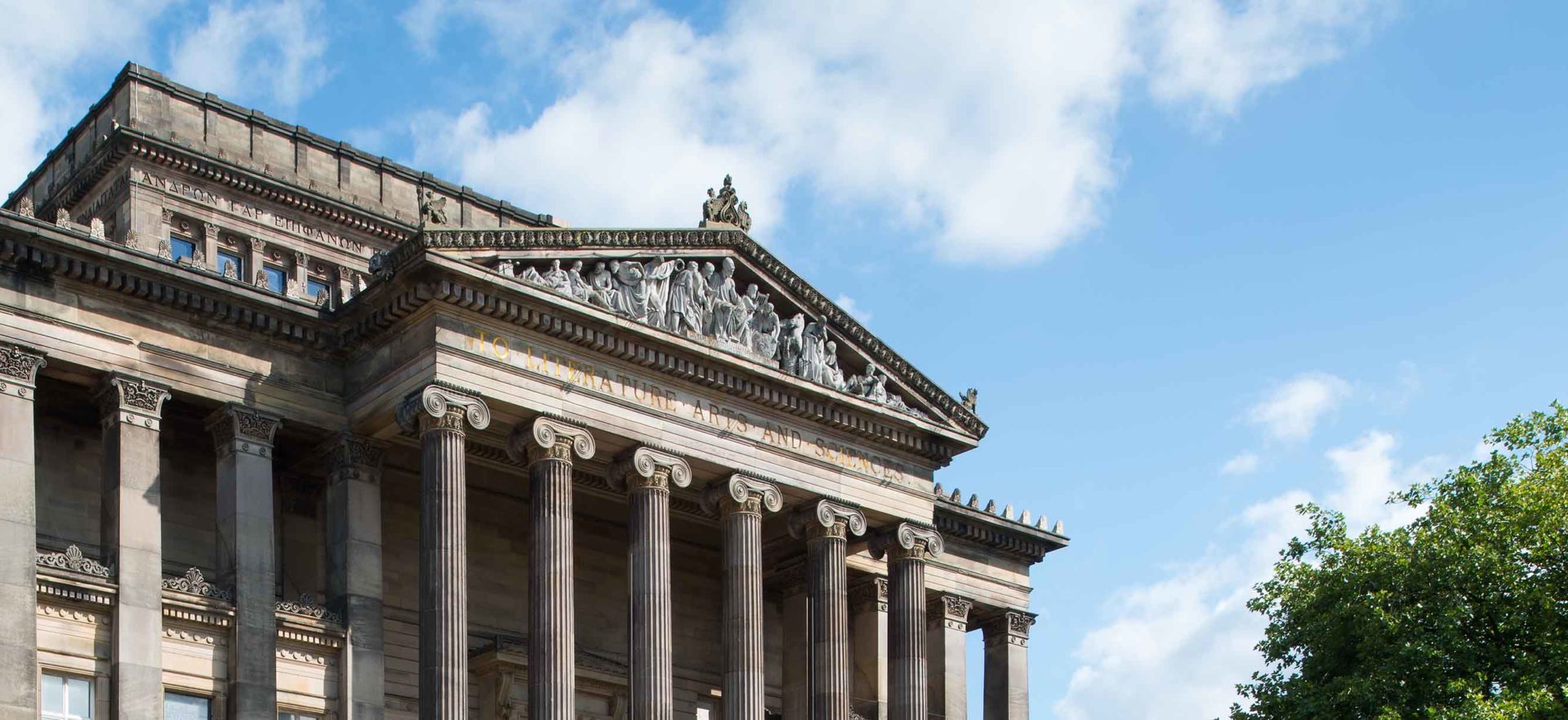 Harris Your Place
Harris Your Place is a £16million project set to restore and reimagine the Harris for 21st-century audiences as a cultural learning space. The aim of this project is to protect the building and the architecture for future generations whilst enhancing accessibility options and positioning the Harris as a community hub for Preston and Lancashire.
The capital project is more than simply preserving this much-loved building; the Harris wants to ensure that it remains a vibrant heart of the community. A place where people want to spend their time.