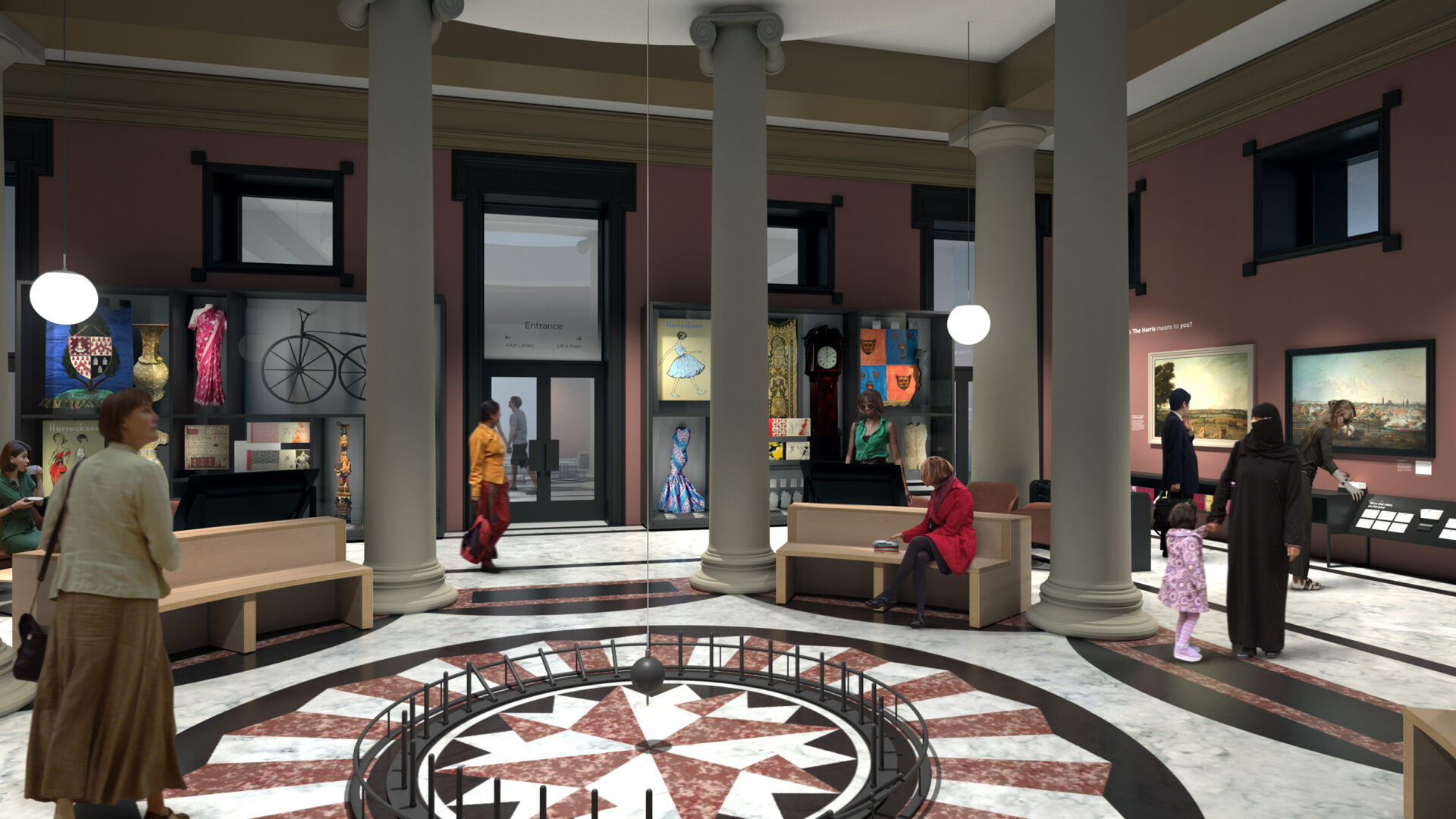 Harris Your Place First Look: Rotunda
Harris Your Place First Look: Rotunda
Welcome to the new Harris, where new spaces have been designed to activate curiosity, creativity and reflection. Prepare for a unique blended offering of library services visible amongst the art and history collection items.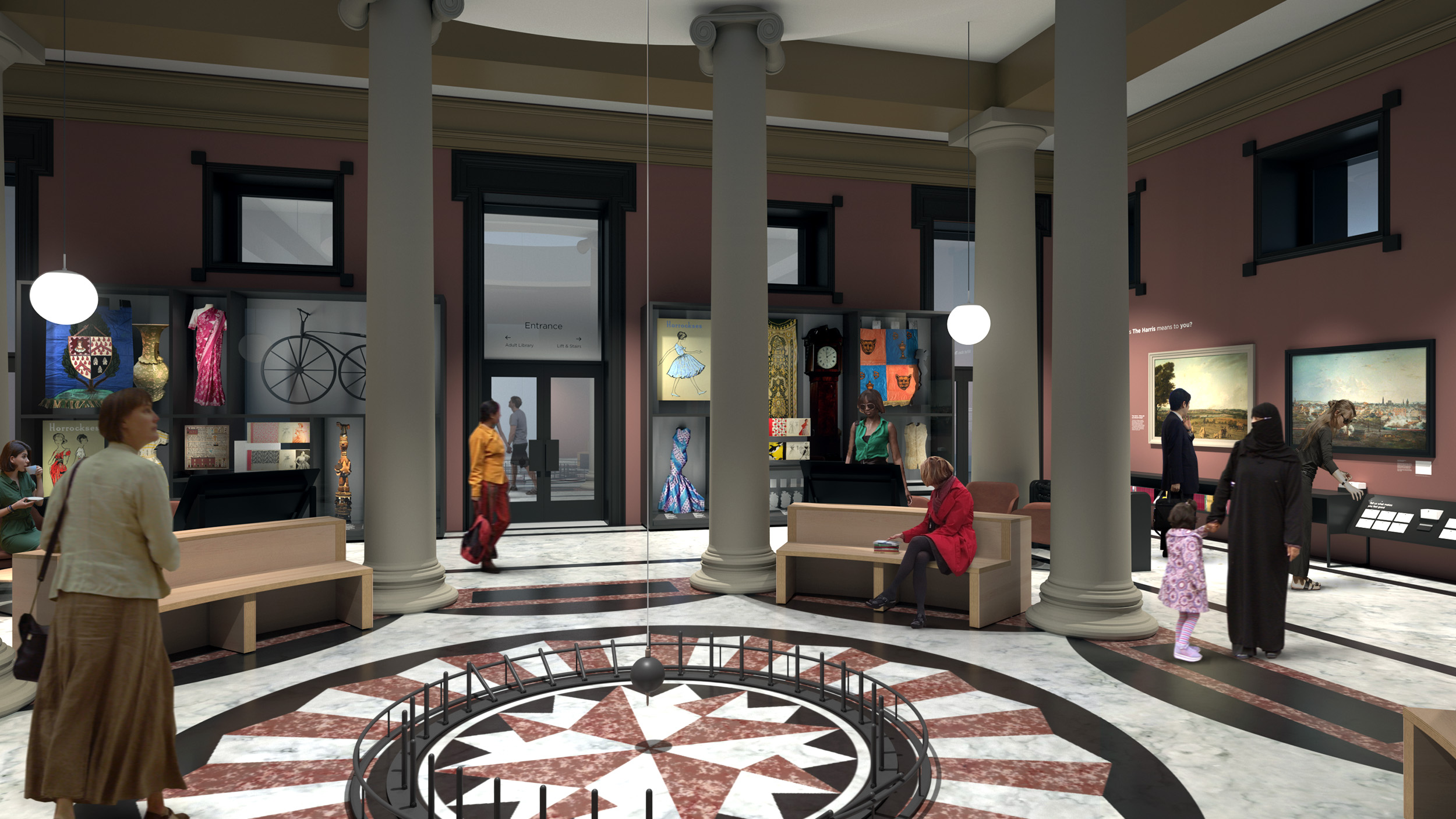 Planning and Design of the rendered image by Ralph Appelbaum Associates.
At the heart of the Harris is the iconic ground floor rotunda, a social space to introduce and discover connections with the Harris and its collection items. All central rotunda spaces will tell stories of the Harris across time through a variety of different lenses.
Be inspired and discover the answers to thought-provoking questions such as: why the Grade I-listed classical building is named the Harris, why the Harris looks the way it does, what the Harris does and most importantly, what the Harris means to us. Featured in the rotunda will be a co-curated community display which will alternate every 12 months to showcase as many groups as possible.
This explorative welcome offers a new insight into the diverse collections that can be found at the Harris. Harris staff, volunteers, Friends of the Harris and partners will use this space to share stories of how the collections came together. Presenting a consistently fresh and responsive interior, the rotunda will blend architecture, collections and activities together in innovative ways. 
Prestonians will be pleased to see the return of the cherished Foucault Pendulum to the Harris rotunda, when the Harris reopens in 2025.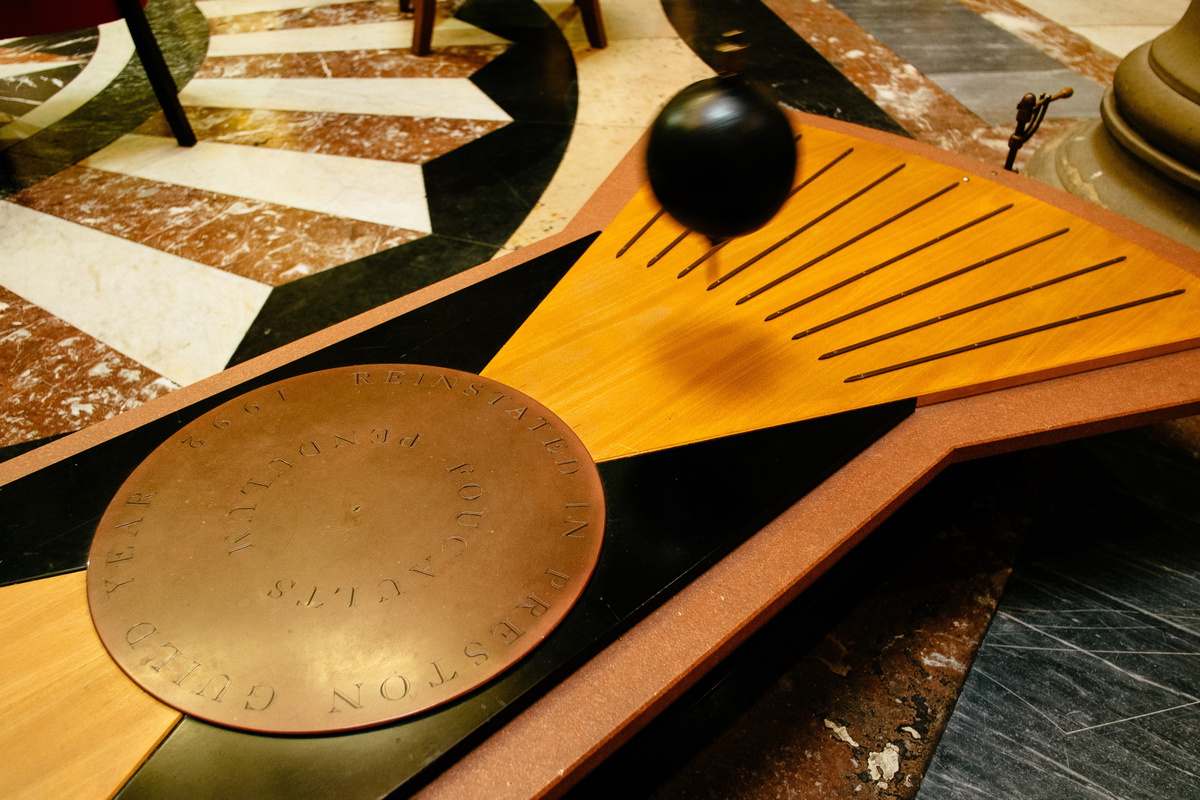 The Harris Pendulum
The Harris building with its vast central hall lends itself particularly well to showcasing the pendulum experiment. In 1851 the French Physicist Jean Bernard Leon Foucault set up an experiment to show that the earth spins. In 1909 Mr G J Gibbs, the Honorary Curator of Preston Observatory, set up the experiment in the Harris. He designed a special bracket, which is still used, which contains a cup which supports a pivot on which the pendulum swings. The wire is about 35 meters (115ft) long and the bob weighs over 13.5 kg (30lb).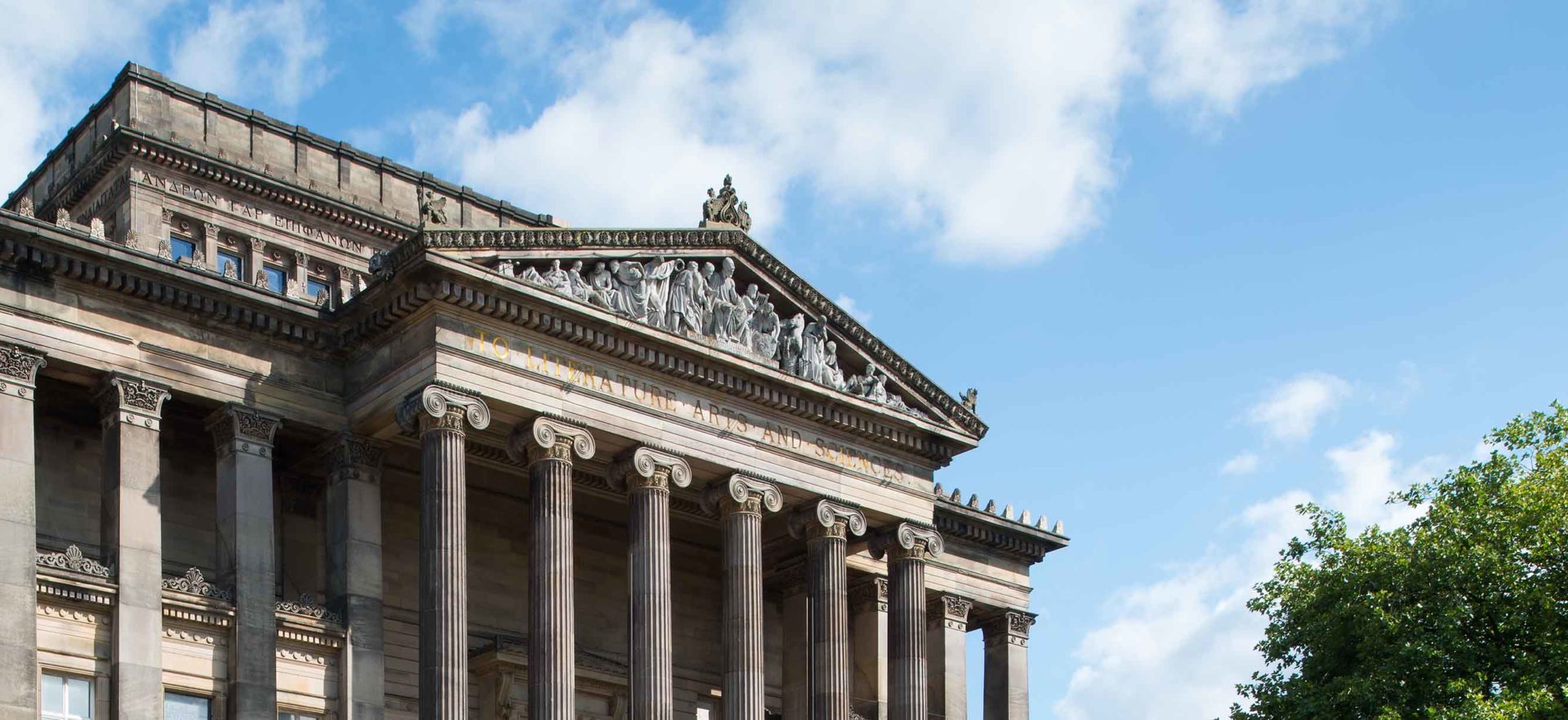 Harris Your Place
Harris Your Place is a £16million project set to restore and reimagine the Harris for 21st-century audiences as a cultural learning space. The aim of this project is to protect the building and the architecture for future generations whilst enhancing accessibility options and positioning the Harris as a community hub for Preston and Lancashire.
The capital project is more than simply preserving this much-loved building; the Harris wants to ensure that it remains a vibrant heart of the community. A place where people want to spend their time.