Exhibition: 'The Story So Far' – Storytelling Through Art
Visit the Atkinson from May 27 2023 until March 2 2024 for an exhibition exploring the art of storytelling. Featuring highlights from The Atkinson's collection and the Harris, this exhibition is free to enter Monday through Saturday from 10:00am to 4:00pm.
Discover the Harris' collection, which boasts paintings by leading British artists thanks to the personal collections of textile manufacturers from the town. Meanwhile, The Atkinson's founding collections were acquired from wealthy middle-class families who retired to Southport or bought holiday homes in the area. Both collections received important bequests of narrative paintings and continued to develop this theme throughout the twentieth century.
Artworks on this page: Top: Forbes, Stanhope Alexander, 1857-1947; On the Bridge, Left: Dadd, Richard, 1817-1886; Puck, Right: Newton, Algernon Cecil, 1880-1968; The House by the Canal, Below circle: Hannibal's Sister Lubaina Himid (b.1954), Below: Gotch, Thomas Cooper; A Golden Dream.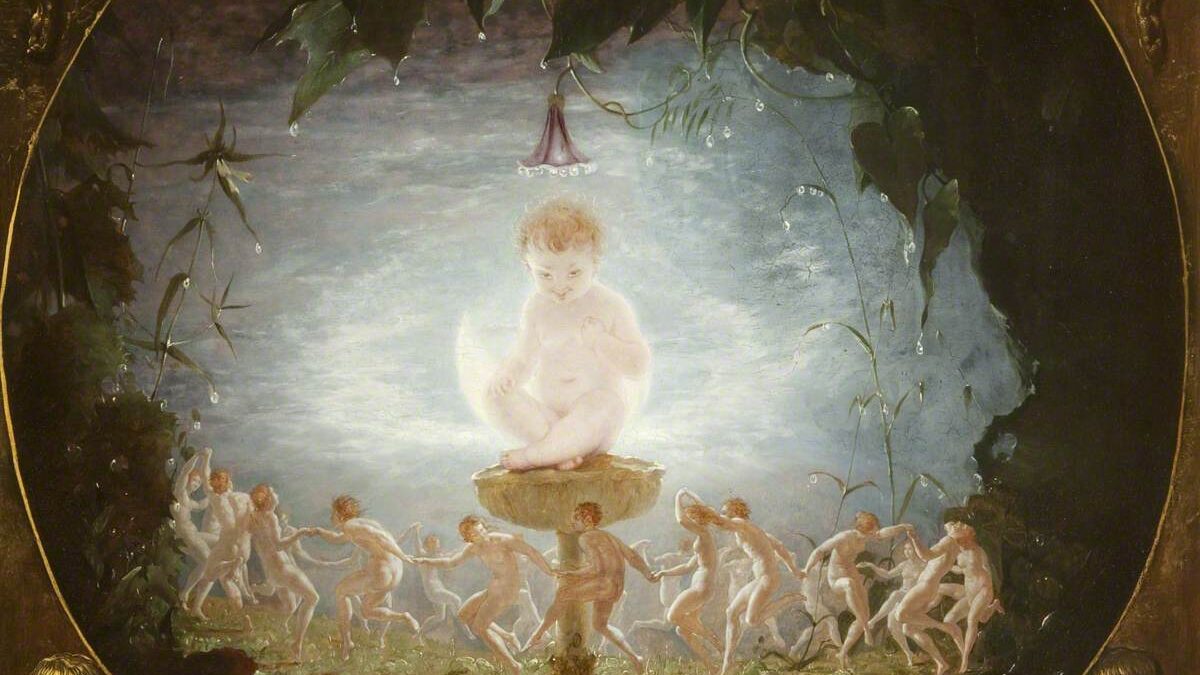 Exhibition Information
Through a variety of genres including illustration of literary and historical texts, coastal and rural scenes, classical and domestic themes, this exhibition explores different types of storytelling. Additionally, the galleries' strategies for developing the narrative theme are showcased through post-war and contemporary works of art.
Don't miss key works exploring social and political themes, such as Lubaina Himid's imagined portrait of 'Hannibal's Sister' from the Harris' collection and Alberta Whittle's 'Business As Usual' from the Atkinson's collection.