Easter Half-Term
Join us at Preston Bus Station for an Easter half-term of FREE fun for all the family! Get involved in dancing, workshops, arts and crafts, storytelling and celebrations! Book early to avoid disappointment!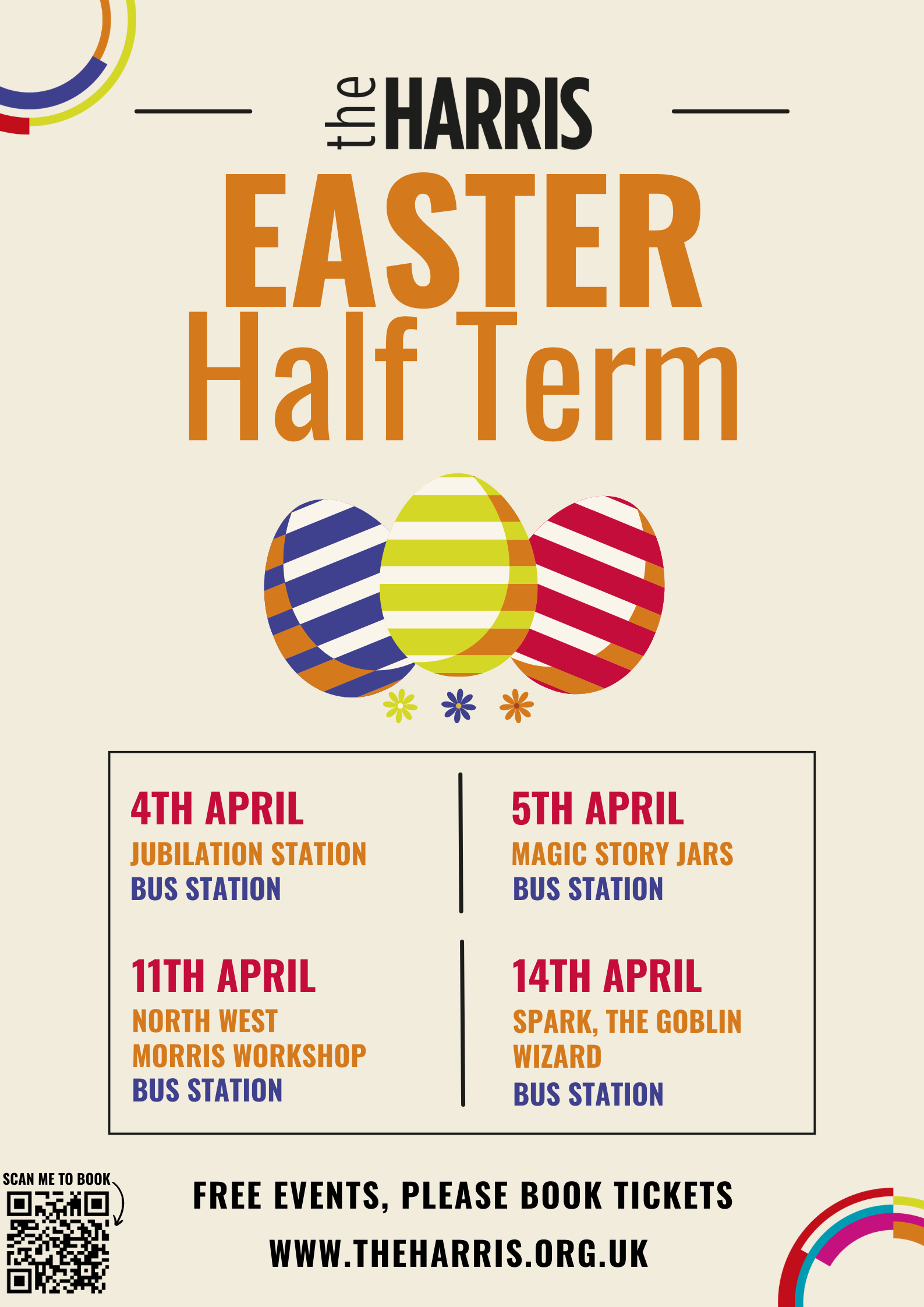 4th April: Jubilation Station with Tom Byrne

Come and have a cup of Tea with Tom Byrne while you create 'Stories of Celebration'. 3x creative writing and drawing activities will help participants create their stories and these reflections can be taken away with you at the end of the day. Originally funded via Time to Read/Platinum Jubilee
**For this event tickets must be booked for each child. Adults don't need to book tickets, but must supervise their children.**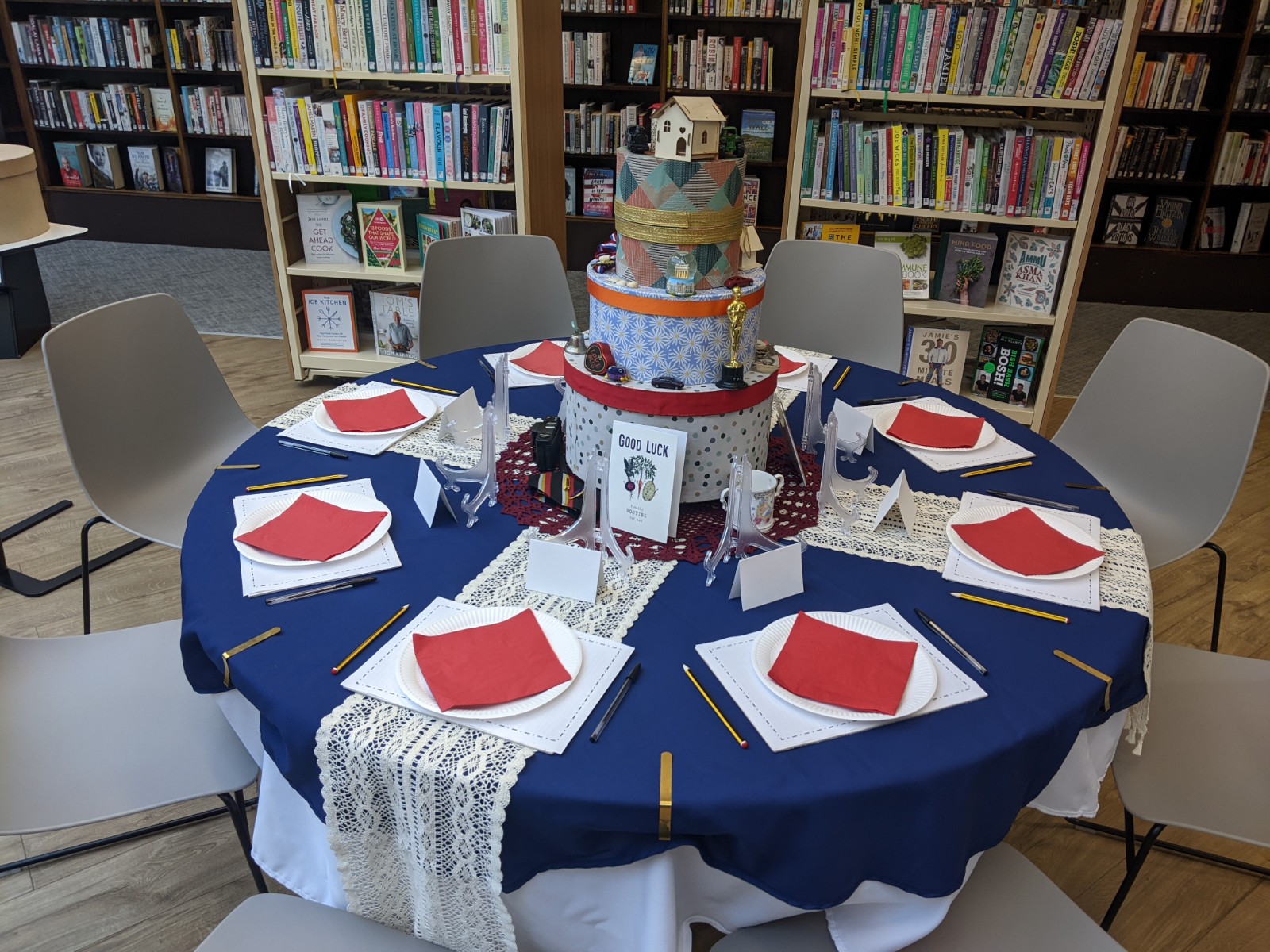 5th April: Magic Story Jars with Underwater Adventures

Under the Sea story mixing and crafty fun with magical story jars!
Come and let your kids get hands on and design and create their very own underwater story characters from an array of different craft materials.  From Melanie the friendly mermaid to Marvin the mischievous sea monster, let your child's imagination flourish with a little help from the story cards found inside our Magical Story Jars.  Take your crafty creation home to prompt even more underwater stories long after your visit!
This activity is suitable for both small and big folks aged between 4 years and 13 years!  Due to the small parts used, we are unable to accommodate craft activities for children aged three and under.  However, we will have plenty of Magical Story Jars for them to use along with story based activity sheets.
**Children must be supervised by adults**
Tickets are free but must be booked in advance, run time: 50 mins.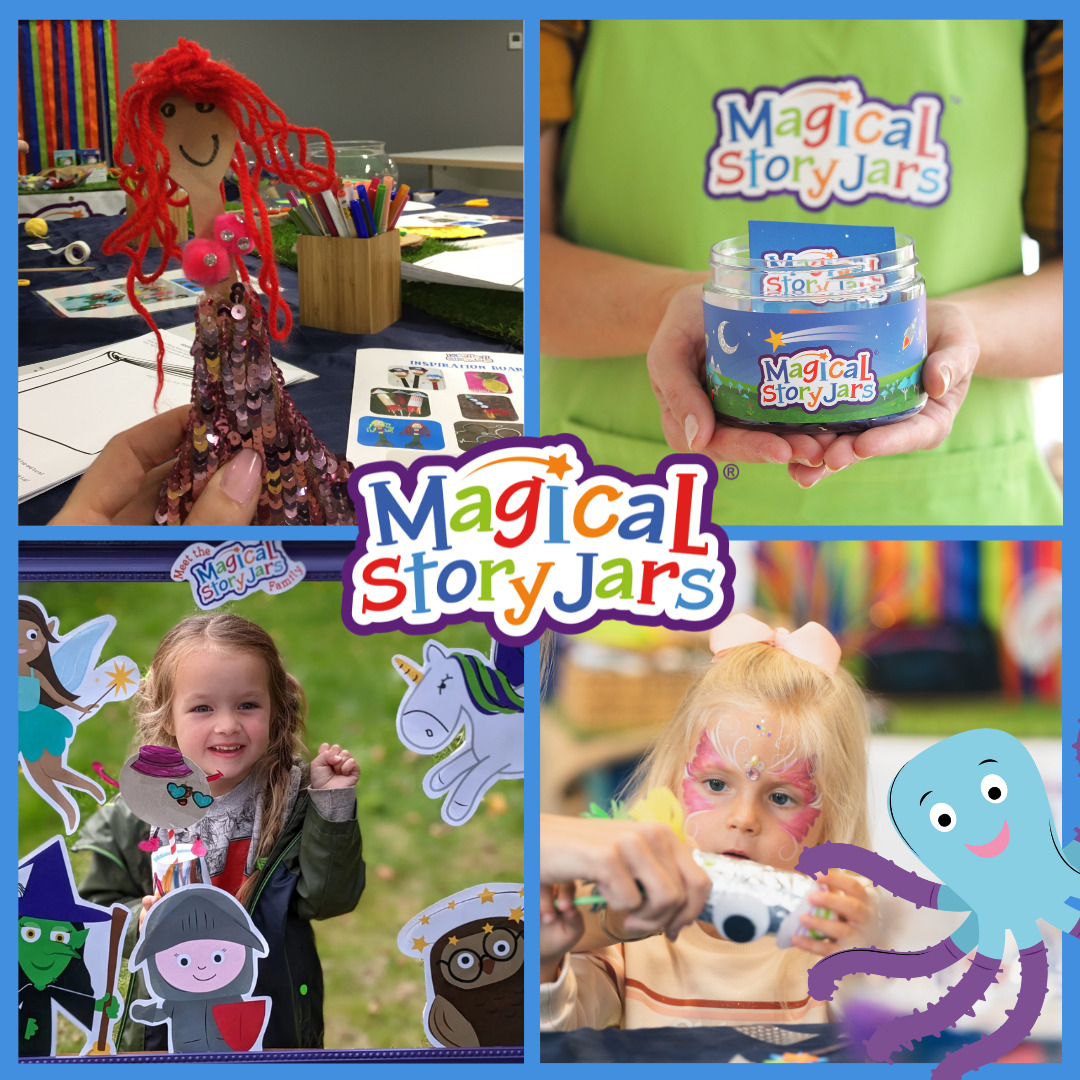 11th April: North West Morris workshop with Malkin Morris

Are you ready for some family fun?
How about learning a traditional Lancashire Morris dance during half term to live music with members of  Malkin Morris, a north west processional clog Morris team?
In two hours you can:
📌Learn how to dance a local dance from start to finish and conclude with a full performance.
📌Develop performance skills
📌Get lots of exercise
📌Meet new people
📌Discover the history of our heritage of Morris dance
📌Find out about the music played
📌Have fun
To book a ticket make sure you are either an adult or 8 years or older. Every participant must book a ticket and adults must supervise their children.
Comfortable flat footwear and clothes should be worn which are suitable for action.
Musicians who can play in the key of G and either read music or follow a tune by ear are also welcome to join the band!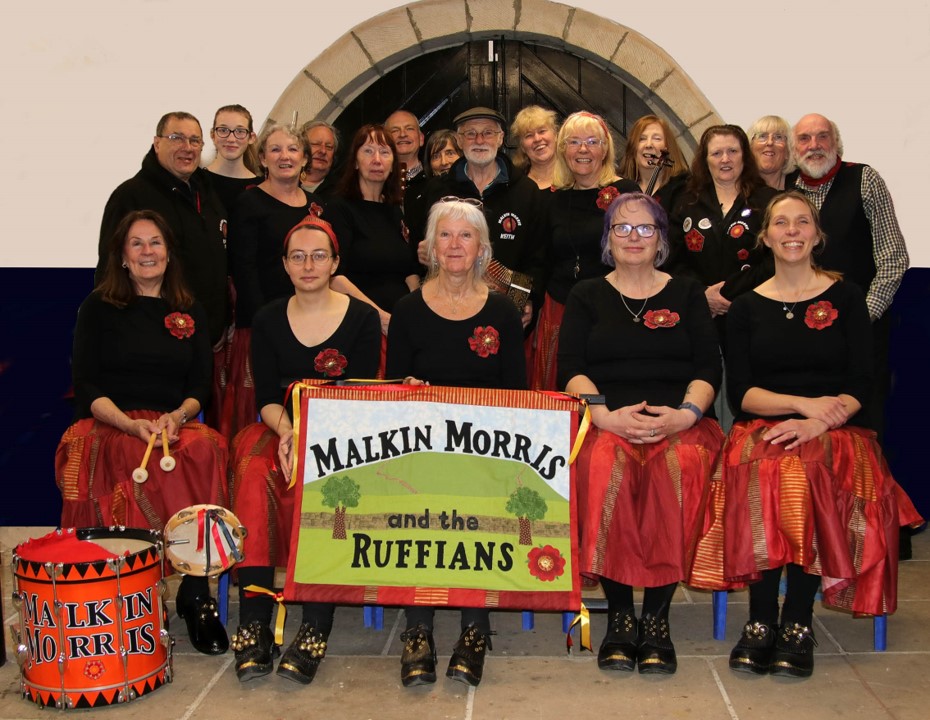 14th April: Spark, The Goblin Wizard with Dommy B

Spark, The Goblin Wizard by Dommy B
Spark's magic rhymes can turn anything into anything.
He'll turn the bogeys up his nose into some pink ribbons and bows.
He'll make a gorgeous high heeled shoe out of a pile of donkey poo…
However, something terrible begins to happen in the enchanted forest.
Here be wasps, werewolves and wily wickedness!
Maybe not even Spark's spells will be enough to stop a strange new power threatening the woods and everyone in them… With lyrics, laughs and lots of joining in, poet Dommy B needs your help to save the day!
Dommy B has won Saboteur's award for Best Spoken Word Artist in UK, New York's famous Nuyorican Poetry Cafe Slam and UK Superheroes of Slam. He is Glastonbury Festival Poet in Residence. He has performed his poetry for children on national TV on BBC Rhyme Rocket.
Adults and Children must both book tickets for this event.