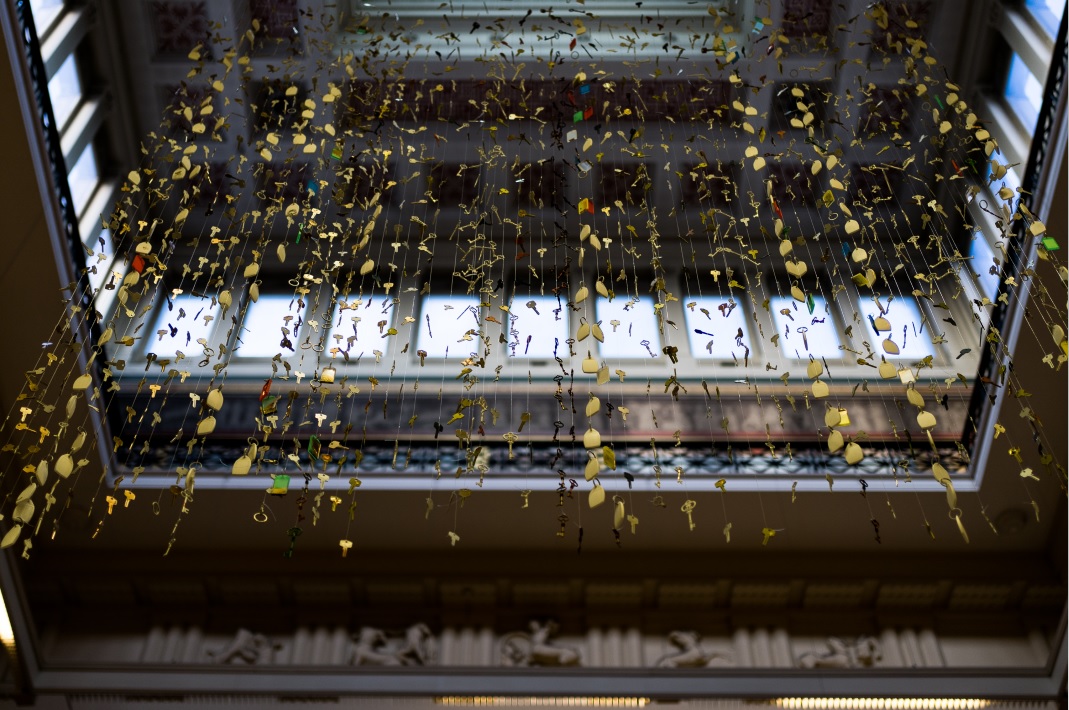 Become a Cultural Governor Board Member
Cultural Governor Board members required
Preston Cultural Framework Board
Who we are
In 2014 the Council published its Cultural Framework to provide the context for the development of culture in Preston, ensuring that the spirit and vibrancy of the Guild is maintained in the future.
The Framework recognises the importance that culture plays in our everyday lives and the development of Preston as a key cultural centre in Lancashire.
The Cultural Framework seeks to provide a context for the development of arts and culture in the city and is currently working towards a new 12 year Cultural Strategy through the next Preston Guild in 2032.
Three public workshops have been held with the community, independent arts sector, the Framework Board and partners to start shaping the strategy, the results of which can be found on the Somethings brewing website.
Details can also be found on Preston City Council's website
Who are we looking for?
Cultural Governors Board Members
The Chair of the Board is looking for new board members; 4 – 5 independent artists plus representatives from the local community, business, further education, and marketing sectors to join the board and contribute to the delivery of the Cultural Framework in Preston. They must draw on their own experience to provide valuable insight and dimension to the business of the board.
By independent artist we mean:  self-employed artists or working for an independent arts organisation not associated with a commercial or statutory body.
Role requirements
We are looking for candidates from the independent art sector whose main delivery is in Preston, Lancashire.
Candidates should be able to demonstrate experience and skill in some of the following areas:
Advocacy with different audiences
Ability to influence stakeholders
Creative Idea generation
Community engagement
Inclusion and Diversity
Leadership
Understanding of the cultural sector and challenges facing it
Identifying opportunities
Project management
Candidates must have a passion for arts and believe the positive impact they can have particularly in a local context to Preston.
This role is voluntary.
A remuneration policy is in place for members attending Board Meetings and any extra work undertaken outside of meetings.
Possible time commitment: 2 hours per month
Duration: 3 year term
How to apply?
Please submit a C.V and covering letter outlining your relevant experience to deliver the role – requirements set out above.
These should be submitted to Timothy Joel – t.joel@preston.gov.uk by 5 February 2021.
A panel made up of existing board members and the chair will shortlist the applications and candidates may be invited to interview.
Timeline
Week Commencing 11 January 2021 – launch recruitment
5 February 2021 – deadline for submissions
Week Commencing 8 February 2021 – short listing
Week Commencing 15 February 2021 – interviews and appointment
Board Terms of Reference
Board Terms of Reference
These will be updated when the new 12 year cultural strategy is finalised.
The Vision and Purpose
To establish Preston as a major centre for culture in the North West, with a thriving creative sector, where everyone has opportunities to inspire and be inspired to participate in arts and heritage.
Objectives
Lead on a strategic vision for the development of arts and culture in Preston
A strategic vision will map out where Preston will be in the next three years and identify a key set of priorities to deliver the vision. The strategy will be ambitious and outward looking to Lancashire and firmly position Preston at the heart of the County.
Develop partnerships to create new opportunities
The board will play a key role in developing and brokering partnerships across Preston and Lancashire, forming where necessary consortiums to secure funding and large scale projects
Lever in investment into, and support the development of, the city's cultural sector
The board will adopt a leadership role in supporting the long term sustainability, growth and innovation in the city's cultural sector demonstrating strong economic benefit to Preston and the wider County.
Advocacy of quality cultural experiences and a coherent narrative for the city
The board will strive to support and develop a high quality cultural offer that is reflective and relevant to the diverse communities of Preston.
Contribute towards health, well-being, education and skills agenda
The board will connect the city's cultural strategy to these key agendas and ensure a coordinated and coherent approach that places culture as a key driver for change.
Membership
The membership of the Cultural Framework Board is made up of representatives from:
Preston City Council (PCC)
Cultural Governors – 3 independent practicing artists
Cultural Governors – 2 independent sector representatives
Preston's Cultural Framework Board is working closely with BrewTime, a network of independent creative and cultural practitioners in Preston.
Each member will nominate one lead representative and a named substitute.
The Chair will be elected from and by the nominated representatives.
The Board by agreement may invite other body or bodies and their nominations to the Board to cover specific areas of work.
Cultural Governor roles will be for duration of a 3 year term and appointed through an application process. Selection will be made by 2 – 3 board members and an independent sector representative from outside of Preston.
Organisation of Business
Quarterly Board meetings.
Administration of the Board to be undertaken by Preston City Council and minutes / communications to be publically available unless the Board decide otherwise.
Preston City Council will host a quarterly artist symposium for artists working in Preston, the board, funders and partners to meet and discuss key topics.
Preston City Council website to publish minutes and key board documents.
Organising the Business of the Board
The Chair of the Board will receive from nominated representatives items of business for the agenda and will ensure distribution of papers in good time, together with and any relevant reports and papers.
The Board may choose to establish specific task and finish working groups to take forward key business outside of the formal meeting cycle, whose membership will be agreed by the Board.
No member of the Board will participate in any decisions with which they might have an interest, especially where financial reward is involved.  Any potential conflicts of interest will be openly declared and recorded at each meeting and made available for public scrutiny.
If a vote is required on a matter of substance, there will be one member one vote.  The majority vote will prevail.  In the event of a tied vote, the Chair will carry the deciding vote.  Any vote will require that at least 50% of the Board members are present.
Non-attendance at 3 consecutive meetings, without extenuating circumstances will result in memberships being revoked.
The Board will agree and adopt a strategic vision for the City's arts and culture offer and will develop an annual work plan to achieve the delivery.