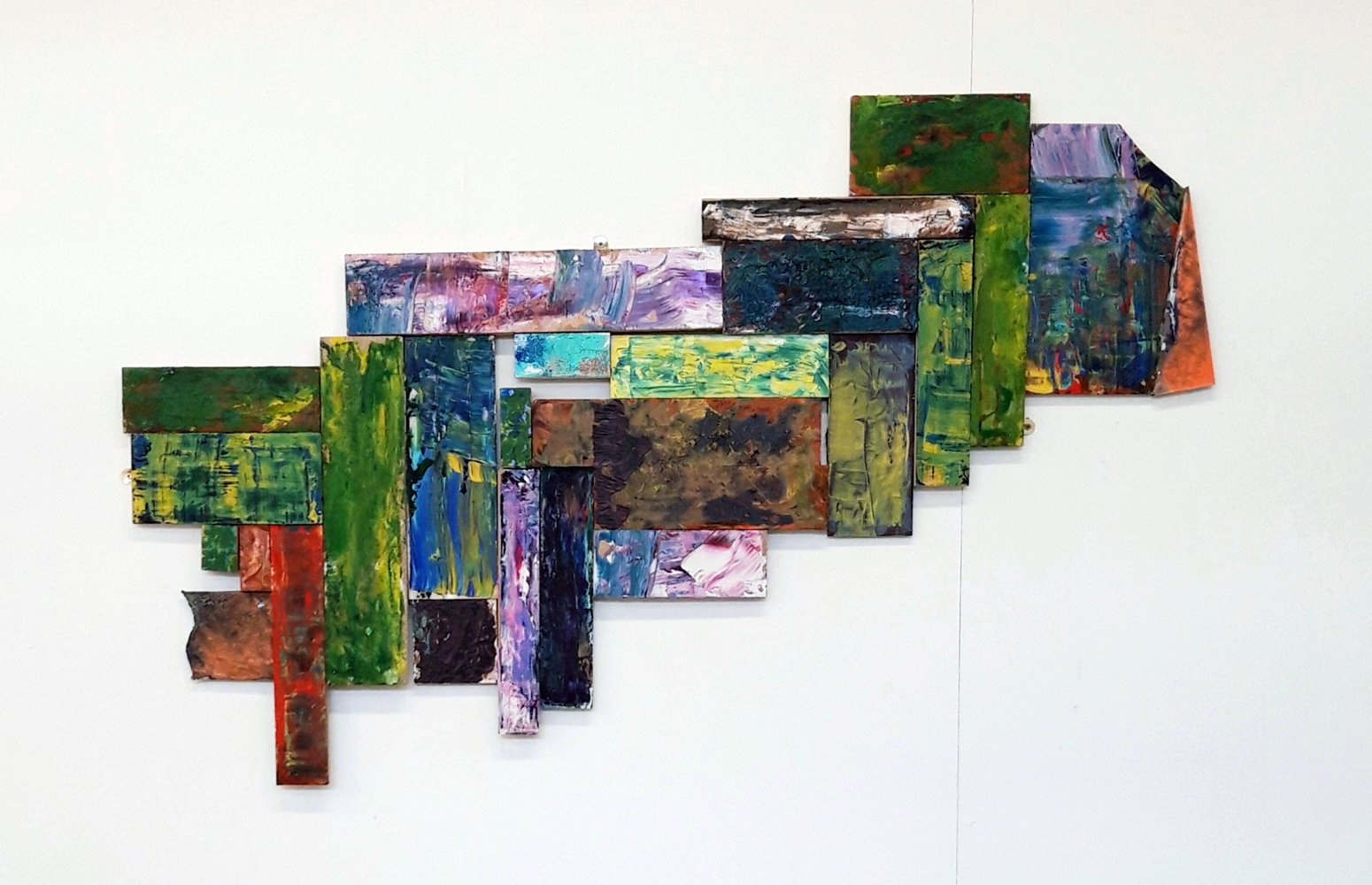 Artist Blog: Jessica Bowness
Artist Blog 
Artist Jessica Bowness talks about her process in making her work for the MA Fine Art interim exhibition at the Harris.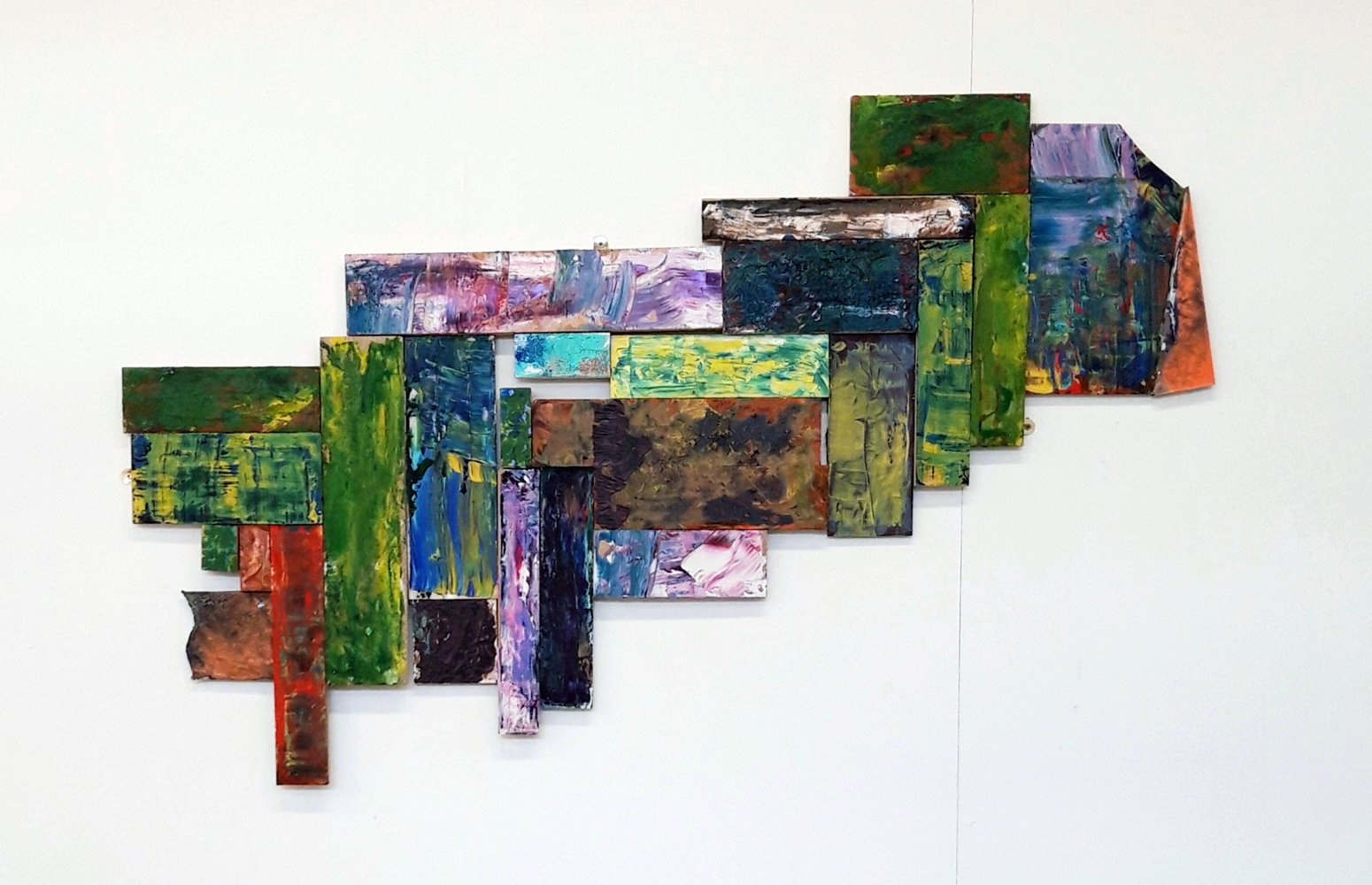 My work is the Harris is called "Untitled".  It is a collection of pieces of board with layers of mixtures of paint and other substances. When making my work, everything starts out separated. I usually start by collecting scrap pieces of mdf board, making sure I have enough; having at least 12 pieces is good place to start. There is not any serious thought of picking out colours or combinations for layering together, I just try and make sure I do not overdo it with one colour as I like to have many colours incorporated into the work.
Other products involved in this part is baby oil, chalk pastels, bleach, cleaning fluids, water, and different types of paint (acrylic, watercolour, oil and wall paint). Once I choose some paints and pick an extra material, I place them on the board and barely mix them together, just enough for them to react with each other, then leave them to dry. Sometimes I do multiple boards with the same combinations, everything just depends what I feel in the moment. I do that a couple of times until I reach a point where I am pleased with the outcome.
Mixing the materials just enough for them to blend allows the materials to combine themselves without me becoming too involved in this process. They get the chance to do it themselves and react freely without me changing it. I am fascinated with how they work together, what gets left behind, the textures they create, the colours they create, if they disagree with each other or do not really blend at all. All of the marks that they make is up to them, I am just observing it really.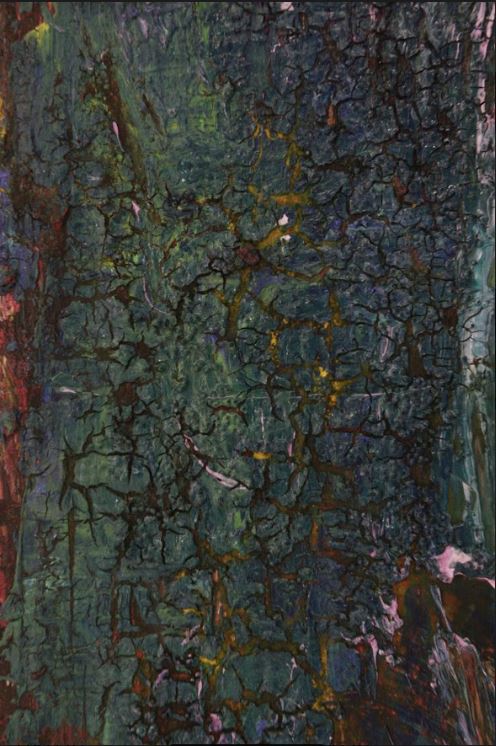 The image above (Fig 1), shows the cracking that occurred when I used the baby oil with some paints. I was not expecting something like that to happen, but it was unique in my work and completely unintentional. I will not be able to recreate this on purpose, so having something like this by chance was remarkably interesting.
Within my work I never try to repeat what has happened as I know you can struggle to achieve it. So when I get accidents like this I do not try and mimic this in other aspects of my work because when this was created, I had little involvement; it was all the materials, I don't know how it happens so I can never get the next mark to be like that. This makes each mark made by them especially important, each one is telling its different journey of being here from the process.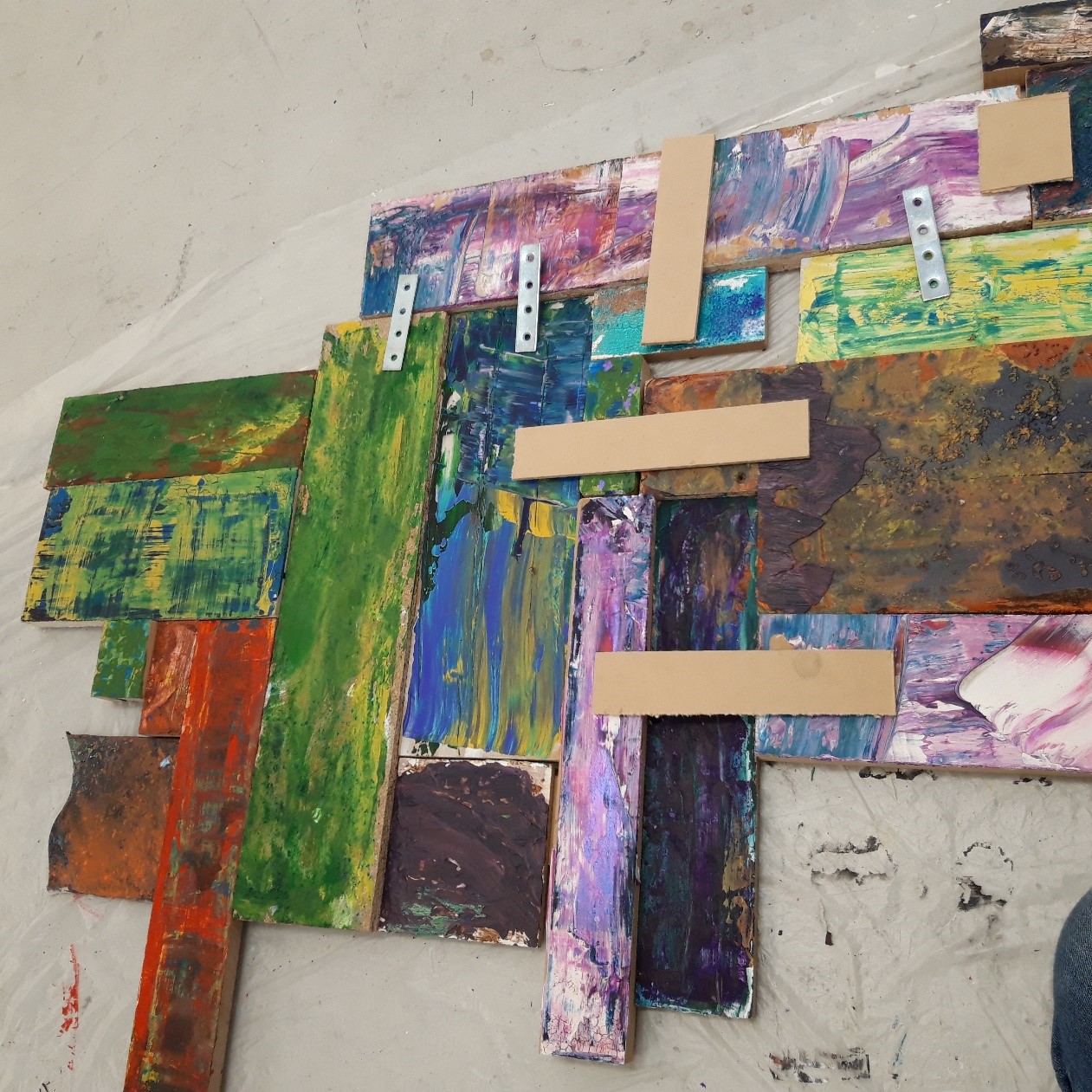 Because my work is full of board fragments, I can continuously add and remove boards, constantly changing the work itself so, I believe my work is in a constant state of process. It is never fully finished as I can alter it. With each removal or addition to the work creates an entirely new piece of work. With this is mind, my work in the Harris is a snippet of larger works that I will be able to create for my degree show in the coming months.
June 2020
Written by Guest Blogger Jessica Bowness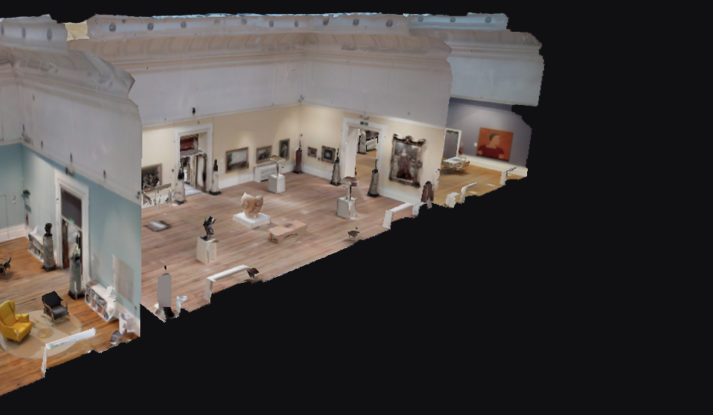 Visit the Harris from the comfort of your own home with our amazing virtual tour!​
Explore