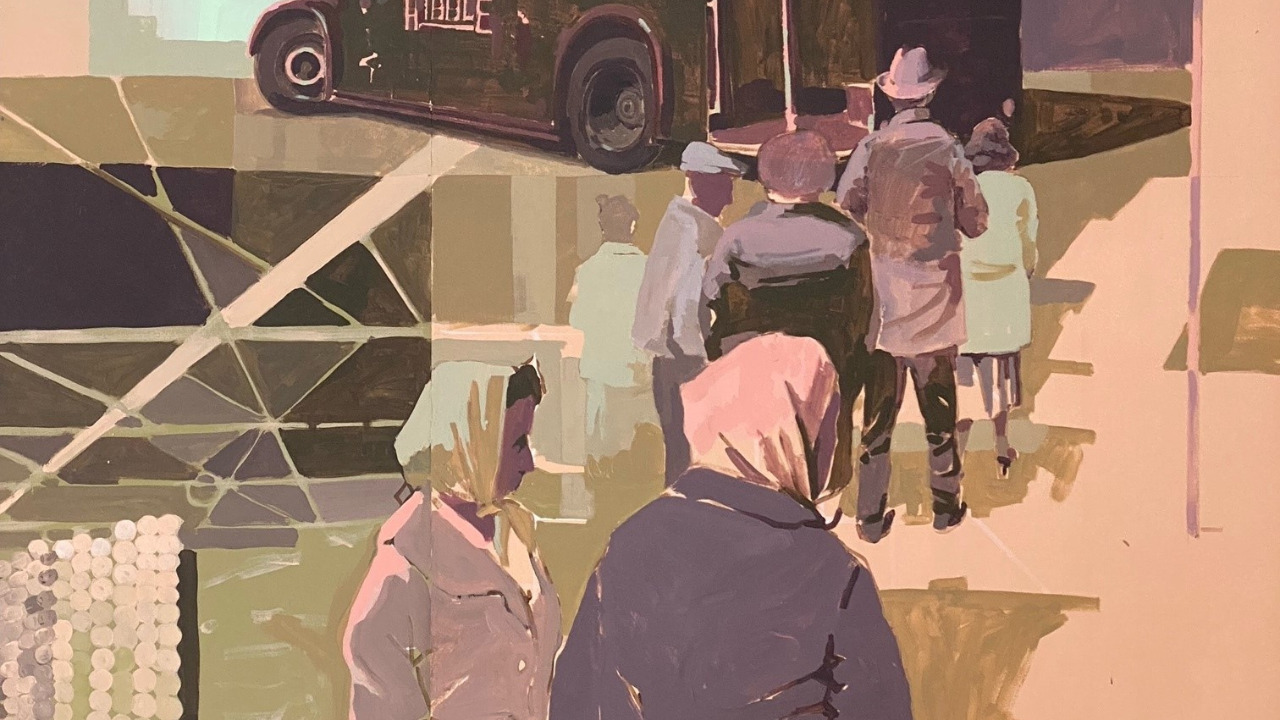 Artist Blog: Gavin Renshaw
Artist Blog 

Can you tell us a bit about the project?
Working in collaboration with students from two schools in the area, Christ the King and Penwortham Priory, both myself and illustrator/educator Toya Walker, produced creative workshops for the students from which we obtained the raw materials which worked towards a final outcome. The students had already had access to archived audio clips of ex-Courtaulds workers who describe both their personal journey and some of their daily tasks and processes at the former Red Scar factory. So it was predominantly the student's responses to this audio that we used as a springboard for themes and ideas. This was both exciting and challenging – attempting to interpret the stories of the students mixed with the archived imagery and my own perception of 'comings and goings' from the factory.
What does the mural represent?
Due to the linear nature of the mural, and the format being very long I already had it in my mind that it would almost take the form of a timeline but made of fragments or snapshots. I imagined it could be a day in the life or maybe a career? But essentially it's a journey through both the factory and the processes undertaken there and a day or working life of a migrant employee.
What would you like people to take away from the mural?
I think Courtaulds was such a huge landmark aside from being a factory, employing a third of Preston's workforce at one time, it really was a catalyst for bringing migrant workers to Preston and although the factory is long gone, those ex-employees stayed and had families and make Preston what it is today, a more culturally diverse society with an industrial legacy which shouldn't be forgotten.
What's next for Gavin Renshaw?
I am currently working on a number of projects, one reasonably local in Padiham, Lancashire near Burnley which will be a full gable end mural. I have been working with the local archive office there, researching ideas, and depicting the town so that will be a fun project and reasonably large scale. Next week I will be in Poole Dorset working on a mural celebrating a British marine illustrator, P H Gosse on a large gable end alongside another artist so that will be a real treat to share the creative process. I hope to bring out a book early next year, a collection of drawings and sketchbook work, so quite busy all in all.
"The links of the chain are of equal strength" mural can be seen outside the front of the Harris building until reopening in 2025.

November 2022
Written by Guest Blogger Gavin Renshaw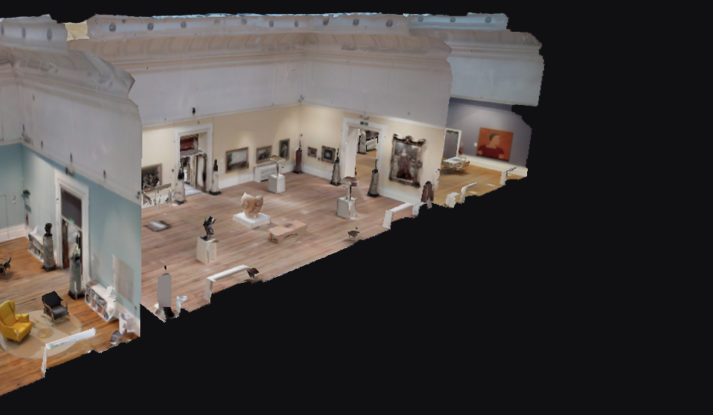 Visit the Harris from the comfort of your own home while we're closed via our amazing virtual tour!​
Explore