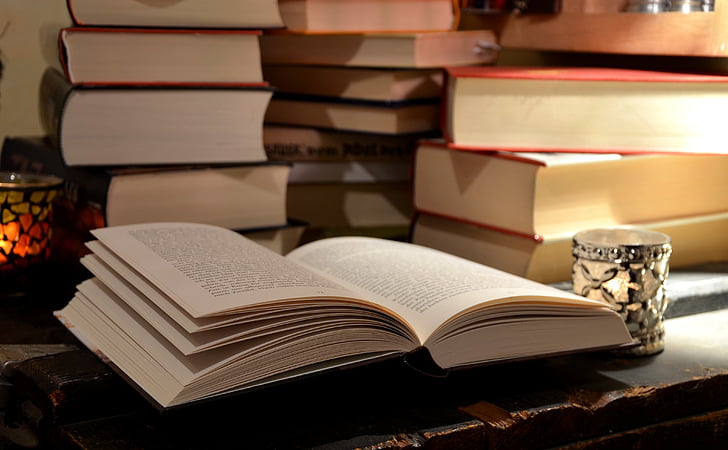 A Room of One's Own by Virginia Woolf Review
A Room of One's Own by Virginia Woolf Review 
For International Women's Day Janet from the library takes a look at this famous essay by Virginia Wolf.
IN 1928 Virginia Woolf gave two papers to the women students at Cambridge University. The title comes from Woolf's statement that in order to write literature a woman needed money and a room of one's own. She adds later on that a lock on the door is also a requirement, bearing in mind novelists such as Jane Austen who had to discreetly write in the main family room of her home, covering her writing up if anyone came near.
By 1928 the lives of prospects of women, in general, had changed considerably from that of previous centuries, changes which Woolf covers in these papers. Women could now own their own property, go to university, attain paid employment and, most importantly, they could vote.
Legislation in 1928 extended universal suffrage to all adults from the age of 21. Women had gained voting rights in 1918, but only for women who'd reached the age of 30 when it was deemed they had reached a sufficient level of maturity to participate in elections. The 'flapper vote' as it was dubbed, in 1928, gave equal voting rights to all adults.
The aftermath of the First World War left the population in imbalance, the slaughter meant there were more women than men, so the expectations that all women should marry and have children was impossible. Women had to have other opportunities as alternatives to matrimony. Women entered the workplace and public life as councillors and MPs.
However, despite these gains, the old attitudes and prejudices towards women who strayed away from their 'natural' sphere of the home and domestic life did not fade away. Woolf notes that the disapproval of women in men's roles became steadily worse as it challenged men's power.
---
When they could, bars to political and professional advancement were set in place. Marriage bars were set in place so a woman had to choose between career and marriage in many professions such as teaching. In the novel The Prime of Miss Jean Brodie, published in 1961 and set in Edinburgh during the 1930s, Miss Lockhart, the inspirational Science teacher, leaves her job when she marries a fellow teacher.
She does this without protest or complaint, it is the expectation as she now has a husband to keep her. Woolf speaks of her own experience of these sorts of restrictions. She is prevented from entering a College library to undertake research as she has not had a letter of introduction permitting her, as a women, to do so. Needless to say, the academics who issue these letters are male.
Woolf seeks to discover why women featured in history books are either Queens, mothers, or mistresses and how the social norms which led to restrictions on women's lives, and their invisibility, came about. Women's invisibility in the historical narrative has a number of explanations. Gendered roles which kept woman in the home focused women's time and energy on the home and family, leaving little opportunity to explore other options.
The priority for education was for boys rather than girls, who were expected to stay at home. Women who attained, or tried to attain, power, influence, or public recognition were regarded as acting against the natural order, and as unfeminine and subversive. Men were meant to lead and rule, women to follow and obey.
Mockery, insults, and prohibitions, such as not allowing women to access higher education, have been resorted to in order to keep women out of the public sphere. Mary Wollstonecraft was labelled a 'hyena in petticoats' for her radical campaigning and writings championing the rights of women. Insults and comments are used to distract, discredit, and demean.
---
Woolf refers to Samuel Johnson's comment regarding women preachers; that they were like a dog walking on hind legs, not done well but surprising to find it done at all. Few women attained a public role or recognition. Exceptions tended to function as 'honorary men' such as Elizabeth I.
The other major obstacle to women becoming writers, or anything else, was money. Woolf found herself the beneficiary of the will of an Aunt, who had died in a riding accident. She left her £500 per year for life, a significant amount that allowed Woolf the freedom to become a writer. She no longer had to take jobs she did not wish to do or did not enjoy, and which also ate up her time.
She could think, study, and undertake research, the freedoms that many men took for granted and who had been supported and cared for by mothers (or servants) dealing with the day-to-day chores and responsibilities. Woolf dismissed the idea of the poor man attaining a writing career. She notes that many of the most famous writers had been to university or had an independent income.
At the time Woolf was writing circumstances had changed enough to allow more women to have a degree of independence to pursue personal dreams and goals, giving a voice of women after centuries of women being written about and discussed by men. In her conclusion, Woolf encourages the students to remember Shakespeare's sister, who was not able to follow her brother William to school, to London, and to fame as an actor then playwright.
She died young, but she believed that "this poet who never wrote a word and was buried at the crossroads still lives. She lives in you and in me, and in many other women who are not here tonight". In the near one hundred years since Virginia Woolf gave these lectures the lives and opportunities for women have widened to encompass wider roles and positions of influence, in this her cause for optimism was correct.
With the growth in research in Social History, the study of Women's History is part of many a syllabus at school and university, bringing women's lives out of the shadow. For International Women's Day, this book which is officially designated as an extended essay is a perfect read.
March 2021
Written by Janet - Library Assistant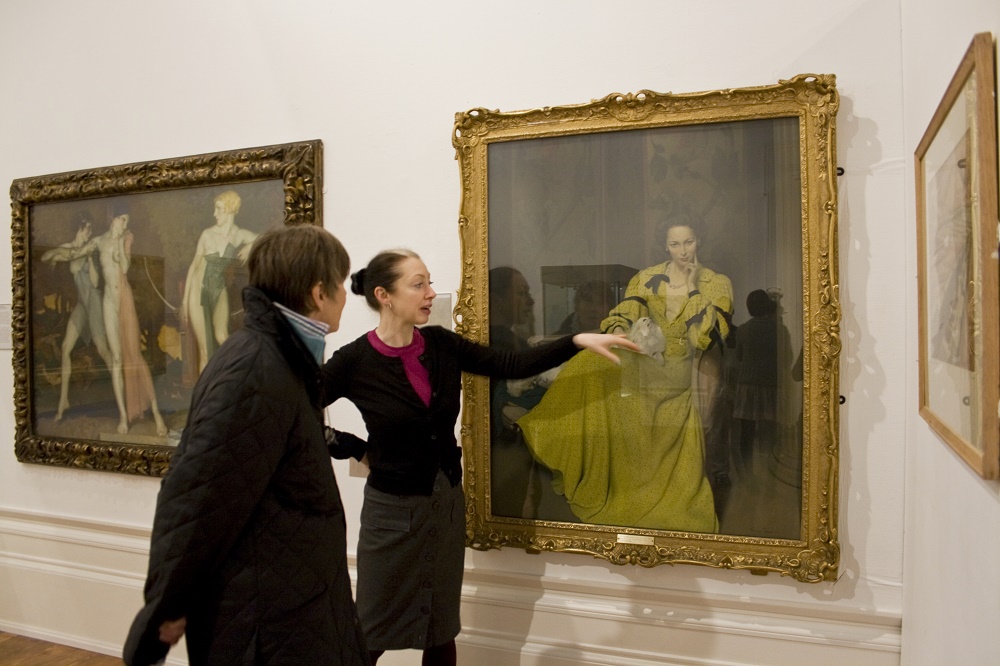 Join us today
Help more of Preston's people enjoy the Harris by becoming a Friend – and you'll get closer to artists, curators and collections too.
Find out more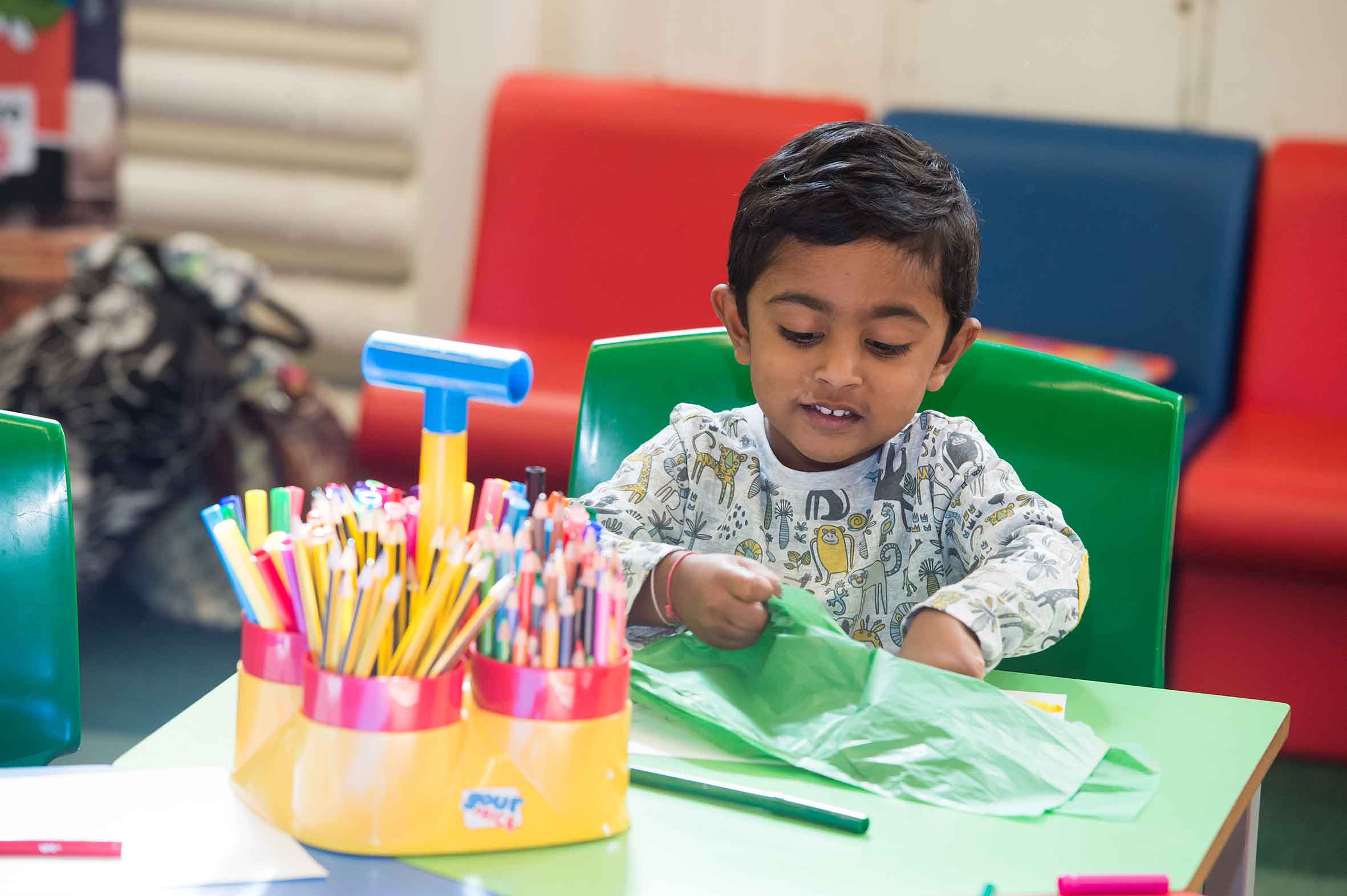 Your community needs you 
A donation from you today will support local people, including those most in need, by helping to create #HarrisYourPlace for everyone.
Donate now