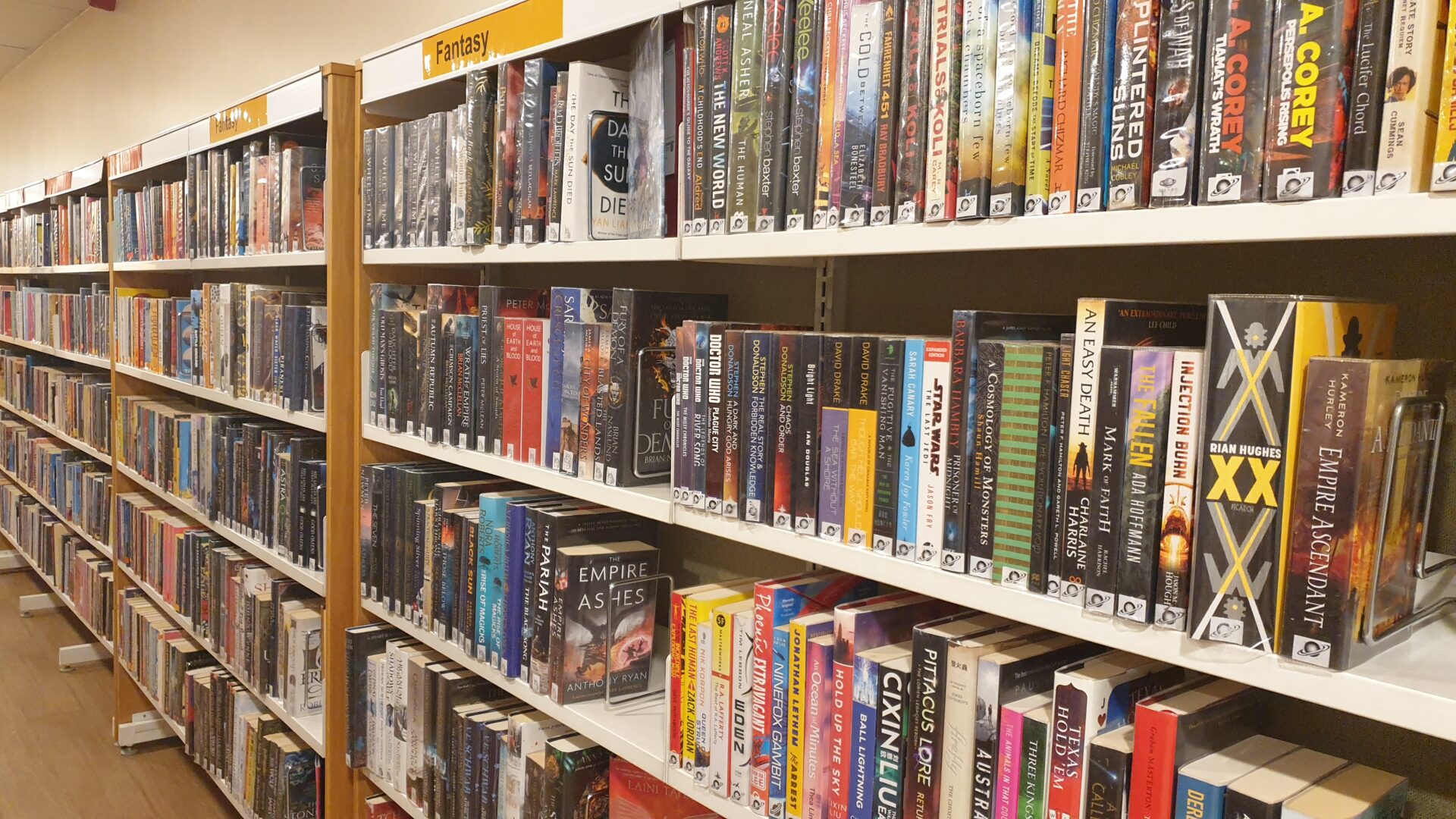 13 Reasons Why You Should Visit The Harris Library And IT Centre
13 Reasons Why You Should Visit The Harris Library And IT Centre
We're so much more than a place to borrow books! Whether you want to learn, relax or have fun there are so many reasons why you should come and see us at our temporary home in The Guild Hall, Preston. We are open Monday to Saturday 9.00am – 5.00pm so there is plenty of time for you to come and see us.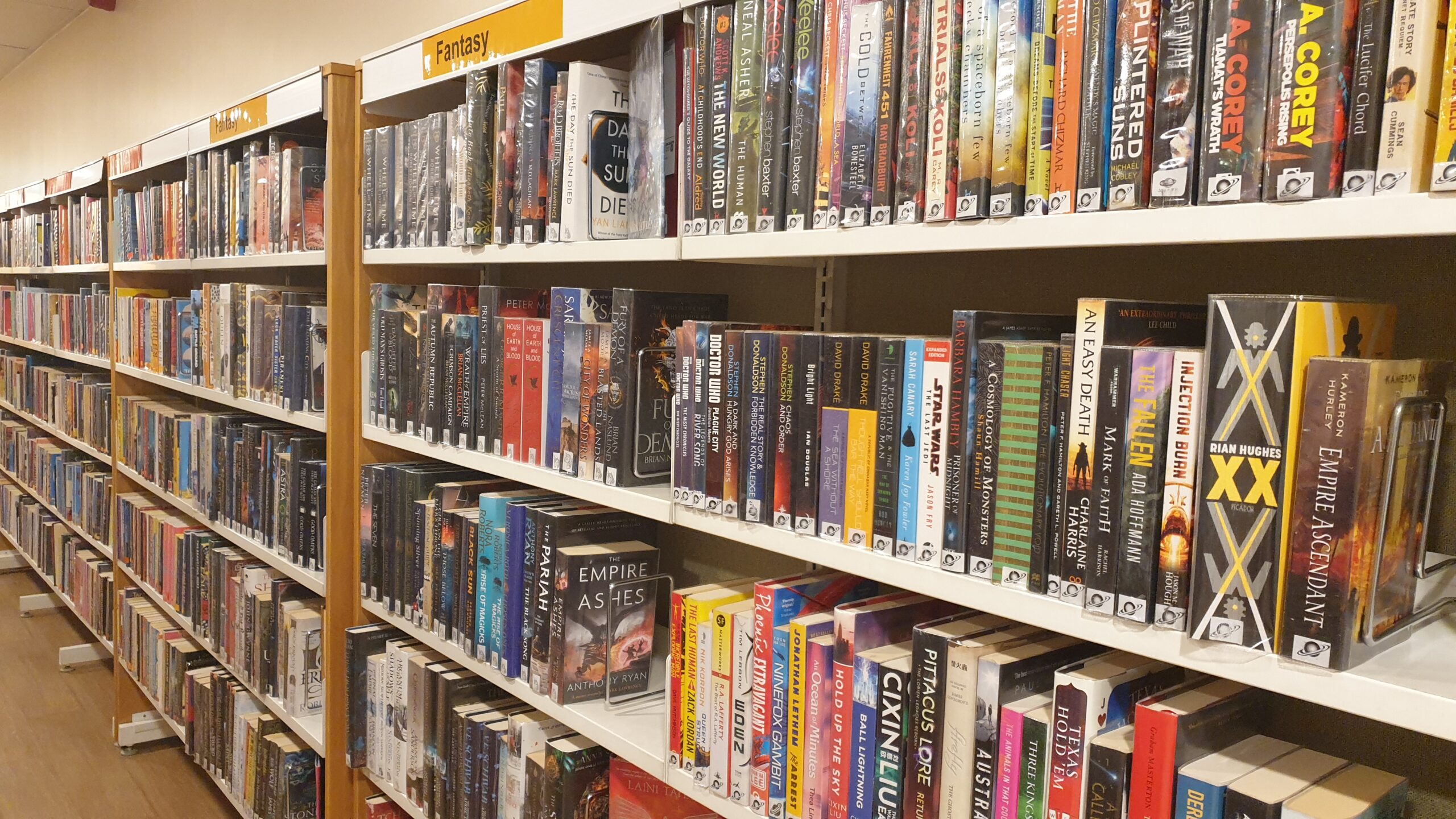 1. We have a range of books for everyone – adults, young people and children. There is something to suit everyone's interests and needs. We have a variety of fiction books including Crime, Science-Fiction and Romance. Our wide Non-Fiction collection includes books on Art, Travel and History.
2. Anyone can sign up for a free Library card to start their reading journey today.
3. To improve accessibility, we have books in large print and oversized formats. We also have a collection of spoken word and playaways which can be loaned for £1.
4. The Junior Library is great for children of all ages to have fun and explore with books. There are recommendations such as Children's Book of the Month with displays making it the perfect place for children to learn and discover.
5. Don't forget the children's reading schemes – an entertaining way to introduce children to reading. The Lancashire Reading Trail runs throughout the year and over the summer months, we run a special reading scheme.
6. In the Junior Library, there are regular Harris events such as storytelling sessions, Harris half-term activities and craft sessions, all advertised on The Harris website.
7. For the little ones, we hold Baby Bounce and Rhyme sessions every Tuesday from 10.30am – 11.00am. Sharing songs and rhymes is a fun way for babies and toddlers to develop their language skills. And you can also join in from home!
8. Little Steps and Little Explorers are both library initiatives aimed at under 5's and further details can be obtained from the library. The Junior Library reading schemes encourage children to read with the help of various fictional character stickers including the Lancashire Reading Dragon and the Dream Fairies.
9. Our IT Centre offers a great space for you to get some work done. After signing up for a library card you can log into our computers for free. These can be booked at the IT desk or by drop-in. You can log on for up to 2 hours from 9am onwards and these services are switched off at 4.40pm. You can also pay to use the printing service, just ask our staff for more information.
10. When you visit us you will be greeted by our welcoming staff who are available to help you. We can help you understand our services and support you in finding your next perfect read. Our staff are passionate about reading and can share their favourite book recommendations with you, read Janet's latest North West Reads review.
11. Around the library, you will find book display stands to inspire your next read. These displays share books about awareness days, author and book of the month, best sellers and new reads.
12. Our library has community information boards with posters and information about the local community, where you might find something you fancy getting involved in. Have a glance to find out what is going on in Preston and feel free to take a leaflet home to spread the word.
13. And if you can't visit us in person, don't worry! You can borrow books via the BorrowBox app, the eBook and audiobook library for Lancashire Libraries. All you need is your library card number and pin to sign up, it only takes a few minutes and then you can discover the wide assortment of books on offer.
Harris Your Place

Harris Your Place is a £16 million project set to restore and reimagine the Harris for 21st-century audiences as a cultural learning space. The aim of this project is to protect the building and the architecture for future generations whilst enhancing accessibility options and positioning the Harris as a community hub for Preston and Lancashire.
The capital project is more than simply preserving this much-loved building; Harris wants to ensure that it remains a vibrant heart of the community. A place where people want to spend their time.