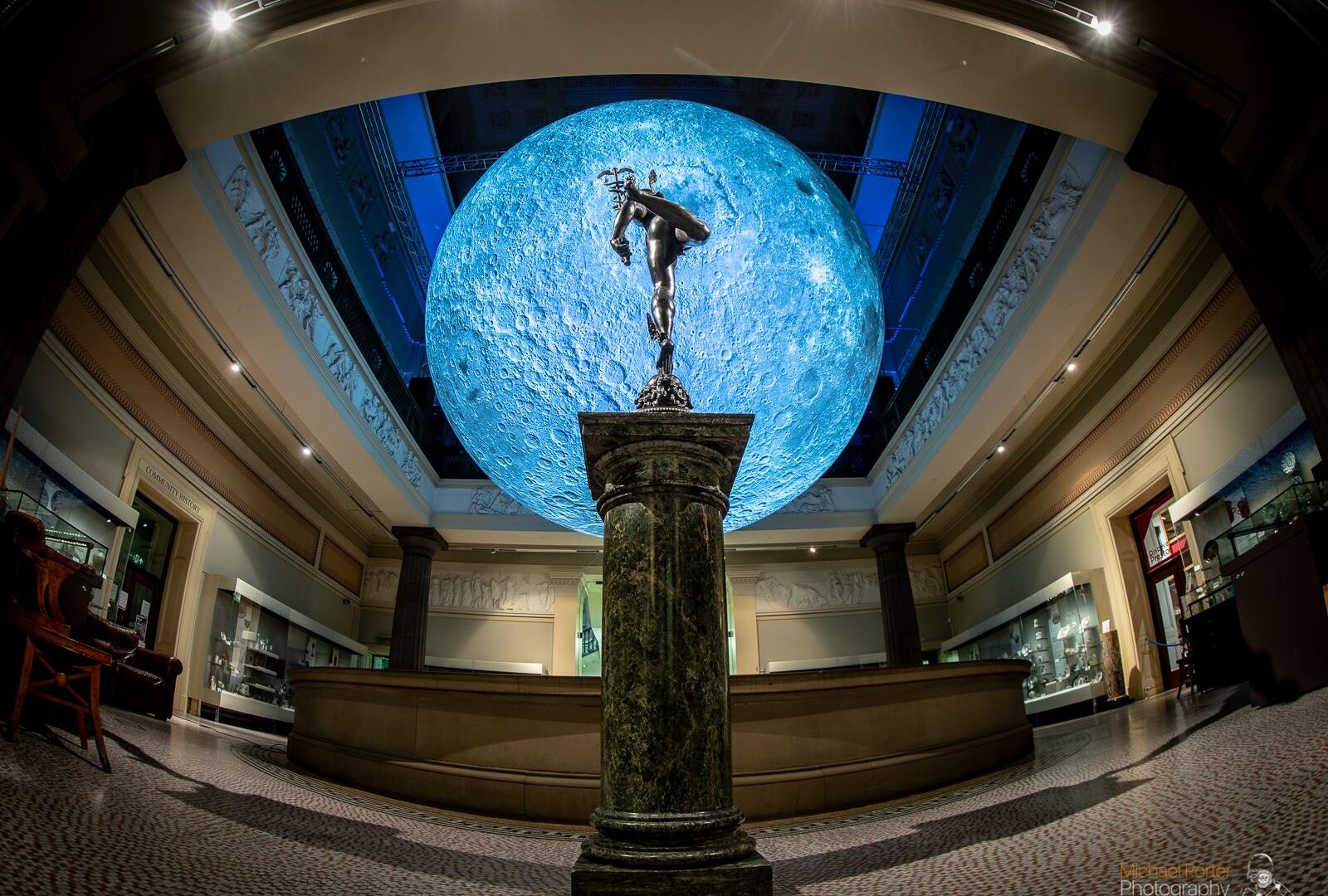 13 Exhibitions You May Have Missed
13 Exhibitions You May Have Missed
To celebrate The Harris' 130th birthday this month, we will be sharing a series of blog posts relating to previous exhibitions, shop items, collections pieces plus much more! Today, we're going back in time to look at the exhibitions of years gone by.
The Unfurlings: Banners for Hope and Change, February 2020 – January 2021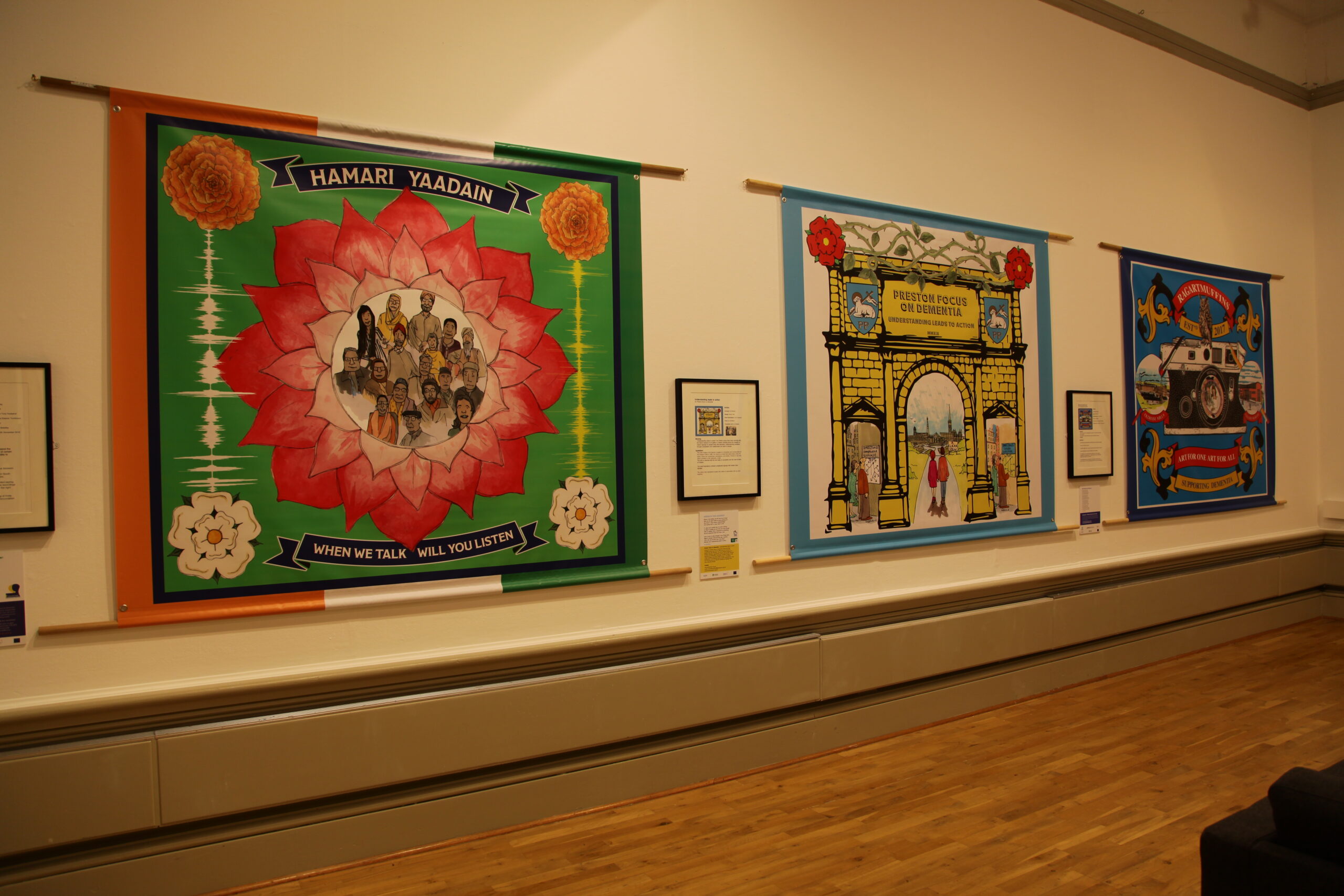 This exhibition showcased the first unfurling of a banner created by people in Preston living with dementia. Groups from across the UK worked with artist Ian Beesley and poet Ian McMillan to create banners campaigning for a better understanding of this condition. Based on traditional trade union and guild designs, the banners covered subjects such as the need for better signage in public places, and the importance of active living and creativity for our wellbeing.
Preston Street Style, 2017 – 2020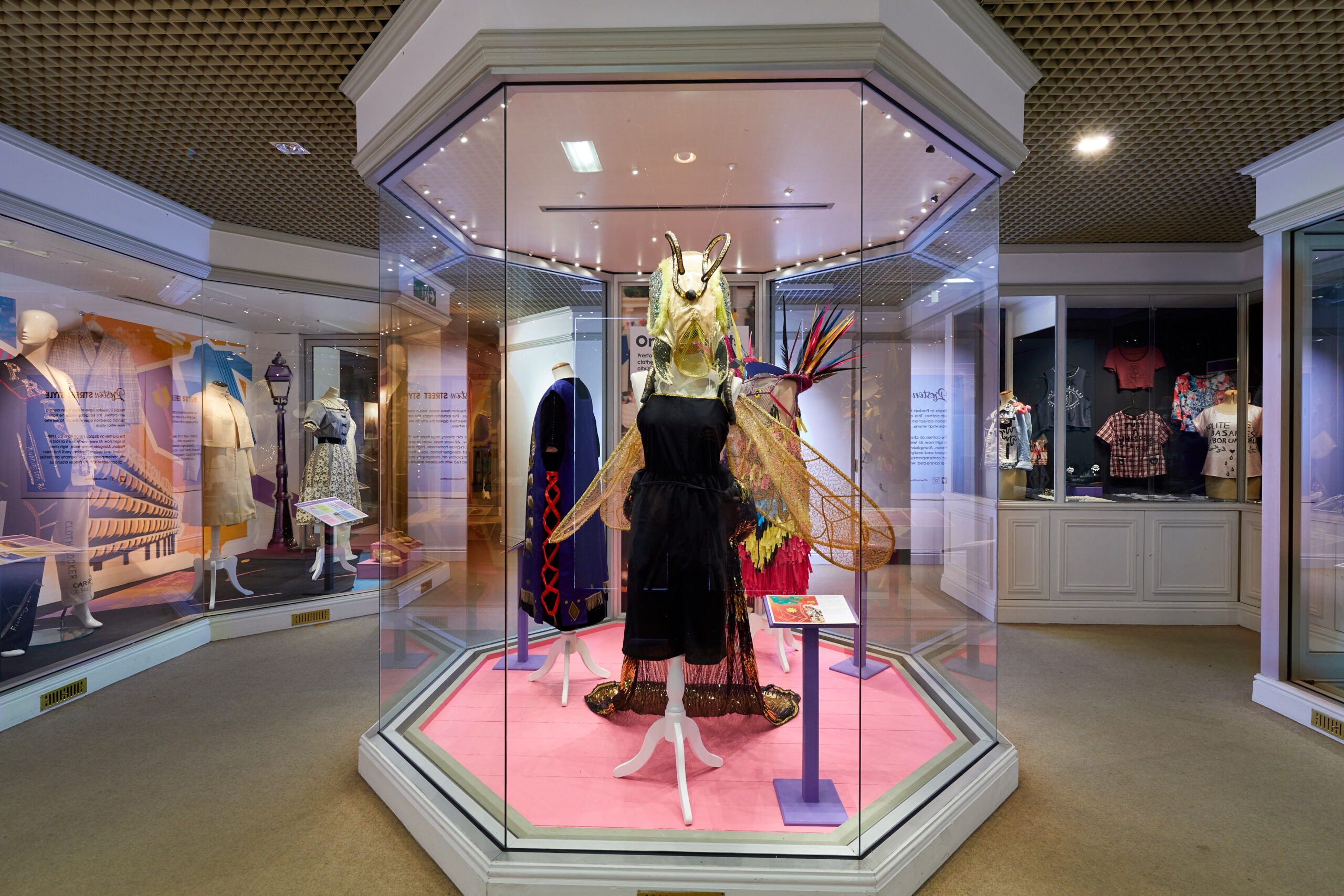 People in Preston have always been creative with clothes. This exhibition mapped fashion from the Harris' collection against the city to see who wore what where. The clothes displayed ranged from the 1900s to the present. All were made, worn or sold in Preston. Alongside homemade, high street, student and designer fashion, visitors could find street art, contemporary art, photography and textiles – all connected with the places around us.
Beautiful and Brutal: 50yrs of Preston Bus Station, September – November 2019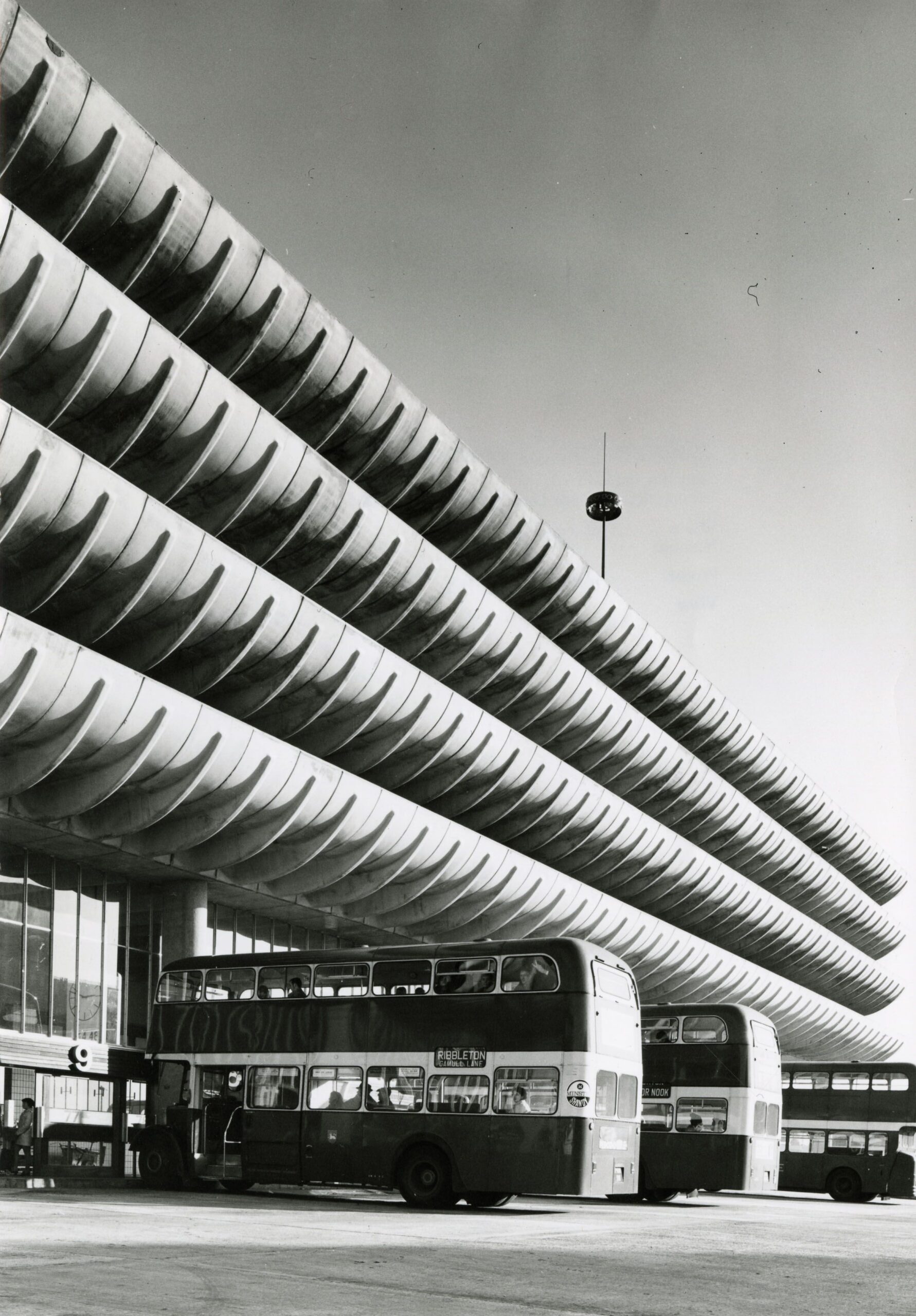 Courtesy of BDP, Manchester
Preston Bus Station is an internationally important piece of architecture that was built for everyday use by the people of Preston. The Station celebrated its 50th year in 2019, and to mark the occasion, Charles Quick, artist and co-curator of In Certain Places, collaborated with The Harris. The exhibition aimed to re-present and reveal Preston Bus Station through archives, collections, artists' commissions and interventions, which permeated spaces throughout the Harris.
Ribble 100, January – July 2019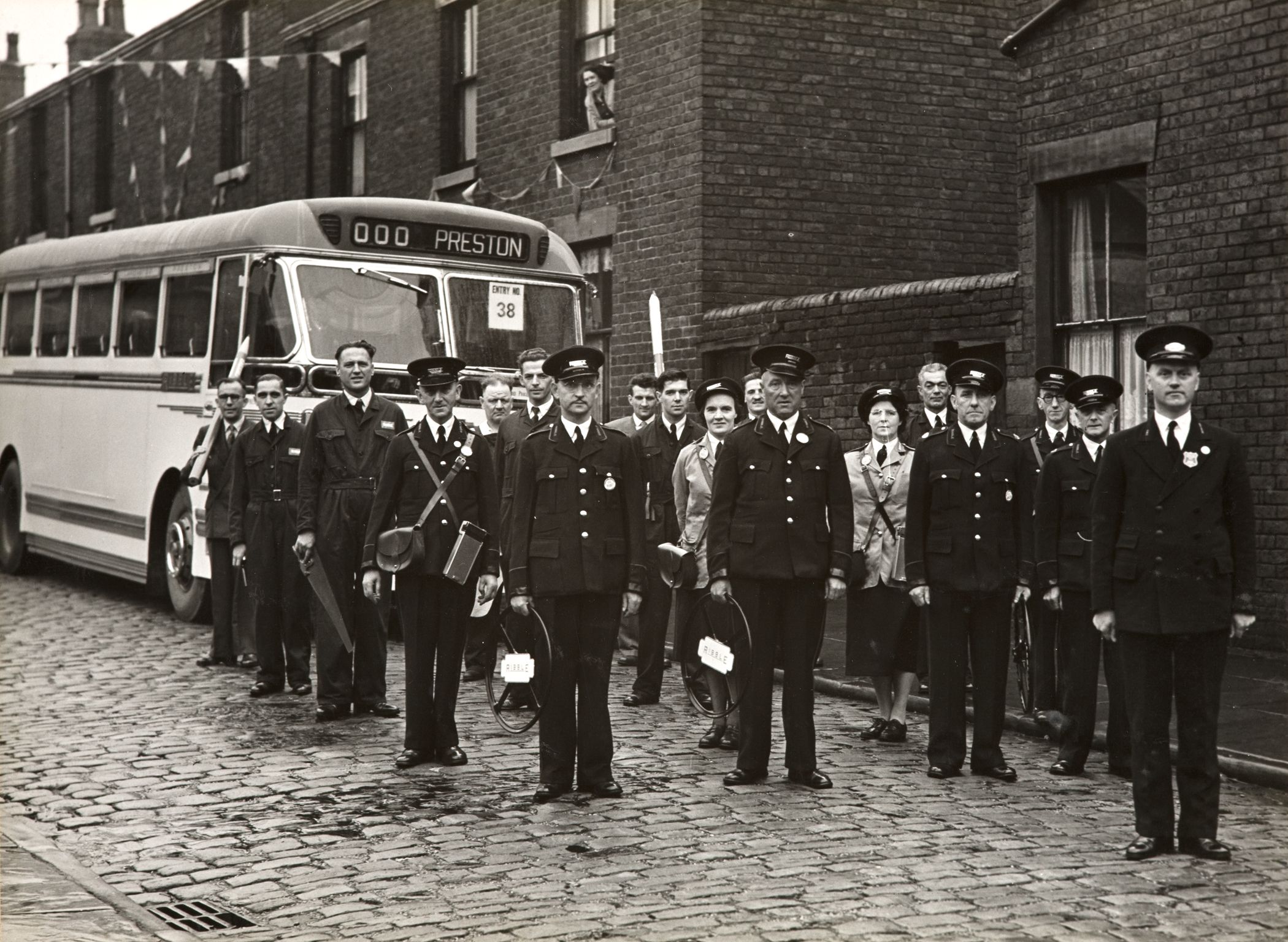 This special display marked the 100 year anniversary of Ribble Motor Services Limited. The Ribble 100, 1919 – 2019 six month display in the Discover Preston gallery used artefacts, photographs and voice recordings to tell Ribble's fascinating story. From its founding in June 1919 Ribble grew at a rapid rate, and in just 20 years it became one of the major transport operators in Britain.
Museum of the Moon, February 2019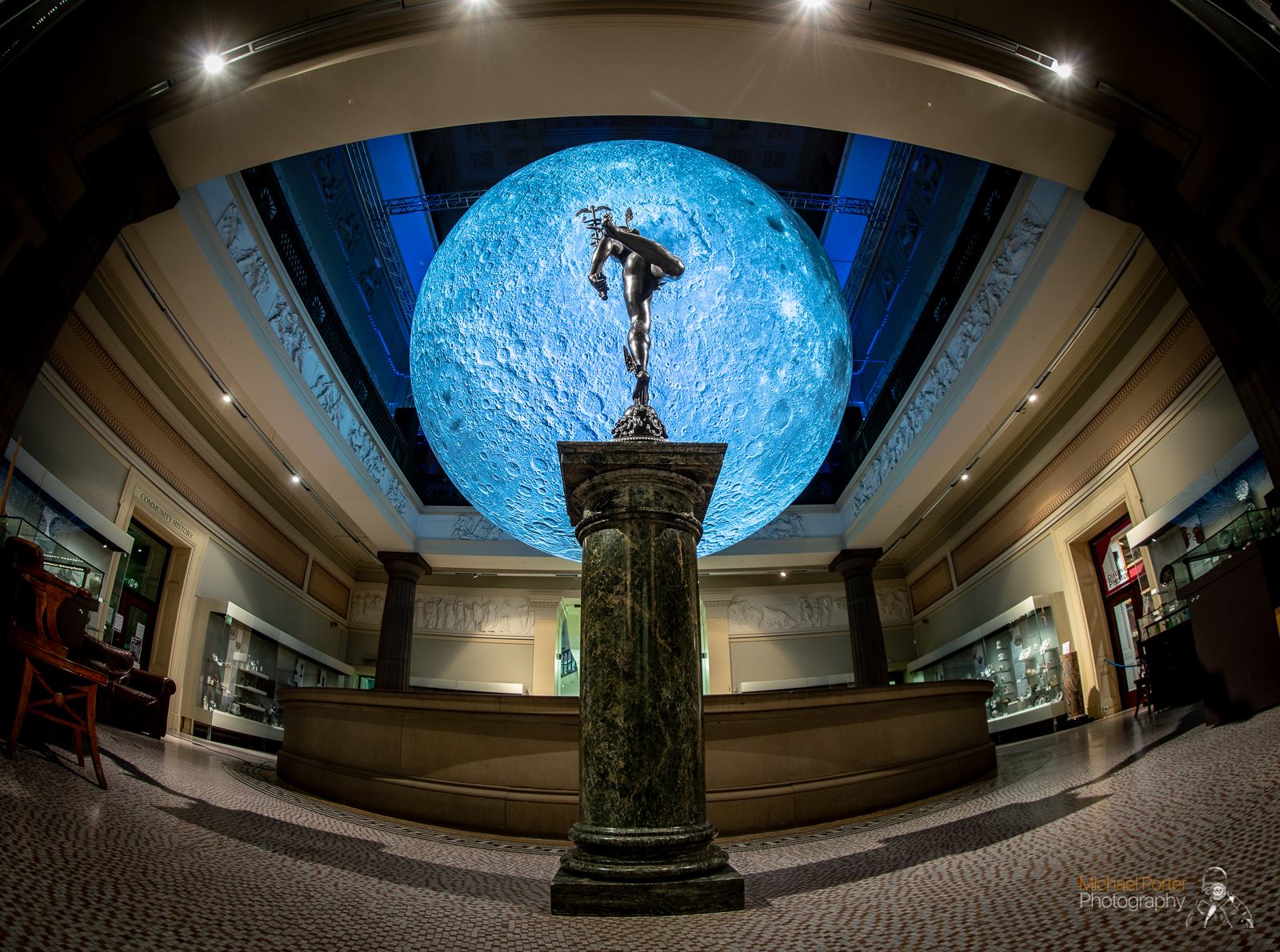 Image credit: Michael Porter
The Museum of the Moon was an incredible combination of technical and scientific skill. Made using detailed NASA moon imagery and fusing moonlight and surround sound music, British installation artist Luke Jerram's 23-foot high, giant three-dimensional moon was suspended in the centre of the Grade I listed building for all to see. The installation combined lunar imagery, moonlight and a surround sound composition created by BAFTA and Ivor Novello award winning composer Dan Jones.
Comics, June – September 2018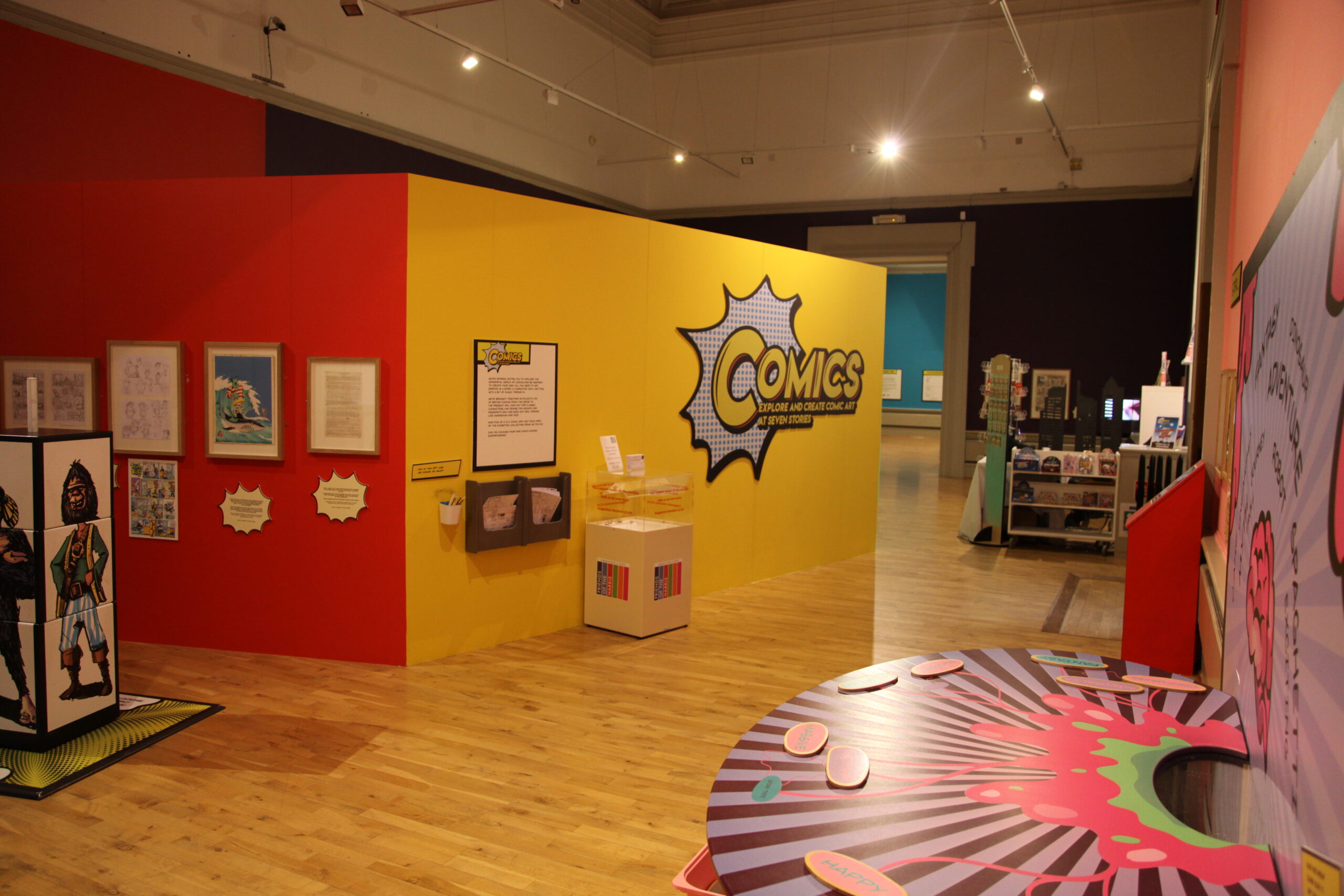 Comics exhibition provided an eclectic mix of original comic art that impressed and inspired most comics' fans. Visitors could see Desperate Dan and Dennis the Menace as they were drawn in the 1940s and 50s, and find old friends like Oor Wullie, Minnie the Minx and Roy of the Rovers. The exhibition featured Captain America, Wonder Woman, Superman and Hulk as drawn by British artist Ian Churchill. Ian works for Marvel and DC Comics, America's largest comic corporations.
Streets of Change, September – November 2017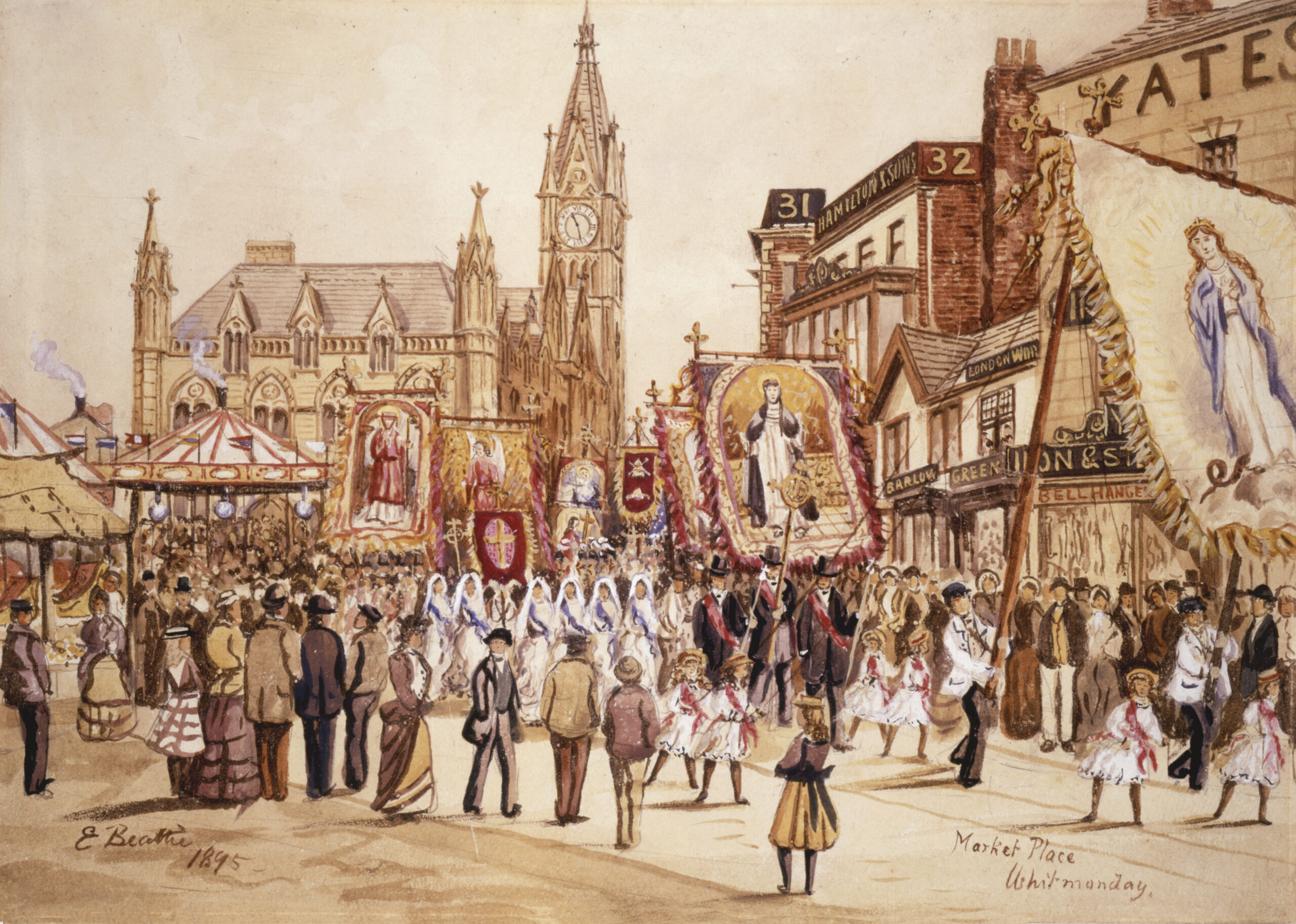 This exhibition explored Preston's lost streets and buildings through our collection of Edwin Beattie watercolours and a giant Victorian map. The pieces prompted visitors to think about the changes they have witnessed in Preston, and what they think of the city today.
Brick Dinos, July – September 2017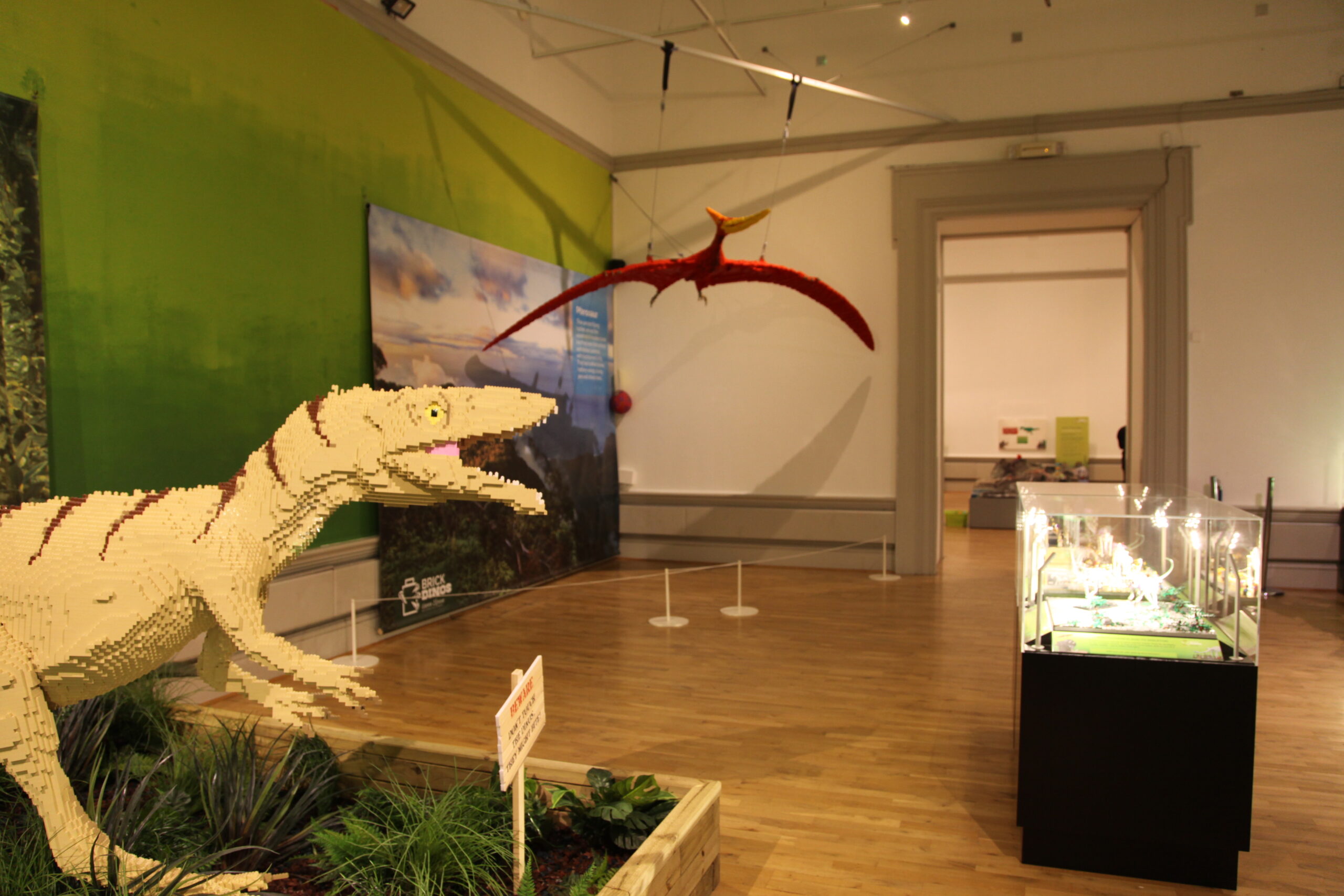 Brick Dinos was a fantastic and hugely popular 'free entry' family exhibition produced by artist Warren Elsmore and his world-renowned team of LEGO® modellers. The exhibition had dinosaurs and prehistoric creatures masterfully built in miniature and each in their own unique Jurassic worlds.
Art From Elsewhere, October – November 2015
Art from Elsewhere explored global change through the work of artists from around the world. The exhibition addressed topical issues such as migration, trade and exchange, social tensions, life in conflict zones and failed ideas of utopia. Visitors could experience both the familiar and the new through a wide variety of painting, sculpture, installation, video and photography.
A Green and Pleasant Land, July – September 2015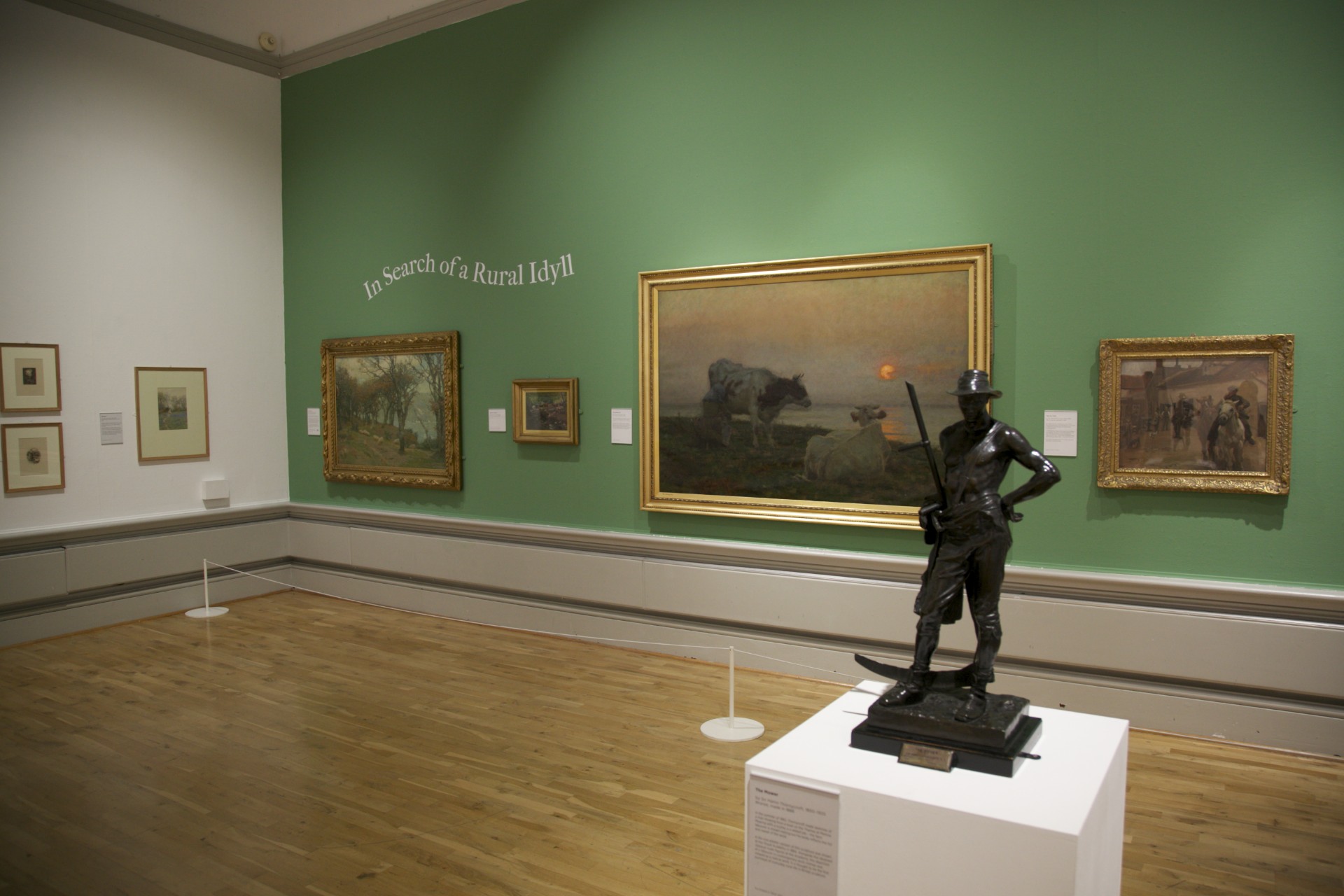 Idyllic scenery, derelict barns, farmers toiling the land?  This exhibition explored how artists have been inspired by our rural heritage, from the romantic to the real. Images used from our collection included Preston landscapes and work by Anthony Devis, Thomas Wade, Adrian Stokes and Norman Stevens. We also included more recent artists such as Georgina Barney and Andrew Cross. We additionally partnered with In Certain Places to show work by Rebecca Chesney, Abigail Townsend and Joanne Lee.
70 years of Pauline, November 2014 – February 2015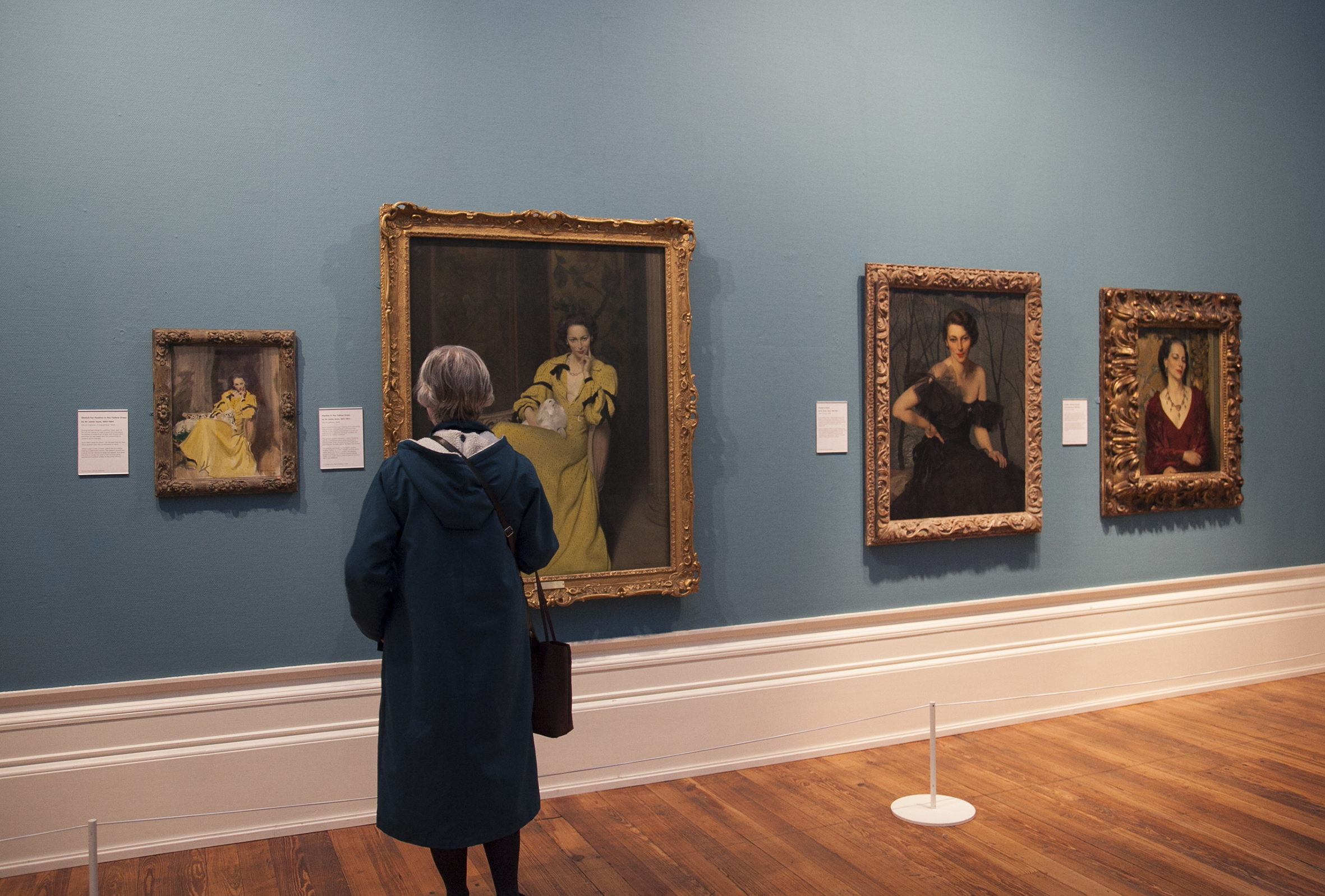 The display celebrated 70 years since the purchase of Pauline in the Yellow Dress by Herbert James Gunn at the Royal Academy in 1944. For the first time, the Harris' 'Pauline' was displayed alongside three other stunning portraits of the artist's wife, a never-before-seen oil sketch of 'Pauline in the Yellow Dress', Pauline's yellow dress and archive material from the day.
Harris Flights Display, August – September 2013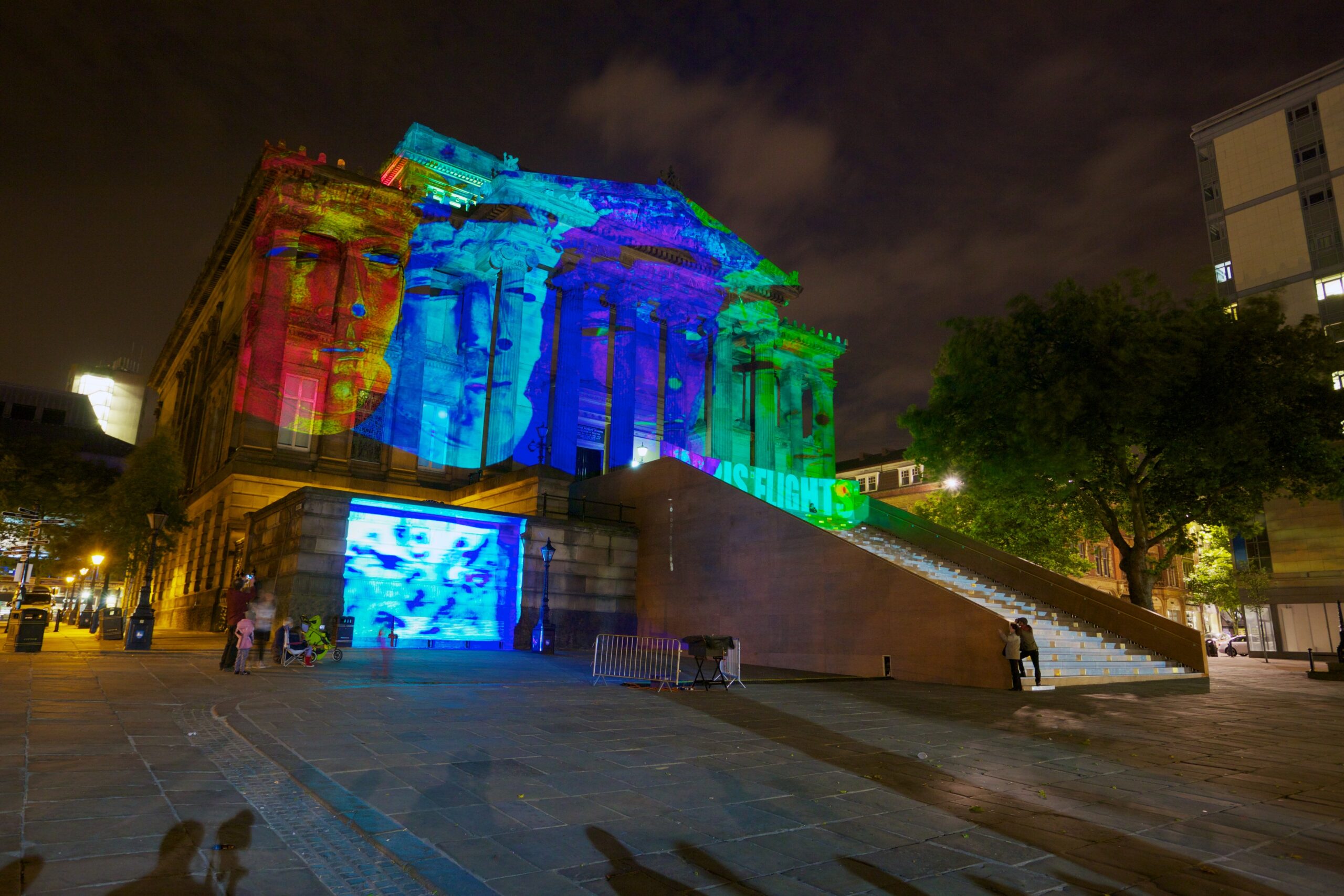 A commission by In Certain Places, visitors witnessed the installation of a dramatic temporary staircase, as well as live performances, contemporary art installations, workshops and demonstrations. This transformed the façade of the iconic Grade 1 listed building and allowed The Harris to become a stage, and at other times a stadium, from which to watch events taking place on the Flag Market.
Stitches In Time, March – September 2013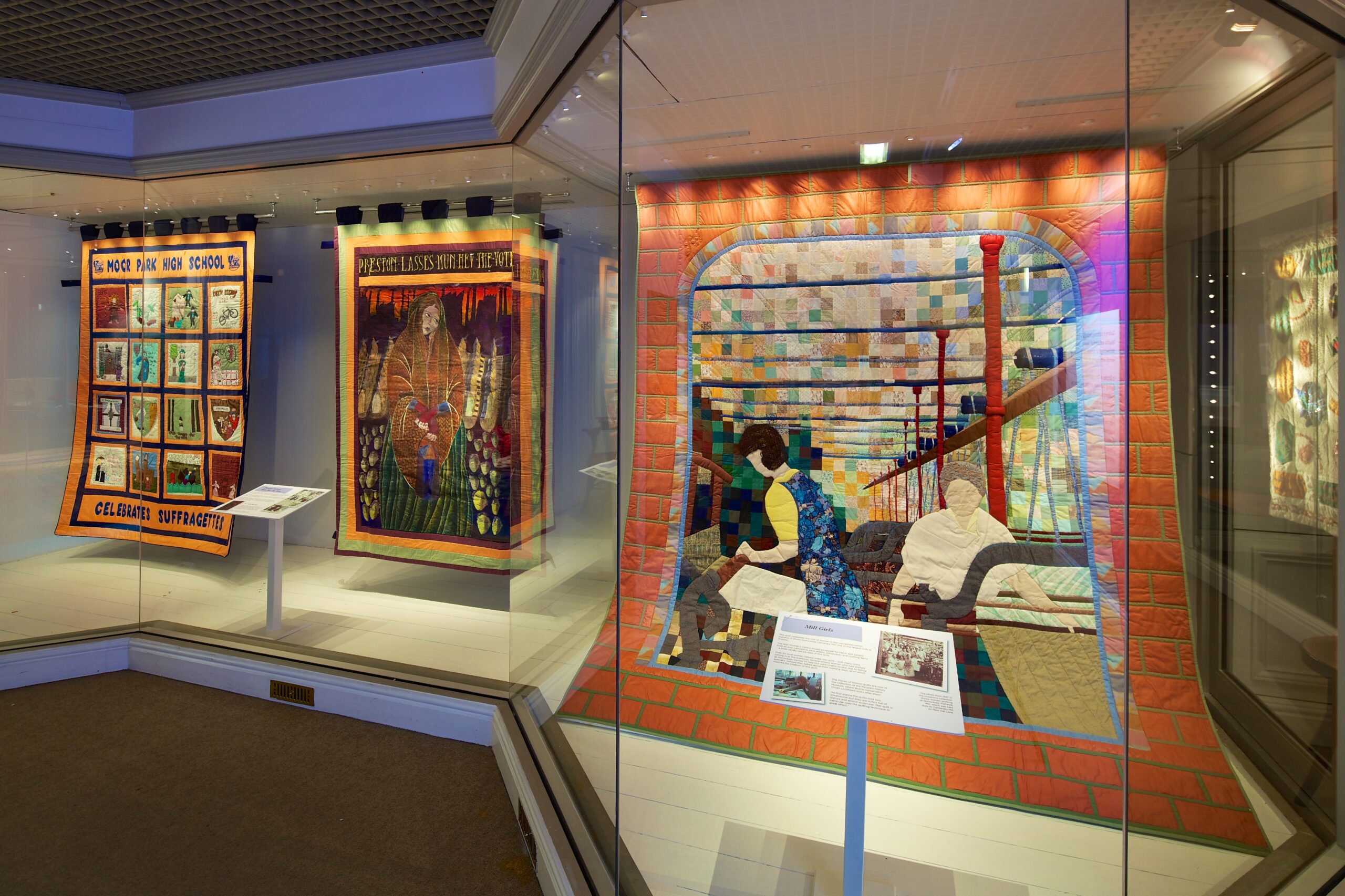 This exhibition welcomed back to Preston the quilted banners made by local women from the Well Women's Centre in 1992 as part of the Pieces of History project.
This project raised awareness of the influential part women played in the history of Preston and promoted the needlework skills and textiles on which Preston's prosperity was founded. Each banner served as a tribute to these women; from the suffragettes and the Mill Girl to the Dick Kerr's Ladies Women's Football Team and Preston Women of Today.
Harris Your Place

Harris Your Place is a £16 million project set to restore and reimagine the Harris for 21st-century audiences as a cultural learning space. The aim of this project is to protect the building and the architecture for future generations whilst enhancing accessibility options and positioning the Harris as a community hub for Preston and Lancashire.
The capital project is more than simply preserving this much-loved building; Harris wants to ensure that it remains a vibrant heart of the community. A place where people want to spend their time.