13 Books the Harris Library Team Recommends
13 Books the Harris Library Team Recommends
We've chatted to the Harris Library Team and asked them their favourite book recommendations…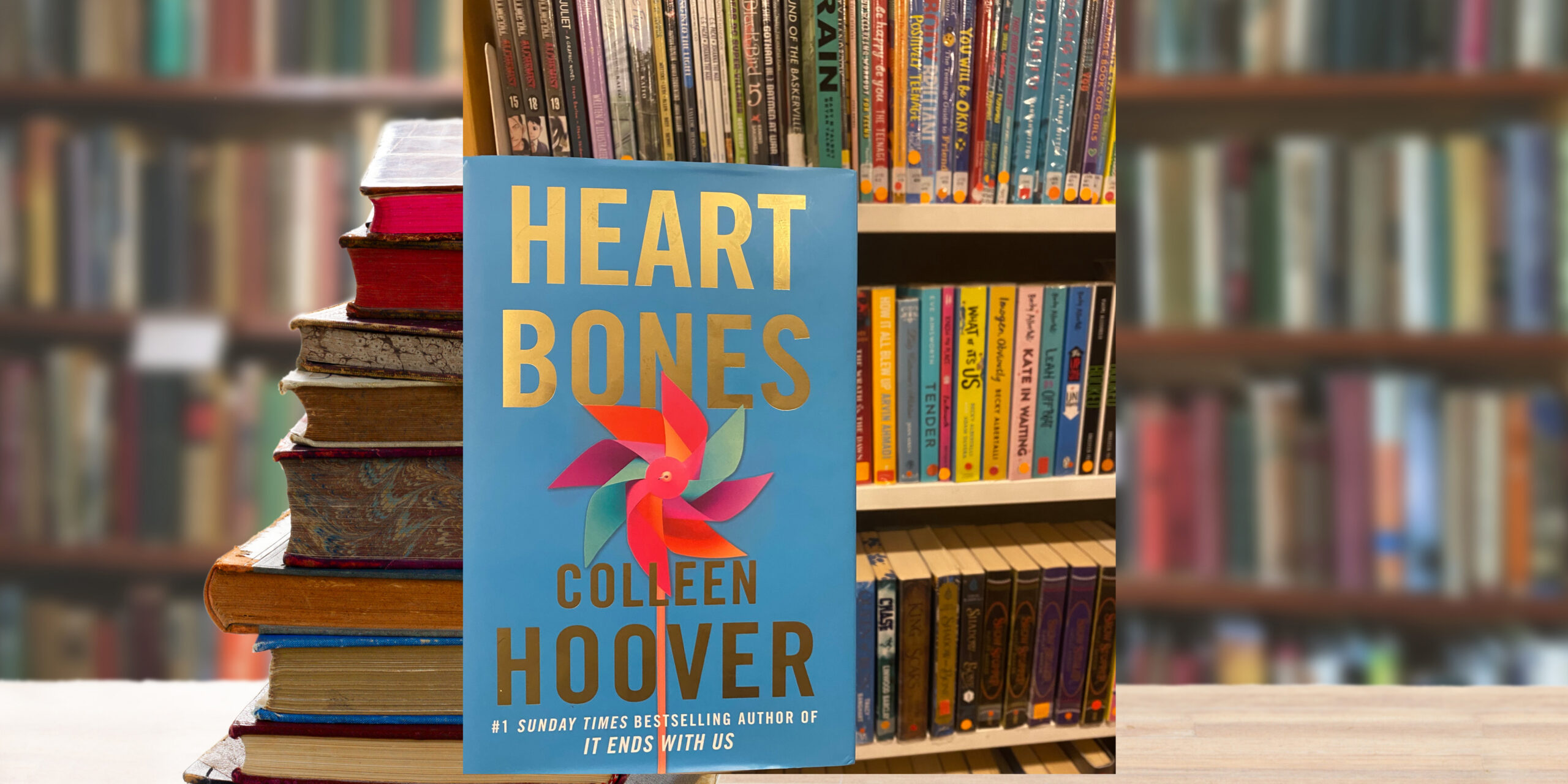 Heart Bones By Colleen Hoover, recommended by Anne
A young girl called Beyah finds herself homeless and alone. Then she is forced to spend the summer with her father, whom she barely knows. A chance meeting with a guy embarks on a summer romance, so intense, so passionate…

They say 'never judge a book by its cover'- well the cover of this book drew me in.
Wolf Hall by Hilary Mantel, recommended by Janet
This meticulously researched novel constructs the life of a pivotal figure of the Tudor Age, Thomas Cromwell, without recourse to the romantic flights of fancy or melodramatic scenes found in other historical novels. Opening with the issue of the 'King's great matter' through to King Henry's decision to visit Wulf [sic] Hall, the novel follows Cromwell as he negotiates the political, religious and sexual politics of King Henry's Court.
The First Half by Gabby Logan, recommended by Dominic
I don't normally read autobiographies/ biographies and not footballers as I find them much the same unless they are characters. When this came in with the new books I thought I will definitely read this, as I have always liked Gabby as a personality and I know she has an interesting background with her dad being Terry Yorath, the ex Leeds Utd and Wales footballer and her own career in the media.
The introduction straight away made me think that I will love this. She says to the reader this is not a sports book and not a chronological, this is my life. It starts off with the hard hitting tragic loss of her brother and the devastating effect it had on her family (which I remember). The book is written as if she is having a chat with you, it's funny, emotional especially how the family dealt with not only her brother's death but also the firsthand experience of the horror of the Bradford City fire and the emotional and mental scars this left on her father. With her dad being a footballer there are plenty of football tales as they moved round the country and abroad with his career. There are plenty of stories as Gabby takes the reader through her life, marriage to Scottish rugby player Kenny Logan and career in the media. She ends with a promise that this is only the first half…
While I was reading this I thought she comes across as a big sister (which she often mentions as she was in the family) and bizarrely 2 of her siblings (plus her) share the same first names as mine.

The Crystal Skull by Manda Scott, recommended by Stephen

I have just recently completed The Crystal Skull by Manda Scott, a work of fiction entwined with a blend of history, myth and science. Ancient Mayan prophecies say that thirteen crystal skulls sent out to the four corners of the world must be reunited on the 21st of December 2012 to prevent Armageddon. One of these skulls was hidden by an Oxford professor in the 15th century so that its secrets would be kept for centuries. In his writings, he left hidden clues to its location. Skip forward a few centuries and the skull is found by a cave explorer who starts to unravel the mystery of the skull. Stella, the new keeper of the skull, must find help to decode Mayan texts to avoid the end of times. A nice easy read connecting some British landmarks with myth and legend.
Review on Spare by Prince Harry, recommended by Amanda
Unprecedented insight into life as a royal, with remarkable honesty. Harry reflects on his mothers death, his complex relationships with other family members, and his battles with the press.
The Island by Victoria Hislop, recommended by Joanne
This historical novel is set on the island of Spinalonga off the coast of Crete and tells the story of a family driven apart by tragedy, war and passion. It hooked me from the start and sent me on my first trip to Crete where I have returned many times!
The Thursday Murder Club by Richard Osman, recommended by Deborah
An intriguing murder mystery presented in a very readable style. The protagonists include a former spy, a retired nurse, a prior trade union rep, and a psychiatrist. Each of them brings a lifetime of knowledge and empathy to this fabulous story. Full of charm, this book is both funny and poignant. It introduces us to this new group of investigators: the octogenarian residents of Cooper's Chase rest home. Determined to be neither dismissed nor hindered by anyone or anything, they use their wits, wiles, and bravery on their quest to solve this mystery.
Rebecca by Daphne Du Maurier, recommended by Deborah
After a whirlwind romance, the new Mrs De Winters, innocent and inexperienced narrator of the novel, is drawn into the world of her new husband, Maximilian De Winters at his ancestral home, Manderley. Max is aloof, detached and reserved. His housekeeper, Mrs Danvers despises the new Mrs De Winters with a terrifying malevolence. The memory and presence of the former, now deceased Mrs De Winters, (the titular Rebecca), is palpable and omniscient, and she is seemingly as powerful and destructive in death as she was in life. There are many secrets and revelations in this Gothic, psychological thriller, as dark and hidden as Manderley itself.
The Midnight Library by Matt Haig, recommended by Christine
A fantasy story about your choices in life. A girl called Nora is unhappy with her life and endeavours to end her life. She ends up in a library which is situated between life and death. There are loads of books filled with stories of her life- if she had made different decisions. She then tries to find a life she would have been more content with. She finds there is a lot more to live than her current one more than she ever imagined. The book makes you realise even though it is fiction that what you make of your life is your own choice so make the most of it!
Tadpole's Promise by Jeanne Willis, recommended by Shakil
A quirky, unforgettable children's picture book story that centres on a caterpillar and a tadpole falling in love. What happens to the promise made by the tadpole that he will never change? The shocking ending will make you pond-er…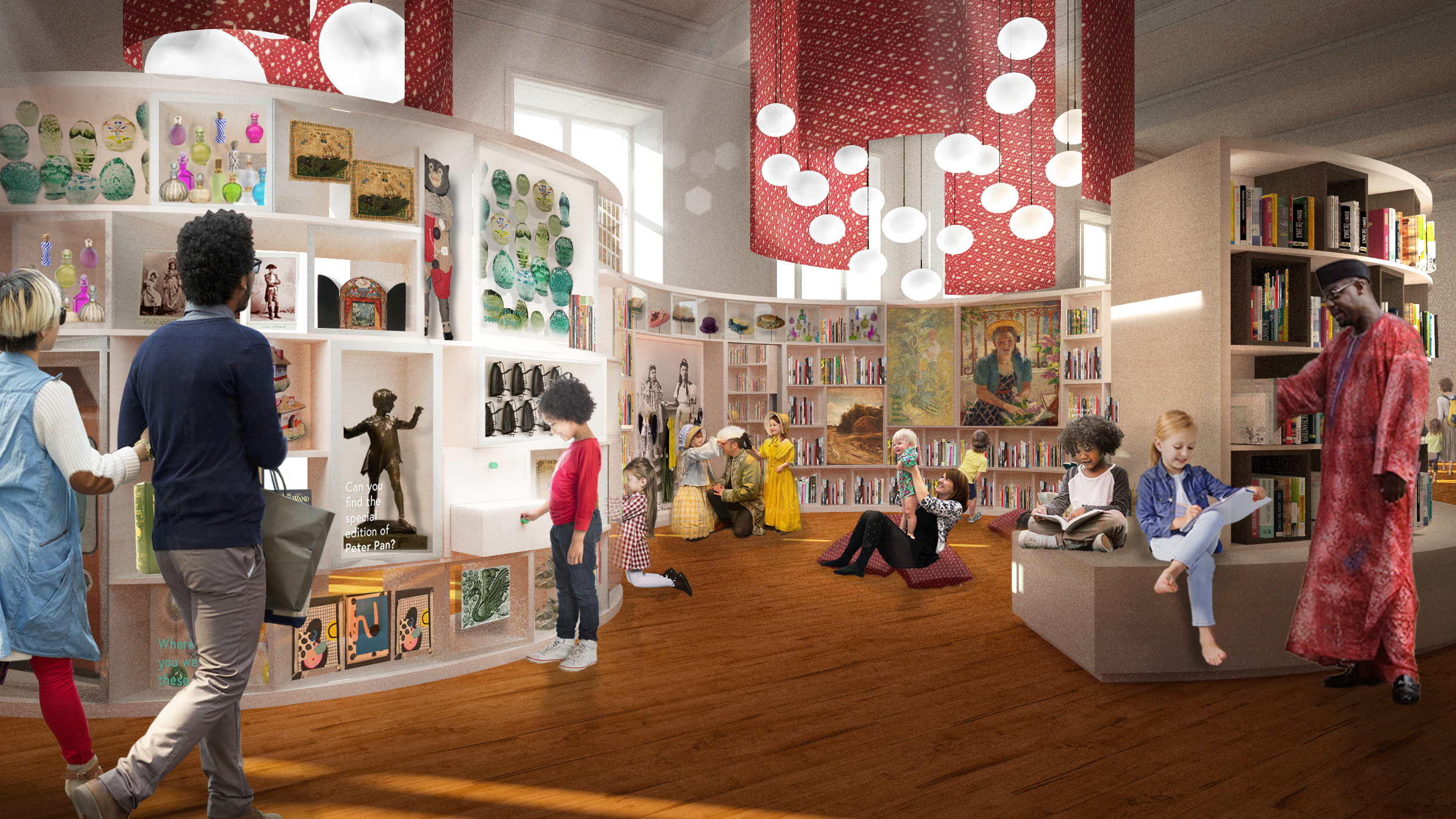 Regeneration by Pat Barker, recommended by Janet
This is the first novel in a trilogy centring on the physical and emotional impact of the First World War on men and women on the Home Front and in France. Set in 1917 it centres on the doctor/patient relationships between William Rivers, a psychiatrist and anthropologist, Seigfried Sassoon, Army Officer and poet, and Billy Prior, who is from a working-class background and had been promoted to Officer rank at the Front. Sassoon's open questioning of the duration and purpose of the War brings him, via the intervention of his friend Robert Graves, to Craiglockhart, a psychiatric hospital near Edinburgh. The alternative would have been a court martial. River's job is to get shell-shocked men back to health and back to the front, but the horror and slaughter of the War produces conflicting emotions in him. He is sending men, the 'doomed youth' of the poem written by another Craiglockhart patient, Wilfred Owen, back to the conflict to be maimed or killed.
It Ends with Us By Colleen Hoover, recommended by Anne
Lily comes from a small town and after graduating, she leaves her old life behind and moves to Boston, where Lily starts her own business and meets a neurosurgeon named Ryle. Love blossoms, life couldn't be better…

But this is not an ordinary love story, it's filled with memories of a past love and Lily starts to question her feelings, which at times overwhelm her.
The book will leave you feeling sad and at the same time, it will leave you smiling through tears…

P.S. Make your next read the sequel to this 'It starts with us'.
Dracwyn Dragon Riders by Ava Richarson, recommended by Rita
An ancient darkness awakens, and dragon riders heed the call! Every now and again I jump at a chance to leave reality behind, and this box set supplied the perfect opportunity with its charming mix of fantasy, adventure and dragons. I thoroughly enjoyed the journey through the 3 different stories and would highly recommend them to fellow escapists.

Don't forget you can visit the Harris Library at The Guild Hall, Preston from Monday to Saturday 9:00am – 5:00pm and begin your reading journey today!
Harris Your Place

Harris Your Place is a £16 million project set to restore and reimagine the Harris for 21st-century audiences as a cultural learning space. The aim of this project is to protect the building and the architecture for future generations whilst enhancing accessibility options and positioning the Harris as a community hub for Preston and Lancashire.
The capital project is more than simply preserving this much-loved building; Harris wants to ensure that it remains a vibrant heart of the community. A place where people want to spend their time.