Staff Recommendations: Young Readers
Whether you are young or young at heart, sharing stories and reading aloud provides numerous benefits. We have started a tradition at the Harris where staff share a Younger Readers' Picture Story.
This book review is for 'The Proudest Blue' By Ibtihaj Muhammad with S.K. Ali.
Feeling 'blue'? This is the perfect book for those aww-some moments. It is cleverly and sensitively written, sprinkled with wisdom.
Here is a taste – "Don't carry around the hurtful words that others say. Drop them. They are not yours to keep."
A powerful story which shows that the 'sky's the limit' when you are proud of who you are.
What we all have in common is that we are all different.
Why not reserve your copy here?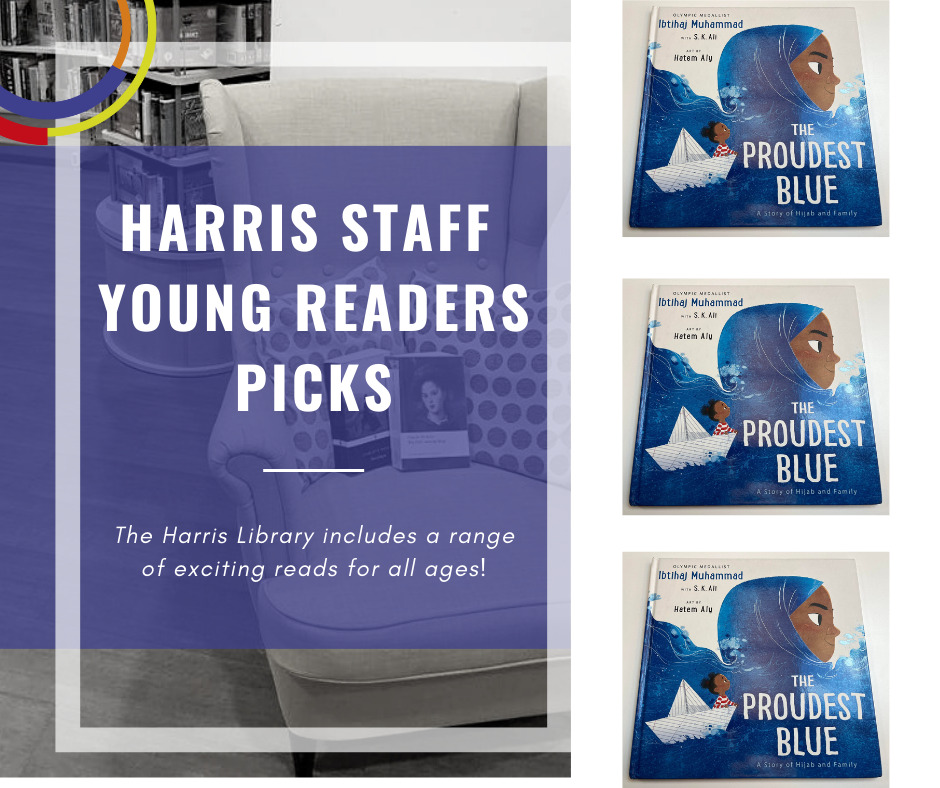 Written by Shakil.