Staff Recommendations: Young Readers
Whether you are young or young at heart, sharing stories and reading aloud provides numerous benefits.
We have started a tradition at the Harris where staff share a Younger Readers' Picture Story.
The BookTrust Storytime Competition aims to find the best book for sharing with children aged 0-5. Over the next few months, our Harris team will be reviewing the nominees for this year's contest. The first is 'The Duck who didn't like water' by Steve Small.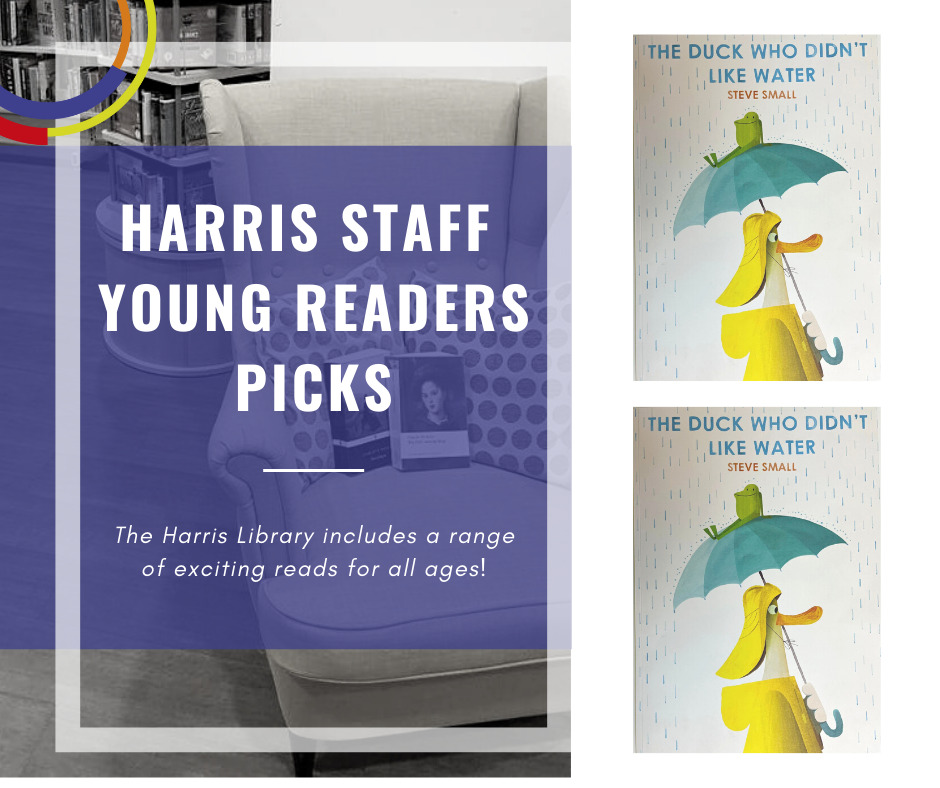 The story centres on Duck, who doesn't like water and is quite happy to sit in his home with a warm drink and a good book. Then he finds a hole in his roof, which means he has to go outside where he meets . . . Frog!
– 'This is a wonderful book about friendship, facing new situations and overcoming fears. A 'quacking' read that makes you 'pond-er' the power of unexpected friendships.'
– 'You will be 'quackers' not to share this terrific read! Not available to 'stream'.
– 'Will this story 'reign' successful? Would it be a 'sur-prize' if it did?'
All the Bookstart Storytime Competition nominations are available to read within our children's library. Place a sticker on our voting chart to show which story you believe deserves to win.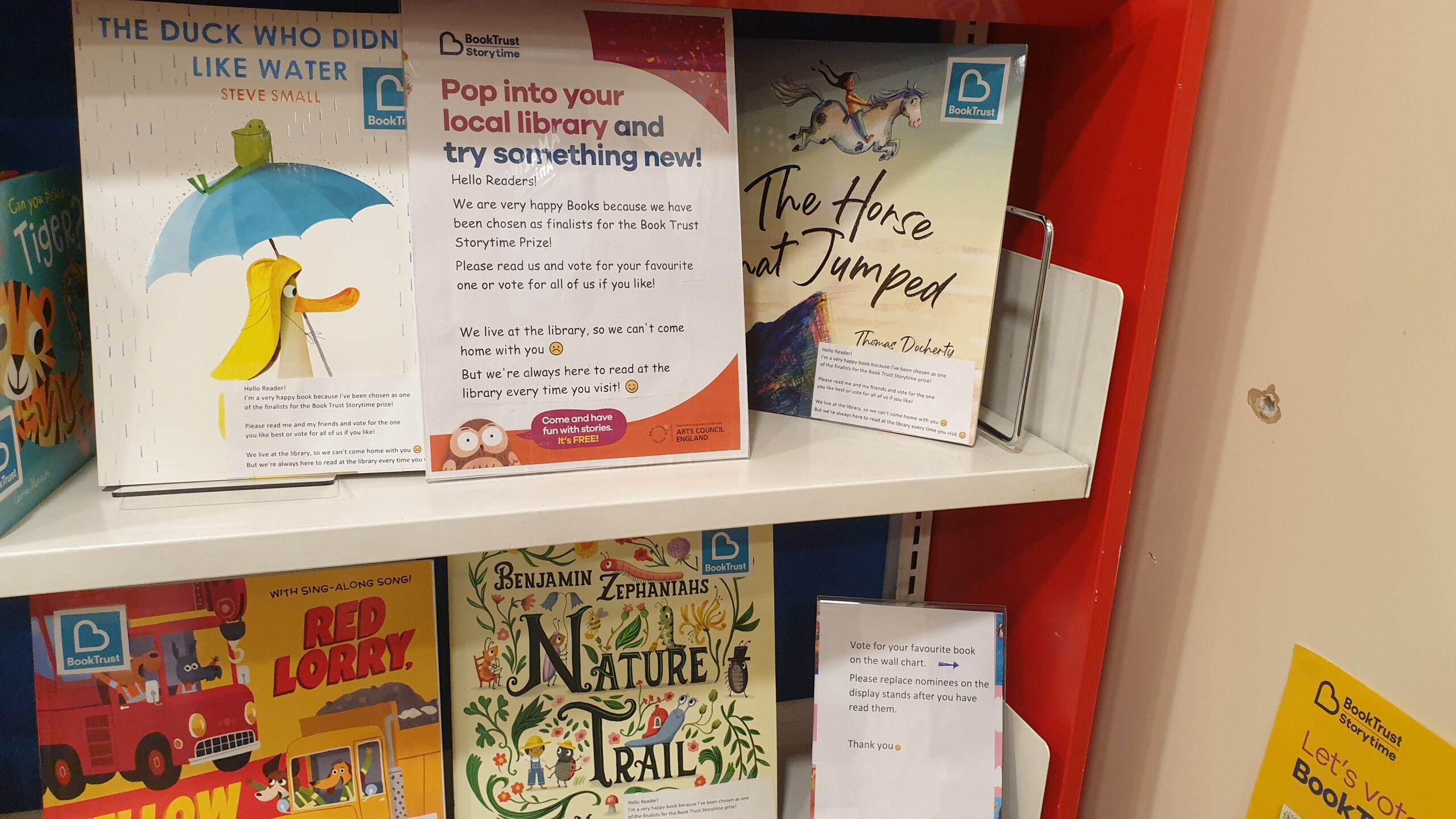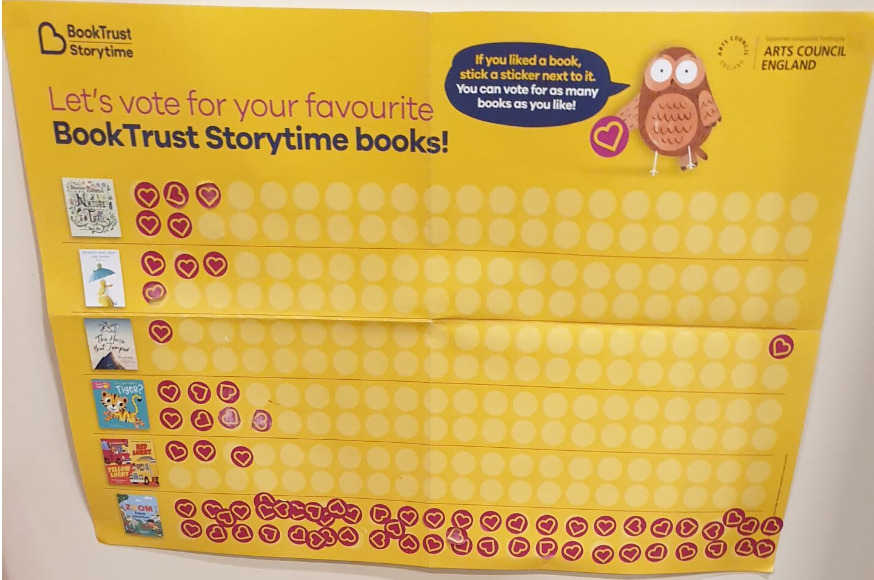 If you wish to borrow a copy, quack, sorry click, to reserve here. It will 'wing' its way to your selected library.
Written by Shakil and Janet – your friendly librarians.