Staff Recommendations: Young Readers
Whether you are young or young at heart, sharing stories and reading aloud provides numerous benefits.
We have started a tradition at the Harris where staff share a Younger Readers' Picture Story.
"When I'm asked to read the cookbook to help make dinner, I would rather see how many grapes I can fit into my mouth."
This is a quote from the latest story we have been enjoying – My Very Favourite Book in the Whole Wide World.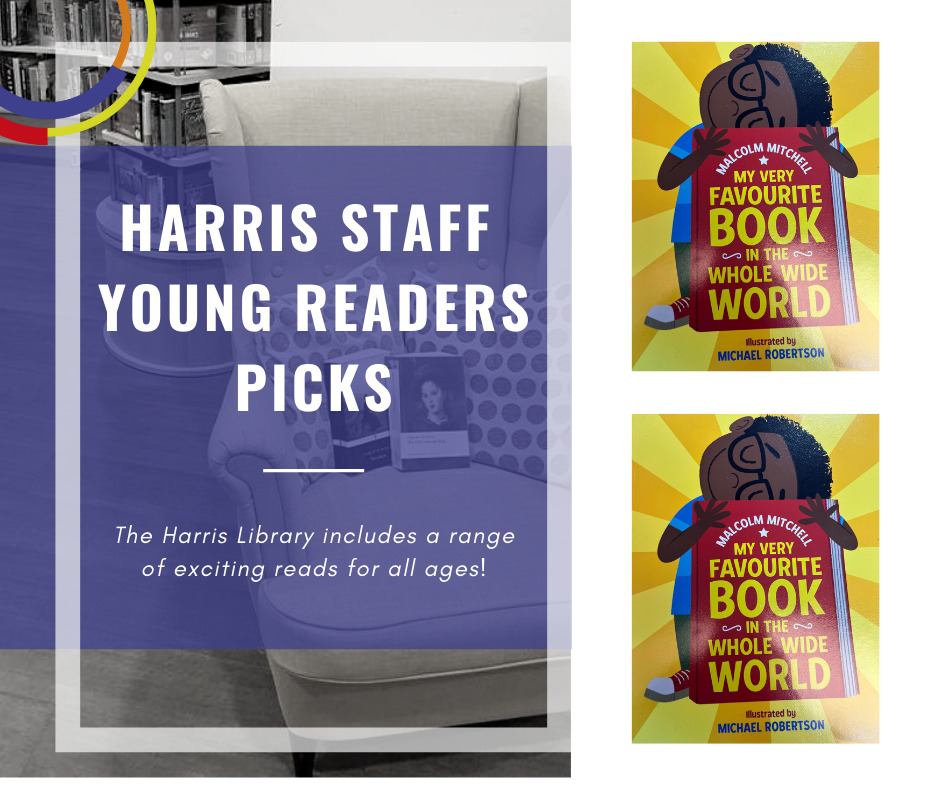 These are the Harris team's thoughts about this entertaining read:
"The pursuit of finding the perfect book can be challenging but persevere because when you seek, you will find."
"This is a delightful story for anyone child who is a little daunted by reading. Some people think Henley doesn't like reading, but this is not true! It's just that he finds it difficult, words and sentences too long or about boring subjects; he'd much rather be outside playing football. Then one days his teacher sets a homework that fills Henley with dread: what is his favourite book? But Henley, after a lot of thinking and searching, comes up with an ingenious solution, to the delight of his classmates and teacher."
"The act of sharing stories can bring us together and create fond memories which embed in our life's his-story.
It is fitting to end our staff reviews with the following quote from this heartwarming story:
"Sometimes the best stories can be found inside ourselves"
Why not 'book' some time with a loved one and share this delightful read with them!
Reserve your copy here
Written by Shakil, Janet, and Elaine – your friendly librarians.