UCLan MA Fine Art Interim Exhibition 2020
We hope you enjoy this Harris exhibition. Find out how you can help even more people enjoy the Harris, through #HarrisYourPlace, at the end.
This online exhibition presents work from final year students on the MA Fine Art pathway at the University of Central Lancashire.
The artwork on display reflects the diversity of interests on the MA Fine Art course offered at UCLan. Importantly, it provides the visitor with a glimpse of current projects and ideas to be developed for their final degree show to be held later this year.
Presenting their work at the Harris is a great opportunity for the students and gives them valuable experience of working within a public institution. Despite the closure of the physical gallery due to the ongoing global pandemic we hope you enjoy this online representation of their exhibition.
Fern Oxley

A documented performance featuring hands, decorated with crudely exaggerated acrylic nails performing traditional Mudras and exploring the disconnect between traditional practices and consumer culture.
Read more about Fern Oxley's work

An assemblage of painted wood exploring mark making, themes of control/no control, and chance. A variety of materials including – baby oil, paint, glue, primer, are used and allowed to react with one another.
Read more about Jessica Bowness' work
Sarah Feinmann

Several works including a screenprint and linen assemblages. These were inspired by derelict urban environments and the traces and imprints of time left behind on walls and surfaces.
Read more about Sarah Feinmann's work
Alyssa Haddow

A playful video work around ideas of audience interaction with an artwork. Exploring the idea of wanting to touch or interact with an artwork but being unable to.
Read more about Alyssa Haddow's work
Molly Holmes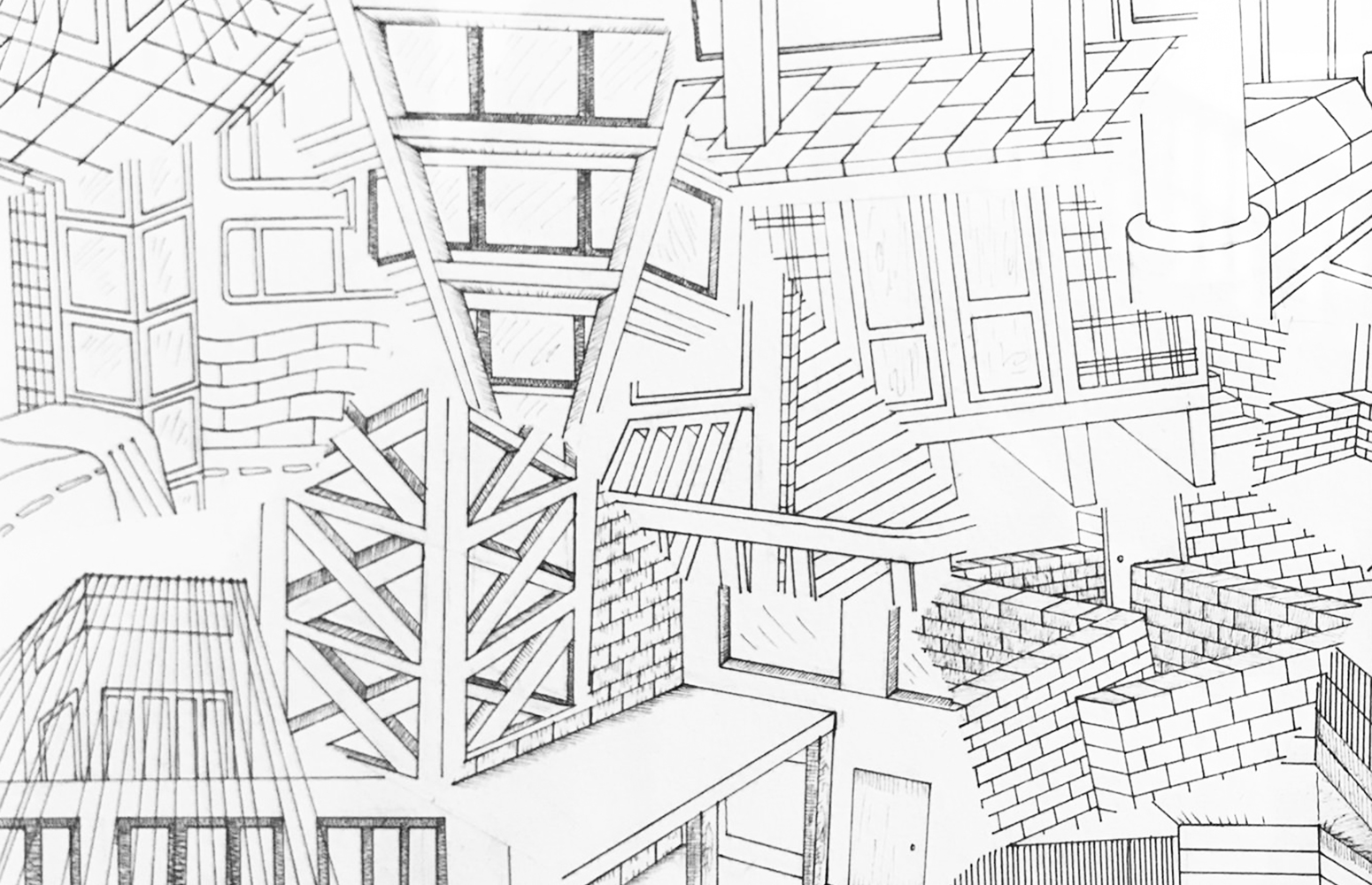 A series of ink drawings inspired by the need for adaptive architecture to meet the challenges of the Anthropocene and increasingly severe natural disasters.
Read more about Molly Holmes' work
Kate Plumb


A practice concerned with ideas of value and climate failure. Which includes the placement of ice sculptures in public spaces to invite dialogue and interaction. For this show Kate installed a temporary sculpture of a life jacket in the entrance way to The Harris.
Read more about Kate Plumb's work
Jade Carroll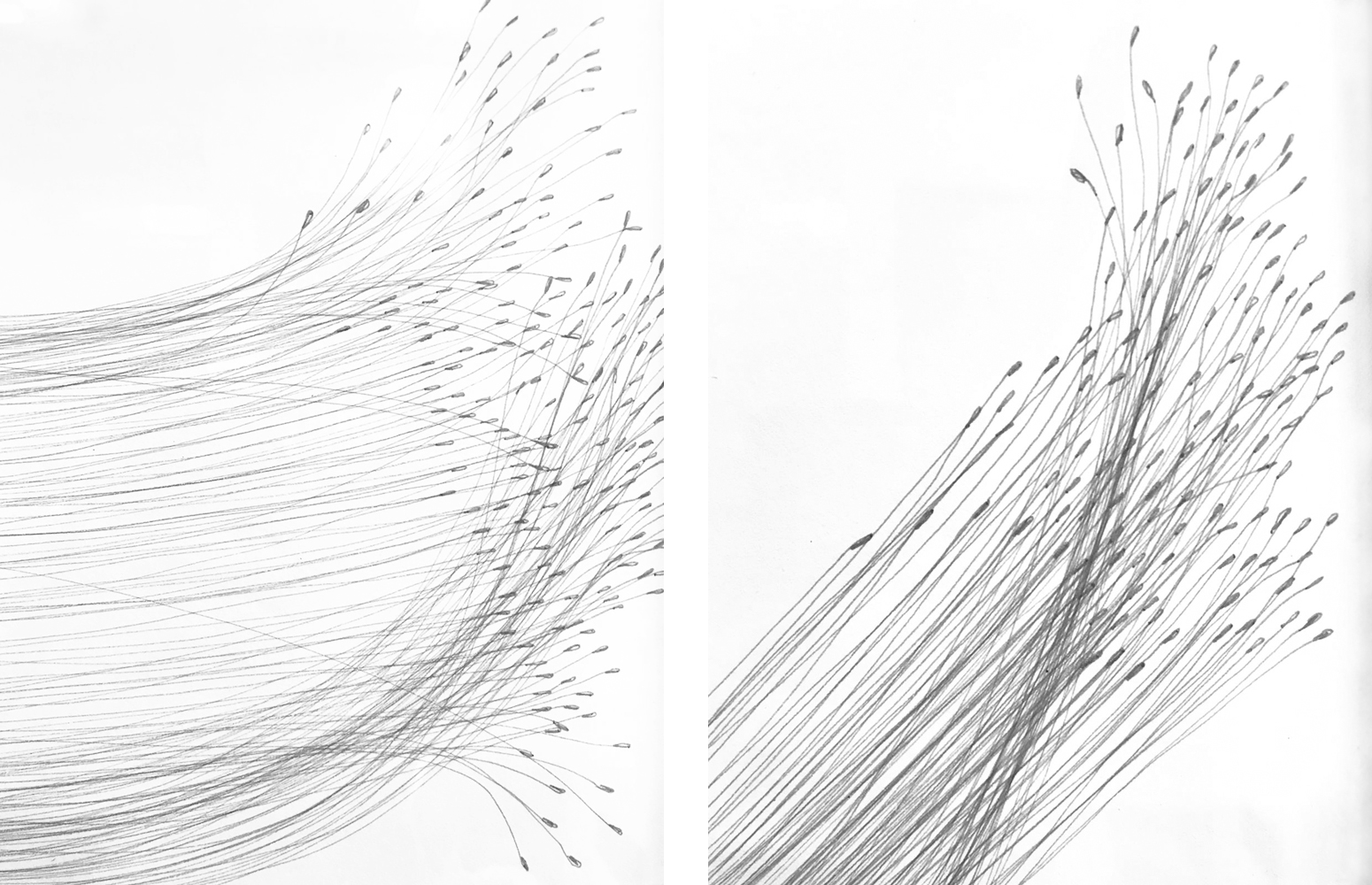 A series of pencil drawings informed by scientific representations of the brain. This Process has allowed Jade to create a tactile and unique mark making technique.
Read more about Jade Carroll's work
Lynne Shaw

A selection of 24 collages of found images from a larger series. Lynne is inspired by the contemporary over-saturation of images and tendency for the very same images to become easily discarded.
Read more about Lynne Shaw's work
Alex Eaves
A video piece using characters inspired by Steven Universe to explore the attitudes of some professional bodies when dealing with individuals with Autism Spectrum Disorder.
Read more about Alex Eaves' work
Claire Hopwood

Abstract pieces made from fused plastic inspired by the artist's own wonder at the natural environment and exploring themes of recycling and decay.
Read more about Claire Hopwood's work 
Hollie Burge

A series of collages and text pieces exploring Preston's high street from the perspective of those who work in the city's retail sector.
Adam Findlay
A documented performance of an auto-ethnographical exploration of self and identity, featuring the re-creation of a personal ritual.
Read more about Adam Findlay's work 
---
Enjoyed that?  ​A donation from you today will support Preston people, including those most in need, helping to create #HarrisYourPlace for everyone.