Drawing Islamic Geometric Patterns with Samira Mian
Join Samira Mian for an online drawing workshop on Islamic Geometric Patterns.
Description
Samira Mian is an artist & educator who shares her love for Islamic Geometric Patterns in workshops in the UK, abroad and online. In the session, you will begin with a blank sheet of paper & step by step draw layers of lines and circles using a compass and straightedge. These patterns that would have been drawn in the same way across the Islamic Lands for many centuries.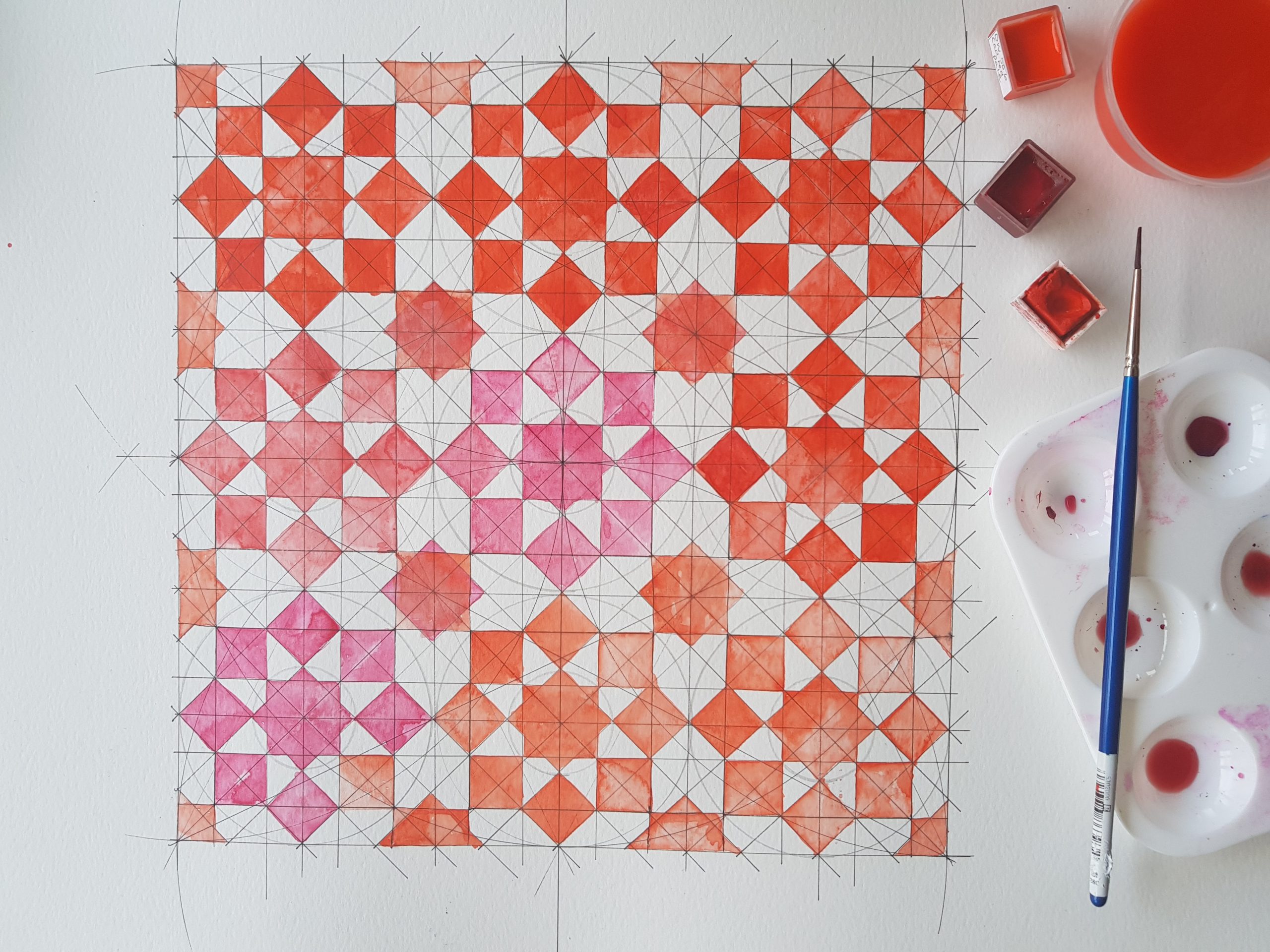 They have adorned palaces, madrassas and mosques and illuminated Manuscripts from Spain across to China from the 8th century till now.  During the workshop you will be guided through how to draw a single unit of the repeating pattern to warm up and familiarise yourselves with the tools and the pattern. You will then draw it repeated four times, outline in pen and colour & embellish with colouring/watercolour pencils.
Whilst you add colour and embellish your first or second piece, Samira will give you a short presentation  about these patterns and their history. A PDF step by step guide will be sent to all participants before the workshop to aid the session.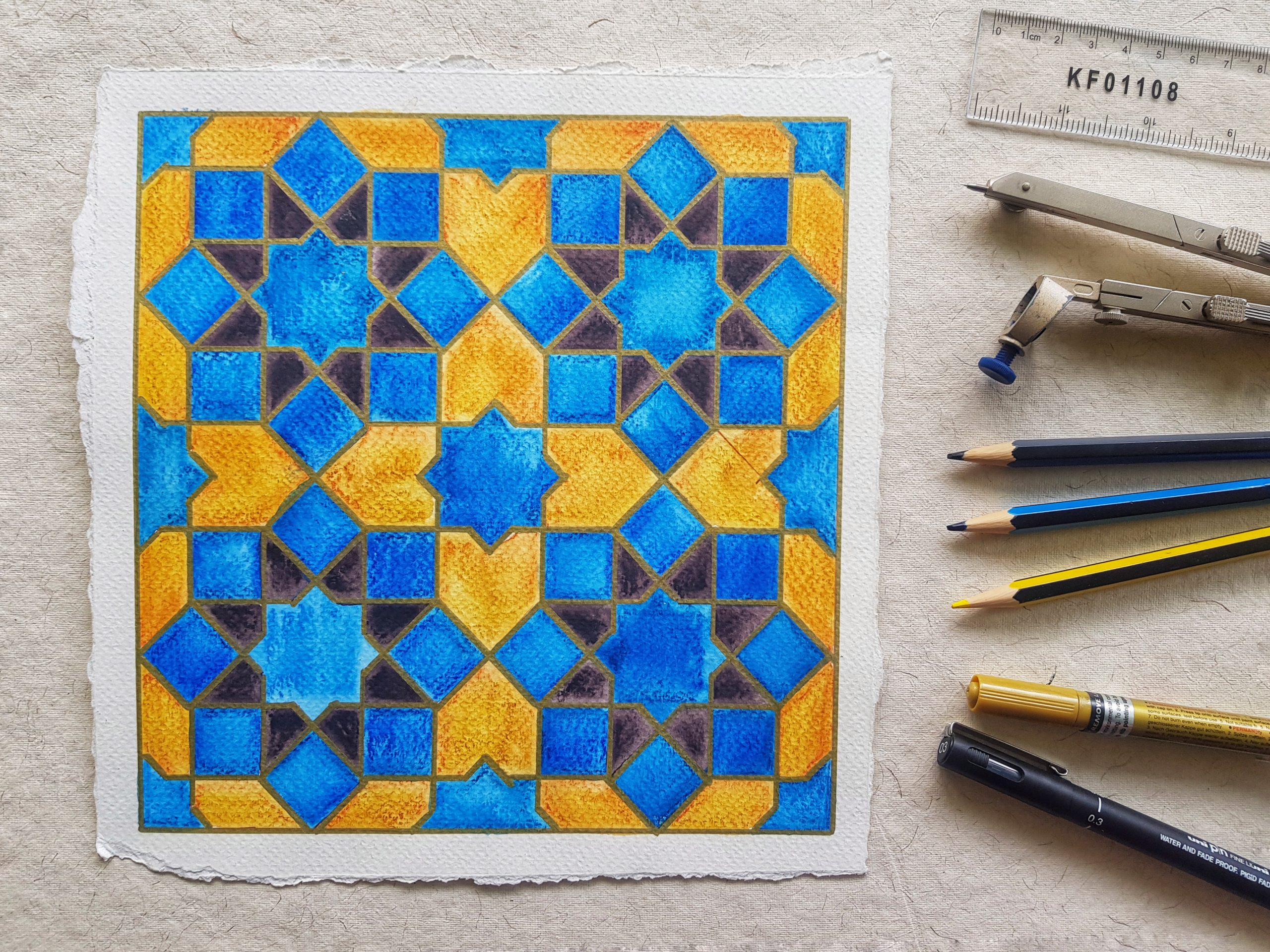 Equipment required:
Plain paper
Transparent 30 cm ruler
Compass
Pencil
Fine liner pen
Colouring pens and/or watercolour pencils
Sharpener and eraser
Visit www.samiramian.uk/equipment for recommendations.
Price
Standard Ticket £15
Concessions (65yrs+, student/young person, unwaged) £12.50
Friends of the Harris £10
---
FAQs
What time do I need to arrive?
You can log on to the Zoom waiting room from 10:45am, the workshop will start at 11am.
Do I have to get my tickets online?
As this is an online event, online booking is preferable. If you are struggling to book online, you can also book by telephone on 01772 905414. However, you will need to give us a valid email address so that we can send you the link for the online workshop.
Can I just book on the day?
We cannot guarantee that there will be tickets available on the day. To avoid disappointment, please book in advance.
Is this for adults or children?
The minimum recommended age for this workshop is 14 years.
Where does the activity take place?
This is an online event. Once your ticket(s) are booked, you'll receive link to the Zoom meeting. You will receive another email with these details on Friday 4 September 2020. If you don't receive the link, please check your email junk folder. If you still can't see the link, please email theharris@preston.gov.uk or telephone 01772 905414.
Please note the following:
This session will be delivered via Zoom. It is accessible from any web device, however, a device with a larger screen such as a tablet, laptop or PC will give you a better experience.
Please do not take photos/screenshots
Our online sessions are unrecorded, unless otherwise specified
Workshop size is limited to 15 attendees
If you have any questions about this workshop, please email us or telephone 01772 905414