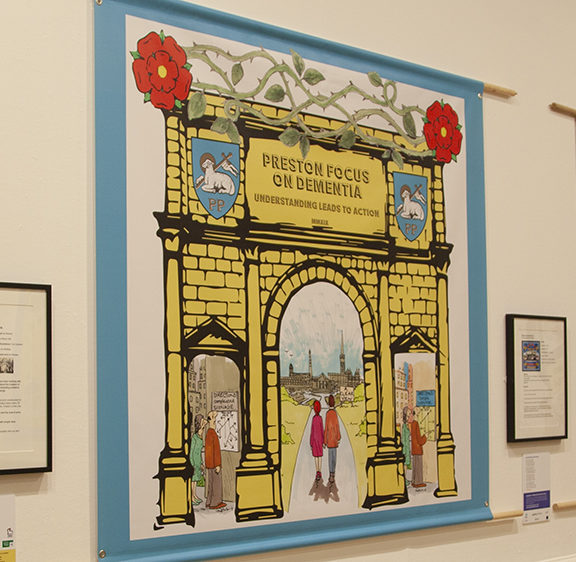 The Unfurlings: Banners for hope & change
Created by people living with Dementia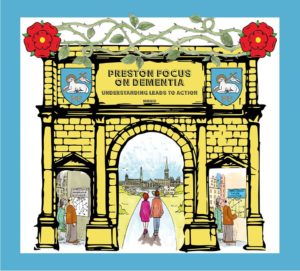 This exhibition is the first unfurling of a banner created by people in Preston living with dementia.
Groups from across the UK have worked with artist Ian Beesley and poet Ian McMillan to create banners campaigning for a better understanding of this condition.
Based on traditional trade union and guild designs, the banners cover subjects such as the need for better signage in public places, and the importance of active living and creativity for our wellbeing.
The hope is that better understanding leads to action in making life better for everyone affected by dementia whether personally or in our families and friendships.
This exhibition is co-curated with Preston's 'Focus on Dementia' Action Group and the Alzheimer's Society. It is part of 'A Life More Ordinary' project funded by the Economic and Social Research Council.
Download list of Unfurlings events