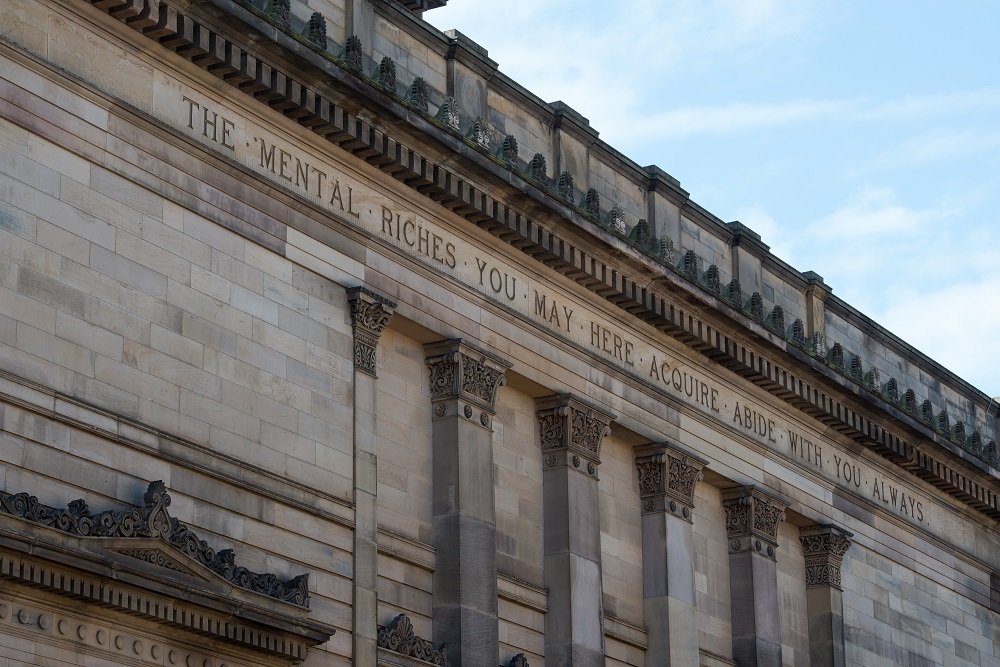 Ground floor now open
Dear visitors,
In light of the government's recent announcement, we plan to have a phased reopening with the ground floor main library offering a book lending and returns service. The shop will also be open for purchasing merchandise  and there will be a takeaway café service available.
The Harris has been freely accessible to the public for 125 years and we are working hard on the #HarrisYourPlace project to ensure it's accessible for another 125 more.
Below are the measures we have put in place to keep you and our staff safe.

To help minimise risk to staff the Harris will be changing its opening hours during this initial reopening phase:
Library 9:00 – 17:00
Museum and galleries 11:00 – 13:00 and 13:30 – 15:30 – book your ticket to explore.
We have created a list below explaining our approach to opening and what you need to know before visiting.
We look forward to seeing you!
The Harris Team
---
What you need to know before visiting
Will all of the Harris be open?
Phase 1 of reopening will be limited to the ground floor lending library, café (drinks takeaway only) and shop. The Museum, Galleries and Learning Centre will reopen during phase 2, with the Heritage Reading Room opening during the final phase.
Where can I find your risk assessment?
Harris COVID-19 Risk Assessment
Social Distancing
We have restricted our visitor capacity to help maintain social distancing around the building. You may need to queue at certain points e.g. at the entrance or service desks. We ask that visitors bear with us and follow staff who will manage any queues. Office staff will continue to work from home to reduce overall numbers within the building.
Access
A one way in/out system has been installed. Visitors will access the building via the Harris Street entrance and exit the building via Lancaster Road.
Visitors will be required to use provided hand sanitiser before entering the building. Any visitors who are unable to use the provide alcohol gel will be provided with a clean pair of gloves.
NHS Test & Trace
The Harris needs to keep a temporary record of visitors to assist NHS Test & Trace, this record will be kept for 21 days. For this reason, all visitors will be required to provide name and contact details before entering the building.
Find out how we handle your test and trace data
Duration of visit
We ask that where possible visitors keep their stay to below 20 minutes to ensure we are able to effectively process any queues. To assist with this, a bell will sound every 20 minutes.
Hygiene
Hand sanitising points have been placed throughout the building. We ask that visitors use these points prior to handling library or shop stock.
Library users
While we will take all possible steps to ensure visits are as safe as possible we are realistic in that it is impossible to ensure that the library books are 100% virus free. For this reason we would strongly recommend visitors bring a separate bag to take their library book home in. The library book should then be isolated at home for 72 hours at which point it should be virus free.
Will your toilets be open?
During phase 1 of the reopening, toilets will not be opened however, as more services become available toilets will reopen.
Will the computers be accessible?
Unfortunately during phase 1 of reopening, the library and Learning Centre computers will not be accessible, including printing or photocopying facilities.
Will the gift shop be open?
Yes, the onsite shop will be open. Please note that we will be taking card payments only.
Will the Café be open?
Yes the café will be open however, we will be offering a drinks take away service. As with the shop the café will take card payments only.
What will happen to library fines?
All library fines will be cleared.
Is the Harris Wheelchair accessible?
The Harris is fully wheelchair accessible.
Will events be taking place?
Due to social distancing restrictions, events and activities will not be taking place for the immediate future. Please check our 'What's on' page for the latest updates.
D
o I need to book?
The initial reopening of the library will not require visitors to book to access the building. We are however, limiting capacity so you may need to queue for a short period if visiting at a busy time.
Do I need to wear a face covering?
Visitors will not be required to wear a face covering to enter the building however, we would ask visitors that do own face masks to wear them if possible in order to assist in the protection of staff and other visitors.
Are vulnerable people allowed into the Harris?
We have introduced enhanced hygiene and health and safety measures to ensure that visitors have an enjoyable but safe visit. However, we would ask visitors to ensure that they are following Government guidelines, especially with regard to clinically vulnerable people, to determine whether you are able to visit a public space. Government guidelines currently ask extremely clinically vulnerable people to stay at home. Please visit the Government website for the latest guidance.
What if I am unwell?
Please do not visit the Harris if you have symptoms of COVID-19. The most common symptoms of COVID-19 are recent onset of a new continuous cough or a high temperature (over 38˚C) or a loss of, or change in, normal sense of taste or smell (anosmia). If you have any of these symptoms you should stay at home and follow government guidance.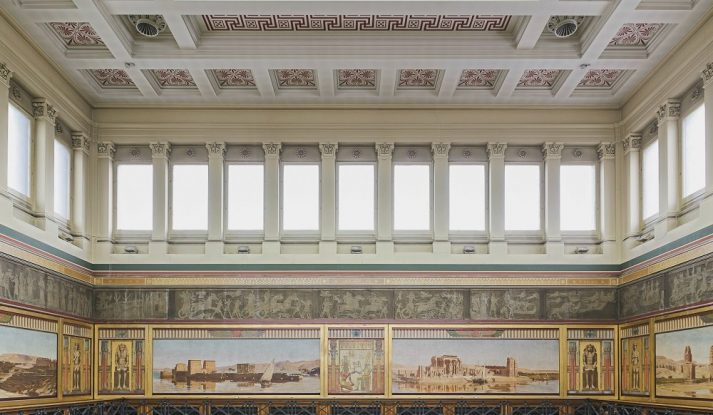 See the beauty of this historic building by moving around each floor digitally. 
Explore