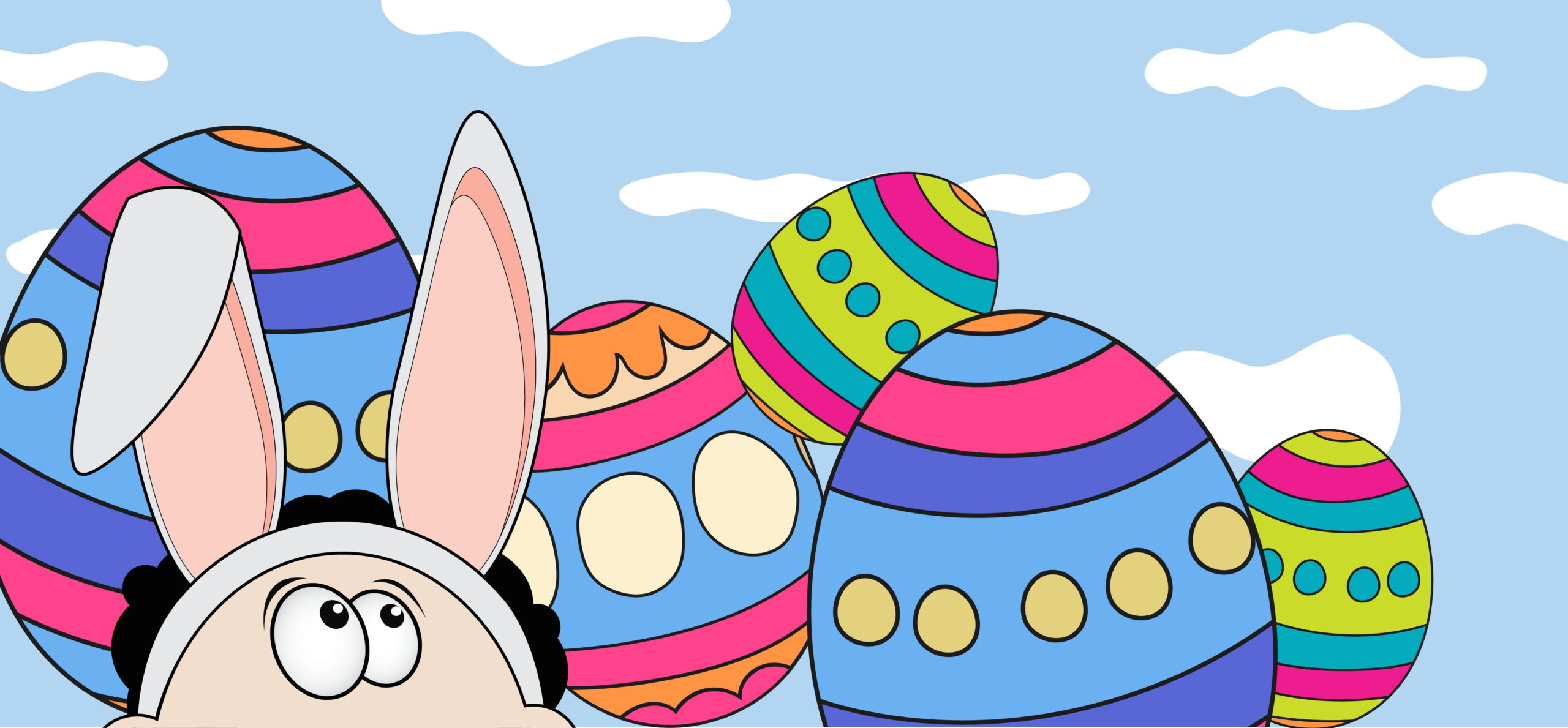 Due to current Government restrictions, the popular family event, Egg Rolling, cannot take place in Preston this Easter but we have fun things for all the family to do over the easter holidays. Here are four very different easter activities to enjoy.
Decorate an Easter Egg Competition
Decorating competition – Decorating eggs has a long history especially in the north of England dating back to Pace Egg plays in medieval times. While families will likely now carry out the tradition with paints rather than the cabbage and onion leaves of old it's a tradition that nevertheless plays a role in many households in Preston over the Easter period.
With this in mind why not enter our Easter Egg competition and decorate an easter egg in your own creative way for a chance to win a prize. Take a photograph of your decorated egg and send to events@preston.gov.uk for your chance to win a prize.
Prizes: Preston Market vouchers
1st – £50
2nd – £25
3rd – £10
Closing date for sending your photos is Wednesday 7th April 2021. Why not share our poster with your friends and family so they can enter too. Good luck!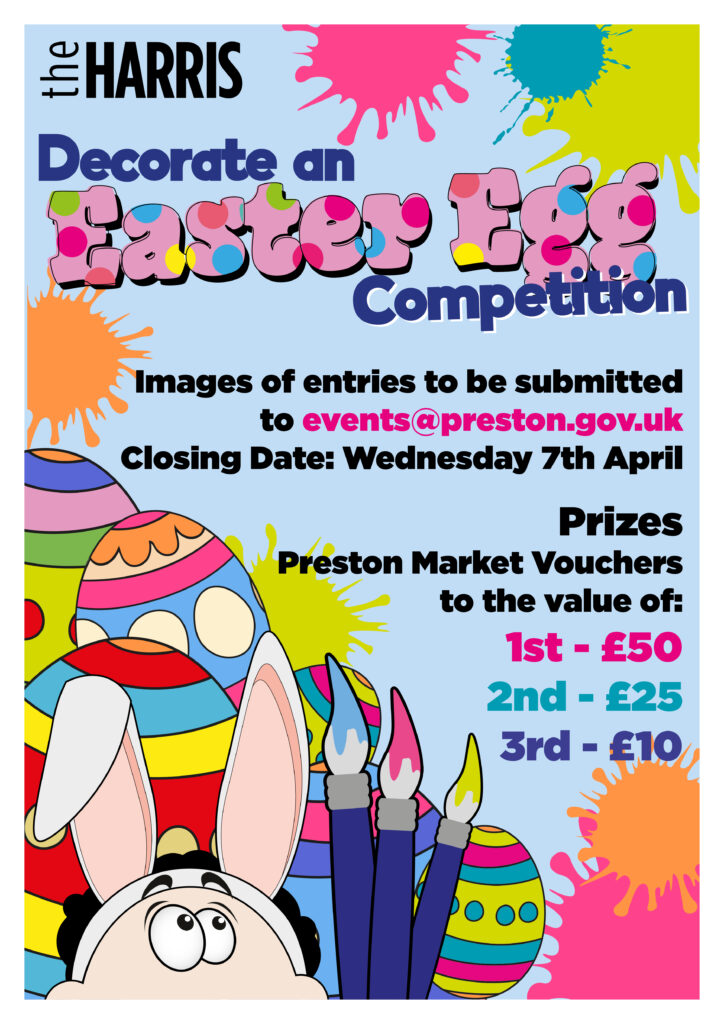 Paper Easter Egg Wreath
You will need a paper plate, glue, tape, ribbon or string, scissors, paper or card, coloured pencil and felt tip pens. You can decorate your Easter egg using pencil crayons, felt tip pens, or other craft materials you may have at home. You may want to print out our Easter egg cut out shapes or you can draw your own. Ask an adult to help you.
Have fun decorating your home with your beautiful Easter wreath
Join the egg-centric Professor Egbert for lots of holiday fun!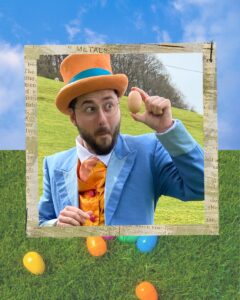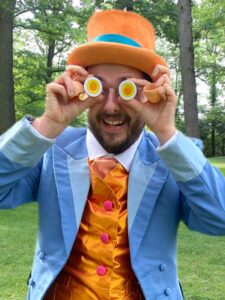 Part 1 – Good Friday
Join the egg-centric Professor Egbert on his egg-citing egg-sploration into the local history of egg rolling in Preston!
Part 2 – Easter Sunday
It's egg preparation day and Professor Egbert is back, egg in hand, ready to decorate!
Part 3 – Easter Monday
Professor Egbert is back and ready to roll! Join him for the final chapter of his egg citing adventure as he launches his colourful creation, let's hope he doesn't get egg on his face!
Harris Egg Hunt
The Harris is hosting a virtual egg hunt!
Professor Egbert lost 3 of our Victorian Eggs somewhere on our website! Can you help him find them? Here are some clues a picture to help you spot them. Good luck!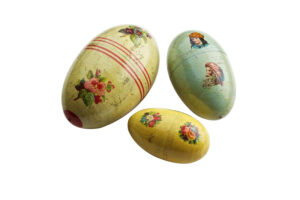 Clue 1:
At the Harris we collect items from long ago including the first of the Victorian Easter eggs you are searching for today. Can you find where we share the stories and history of these objects?
Clue 2:
The second Easter egg on our hunt can be found in the place where you borrow books. On this web page there are lots of other children's activities for you to do over your Easter break!
Clue 3:
The final clue is hidden on an egg-hibition page that shows off all the art made by people from Preston this year. Why not take a look around and choose your favourite piece of artwork while you're there?